Are you looking for examples of the very best deals that are still available even though the holidays are over? A fantastic Fire TV Stick 4K price cut might be the very best one. We already told you about so many crazy Black Friday deals that Amazon forgot to end. But now, it's time to focus on Amazon's #1 best-selling streaming stick.
The Fire TV Stick 4K normally costs $50, but it's down to just $24.99 for Prime members only. This sale gets you the lowest Fire TV Stick 4K price ever. Or, if you want to upgrade, a different deal saves you $25 off the price of the Fire TV Stick 4K Max, dropping it to $29.99. That's a new all-time low price!
---
---
There's only one problem: this deal is probably going to end soon. In fact, we wouldn't be surprised to see it disappear by the end of the week.
Amazon Fire TV sale
After Black Friday last year, Amazon issued a press release once its big sale wrapped up announcing all of Black Friday's best-selling products. Now, the #1 best-selling item is back on sale at the lowest price ever.
That's right, we're talking about the Fire TV Stick 4K.
Black Friday was obviously huge for Amazon device deals, and that's the case each and every year. Nearly every single popular Amazon-branded hardware product was on sale with a deep discount. It's like Black Friday is still here!
All of Amazon's Fire TV products are popular with our readers. That's especially true when there are crazy discounts available.
During Amazon's big sales ahead of the holidays, prices started at just $19.99 for the Fire TV Stick, which is normally $30. The Fire TV Cube and Fire TV Stick 4K Max were also on sale at great prices.
Now, those deals have all ended.
Thankfully, however, the most popular Fire TV device can still be had with a huge 50% discount thanks to a hidden deal on Amazon.
We're talking about the Fire TV Stick 4K, of course, and it has a discounted price this week. Instead of $50, you can snag a Fire TV Stick 4K on sale for $24.99 right now.
Fire TV Stick 4K & 4K Max price cuts
The $50 Fire TV Stick 4K is available right now for $24.99. That's a nice big 50% discount off the normal retail price.
That means Amazon's most popular streaming media dongle is on sale for the same price as a Fire TV Stick! You would have to be nuts to buy the FHD model when you can get 4K and HDR for the lowest price ever.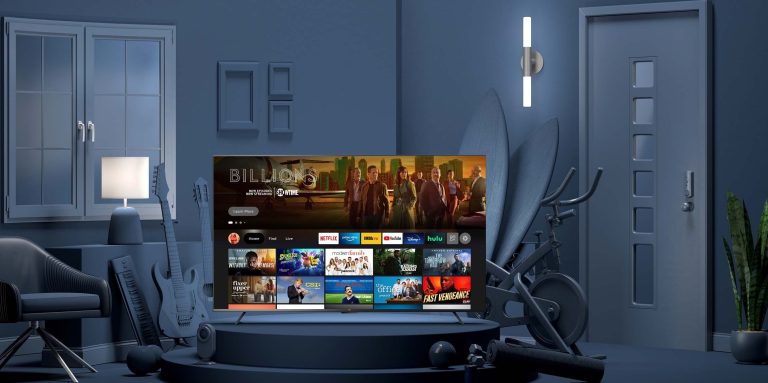 Some people are looking to add streaming apps to a "dumb" TV. Others are sick and tired of the terrible proprietary interface that's built into their smart TV. In either case, this is an awesome way to save some money on one of the best streaming devices out there right now.
Of note, Amazon is also running another sale you should consider. The Fire TV Stick 4K Max is faster than the regular 4K model. It also happens to be the only Amazon streaming stick that supports Wi-Fi 6 for blazing-fast streaming.
This model retails for $55, but it's down to $29.99 right now if you use the coupon code UPDEC22 at checkout.
That's only $5 more than the regular Fire TV Stick 4K while it's on sale. That's a new all-time low price!
If you want to future-proof your purchase, the Max model is probably the way to go.
Fire TV Stick 4K key details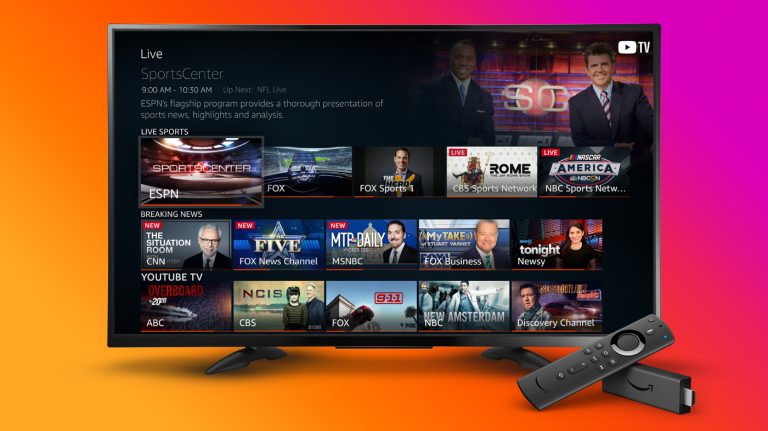 Here are some key takeaways if you're shopping for a new Fire TV Stick 4K:
The Fire TV Stick 4K is Amazon's most powerful streaming media player ever with the popular dongle form factor
Supports all of your favorite streaming services like Netflix, HBO Max, Apple TV+, YouTube, Amazon Prime Video, Disney+, Peacock, Paramount+, Discovery+, and so much more.
You can also stream for free with Tubi, Pluto TV, IMDb TV, and other free streaming services
Plenty of games and other apps to choose from in Amazon's app store
The included Alexa voice remote lets you control your content and more with your voice
You can also use Alexa voice commands to check the weather, control your smart home devices, and so much more
Supports

4K Ultra HD, Dolby Vision, HDR, and HDR10+

Fire TV gives you access to more than 500,000 different movies and TV episodes
Amazon Prime members get free access to Amazon Prime Video
---