If you purchase an independently reviewed product or service through a link on our website, we may receive an affiliate commission. Learn more.
Streaming sticks are by far the most popular type of media player out there right now. They're so compact and convenient, so it obviously makes sense that they're so popular. But there's one big problem with many models: they're annoyingly slow. That's why Amazon's early Black Friday deal that slashes the Fire TV Stick 4K Max price is so great.
The Fire TV Stick 4K Max isn't just the only Fire TV Stick model that supports Wi-Fi 6. It's also the fastest streaming media dongle on the planet, and it's currently down to the lowest price ever!
---
Featured deals in this article:
---
BGR Deals is here to let the cat out of the bag. There's a terrific early Black Friday deal that slashes the Fire TV Stick 4K Max to just $34.99. That's the same price as Amazon's Prime Early Access Sale last month. It's also just $10 more than the regular Fire TV Stick 4K while it's on sale.
The regular 4K model doesn't include Wi-Fi 6 support, and it's a heck of a lot slower than the Max. Why get that older model when the lightning-fast new Fire TV Stick 4K Max is down to $34.99?
This is Amazon's best streaming device ever
The best-selling products we've been covering lately are definitely Apple AirPods. The cream of the crop is AirPods Pro 2, which are on sale right now for $229.99. That is the lowest price yet for this new model.
AirPods 3 are discounted as well, but they keep selling out. That's probably why so many people are getting AirPods 2 instead. Hurry, and you can pick up a pair for just $89.99.
Of course, Amazon has also been offering some terrific deals on its own devices.
Ever since the Prime Early Access Sale ended, however, Amazon has mainly been discounting refurbished products instead of new ones. But with Black Friday right around the corner, there are impressive deals on so many devices.
Check out the Amazon device deals page to see them all. Right now, you'll find so many deep discounts on best-selling Amazon devices.
There are a few other great bargains on that Amazon deals page. But there's one special deal that might outshine the rest. It slashes Amazon's Fire TV Stick 4K Max price to an all-time low, and it might just be the hottest Amazon device deal on the entire site right now.
Secret Fire TV Stick Max 4K price discount
Amazon just cut the price of the $55 Fire TV Stick 4K Max down to $34.99.
That is not a typo. It's the lowest price ever for a Fire TV Stick 4K Max, matching Amazon's deal from the Prime Early Access Sale this year.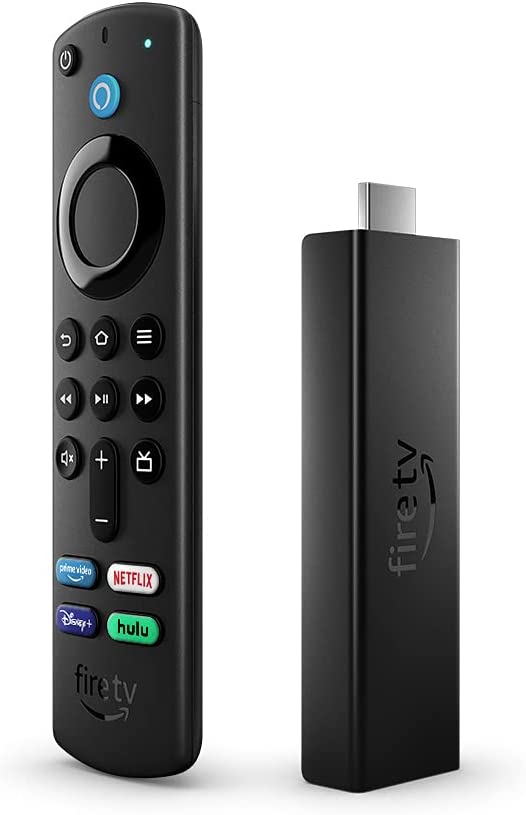 What's unclear is how long this deal is set to last.
Is the Fire TV Stick 4K Max going to cost just $34.99 through the end of Black Friday and Cyber Week? Or will this deal end soon when other devices go on sale for Black Friday? Unfortunately, we have no way of knowing.
What we do know, however, is that the Fire TV Stick 4K Max is an absolute steal at this price. There isn't a faster streaming media stick on Earth, so definitely get in on the action while you still can!
Other Fire TV Sticks on sale
If you don't care about UI speed or Wi-Fi 6, there are other Fire TV Stick models on sale right now ahead of Black Friday 2022. Here are all the other deals that are currently available:
Go here to see this month's best deals online!