If you purchase an independently reviewed product or service through a link on our website, we may receive an affiliate commission. Learn more.
One of the common denominators among people everywhere is that we all love finding a good deal. Even more than that, though, we especially love getting free stuff. And, in a way, it doesn't matter how. Whether by finding deals, secret giveaways, or websites that offer goodies for nothing, if it's free you kind of come away feeling like you won something, right?
And now, especially, it seems like this feeling only gets magnified when we're dealing with an economy wherein inflation is at a record high, and everything in general just costs so much more. No wonder posts like this recent one on Reddit, in which people talk about how to get freebies on the social platform, are so popular.
Along those same lines, we'll share some destinations below from around the Internet that you can go to in order to score some free stuff of your own.
How can I get free stuff online?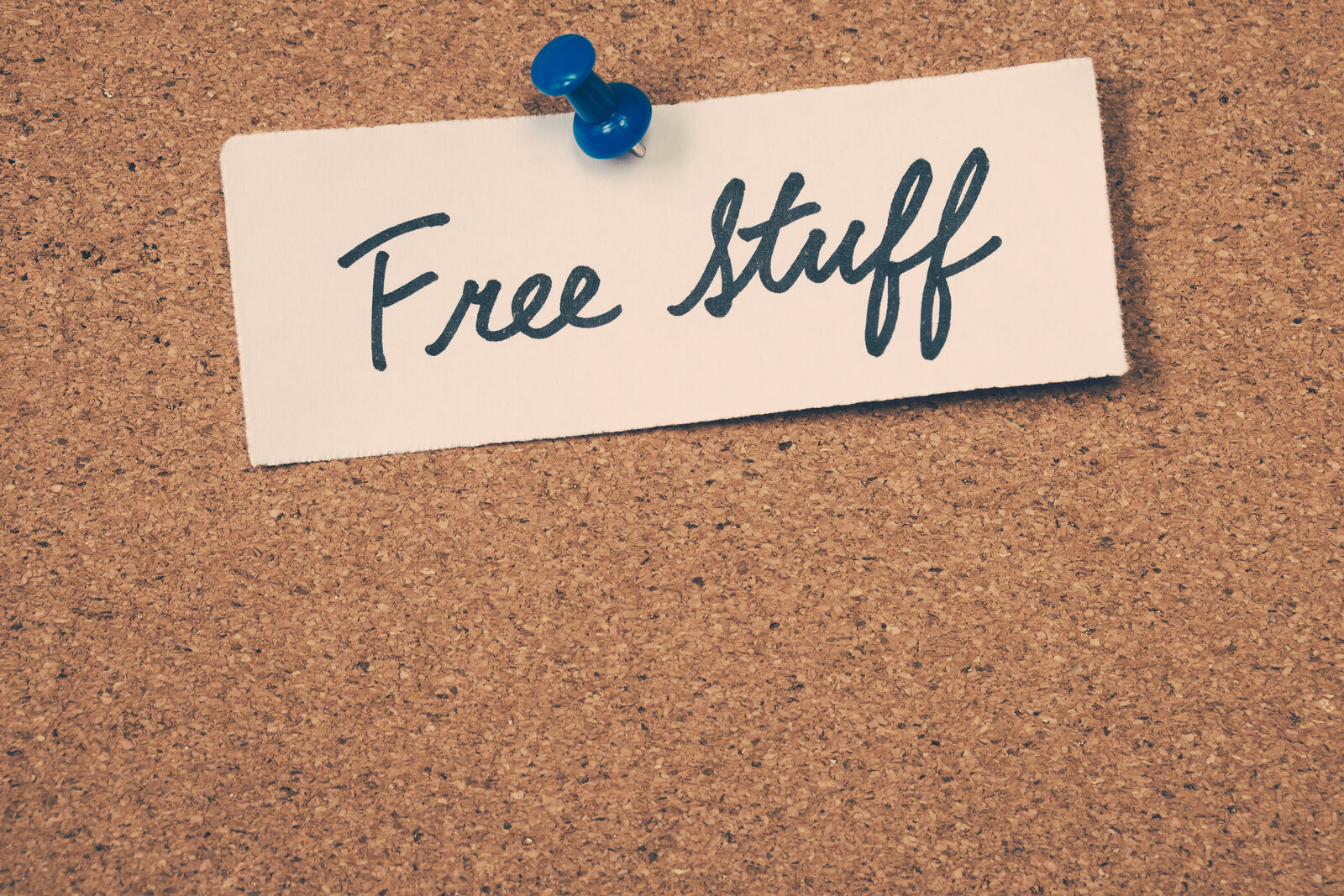 The examples below, by the way, are simply a small selection of what's out there — by no means is this a comprehensive list. The choices below could also be expanded, if we wanted, to include other general means of scoring free stuff. Like, say, the food "holidays" we've covered a lot here.
One of the great things about those holidays, as you're probably aware, is that there's a national "day" dedicated to almost every food item you can think of. Participating restaurants on that day will give out free samples of the item. It can include everything from pizza to coffee, donuts, and much more.
If you want to dive into the fascinating psychology behind the feeling we described above, this research about the way peoples' brains react to free things is worth a read. Basically, academics have found that the "positive glow" from getting something for nothing has at least one side effect that a person might not be aware of.
Namely, it's a feeling that can override any downside the person might otherwise notice. And it can lead that person to make unsound decisions if they're not careful.
Former Wharton School professor David Bell, for example, found that was exactly the case regarding free shipping, which can trick e-commerce customers into being a bit more profligate than they might otherwise have been.
Best freebies websites
With all of that said, here are some websites you can visit and scratch that itch to get your hands on some freebies right now:
Just Free Stuff: This site started in 1997 and does exactly what the name says. It connects people with companies looking to give away samples, freebies, and the like. Everything from books to clothes and even premium products (like an ice cream maker). The site also has a newsletter you can sign up for.
The Buy Nothing Project: From the organization's website, "The Buy Nothing Project was founded in 2013 with the mission to build community by connecting people through hyperlocal gifting, and reducing our impact on the environment." It has more than 5 million community members in 44 countries, so more than likely you'll be available to find something local near you.
r/freebies: This freebies-focused subreddit includes 820,000 members. It promises "free pointless fun stuff, free shirts, free food, free stickers, free events, free magazines, and anything else free."
Freebies.com: This site hosts contests and daily giveaways. And you can set up a free membership right here.