Black Friday, Cyber Monday, Cyber Week — it's all finally over. You can stop scouring every retail site on the internet for deals now until we do the same thing all over again next year. But now that your wallet is empty and your bank account is drained, you're probably looking for some free ways to entertain yourself. We've got you covered.
Balance the Bottle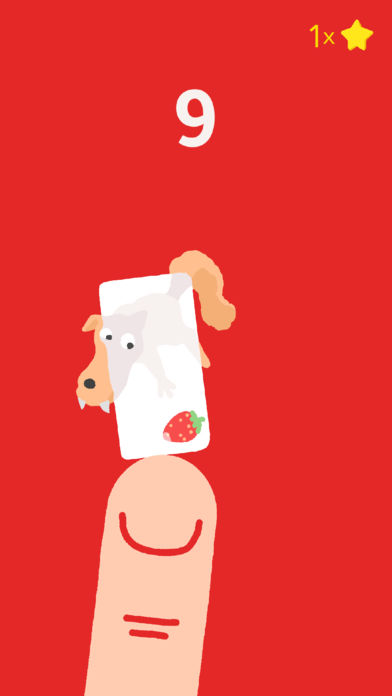 Lift the bottle from below with your finger and see how long you can balance it.

Use randomly collected stars to buy presents and unlock more fun things to balance – like a kitty, a volcano and even… a magic hat!

~~featuring all-mouth sounds~~
---
Battle of Arrow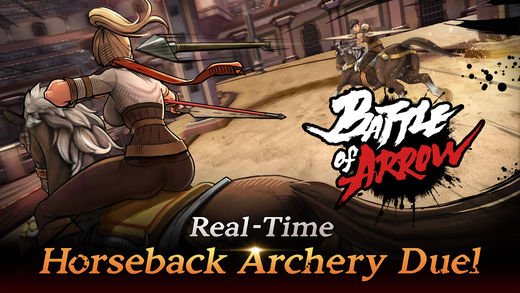 Mount your ride, Grab your bow,
and Aim for the Top of the Arena!

Aim for the top in global horseback archery duels,
Experience the immersive thrill of gyroscopic action!

Listen up, Rookie! Welcome to the Battle of Arrows, the horseback archery arena where skill (and some grit) is everything. Let me tell you the basics of the duel: Drag the quiver with your fingertips, tilt your device to aim, and release to shoot! Sounds easy, eh? Well I bet you can't do that so easily while riding a horse. Now hop on and start shooting – get ready to take on the world in global real-time duels!

FEATURES
▶ Test your skills in real-time duels against players from all around the globe!
▶ Experience the dynamic thrill of horseback archery duels!
▶ Better concentrate! Unique gyroscopic aiming offers unrivaled immersion
▶ From longbows to dual-wielding hand crossbows pick from 6 unique bow types!
▶ Create your unique combat style by choosing bow type, skill set, and equipment.
▶ Team up with your friends to defeat massively powerful raid bosses!
---
Collapse! Monsters
An incredible matching puzzle game starring the world's cutest monsters!

Four adorable monsters are waiting to be your friends!

Face monster challenges and unlock monsters as you match your way through 100 colorful puzzle levels! All it takes is two or more blocks of the same color to make a match. Easy, right? Not so fast… It's not as easy as it sounds! You will need puzzle-solving talent to clear the levels with only a limited number of moves!

That's where your monster friends come in. They're *hungry* and will eat whole rows of blocks for you. Each color monster will help you in a different way. Feed them blocks and they'll reward you in return. Oh, did we mention they love spicy food? Match more blocks to create hot sauce, sauce bombs or even a color wheel. Combine these boosters for the most spectacular results!

Collapse! Monsters offers:
– beautiful graphics (check out the map scene!)
– 4 monster species – red, blue, orange and green
– Boosters to help with the toughest of challenges
– 100 levels, with more to come
– 4 new monster eggs and 12 hat eggs (yes, HAT eggs! How cool is that?)
– 5 different worlds
– a village you can create and fully customize
– 100% free to play!
---
Hoppenhelm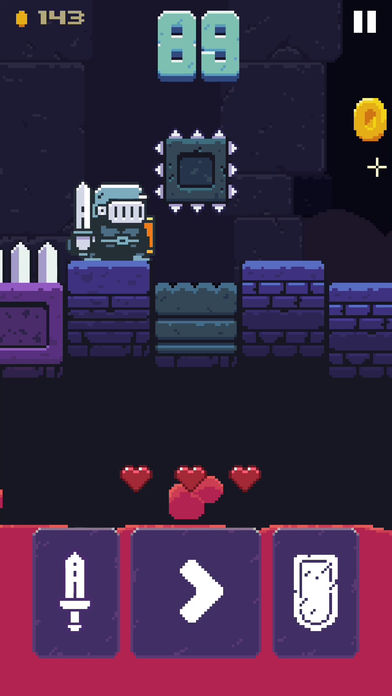 Jump over pitfalls, razor-sharp spikes and crumbling blocks. Deflect flying fireballs, enemy attacks and axe swings. Bust open doors to secret rooms full of lava and gather shiny coins.

Sir Hoppenhelm is lost down in the dungeon of his castle Dunkelburg and must jump, block and slash his way back to safety before the rising lava gets him. Collect coins to unlock allies with unique abilities or expand your armory with new neat weapons.

Hoppenhelm is:
• Arcade platform action
• One handed controls
• Randomly generated levels with progression
• Challenging gameplay
• Unlockable characters and weapons
• Leaderboards
• Fancy sprites and juicy animations
• Bouncy chiptune soundtrack
• In-app purchase to remove ads
• Made with love :D

Thank you for playing <3
---
Horse Paradise: My Dream Ranch
Welcome to the online wild horse adventure of your lifetime! Start your journey in a mystic forest and explore different worlds such as paradise islands and magical caves by completing a variety of challenging quests. Level up and unlock over 30 different horse breeds and take them out into the online world.

Breed a Variety of Horses

Over 30 breeds await! Unlock new horses and bring them into your family. Play as a Mustang, Stallion, Clydesdale, and even the most beautiful horses such as the Friesian, Shetland Pony and baby Foal. Progress through the game and earn amazing fantasy horses such as a flying Pegasus, Unicorn and much, much more!

Real-Time Multiplayer

Horse Paradise is an interactive multiplayer game. Use free-roam mode to chat and role play with friends from all over the world, give a like to the best looking horses you find and complete quests to progress in the game.

Realism:

Raise your horse and teach it to trot, canter, gallop and jump through the highly detailed virtual 3D environments.

Racing Competitions:

Take your horse out on the trail and test out her jumping technique! Race against lots of AI players and collect rewards for coming first!

Magical 3D World:

Take your animal out from the farm to a magic haven filled with forests, islands and even caves – a haven for horse lovers! Venture out and explore with your friends while you search for special items during your journey.

Accessories:

Accessorise and personalise for some extra flair! Fit your favourite horse with 50+ beautiful decorations such as leg wraps, masks, bows and sparkles to show off your personality and beauty as your roleplay with your online friends!

Foxie Games would like to welcome you to the Horse Paradise family! We will be adding lots of new content, from more fantasy horses to quests. Kick off your adventure and download free today!

Horse Paradise is completely free to play but some optional in-game items may require payment.
Download Horse Paradise: My Dream Ranch
---
Mayhem – PVP Arena Shooter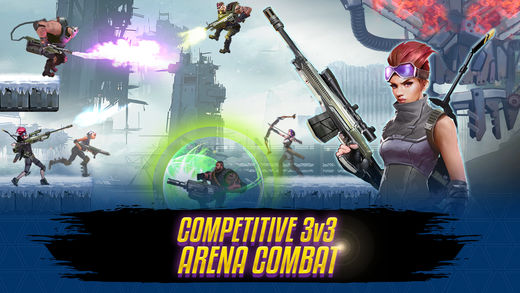 Mayhem is a furiously fun, crushingly competitive team-based multiplayer arena shooter that combines the visceral thrill of twitch-based action with cutting edge real-time PvP multiplayer.

Assemble your squad of deadly mercs, master an arsenal of lethal weapons, and climb the ranks through action packed battles against players from around the world.

NOTE – A network connection is required to play the game.

CHOOSE YOUR PAIN
Team up in 3v3 arena combat with friends in King of the Hill and Team Deathmatch game modes.

CHOOSE YOUR MERC
Hang back and snipe or run-and-gun to make it up close and personal. Each merc has their own unique play-style. Rank up your mercs through skillful play to pwn some noobs.

CHOOSE YOUR GEAR
Tons of upgradeable mercs, abilities, and sentries add incredible depth to in-game strategy.

CHOOSE YOUR MAYHEM!
The Mayhem never stops with new maps, new mercs, and special tournaments.

We are a small independent developer team that loves to receive and respond to feedback. So don't be shy and please send us a note at feedback@playmayhem.com

Please stay tuned for new features and other important game related news by connecting with us on the following channels:

PLEASE NOTE – Mayhem is free to download and play, however, some game items can also be purchased for real money. If you do not want to use this feature, please set up password protection for purchases in the settings of your device. Also, under our Terms of Service and Privacy Policy, you must be at least 13 years of age to play or download Mayhem.
Download Mayhem – PVP Arena Shooter
---
Pocket Legends Adventures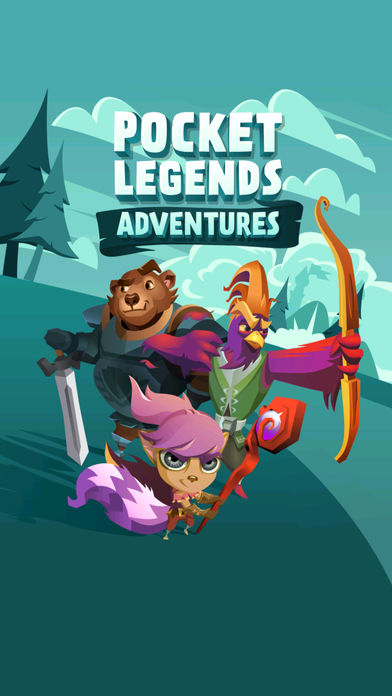 Return to the ancient world of Alterra for a unique blend of arcade action, collection strategy and role-playing! Experience a totally new 'open character' system that allows you to look any way you like, use any type of weapon or armor and any combination of magic spells, talents and pets to create your perfect hero. Explore the sprawling single-player campaign. Collect magic items and power Shards to shape your hero. Journey to Town and join thousands of other players in challenging co-op dungeons, harrowing leaderboard runs and a chance at exclusive vanity rewards!

FEATURES:

+ Adventure with total freedom with Pocket Legends Adventures' open advancement system! No class restrictions. No item restrictions. Just big, open role-play!
+ Master the Bow, the magic Staff, Swords, cursed Tomes, Wizard Wands, Nunchuks, Talons and many more exotic weapons from the ancient world of Alterra.
+ Re-forge your items to max-out your stats. Collect magic jewels to enchant your items with extra power. Create the ultimate kit!
+ Bolts of Lightning, torrents of Fire, stinging Ice Storms, and a dreaded Vortex are among the many magic Spells you can choose to master as you advance your Legend.
+ Explore the single-player campaign at your own pace. Every dungeon is full of intense combat, explosive action, deadly traps …and opportunities for the clever adventurer!
+ Add friends and explore the most challenging areas of Alterra! Form a party to run The Gauntlet. Sail off to adventure with Cap'n Crates, and face Babrax the Demon in a special Raid Zone.
Download Pocket Legends Adventures
---
Pooka: Magic and Mischief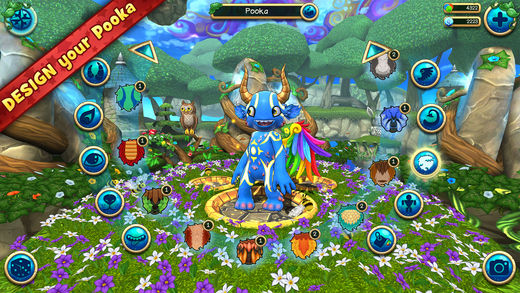 Create and evolve your very own creature, the Pooka a magical shape-shifter of ancient legend. Craft and customise how your Pooka looks with more than 190 customisation parts and colours allowing for millions of combinations and styles.

Use and evolve your Pooka's magic and enlist the help of powerful guardians to defeat your enemies.

Take your Pooka on epic adventures through the floating islands of Otherworld where all manner of fantastical creatures can be discovered. Heal and save the world from the encroaching Gloom, a darkness that spreads like a virus corrupting all that it touches.

Key Features
– A powerful and creative Character Customisation system that allows the player to create millions of unique designs.

– A unique Magic Customisation system that allows the player to summon magical characters.

– A sandbox style dynamic ecosystem for the player to interact and react to. Explore large intricate environments and complete quests for loot rewards and special items.

– A visually distinctive Gloom system that grows and retreats across the landscape based on the players actions in real-time. The Gloom interacts with other game systems and remains persistent with each visit.

– Unique and humorous crafting system where the character eats food to craft items in its stomach. With over 190 different items to craft at launch, and additional unique items to purchase.

– Asynchronous multiplayer where players can summon in their friends Pooka to help them on their adventures, gift items to each other, compare how you are levelling up, or compete in mini games via Game Center.
Download Pooka: Magic and Mischief
---
Sniper Strike: Special Ops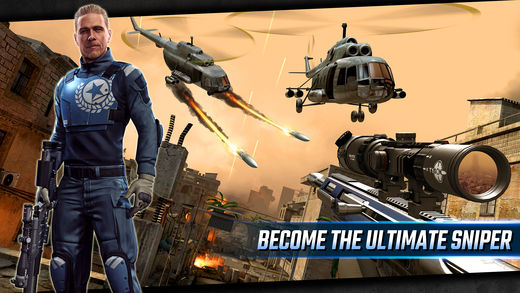 Intercept, eliminate and extract. It's time to engage the enemy.

Sniper Strike is a high-octane sniper experience that pits you in battle across three gameplay modes and hundreds of missions. Experience a AAA rated sniper game like never before on mobile.

Scout through immersive environments, engage in rapid-fire combat and build the ultimate super-soldier as you customise their state of the art gear.
Team up with Wolf, Jackson and the rest of Strike Force as you target hostiles and take down the evil Elite Order. Go head to head with friends in online combat and shoot to the top of the leaderboard.

● Wipe out Elite Commanders and their henchmen with satisfying kill shots!

● Buddy up with allies to cover Delta Team and rescue hostages.

● Seek out online friends (and foes) and challenge them to LIVE sniper duels!

● Join forces with Clan friends to smash missions, and prepare for the ultimate showdown with the Elite Order.

● The more you win, the better you play – upgrade and engage in harder, faster challenges that will send you flying up the leaderboard!

Whether you're engaged in live PvP sniper duels, rescuing hostages with breach specialist Wolf, or fighting to be the last man standing in arena mode, this is one epic FPS experience that you don't want to miss!