Following yesterday's killer post, we're back with yet another list of the best paid iPhone and iPad apps on sale for free. We've got a terrific list for you today but like always, these sales could be over at any minute so be sure to hurry and grab anything that looks appealing right away.
MUST WATCH: iPhone 7 vs. Pixel real-world speed test: The showdown we've been waiting for
These are paid iPhone and iPad apps that have been made available for free for a limited time by their developers. There is no way to tell how long they will be free. These sales could end an hour from now or a week from now — obviously, the only thing we can guarantee is that they were free at the time this post was written. If you click on a link and see a price listed next to an app instead of the word "get," it is no longer free. The sale has ended. If you download the app, you will be charged.
DropDetector
Normally $0.99.
Meet the Drop Detector – an application that can prevent the loss of your iPhone! IMMEDIATELY! at the drop site, using Signals!
!Millions of phones are lost every year – the loss of the phone can happen at any time!
When activated at the right moment, the application will save your iPhone!

You can use several modes of instant alerts:
– Melody sound of your choice,
– Vibration,
– Silent mode, as well as notifications with
– Geolocation coordinates of the drop site of your iPhone right on your e-mail (notification of the whereabouts of the iPhone are sent after 20 seconds since the beginning of the notification).
Activate the application when and where you think it's needed.
It's simple – try it! It is helpful and interesting! The application can be used also for other purposes (of course within the framework of the functionality of the application itself), it all depends on your needs and imagination.
• • • • • • • • • •

* In the silent mode alert only melody sound and geolocation will work – vibration doesn't work in silent mode due to iOS specifications, so do not forget to turn the sound on (trigger on the left side of your iPhone);
** When choosing your music track from iPhone, this track will not appear in the list of standard due to iOS specifications – it is played at the notification;
*** Geolocation usage drains your battery, but in our case we have made a minimum battery power consumption (go to Settings > Battery and check the battery usage of our app — it is minimal for background applications).
– – – – – – – – – – – – – – –
Braindoro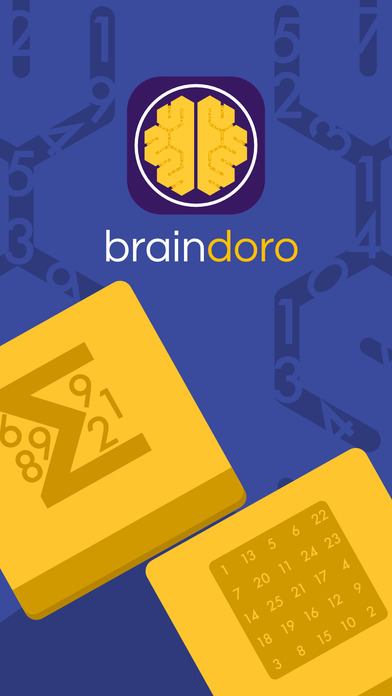 "Schulte Table Game Unlock" in-app purchase normally $0.99, now free.
Want to improve you mental calculation skills, peripheral vision?

Braindoro has 2x games, which will test your mental calculation skills, focus and peripheral vision! Play, improve, compete against players from all over the world using Game Center!

– Mental Math:
Time based game (60 seconds per level) Get as far as you can by adding up all moving numbers from 1 to 9. With each level amount of numbers increases. The faster you count the more score points you will get! If you run out of time or your answer is wrong you start again from the beginning.
– Schulte Table:
5×5 Grid with randomly distributed numbers from 1 to 25. By focusing on the grid centre find all numbers with your peripheral vision without moving your eyes. The key here is to find all number in the ascending order in the shortest time possible. Your score is your time in seconds, the shorter the better!
If played on regular basis you you can improve:
– mental calculation (addition)
– peripheral vision
– speed reading skills
– attention stability
– visual perception

– No matter how old you are you can still have fun playing it
– Game Center integration, separate leaderboard for each game
Live Convert for iMessage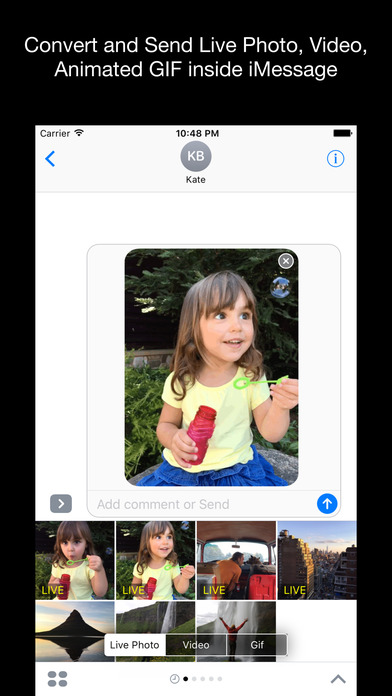 Normally $1.99.
[Live Convert for iMessage] is the World's first tool which enables you to convert live photo, video and animated gif into trimmed video and animated gif and send them as message inside iMessage app!

– Convert live photo into trimmed video or animated gif inside iMessage app
– convert video into trimmed video or animated gif insiie iMessage app
– Convert aniamted gif into trimmed video or animated gif inside iMessage pp
– Send converted video and animated gif as iMessage
– Save converted video and animated gif to Camera Roll
– Copy converted video and animated gif to Clipboard
Download Live Convert for iMessage
Photo Collage Lab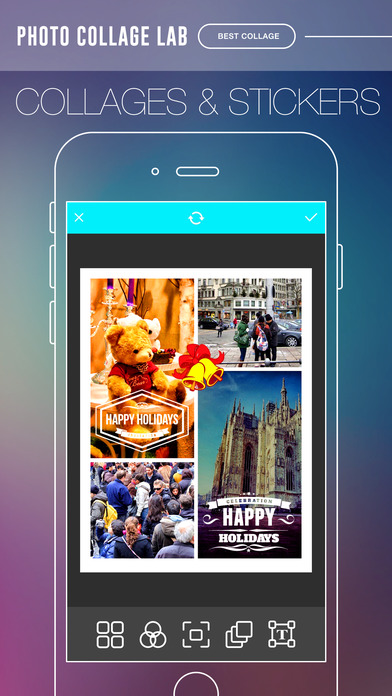 Normally $1.99.
Add beautiful typography & artwork, apply stunning filters and photo effects, and add an stickers collection of shapes and more to your photos and share them!

• Stickers & Artwork
Choose from a delightful collection of stickers, overlays & artwork to add onto your photos. Expressing yourself has never been more fun!
Umbrella
Normally $1.99
Do you want to browse more faster?
Saving the battery?
And consume less data of your internet plan?

So Umbrella is for you!

You just need to enable the Content blocker from Settings and you're done!

You can surf comfortably without having to think about anything, goodbye old habits.
Blox 3D City Creator
Normally $2.99.
Create amazing cities with buildings,cars, roads and people!

Blox 3D City lets kids create cities and towns with simple taps, from busy metros to sleepy towns and rain-swept plazas.
Add cars,trucks,roads and people to watch your world come alive.
People walk into buildings, cops chase robbers and trains chug through the night.
Planes and helicopters roam the sky as boats skim through water.

*Designed to develop children's creativity with hours of city building fun.
*The worlds can be as simple as a tiny village or a teeming city…sky's the limit.
*Control the weather and lighting to change time of day or setting with night,day and rain environments.
*No sounds, distracting animations or virtual currency..just pure creative fun.

Based on the bestselling apps Blox 3D World and Blox 3D Junior which have collectively been downloaded more than 500,000 times since last year,Blox 3D City Creator is the latest in a series which has been featured on Itunes in 17 different countries.
File Pro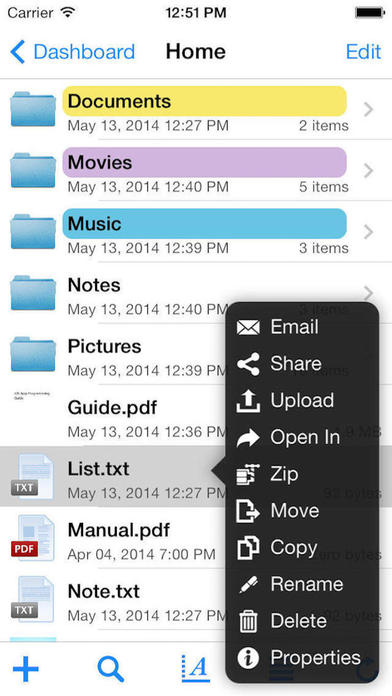 Normally $2.99.
File Manager for iPhone – File Pro – multifunctional file manager for iOS, combining a full-fledged work with files, powerful browser, a nice player and viewer for all known types of files.

The ability to customize control multitouch gestures makes using this application nicer and faster.

Universal app – Supports screens like the iPad, and the iPhone, including the new iPhone 5 resolution.

Briefly about the many features:
Reads the file types:
– MS Office: doc, docx,excell, xls, xlsx, ppt, pptx
– IWork: numbers, keynote, pages
– PDF
– Text: txt, rtf, rtfd and other
– Music: mp3, aif, aiff, m4a, m4r, wav, caf, aac
– Images: png, gif, jpg, tiff, tif, bmp, bmpf, cur, ico, xbm and other
– Video: mov, mp4, 3gp, m4v, mpeg4, mpv
– Source code: c, cc, ccp, h, m, htm, html, xml, php, and other
– Archives: zip, ipa, rar

Perhaps the file manager:
– Sorting files
– File transfer via Bluetooth and WiFi (via web server)
– Share file by mail, iCloud and Dropbox, and also to other applications
– Image and video gallery
– Display thumbnails
– View available file system

PDF-reader:
– Convenient display of pages
– Fast rendering
– Instant page navigation
– Bookmark pages
– Page Thumbnails
– Ability to print and mailing

Import and export files:
– USB (via iTunes)
– iCloud and Dropbox
– Web Server for Wi-Fi
– Bluetooth Device to Device
– iPod library with ID3 tags and Artwork
– Photo gallery and photo stream

Integrated browser:
– Change the user-agent to the Offer or custom
– Upload any file
– Multi-threaded downloads with the ability to put a download is paused, and then continue with the stopped location
– Support for download in background
– Bookmarks and History
– Setting up a home page
– Integration with iCloud and Dropbox
– Omnibox (optional)
– Private Mode (optional)
– Safari Bookmarklet

Additional features:
– Configurable multi-touch gestures
– Support for local notifications
Momento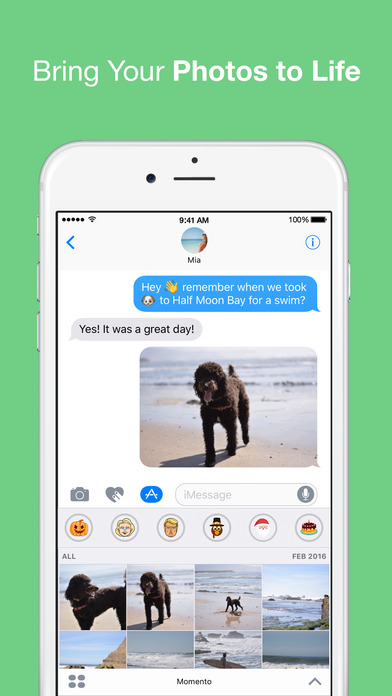 Normally $1.99.
Momento automatically creates GIFs of your best moments right inside iMessage for you to easily share with family and friends.

Using a smart detection algorithm Momento automatically creates beautiful ready to share moments using your already on the device photos.
All you need to do is open iMessage, tap on the desired moment and share it with your family or friends.

You can supercharge your moments with Momento Animated Filters:
– Halloween Filter
– Hillary Filter
– Trump Filter
– Thanksgiving Filter
– Christmas Filter
– Birthday Filter

Built by an amateur photographer with a love for photography and building apps that are simple to use and anyone can easily enjoy.

Get ready to have some fun!
Zoo Animal Stickers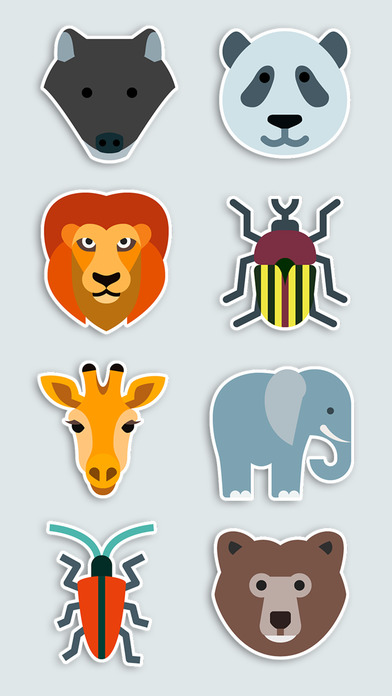 Normally $0.99.
A super fun sticker pack of zoo animals – get sticking!!
VidMate
Normally $0.99.
VidMate is built for music lovers. This is the only outstanding music app for millions songs from YouTube. Get the app, discover, organise and play thousands of premium tracks or playlists seamlessly.

Feature Sections of VidMate app:

Trending Songs & PlayLists
– Realtime hottest official music tracks by Genres.
– Trending premium songs on overall.
– Season, spotlight and Index playlists.

Search
– One search button to continuously listen best songs on your favourite topics.
– Easy to create playlist and add tracks to your library.
– Search by track and playlist.

PlayList
– Organise unlimited number of playlists.
– Play your list on your own favours : normal, repeat and shuffle.

Player
– Best optimised player for watch music mvs.
– Best experiences on listening music, just like normal music app.

Please do send your voices so we can get it and deliver your favourite features at the best manner.