If you purchase an independently reviewed product or service through a link on our website, we may receive an affiliate commission. Learn more.
We've got a great batch of paid iPhone and iPad apps on sale for free for you today, and you'll want to hurry and check them out before these sales end. There are also still a few freebies in yesterday's post as well, so be sure to go back and check those out.
MUST SEE: These 5 insanely thin iPhone 7 cases are perfect for people who hate iPhone cases
These are paid iPhone and iPad apps that have been made available for free for a limited time by their developers. There is no way to tell how long they will be free. These sales could end an hour from now or a week from now — obviously, the only thing we can guarantee is that they were free at the time this post was written. If you click on a link and see a price listed next to an app instead of the word "get," it is no longer free. The sale has ended. If you download the app, you will be charged.
Point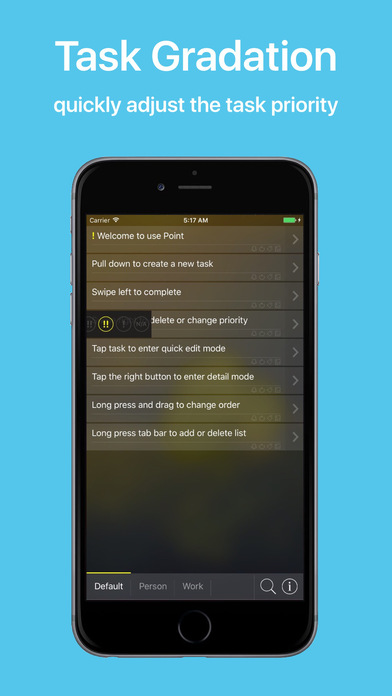 Normally $0.99.
A simple and easy-to-use app.

– Create a list or edit list.
– Easy to change the priority of the task, and mask to completed, and delete the task.
– There are simple edit mode and detail edit mode with the task.
– Export PDF file and share it.
– Support to lock with Touch ID.
– In the detail edit mode, pull down to use a simpler timer.
Feelca Daylight
Normally $0.99.
Feelca Daylight adds a little warmth to your life. Select between a 24 or 36 exposure film and then take a picture to gain the photo qualities of a film camera.

The app also delivers the full experience of using a film camera from shooting pictures to printing photos. Also, feelca adds more sense of the depths to your photos. Your films are organized and you can add short titles or captions to your polaroid-like photos for easy sharing with your friends.

'Feelca D' does not include complicated operations such as editing and post-correction. By tilting the Manual Focus Dial, capture the subject and space which differs according to light. You might lose focus or the photo might shake, but there is a beauty in themselves.

Like the past film cameras, taking careful look at the surroundings and taking each shots carefully would bring you the special experiences and sensational outcomes.

Its own DAYLIGHT film shows its great performance at the place outdoors or where light shines. Take a shot with the depth-bringing DAYLIGHT film and share it with simple memo. Lastly, the film administrating mode of Feelca helps you store the precious pictures.

• Tap the Shutter button to take a photo ( Long press for timer )
• Give the photo a title or leave a short comment
• Share your memorable photos with a short message
• Obtain superb results for outdoors or places where sunlight is available
Faux Browser
Normally $6.99.
Let's say you are browsing some adult web site.

Your girlfriend, spouse, coworker, roommate or your mom walks into your room.

Don't panic.

Just press Home button.

Pressing Home button wipes the page clean.

Even the multi-tasking screen is cleaned out.
Firefox browsing mode
—————————

Faux Browser does Desktop browsing mode. Find the Desktop browsing mode setting at.

1) Open Settings -> Faux Browser -> Firefox Desktop browsing
2) Tap it to turn it on.

Use it to browse the Firefox only websites.
Privacy Browsing
—————————
Faux Browser does not use Google, who records your searching keywords and sell them to unknown third parties.

We use DuckDuckGo, a private search engine which does not record anything about you.

Moreover. all online tracking cookies are removed when you are done. Traces of all sites you visited are wiped clean.
Analytics Opt-Out
—————————
We respect our users privacy, and we understand that it is an individual choice.

With Faux Browser, you can now Opt-Out from Analytics.

To do so.

1) Open Settings -> Faux Browser -> Allow Google Analytics
2) Tap it to turn it off.
Live 2 Photos for iMessage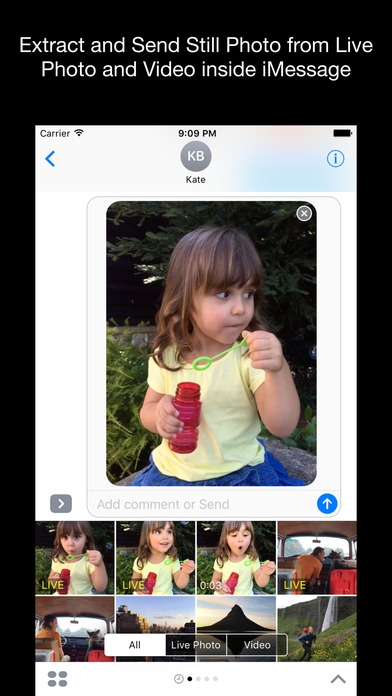 Normally $1.99.
[Live 2 Photos for iMessage] is the World's first tool which enables you to extract and send multiple still photos from Live Photos and Videos inside iMessage app.
* Extract and send multiple still images from Live Photos inside iMessage app
* Extract and send multiple still images from Videos inside iMessage app
* Easily get the exact moments
* Extract unlimted number of photos
* Send as photo or save to Camera Roll inside iMessage app
If you're Live Photo fan, you'll love this app!
Download Live 2 Photos for iMessage
Cops N Robbers
Normally $0.99.
***Pirate Ship***
The new prison with pirate ship is coming now!!! Join us with all the worldwide players online.
New features: TNT setting, Cop's Command Room.More new rules for new map.

***Cops N Robbers (Jail Break Mode) 1st Release***
As every players expected,the "COPS N ROBBERS (JAIL BREAK MODE)" mod is release now!
# We bring you the most addictive gameplay & comfortable control & Complete game features…
# Most importantly, we provide a stable server & Optimized @Worldwide Multiplayer Mode@!!!

***Features***
# Huge map – "West Prison", "Pirate Ship": Cell, Showers, Mess Hall, Escape Maze, Library, Secret Passage, Roof.
# High quality graphics: Light setting in scene & Pixel scene modeling & Character modeling…
# Sound effect: different place with different sound effect.
# UI Setting: comfortable control & comfortable visual effects.
# Multiplayer: Worldwide Multiplayer support & Local Multiplayer support .
# Props: Labber, Valve, Sword, Bow, Sticks…
# Control buttons: joystick(move), Attack button (attack), Install&Throw button(throw prop&install ladder/valve)
# Rich&Funny Character animations.
# "Honor Rules": cheat & cheated!

***Worldwide Multiplayer***
# 5 server regions setting: GLOBAL/EU/US/JP/ASIA, choose the nearby&best region to start game.
# Room create: set room name & nick name & round time & max players, then create your room!
# Max players support: 8 players.(1 cop & other all robbers)
# Round time setting: 15-60 minutes.
# Chat system: chat with other players(you can choose close or open chat panel)

***Local Multiplayer***
# Start your local multiplayer game with your friends (In the same lan wifi)
# Max players support: 16 players.(1 cop & other all robbers)
# Round time setting: 15 minutes per round.
# Chat system: chat with other players(you can choose close or open chat panel)

***How to play: rules***
# There's a cop & other all robbers.
# Cop tell robbers what he should do: go to the mess hall to eat & go to the showers & go to the library…
# Robbers must obey and do what the cop says, or be punished!
# Robber's mission: Compliance & Betrayal(find the way to escape & win for every robber)
# Cops's mission: Wait for the limited time pass, then cop is the winner!
Real Crazy Hoverboard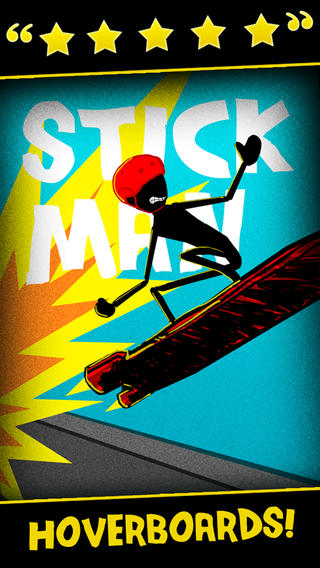 Normally $2.99.
Stickman it back from the future and just hit the highway with a brand new HOVERBOARD!

– Multiplayer!
– Fun endless gameplay
– Game Center – challenge your friends high scores!
– Awesome soundtrack
– Beautiful stickman style graphics
– Simple tap / tilt controls
– AD FREE PRO VERSION & Discounted IAPs

Put in your headphones and just kick back for some challenging hoverboard racing fun. Connect with your friends on Game Center for high scores – see how far you can get on these crazy highways in space.

Thanks for playing!
Download Real Crazy Hoverboard
30 Minutes
Normally $0.99.
30 Minutes App is based on the idea that your dream will come true very soon if you spend at least 30 minutes a day on it.

Goals achievement turns into an exciting game where you choose your prizes yourself.
30 Minutes App is set so that only one goal can be active in one period of time. This peculiarity will help you to set priorities and define what is the most important for you in the present stage of your life.

OPPORTUNITIES:
– You can set amount of days for each goal and decide how much time – during a day you can spend on it.
– User-friendly timer showing how much time you have spent on your goal today.
– Detailed statistics of each goal.
– Synchronization with iCloud.
– Flexible setup of reminders and notifications.

We plan to add lots of many other improvements and cool opportunities to the app. Watch for updates!
Moment Camera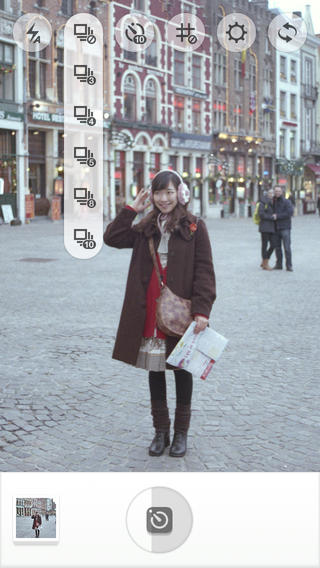 Normally $0.99.
Moment Camera — Timer/Sequential Shooting
Just a Simple Photo Shooter

The precious Moment of you and me.
Using self-timer and sequential shooting function, never lose the moment you want to remember.
"Moment Camera: A Better iOS Camera App Without the Crap" — GIZMODO: App of the day & iPhone apps of the week

"Moment Camera — The Simpler Camera App Alternative" — Beautiful Pixels

"Moment Camera For iPhone Is A Charming Alternative Snapper With A Beautiful And Clean User Interface" — Redmond Pie

"The iPhoneographer's toolkit: 9 essential iOS apps for shooting, editing and sharing" — The Next Web

"セルフタイマーと連写が魅力のシンプルアプリ『モーメントカメラ』" — Lifehacker
Functions
____________________________________________

∙ Flash ( Off, On, Auto, Flashlight )
∙ Sequential Shots ( 1, 3, 4, 5, 8, 10 )
∙ Self-Timer ( 0, 3, 5, 10, 30, 60s )
∙ Grid ( None, 3×3, 2×2, Square, Circular )
Self-Timer & Sequential Shooting
∙ Self-Timer: 3, 5, 10, 30, 60 seconds
∙ Timer Sound Effect and Flash Blinking Sign (switch in options, default OFF)
∙ Sequential Shooting: 3, 4, 5, 8, 10 times
∙ Sequential Shooting Intervals: 0, 0.5, 1 seconds (switch in options, Default 0.5)
∙ Sequential Shooting with Self-Timer Function

Concise interface & Convenient functions
∙ Clean and Modern White UI Design
∙ Various Grids: 3×3, 2×2, square, circle
∙ Flashlight Mode Function (Night shooting)
∙ Can Replay(preview) the photos just took (delete in options)
∙ Automatically Saving to Camera Rolls
∙ Touch-focus and Auto-focus
∙ Auto Hide button Function (switch in options, default OFF): When immersed in taking picture, top buttons are hidden automatically. Touch the top or manual focus, the button appears again.
Notification
____________________________________________

Please allow Camera Roll Access
1. Open Settings
2. Tab Privacy
3. Tap Photos
4. Set "Moment" to On
iMusic Free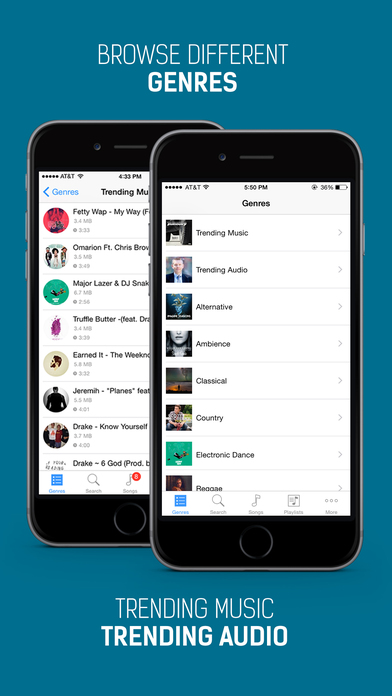 Normally $1.99.
100% Millions of Free Music! No limits!

No subscription! Download and experience it now!

Browse, search and listen unlimited free music from SoundCloud®. Millions of free songs, DJ sets, remixes and live concerts.

Features:
√ Single tap music streaming
√ Listen songs before adding
√ Search for artist, DJ, song, remix or cover
√ Playlists manager
√ Full featured media player
√ Album covers
√ Lock screen playback controls
√ Background music playback
√ Play entire Top-Charts songs continuously & automatically
√ Full iPhone 6 and 6 Plus Support!
---
Our deals and product reviews are picked by BGR's expert editors and team.

Follow @BGRDeals on Twitter to keep up with the latest and greatest deals we find around the web. Prices subject to change without notice and any coupons mentioned above may be available in limited supply.