Never has the world needed a weekend more badly than it does today. Thankfully, Friday has arrived, and so has our fifth and final collection of paid apps on sale of the week. If you want to spend your whole weekend laying in bed, downloading free apps, you are more than welcome to do so. Just read on and start downloading.
MUST SEE: Leak suggests the iPhone 8 will finally get the redesign it deserves
These are paid iPhone and iPad apps that have been made available for free for a limited time by their developers. There is no way to tell how long they will be free. These sales could end an hour from now or a week from now — obviously, the only thing we can guarantee is that they were free at the time this post was written. If you click on a link and see a price listed next to an app instead of the word "get," it is no longer free. The sale has ended. If you download the app, you will be charged.
Tadaa SLR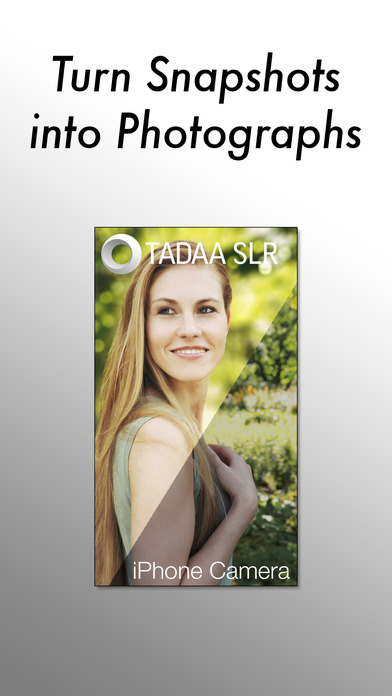 Normally $3.99.
Now you can shoot SLR quality photos wherever you are!

1. Shoot
2. Select the Focus
3. Tadaa!

Tadaa SLR brings you THE BEST depth-of-field and bokeh on the App Store.

Join the millions of photographers who create their best work using "Tadaa" and "Tadaa SLR" today! Your Photos are Awesome!
Pinball Breaker Forever
Normally $0.99.
Pinball Breaker Forever merges pinball and brick breaking mechanics to produce a supercharged twitchy randomly generated endless gaming experience, with a vibe from the 80's! Easy to play, hard to master!!

Monster-Blocks appear in waves and slowly go down the screen one after the other. Protect your city from the invaders by destroying the blocks before they reach the bottom of the screen.

Side tracks with optional skill shot mini-games will increase your score and add another twist to the game.

Main Features:

– Endless randomly generated levels
– 6 types of power-ups like explosions, unstoppable ball or multiballs
– 15 types of side track mini-game like target arrays, bumpers, spinners or laser
– Progress through power-ups, skill shots and cosmetic unlocks
– Many types of blocks with different behaviour
– Replaykit for replays and shares
– Tactical aiming: scan the maps for weaknesses and power-ups to increase your efficiency
– MFI support
– Game Center achievements and leaderboards
– Original soundtrack
– Live broadcasting
Download Pinball Breaker Forever
Epica 2 Pro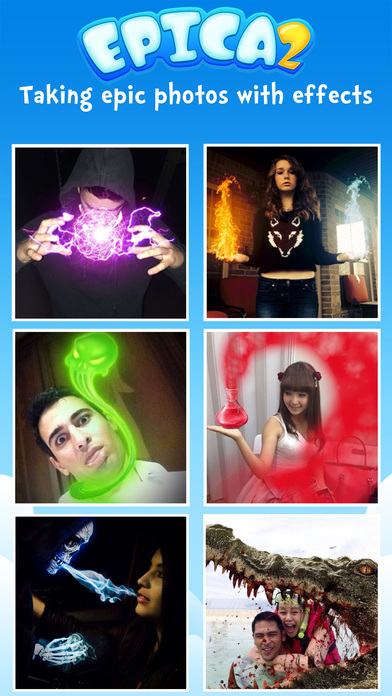 Normally $1.99.
The second generation of the coolest camera comes! The most funny camera application in the world!
New poses, New special effects and New scenes! Just in seconds, you would become the magicians, paladins, muscular men or lovely rabbits,everything you have ever wanted before!
To be the coolest among your friends? The only thing you need to do it is to press the shutter.

Features of Epica 2 Pro:
-No advertising, no watermark, and include 6 FREE pose packs.
-New added classifications: Wizard, Fun, Hairstyle, Amazing, Necromancer, Paladin, Barbarian, Archers, Bodybuilding, Animals…
-New portfolios will be added soon and it will be all Free.
-More filter functions can make your photos cooler.
-Provide poses for instruction,challenging your imagination.
-Share your creation with friend on Facebook, Instagram, Twitter, Dropbox, Flickr, Tumblr…
-Available for iOS 10, and compatible with iOS 8/9.
Leg·end·ar·y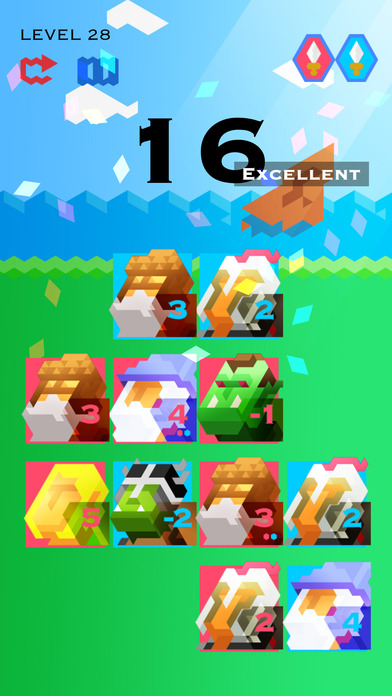 Normally $1.99.
Simple and yet complex. Leg•end•dar•y is a grid-based puzzle game based on numbers. Discover the adventure of Leg•end•dar•y and carve out your legendary path through numbers.

How To Play
– Each level come with a number along with characters on the board
– Press the character & sum of all it's numbers
– Fill all the board for win

Feature
– Boss mode on every chapter
– Clear the board with basic math skill
– Unlock different character
– Discover the adventure
– No in-app purchases and no ads

Designed for both iPhone and iPad with support for Retina Display
FX Photo Studio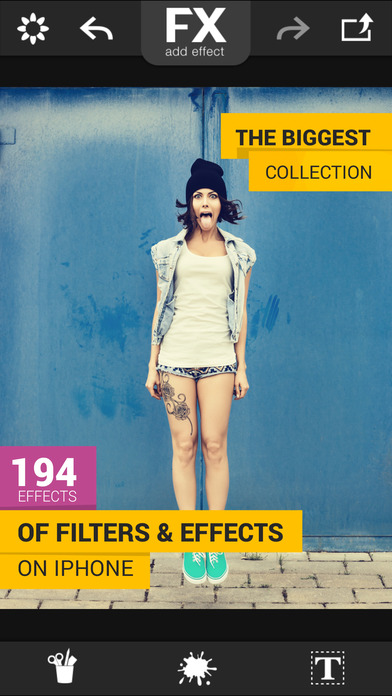 Normally $0.99.
170 professional creative filters and photo effects.
Plus selective color brush, stickers, text labels & more.
It is your personal creative photo laboratory!

Whether you're looking to take the perfect selfie or create professional-quality pics with filter effects, FX Photo Studio from Macphun is the only mobile editor you'll ever need.

Dive into the most amazing collection of filters and effects available on for your phone! Easily turn your pics into vintage shots, apply stickers and textures with a touch, and crop and edit photos in seconds. Achieve unique styles by combining different filters and effects. Personalize your favorite memories with text in a variety of fonts. With over 200 premium photo filter effects available, you'll always take the perfect photo.

FX Photo Studio can be as flexible as you want. Edit pictures like a pro with a color edit and any unique camera filter or snap a selfie for friends. With stickers, textures and text built-in, it's also the perfect selfie editor.

Create unique masterpieces and by editing your favorite memories with FX Photo Studio!

FX Photo Studio Features:
Over 200 Premium Photo Filter Effects
– Vintage
– Unique 3D effects
– Groovy Lo-Fi
– Color Lenses
– Hollywood FX
– And many more

Edit Pictures to Make the Perfect Photo
– Crop pics
– Add borders on pictures for extra style
– Unique textures for a variety of looks
– Adjust brightness and contrast
– Bring color pictures to life with Saturation and Hue
– Edit pics with text in many fonts

Make Your Selfie Shine
– Never take a bad selfie again
– Distorted mirror effects
– Blur and tilt-shifts
– Vignettes
– Painting and pencil effects
– Stickers

Make Pics Pop With 3D Effects
– Unleash your creativity with 5 brand-new 3D editing options
– B&W 3D
– CMYK 3D
– Red and Green 3D
– Bokeh
– 3D Glitches

Endless Flexibility
– Adjust the intensity of filters
– Combine filters and effects for unlimited creativity
– Adjust filters mask
– Create your own presets
– Download presets from other users
Neon Racer
Normally $0.99.
Mach speed survival racing through a dynamic neon landscape – at 60 fps. Neon takes you on a high speed survival challenge. Inspired by favourite anti-gravity racers of the past, now you can get that solo experience on your mobile!

– Simple 2 finger controls
– Race at the speed of sound through 10 pulsing, jumping, twisting dynamic tracks
– Tactically manage your incredible speed by collecting crucial pickups
– Unlock tracks by earning points and collecting medals
– 14 Achievements to unlock
– Compare your scores with online leaderboards
– Unlocked 60fps gameplay (Device dependant) or turn off to save battery
– Low quality settings for older devices
Survivor: Prologue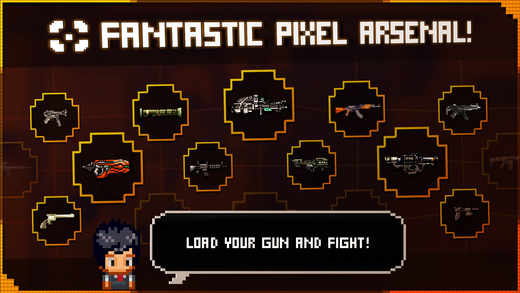 Normally $0.99.
From the diary of the leading genetic engineer Anton Rasputin:

November 24th, 2016, 2.35 pm
It has been an ordinary day: professor told me to pick some documents related to the new genetic mutation project from the department. On my way there I met our new grad student Vladimir. He seemed easygoing and bold to me.

November 26, 2016, 6.12 pm
It's my mom's birthday today and I decided to leave work early, in order to drop by the shop and buy her a huge bucket of roses. I hope this year she won't invite that arrogant bloke from Saint-Petersburg.

December 12, 2016, 7.34 am
Haven't slept all night. Been having nightmares. Blood and screams everywhere. I'm scared.

December 12, 2016, 1.45 pm
It seems unlikely that I will dine with that new thin secretary. We are having a sudden inspection and everyone must remain where they are.

(No date)
Gosh! They are all dead! Everyone of them. I must get to the west wing as soon as possible and find Theodore. There has been a gun in the vault. I'll make use of it.

About the survival game:
Unravel this mysterious story that occurred in the country's leading genetic engineering institute. What happened to your colleagues? How to avoid falling a victim to bloodthirsty monsters, mutants and zombies? Who is responsible for this nightmare? Who commands these walking dead? Prove that you and your friends are worthy to wear the title of Zombie hunters!
Compass by iVogel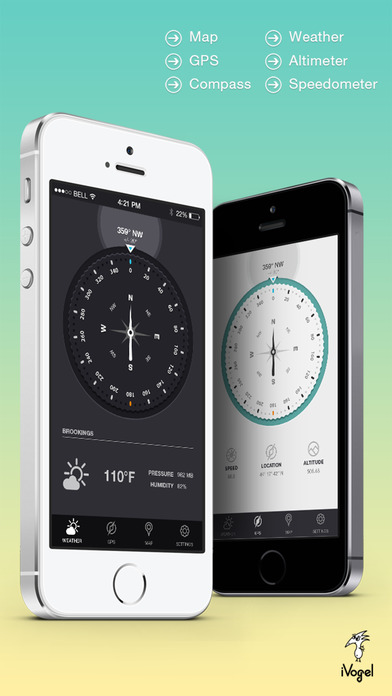 Normally $0.99.
Compass app for iPhone and iPad is a real compass, which shows device's real-time orientation to magnetic fields. This app has a creative and user-friendly metro style design, simple and comprehensive functionality.

The application includes:

Compass
– Shows device real-time orientation to magnetic fields.
– Ability to switch between true and magnetic North.

Map
– Google Maps.
– Standard, Satellite, Terrain, Hybrid modes.
– Location and distance tracking.

Routes
– Ability to save, view, delete routes

Location
– Location coordinates (longitude, latitude).
– Course
– Speed
– Altitude
– Ability to switch between mph, feet units and kmh, meter units.
– Ability to copy coordinates to clipboard.

Weather
– Temperature information.
– Humidity
– Pressure
– Ability to switch between Celsius and Fahrenheit.
– The weather data is collected by OpenWeatherMap.
The Interactive Adventures of Sherlock Holmes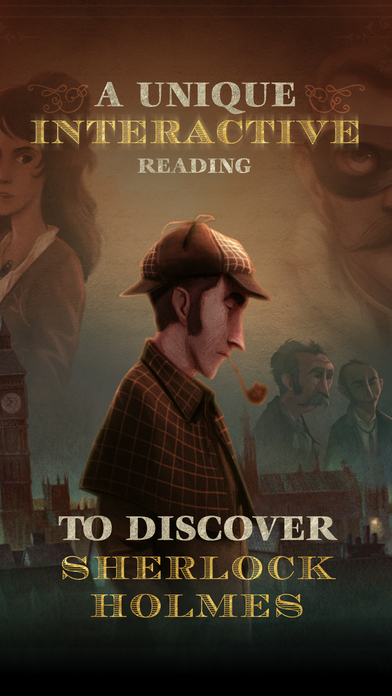 Normally $2.99.
iClassics Productions is celebrating two years of life.
To mark the occasion, we're giving away this very special app for FREE (for limited time)

From iClassics, the creators of iPoe and iLovecraft, we present our latest project: iDoyle and the first of his Adventures of Sherlock Holmes, Scandal in Bohemia.

Baker Street will be the first stop in this mysterious quest for a clear picture. Flickering lights obscure the truth, mysteries and uncovered and complex characters that are never who they seem to be invite you to be the witness of a 'Scandal in Bohemia'. Elementary, my dear reader?

Welcome to a new iClassics which delivers a great dose of mystery directly from the mind of the most distinguished private detective the world has ever known!

Warning: This is not a book, but an Interactive Reading where stories are brought to life: flip your device, touch and dare to discover details impossible to notice at first glance.

▶ APP FEATURES:
Main features:
– An hour of interactive stories.
– Available in 4 languages: English, Spanish, French and Portuguese.
– 1 short story in 3 chapters. More than 50 illustrations, 65 animations and 70 interactive pages.
– Illustrated by Jordi Solano and directed by David G. Forés.
– Over 25 minutes of Original Soundtrack by Miquel Tejada.
– Extras. Sir Arthur Conan Doyle biography and Sketchbook by Jordi Solano.
– Original tale from the writer – no cuts, no adaptations.

And some additional features:
– Jump to any page in the book with our handy table of contents.
– Page Memory. Leave the app at any moment, and come back to the same page.
– Universal App. Pay once, run on iPhone and iPad.
– Easy to use interface
Download The Interactive Adventures of Sherlock Holmes
Volume Booster/Amplifier/Eraser/Equalizer
Normally $2.99.
Simple, small, free app to boost & mute & decrease & control your video or audio sound volume. Useful for movies, audio books and music.

KEY FEATURES:
• Automatically detect all Video and Music files on your iPhone, iPod Touch and iPad
• Support alls popular video and audio format
• Support boost volume up to 10 times
• Support mute volume for videos
• Support decrease volume for videos and audios
• Share fun videos & audios with your friends
• Lots of configurations and preferences
Download Volume Booster & Amplifier & Eraser & Equalizer
File Transfer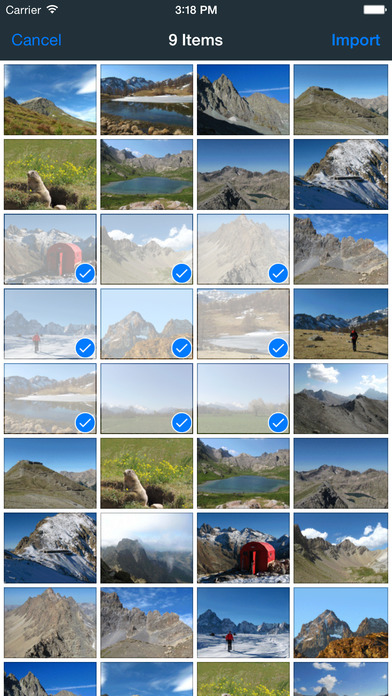 Normally $1.99.
Exchange files between multiple devices seamlessly. File Transfer works cross-platform on Mac, Windows, iOS, and other mobile operating systems.

It is quick and easy. No configuration required, no need to enter an address to connect. Devices are automatically discovered. Select files and they are transferred to your devices and computers in seconds. Without iTunes and without USB cable.

File Transfer is not a cloud. Files are transferred directly on your local network or Bluetooth*. No need to upload your files to the Internet, then download them on any device.

To download File Transfer for other platforms go to http://www.delitestudio.com/file-transfer/

File Transfer is compatible with Local Cloud Pro, the local Dropbox for your photos, music, and documents, File Storage, the best file manager for iOS, and File Storage Companion (free for Mac and Windows).

If, in addition to transferring files, you need a rock solid file manager, look for "File Storage" on the App Store. File Storage does everything File Transfer does, and more.

Delite Studio develops high-quality native applications and delivers a great customer service. Do you enjoy using this app? Write a positive review. Do you need help? Let us know, we will do everything to help you.

* Bluetooth can be used only between iOS devices.