If you purchase an independently reviewed product or service through a link on our website, we may receive an affiliate commission. Learn more.
Prime Day has been nuts so far and if you're following all the action in our Prime Day 2016 hub, you've saved tons of money on all sorts of great products. But now, it's time to save money on iPhone and iPad apps. There are 11 freebies on today's list and you'll find a few more if you want to check back for the few remaining sales in yesterday's post.
Top Prime Day deals:
Amazon Fire TV Stick for $25
Xbox One Bundle for $270
GoPro Bundle for $199
These are paid iPhone and iPad apps that have been made available for free for a limited time by their developers. There is no way to tell how long they will be free. These sales could end an hour from now or a week from now — obviously, the only thing we can guarantee is that they were free at the time this post was written. If you click on a link and see a price listed next to an app instead of the word "get," it is no longer free. The sale has ended. If you download the app, you will be charged.
Aerium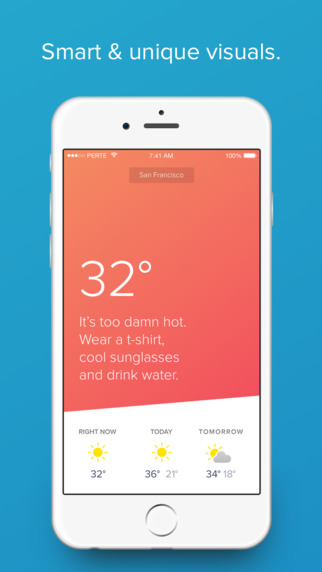 Normally $0.99.
// #1 weather app in 18 countries.
Aerium is a gorgeously crafted weather app that alerts you when it'll rain in your location with the day before it'll happen. Awesome, right? Its uniqueness stands in the weather descriptions that can help you out with the way you'll need to dress before going out. We are just like a mother, taking care of you, loving you.

With fluid animations and a really colorful forecast, Aerium is brutally simple and efficient for your daily needs.

= Awesome Features =
+ (NEW) A well-designed widget that is cool enough to rock your iPhone.
+ Unique weather descriptions for you. Your mom says hi.
+ Awesome swipe navigation.
+ Social share your current weather conditions with a photo.
+ Works everywhere. Worldwide. Supports both ºC and ºF.
+ A beautifully crafted visual experience.
+ Rain alert the day before it'll rain. Come on man, that's awesome.
+ Exact location based weather data from Forecast.io
+ Designed to utilize minimal system resources as well as energy.
DataMan Next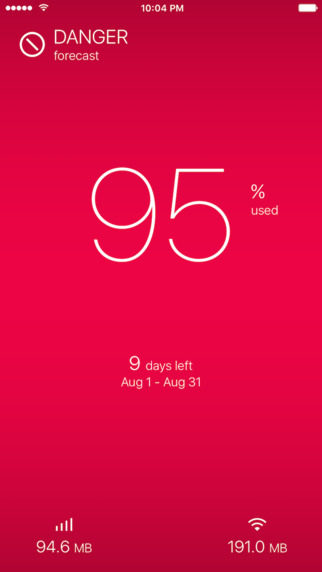 Normally $1.99.
DataMan is the simplest and clearest app to track your data usage. In just a glance, you can know if you're safe from busting your data cap. Never worry about overage again.

Apple Watch App. Designed for your wrist to quickly show your most important stats in Complications and Glances.

Data Widget. Instantly check your usage at any point from any screen. Just swipe down to Notification Center to view.

Smart Forecast. The advanced Forecast predicts if you'll stay within your data cap. And tells you in brilliant colors.

Monitor Network Connections. Uncover all connected host names and IP addresses, so you can analyze how they affect your data usage.

Real-Time Hourly Stats. Your latest statistics are retrieved directly and immediately from iOS. No more waiting for your carrier to update.

Export Usage Stats. You can export detailed statistics of your usage into a file so you can import it for viewing on your computer.

Beautiful Design. Simply gives the key stats you need most in an incredibly clean interface. It's so easy to track your data usage.

Additional features include:
・ Track cellular (LTE/4G/3G) and Wi-Fi
・ Monitor activities with Stopwatch widget
・ Support monthly, 30-day, and various plans
・ Auto reset on bill cycle date
・ Four custom alert thresholds
・ Compatible with all carriers
・ View past usage by bill cycle
・ Security – no VPN, no login
・ Privacy – no monetizing your info
Orbit Path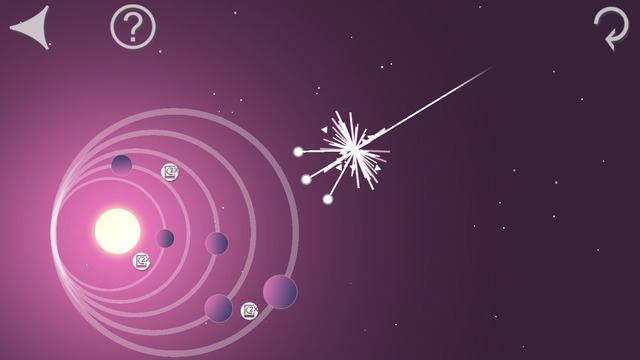 In-app purchase normally $1.99, currently free.
Simple to play. Difficult to master. Immerse yourself in a tranquil, one finger, gravity puzzler set in a minimalist interstellar universe with original ambient music.

Pass your probe safely through planetary orbits as you explore the far reaches of space. Avoid planets and suns as you use gravity, wormholes, space-time and more to safely move from world to world.

From the creators of the hit game Word Hack!

Features:
– 30 replayable levels
– Real gravity and physics effects
– Immersive design and lighting
– Original music compositions (headphones suggested)
– Achievements and leaderboards
– Use hints or skip challenging levels
– Play entirely for FREE or pay to accelerate your progress; your choice

We want you to love Orbit Path! Please send us your feedback from the Credits screen, or write us an awesome App Store review :).
Ez File Explorer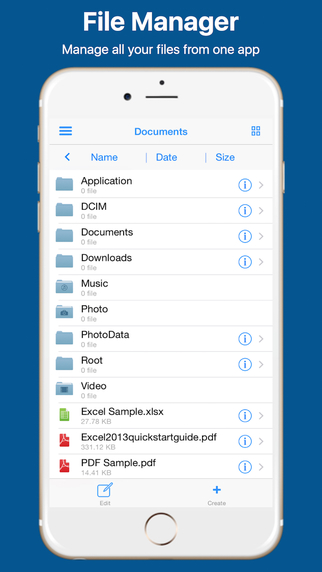 Normally $0.99.
Manage My File – Document Viewer

FEATURES

– Integrated PDF Reader
– Supports Microsoft Office, Excel, Powerpoint
– Multiple clouds (Dropbox, OneDrive and more)
– Sort files by "Name","Date","Size" or "Kind"

AND MORE …
Reminders Widget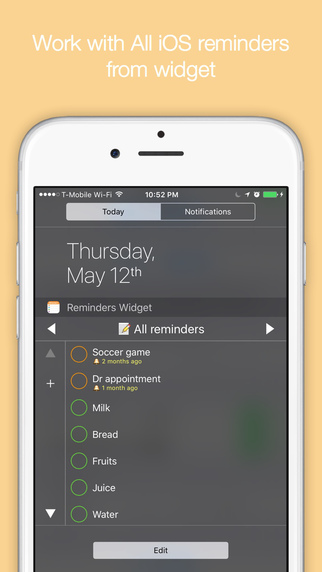 Normally $1.99.
Add reminders to iOS built-in reminders app view ALL iOS reminders while the device is locked.
The app offers the following features:
– View due or over due reminders from all groups in one place
– View all lists reminders in one place
– Add reminders from Widget without unlocking device
– View each reminders group list by itself
– Switch between reminders groups
– Scroll to view all reminders in each group
– Sort reminders by name or due date
– Complete reminders
– Tap on reminder to open Reminders app
More features will be added based on customer's feedback. Please try our "Week Cal Widget for iOS calendar" app that implements a week view of iOS calendar events in notification center.
Cleaner Premium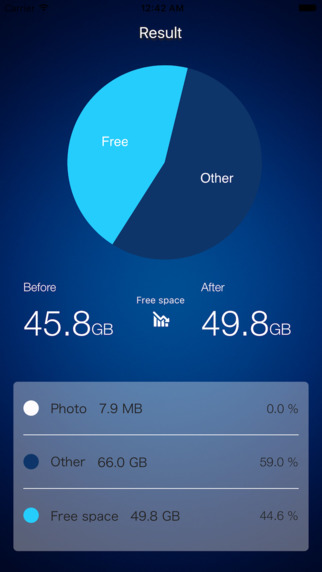 Normally $3.99.
Do you think your device is well organize?
You will surprised how app can upgrade and make it more smooth & faster!!!

Main Features:

√ Find and Clean unexpected data on your device
√ Delete multiple photo
√ One tap clean your photo album
√ Filter and remove
Shake-out-of-focus
Dark photo
Similar photo
Screenshot
Processing photos
One-second video
AcePlayer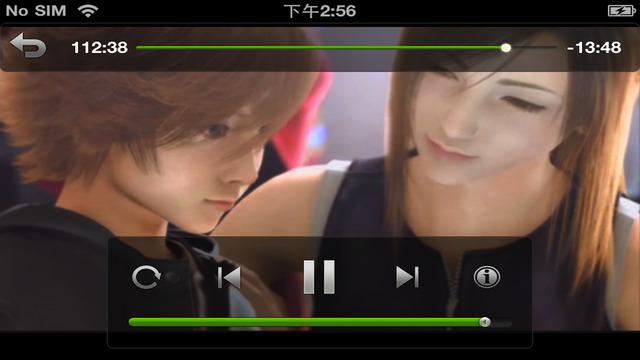 Normally $2.99.
AcePlayer can play almost any file format movies , music, photos and streaming directly on iPhone/iPod/iPad. Just transfer the media files to your ios devices by iTunes File Shareing or over Wi-Fi,then it can be played at once. With built-in FTP/Samba/UPnP client, it is not just a local movie player,it is "Movie/Music Player & Photo Viewer & Streaming Media Player".
Features
1.Support almost any video formats: WMV, AVI, MKV, RMVB, RM, XVID, MP4, 3GP, MPG…
2.Support almost any audio formats: MP3, WMA, RM, ACC, OGG, APE, FLAC,FLV…
3.Support smi, srt, ass, ssa, sub txt subtitle.
4.Use iTunes to sync movies to AcePlayer.
5.Easily Wi-Fi transfer to download media files from PC to your ios devices.
6.Build-in Open Url Client to support HTTP, FTP, MMS, RTSP, SMB, RTP streaming.
7.Build-in UPnP Client to stream media files from most of all UPnP/DLNA media servers.
8.Build-in FTP Client to stream media files from FTP Servers(Note: stream only for PASV mode).
9.Build-in Samba Client to stream media files from Samba Servers.
10.Build-in file manager supported: move files from folder to folder,file delete,file rename,folder creation,folder delete.
11.Multi playlist supported: you can create playlist and and media file to playlist, and every folder is automatically made as a playlist.
12."Open In" feature supported: open video and audio files from Mail email attachments and Safari Web browser.
13. aceplayer://URL scheme.
14.iPad 2 dual core decoding supported.For iPad 2,dual-core of A5 chip could be used to decode at the same time.
15.TV out support.
16.AirPlay supported(Note: only for QuickTime plugin).
17.Buid-in photo viewer to support:jpeg, jpg, png, bmp…
18.It can play music in the background mode, so that build your playlist, you can us it as a music player.
19. You can set password for your folder in the documents, just click the button on the right of the folder.
Health.Er
Normally $3.99.
What is really in your food? "E number" is often used informally as a negative term for artificial food additives. But did you know that many components of natural foods have E numbers?
Not all E numbers are bad for your health e.g. vitamin C (E300) or vitamin B2 (E101).

√ How to figure out what to buy?
√ What is good for our health?
√ What is only pretending to be healthy?

The foods on supermarket shelves have more health information on their labels than ever before and now it is even more confusing …
The Answer is simple – you need Health.Er – the food scanner app!

Health.Er would analyze food label for you and provide information about E numbers found on the label so you can know if particular E numbers are good, bad or neutral for your health!
Time Note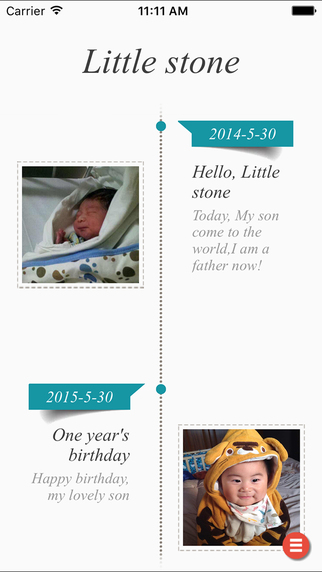 Normally $0.99.
Use time to manage your event ,travel,working,family that any thing can be connected by time.
Each event has a time date, an icon, a event detail and a photo.
Easy to use, there is no calendar grid, all thing will display on a single time line.
All the timeline can be export to the 'photo' and share to anyone you like.
Wordid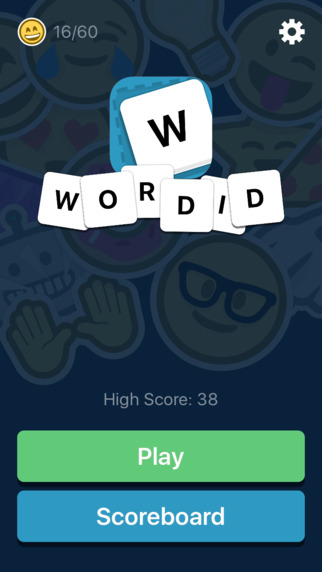 Normally $0.99.
A four-letter word puzzle game that's a whole lot of a fun for any size brain!

• See how many words you can spell in 45 seconds with the random letter tiles
• Earn fun and unique stickers for every correct word you get right
• Every word is worth a different amount of points
• Compete with friends and the world through Game Center
• The more you get right, the more time you get

If you like word solving games like WordBrain, Words With Friends, or Ruzzle, you'll love Wordid.

A new app from Tanner Christensen, developer of top apps like Brainbean, Snaplight, Creative Writing Prompts, Oflow, and more!
Movie Top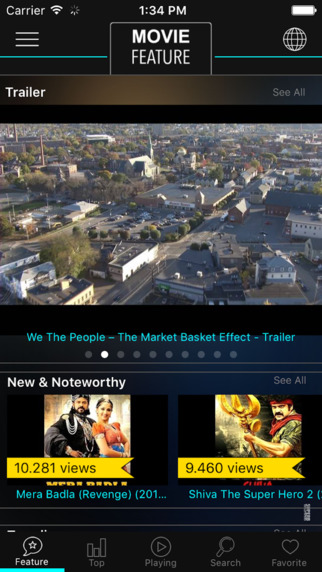 Normally $2.99.
——-Biggest update——-
Trust in me, MovieTop instantly streaming on your device. No subscription required, and works on iPhone, iPod Touch and iPad. MovieTop is a must-have app for movie, help you to enjoy your movies life easily

List of genres : Action, Adventure, Comedy, Crime, Faction, Fantasy, Historical, Horror, Mystery, Romance, …

Features :
– Browse for movies by popularity, worthy, trending and user rating
– Enjoy top view movie and hit playlist of top channels
– View movie posters and photos
– Read movie summaries, comment and cast lists
– View list of genres
– View all film in a genre
– Watch the latest trailers
– View related movie and comments
– Search any movie you want with million movie of Youtube
– Save and edit favorite movies

* TERM OF USE:
– MovieTop is a YouTube player for iPhone/iPad that filters YouTube videos searched by users based on the length (shows only videos longer than 20 minutes). All videos are provided by the public third-party media service YouTube.
– Furthermore, YouTube has more than 6,000 partners, including every major US network broadcaster, movie studio and record label (studio partners include Universal Pictures, Sony Pictures, WarnerBrothers, LionsgateFilm, StarzFilm, The Weinstein Company, and Magnolia Pictures, among others) that offer full length feature films on it.
– YouTube, YouTube logo are trademarks and properties of Google Inc. YouTube logo is used for informational purposes only. This app is not associated or sponsored by GoogleInc.
– The application used the API Service of themoviedb.org

Thank you.
---
Our deals and product reviews are picked by BGR's expert editors and team.

Follow @BGRDeals on Twitter to keep up with the latest and greatest deals we find around the web. Prices subject to change without notice and any coupons mentioned above may be available in limited supply.