If you purchase an independently reviewed product or service through a link on our website, we may receive an affiliate commission. Learn more.
New week, new apps, no dollars. Each and every weekday we share the hottest paid iPhone and iPad apps on sale for free, and we've got a great batch for you to check out on Monday. As always, these sales could end at any time so be sure to look through the list as soon as you can and grab anything that looks intriguing.
These are paid iPhone and iPad apps that have been made available for free for a limited time by their developers. There is no way to tell how long they will be free. These sales could end an hour from now or a week from now — obviously, the only thing we can guarantee is that they were free at the time this post was written. If you click on a link and see a price listed next to an app instead of the word "get," it is no longer free. The sale has ended. If you download the app, you will be charged.
Spy for Instagram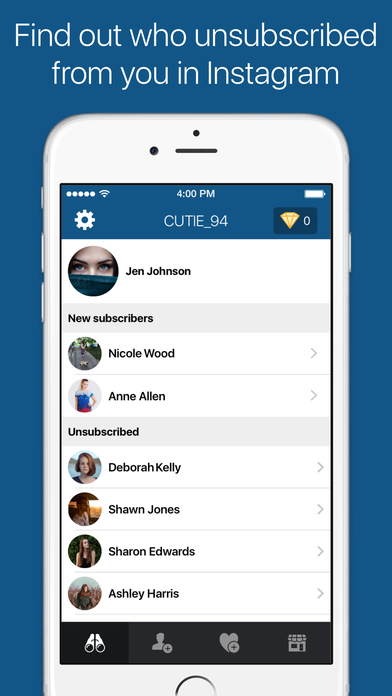 Normally $0.99.
Find out who subscribed and unsubscribed from you in Instagram, get likes and real followers.
SINmoji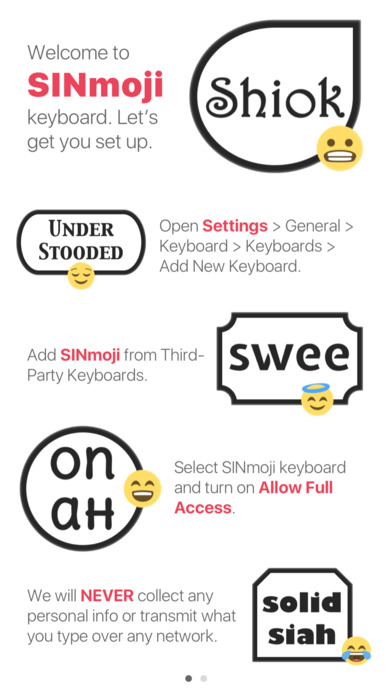 Normally $0.99.
Do Emojis speak? YES, they do! And they speak Singlish!

SINmoji is the ONLY and best, most shiok, Emoji-Singlish transformer keyboard in SG, JB, and some say World! Confirm plus chop can download!

Use SINmoji keyboard in iMessage, WhatsApp, Facebook, WeChat, Line, anything also can!

SINmoji is an iMessage sticker app too!

Follow us on Twitter @SINmoji and let us know what new SINmojis to add!

NOTE: We will NEVER collect any personal information nor transmit what you type over any network. Turning on "Allow Full Access" is simply an iOS requirement for third party keyboards.

# Emoji provided free by EmojiOne.
iOverwrite
Normally $0.99.
iOverwrite simply writes a large number of random-data files into the flash memory of your iPhone, iPad or iPod Touch, which overwrites any recently deleted data. This way, if your iOS device comes into the possession of someone who can perform an un-deletion of files (like a hacker or a government), your privacy is that much safer than if you had only erased your data.

NOTE: If iOverwrite is unable to overwrite 100% of the free space on your iPhone's flash drive, this may indicate defective TLC flash.
Legendary Wars
Normally $0.99.
Checkout Stellar Wars! The futuristic successor to the legendary Wars series!

Welcome to Legendary Wars. Take command of your heroes. Build up massive armies to destroy the undead forces of the Netherworld! It's time to fight back!

*Runner-up Winner: Best App Ever Award for top Strategy Game of 2011.
*Winner of top Game app for MacWorld's Top 25 Apps of all time!

PRESS QUOTES:
***************
"There's an amazing amount of gameplay packed into this iPhone game. Liv Games may have finally toppled Plants Vs. Zombies as my go-to form of mobile entertainment".
-Kotaku

"There's so much variety and so many things to work towards that I've been having an absolutely fantastic time playing through it".
-Touch Arcade

"Legendary Wars is a must have title. 4/4"
-Slide to Play

"It delivers a unique and enjoyable gaming experience that few other games match." 9/10
-MacWorld

"Legendary Wars is an absolutely gigantic castle/lane defense title, with deep RPG elements. The quest is huge and varied, so fans of light strategy should grab Liv Games' modern classic."
-IGN

****************
Legendary Wars 2.0 Features:

-Huge world to Explore
Campaign mode features 6 lands and over 70 levels each with unique gameplay and secret unlockable modes.

-Unique Gameplay: Action-RTS-RPG
Take direct control of any hero on the battlefield and unleash their special attacks! Command huge armies and destroy the monster horde. Features a variety of gameplay styles including; castle defense, castle siege, ambush, side-scrolling, free build, and Hero control.

-Gorgeous Retina graphics and animation
8 beautifully detailed environment with eye-popping parallax scrolling, and a whole cast of charming characters in a visually stunning experience.

-ZOMG Monsters!
Battle Skullys, Zombies, Wolfys, Vamps, Trolls, Gargoyles and Dragons designed with AI to hunt you down. Each monster is also equipped with their own unique special attacks that will keep you challenged until the last epic battle.

-New gear and attacks
Upgrade your heroes through the game to unlock powerful new attacks and 5 Tiers of Legendary Armor per character.

-Epic Soundtrack
Beautiful orchestrated soundtrack written exclusively for Legendary Wars. This is what games need to sound like.

& the fun is not over yet!
Unlock more than 15 modes including Arena and Action Challenges in multiple difficulties that will allow you to put your upgraded heroes and skil to the test.

Legendary Wars contains optional In App Purchases. It was designed to play without IAPs. To disable IAPs, turn them off in settings – restrictions on your device.

Min Requirements: iphone 3GS, ipod touch 3
Favourite Contacts Launcher Lite
Normally $0.99.
With Favorite Contacts Launcher, call like a Boss. !!

Swipe right from the lock screen, and tap to call. So, easy it is!!!

Call and text your favorite contacts directly from the Widgets screen! also called as Today extension.

This Widget support calling, message, WhatsApp, Telegram, email, FaceTime, FaceTime audio, Skype and Facebook messenger also.

This is an app with a powerful widget that will dramatically improve everyday use of your iPhone.

While currently contacting your friends can be an annoyingly long process because you must open apps and search through contact after contact.
But with Favorites Contacts Launcher just swipe right from the lock screen, home screen, or pull down the widgets screen from within any app and get immediate access to your favorites.

Features:
● Call & Text from the Notification Centre
● Group contacts as family, friends, work and etc.(Pro Feature)
● Add unlimited contacts to different groups available(Pro Feature)
● Call & Message, WhatsApp, Telegram, Email, FaceTime, FaceTime Audio, Skype & FB messenger
● Works on iPhone 5 / 5s, 6 / 6s/ 6s+, 7 / 7+ with IOS 8 and above.
Download Favourite Contacts Launcher Lite
BassMusic
Normally $4.99.
BassMusic is the ULTIMATE, free music streaming app with high fidelity sound quality and crystal clear video streaming.

App Features:
– Search millions of free tracks from Youtube
– Stream audio & video
– Create unlimited playlists
– Easily add tracks and/or albums with just a click
– Background play at all times
– Share your favorite content to Facebook
– Track streamed data (in megabytes) to avoid data overages
– Includes shuffle, repeat, and lock screen controls

Try it out and see for yourself! It's so easy.

Discover exclusive music, audiobooks, lectures, comedy, podcasts, albums, and more that make for a simply superior experience for Youtube & Soundcloud. We'll even show you the size of the audio in case you're low on data. Unlimited access to over 40 million audio tracks from Youtube. Build & organize your personal music and/or audio collection simply by adding albums, artists, and tracks to separate playlists.
Active Voice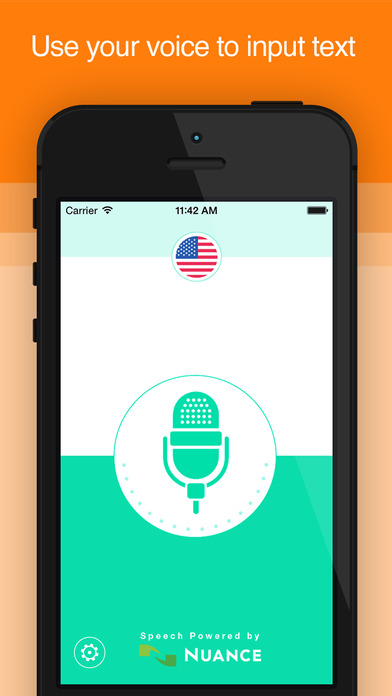 Normally $3.99.
* * Join over a Million people around the globe using Active Voice on a daily basis!! Download it now! * *

Active Voice is the power of your voice in the palm of your hands!

– Use your voice to send messages and emails. No more tedious typing. Just speak and it's done.
– Translate your text into 32 foreign languages.
– Copy your text with one tap.
– Correct your text using voice dictation or typing.
– Voice recognition support for 34 languages and accents.
– Full support for American and British English.

:: :: SUPPORTED LANGUAGES :: ::

:: Speech recognition support

العربية الفصحى, English (UK, US, Australia), Español(España, EE.UU., México), Bahasa indonesia, Bahasa melayu, čeština, Dansk, Deutsch, français (France, Canada), italiano, Magyar, Nederlands, Norsk, Polski, Português, Português brasileiro, Pyccĸий, Română, Slovenčina, suomi, Svenska, Tϋrkçe, Ελληνικά, 한국어, 中文(中国,臺灣), 廣東話, 日本語.

:: Translation support

– Afrikaans
– Albanian
– Arabic
– Belarusian
– Bulgarian
– Catalan}
– Chinese
– Chinese (traditional)
– Croatian
– Czech
– Danish
– Dutch
– English
– Estonian
– Filipino
– Finnish
– French
– German
– Greek
– Hindi
– Hungarian
– Icelandic
– Indonesian
– Irish
– Italian
– Japanese
– Korean
– Latvian
– Lithuanian
– Macedonian
– Malay
– Maltese
– Norwegian
– Polish
– Portuguese
– Romanian
– Russian
– Slovak
– Slovenian
– Spanish
– Swahili
– Swedish
– Thai
– Turkish
– Ukrainian
– Vietnamese
– Welsh
– Armenian
– Azerbaijani
– Basque
– Georgian
– Gujarati
– Haitian Creole
– Kannada
– Latin
– Tamil
– Telugu
– Urdu

If you are too busy to type on your iPhone, then Active Voice IS DEFINITELY FOR YOU.

So, in a nutshell, you can do the following:

– Convert your voice into text.
– Send your text as an SMS message or email.

:: :: Technology:: ::

Active Voice is powered by cutting-edge technology in speech recognition that requires a Wifi or 3G Internet connection.

– Tired of typing your messages and emails?

THEN WHAT ARE YOU WAITING FOR? GET YOUR COPY OF ACTIVE VOICE NOW.
Jupiter Journals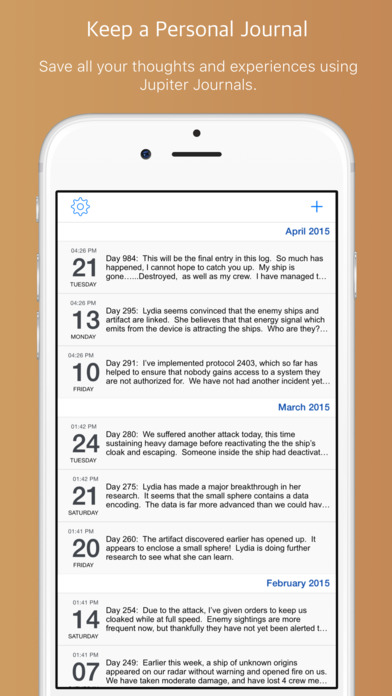 Normally $4.99.
If you are looking for a powerful yet simple solution to keeping a personal diary, Jupiter Journals is for you! The app provides a clean and elegant way to let you jot down personal thoughts or take notes without complication or bloat. We've kept Jupiter Journals fast and minimal while focusing on the following features:
OFFLINE REAL-TIME DATA SYNC
Everything you type into Jupiter Journals is saved to the cloud and syncs seamlessly to all your iOS devices in the background. The app works independently of a network connection, and all your data is available for offline editing and viewing.

BEAUTIFUL INTERFACE
Jupiter Journals is clean and beautiful. We designed it to be minimal. Careful thought has gone into each feature added to the app. Emphasis is placed on your content instead of the interface, bringing your words to front and center stage.
RICH TEXT STYLING
The App uses Markdown to provide rich text and styling options. Robust exporting makes it easy to share your work as a text, markdown, or html file.
MULTIPLE JOURNALS
Organize your entries and provide multiple contexts for your life. In Jupiter Journals, you can create multiple notebooks, making the app ideal for note-taking too!
EASY TO USE
It won't take you long to know how to use Jupiter Journals. Everything in the app is designed for fast learning. You'll be a pro in no time.

Give Jupiter Journals a try. We think you'll love it!
CheckOS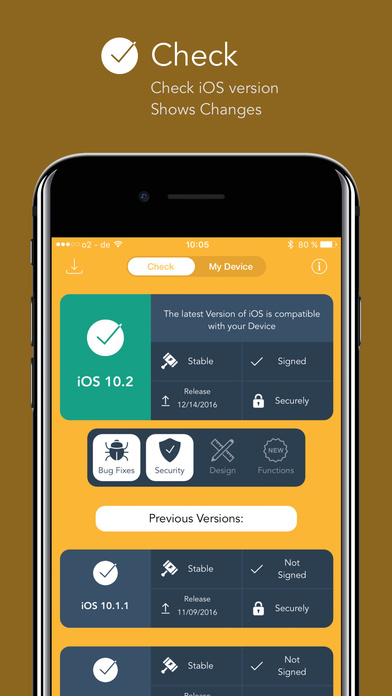 Normally $0.99.
CheckOS – Check Your iOS Compatibility

What is the first question that arises when a new update from Apple is released?
Is my device compatible?

But with the CheckOS App you have the possibility to easy find it out!
Open the app, press the "Check" button and then you can see the answer.

But, thats not the only thing you can do with CheckOS
Also If you want to buy a new iphone. And do not know about their specifications. All you have to do is open the check os app and press the "Devices list" button. There are all hardware components and their properties of iPhone´s, iPad´s and iPods´s listed. Look for the device which is the best for you and then decide to buy it.

And more!:
+ Check Your Device For Beta iOS Versions
+ See Hardware Information (Processor, RAM, Graphics and
more…)
+ Check For iOS Updates
+ Get Update Notification
Personal Keyboard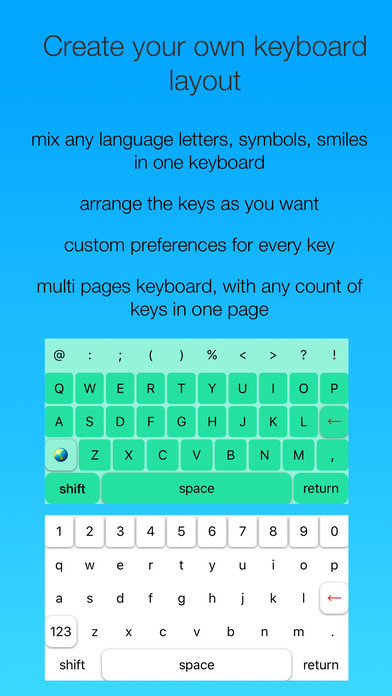 Normally $0.99.
With Personal Keyboard you can create your own keyboard layout and personalise it. Imagine the best keyboard for you and do it yourself.

Features:
– mix any language letters, symbols, smiles in one keyboard
– arrange the keys as you want
– custom size for any key
– keyboard can have any count of keys
– keyboard can have any count of pages with keys
– setup for every key (font size, background and font color etc.)
– custom shift function, for every button you can setup with shift analog
– create keys with custom label
– templates have a text format and you can easily share it

Many other improvements in next versions.
Nanotech Notes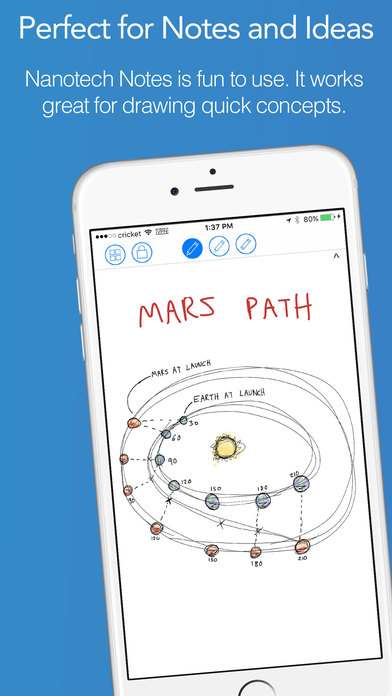 Normally $2.99.
Nanotech Notes is a simple but effective way to take notes and sketch out quick ideas and concepts. The app is super easy to use, but really powerful too! We've kept the app lightweight and fast, but don't let that fool you. Your notes are seamlessly synced to all your devices, and are available for offline viewing and editing. The drawing engine works in real time, which means that every stroke you make appears on all your connected devices instantly. Trust us, it's awesome :). So next time you have a stroke of genius or a concept that you need to sketch out, give Nanotech Notes a try!
---
Our deals and product reviews are picked by BGR's expert editors and team.

Follow @BGRDeals on Twitter to keep up with the latest and greatest deals we find around the web. Prices subject to change without notice and any coupons mentioned above may be available in limited supply.