March has arrived, and with it comes a fresh batch of paid iPhone and iPad apps on sale for free. We dug through hundreds of apps on Thursday morning and weeded out the junk to come away with eight solid offerings today. They're only free for a limited time though, so download them as soon as you can. And be sure to check out the last app on the list today — it's so cool!
This post covers paid iPhone and iPad apps that have been made available for free for a limited time by their developers. BGR is not affiliated with any developers. There is no way to tell how long they will be free. These sales could end an hour from now or a week from now — obviously, the only thing we can guarantee is that they were free at the time this post was written. If you click on a link and see a price listed next to an app instead of the word "get," it is no longer free. The sale has ended. If you download the app anyway, you will be charged by Apple. Subscribe to our feed to be notified as soon as these posts are published, and you'll avoid missing the sales we cover.
DataRocket Data Usage Monitor
Normally $1.99.
Fast Internet to the end of the month!

DataRocket keeps tabs on your cellular data usage. The widget tells you at-a-glance, how close you are to exceeding your cap.

DataRocket notifies you in 10% steps about the remaining high-speed data volume.

The DataRocket widget informs quickly and clearly about data usage in the current billing period.
The dot on the progress bar changes its color from green (= safe), yellow (= attention) to red (= danger!).

The dot provides additional information about the billing period and thus helps you to keep an even better eye on data consumption: If the dot is to the right of the progress bar, your data consumption is safe. However, if the point is to the left of the progress bar, you should reduce your data consumption in order not to be throttled before the end of the billing period or to have to buy expensive additional data.

The DataRocket Wi-Fi widget displays the received and sent data volume. A tap on the "More" button opens the detailed view in which the local and public IP address can be viewed. DataRocket also displays the MAC address and the name of the wireless access point manufacturer.
Download DataRocket Data Usage Monitor
Photo Eraser
Normally $1.99.
Photo Eraser magically remove unwanted objects from photos for iPhone and instantly fix your photos. Powered by the latest revolutionary photo InPaint algorithm, Photo Eraser performs the best among all other iPhone erasers that ruin your photos, including popular professional photo processing softwares. A variety of experiments shows the intelligent Photo Eraser will give you better and more natural, amazing results than any similar tools.

Photo Eraser quickly remove unwanted objects from photos for iPhone, including logo, text, data stamp, watermark, acnes, people… without any specialist knowledge and instantly fix the photos automatically as if they were never there. InPaint, improve and repair your photos. It targets to be a simple yet effective photo healing app for all iPhone users. Get the magical photos done in seconds-to-minutes instead of minutes-to-hours. People all over the world use Photo Eraser for iPhone every day to beautify their photos. Free download Eraser for iPhone today to be more creativity!

Easy to get use & started. You only need mark unwanted area by red color, Photo Eraser for iPhone will make your photo much better in a minute.

Photo Eraser for iPhone features highlights:
√ Remove watermarks, date stamps and much more unwanted objects from photos for iPhone.
√ Delete unwanted people from photo for iPhone.
√ Erase text, signatures and other undated objects from photos for iPhone.
√ Make skin imperfections vanish for iPhone.
√ Completely non-technical.
√ Support all iPhone device: iPhone 6s+, iPhone 6s, iPhone 6+, iPhone6, iPhone 5s, iPhone5c, iPhones 5, iPhones 4s, iPhone4, iPhone 3gs…

• Reviews by our users:
– Works pretty well! by rfgf1
It does a fairly thorough job of removing things from the backgrounds of pictures, or objects that are not in the main focus of the original. Using the lasso and only straight lines and drawing a box around the object to be removed, is where I have seen my best results.
– Amazing by Twon from VA
Works great! I'm using a iPhone 6, IOS 8
LifeOn
Normally $0.99.
Calendar & Reminder at a glance.
Widget Support.

We have what you should be much promise in a day.
LifeOn is easy to see at a glance the daily schedule.

FEATURES
– Menu
– day view
– week view
– month view
– year view
– to do view
– setup
– Represented in the circle which it is easy to see at a glance the schedule of the day.
– Support 5 themes
– synchronization of calendar iOS calendar.
– synchronization of reminder iOS calendar.
– Week numbers to provide information.
– Support for calendar format by country.
– Support Lunar Calendar.

HOW TO USE
– Provide Gesture function
1) Left swipe : Go to next day & reminder action
2) Right swipe : Go to previous day & reminder action
3) Tap : Show detail information & move date & move menu
– Create Events & Reminders
Translator Pro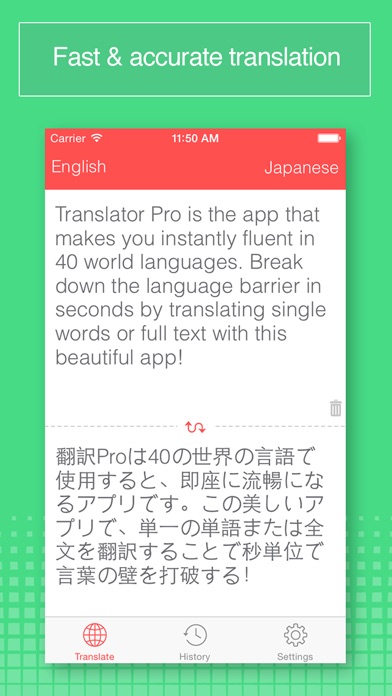 Normally $9.99.
The time is now for a complete, easy to use and elegant app that allows you to speak over 40 languages with one simple tap.
Using state of the art technologies such as machine translation and text to speech, Translator Pro is the ultimate tool that lets you speak and understand the world's major languages and many more.

:: :: KEY FEATURES :: ::

* Translate any text between 40 languages
* Share your text via email or on your social networks
* Offline text-to-speech
* Browse through your translation history offline
* Optimized for all devices including iPhone 7 and 7 Plus

Our app supports the following languages:

* Afrikaans
* Albanian
* Arabic
* Basque
* Belarusian
* Bulgarian
* Catalan
* Chinese
* Chinese (traditional)
* Croatian
* Czech
* Danish
* Dutch
* English
* Estonian
* Filipino
* Finnish
* French
* German
* Greek
* Hindi
* Hungarian
* Indonesian
* Irish
* Italian
* Japanese
* Korean
* Malay
* Norwegian
* Polish
* Portuguese
* Romanian
* Russian
* Slovak
* Spanish
* Swedish
* Thai
* Turkish
* Ukrainian
* Vietnamese

This app requires an internet connection.

Use our app to communicate in a multitude of languages or as a learning tool to help you acquire that elusive foreign language you've always wanted to master.Download now!
Stage Pro
Normally $1.99.
Stage™ Pro brings your ideas to life – anytime, anywhere.

Create, collaborate, and demonstrate with Stage Pro. Combine the convenience of your camera with the power of an interactive whiteboard to unleash these experiences:

•Freehand sketch over live video or images – Create Madden-style demo videos
•Get creative – Insert pictures, shapes, text and labels
•Demo everything brilliantly – Picture-in-picture features
•Record videos or screen capture images – Save directly to your device photo library
•Dynamically present in real-time – Wirelessly using Airplay, or via a wired projector connection

Make your demos and lessons fully interactive, collaborative, and engaging with Stage Pro.

HEAD OF THE CLASS
•Record brilliant demo videos with picture-in-picture features
•Annotate, mark-up and save existing photos, images and documents
•Easily switch backgrounds from live front/rear camera feed, whiteboard/blackboard canvas, any picture from your photo library, or royalty-free academic images
•Import PDFs from Dropbox, Google Drive, or "Open in…" iOS feature
•Lock/Unlock camera autofocus to produce perfect, blur-free tutorials
•Dynamically present in real-time, wirelessly using Airplay or via a wired projector connection
•Save everything directly to your iPhone or iPad photo library for anywhere, anytime access
•Simple, accessible, and effective – No app login or internet connection required

ALL INCLUSIVE
Advanced features are included and unlocked in Stage Pro!

Video Recording
Easily capture and save lessons using the Stage App. Record audio and video, Pause, Resume, and Save. Video files are automatically saved to your camera roll for simple sharing via email or uploading to YouTube or other collaborative sites of your choice. Import Stage recordings into iMovie from your photo library.

Multiple Canvases
Create multi-page presentations and toggle between canvases with the Stage Multiple Canvas Feature. Add, delete, and insert new canvas pages with ease for a presentation-friendly format.

Academic Backgrounds Bundle
Royalty-free backgrounds include graph paper, Graph XY axes, Music Staff, Ruled, World Map, USA States, European Countries, African Countries, Asian Countries, Australia, North America, and South America.

Shapes
Geometric shapes include circle, square, triangle, and star. Edit the color, size, and rotation of these objects in your Stage creations.

Multiple Pictures
Add multiple pictures from your photo library to your Stage creations. Reposition, resize, and rotate your images with ease.

PDF
Import PDF pages into Stage using "Open in Stage," Dropbox, or Google Drive.

EXTRA CREDIT
Collaborative: Sharing ideas has never been easier. Stage's live video and interactive tools let you showcase real-time problem solving, demos, and experimentation. Paired with Airplay, Stage makes wireless sharing quick and easy. With the added flexibility to move around the room, educators can truly engage and involve students.

Portable: Bring your ideas to life anytime, anywhere with Stage. Stage does not require a login or connection to the internet, so it's ready to go wherever and whenever you are.

Easy-to-use: Unlike interactive whiteboards, Stage requires no additional training. Users familiar with touchscreens will be able to use the app instantly and efficiently.

Cost-efficient: More economical than secondary technology, such as interactive whiteboards and document cameras, Stage maintains the functionality of that same technology without the price tag and cost of integration.

Meaningful: Purposeful integration of mobile devices in the classroom creates opportunity for effective and meaningful learning for students at every level.
Currency Converter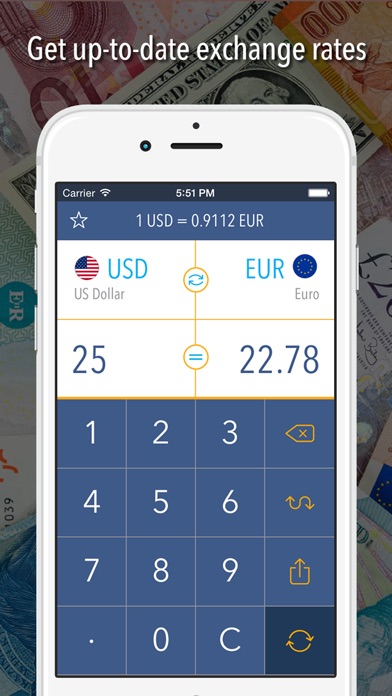 Normally $9.99.
Currency Converter is a reliable and beautifully designed app that will help you figure out how much your money is worth around the world. It supports most of the world currencies so all you have to do is choose your base and quote currencies, enter the amount you want to convert and voila!

Features:
– Find currencies by name, code or country. No need to scroll.
– Convert as you type.
– Automatic and manual exchange rate updates.
– Each update is stored so you can use the app offline.
– Swap button to switch base and quote currencies.
– Share your conversions through your email or social media.

Download this beautiful app and you'll be able to check the most accurate rates available. GET IT NOW.
Just Talk
Normally $9.99.
Just Talk is a simple, yet powerful voice to text app that allows you to convert your speech into text in a matter of seconds.

:: :: KEY FEATURES:: ::

– Translate your speech into more than 40 languages.
– Send emails, texts and WhatsApp messages directly from the app.
– Tweet.
– Copy your text to use in other apps.
– Beautiful and minimalistic design.

:: :: SUPPORTED LANGUAGES :: ::

– Arabic
– Czech
– Danish
– English (UK)
– English (US)
– English (Australia)
– Chinese
– Chinese (traditional)
– Chinese (Hong Kong)
– Japanese
– Korean
– French (France)
– French (Canada)
– Dutch (Netherlands)
– Finnish
– German
– Greek
– Hungarian
– Indonesian
– Italian
– Malay
– Norwegian
– Polish
– Romanian
– Russian
– Portuguese (Brazil)
– Portuguese (Portugal)
– Spanish (Spain)
– Spanish (Mexico)
– Catalan
– Swedish
– Thai
– Turkish
– Vietnamese

Just Talk uses very advanced speech recognition technology that requires an internet connection.

Just Talk is the app you've been waiting for, and it's finally here!
PowerRunner
Normally $0.99.
Select music from your iTunes library, set a targeted pace to be your goal, and hit the start button to start running! It's that simple!

Once you start running your pace will control your music, you will know if you are running at your targeted pace if your music is playing. If your music is paused then you are running slower than your targeted pace and in order to get the music playing again you will have to run faster to reach your goal of running at the pace you selected before you began the run. This way you will always know if you are running on pace if your music is playing. :)

TL;DR – Run faster than your goal and you get to listen to your music, run slower than your goal and your music will pause until you run faster than your goal.

Note: Continued use of GPS running in the background can dramatically decrease battery life.