If you purchase an independently reviewed product or service through a link on our website, we may receive an affiliate commission. Learn more.
We've got a fresh roundup for you on Tuesday covering all the best paid iPhone and iPad apps that are free to download for a limited time. Today's list includes eight different apps, and we'll remind you that each of these sales could end at any moment. It's up to the developers, not us, so grab these apps for free while you still can.
This post covers paid iPhone and iPad apps that have been made available for free for a limited time by their developers. BGR is not affiliated with any developers. There is no way to tell how long they will be free. These sales could end an hour from now or a week from now — obviously, the only thing we can guarantee is that they were free at the time this post was written. If you click on a link and see a price listed next to an app instead of the word "get," it is no longer free. The sale has ended. If you download the app anyway, you will be charged by Apple. Subscribe to our feed to be notified as soon as these posts are published, and you'll avoid missing the sales we cover.
Check My Device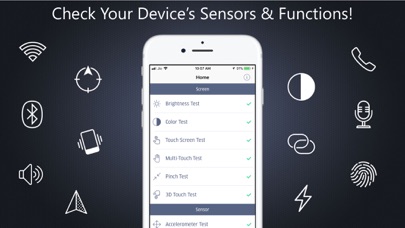 Normally $0.99.
# Recommended for users buying used iPhone / iPad devices from friends or strangers!

Check your device with functions and sensor tests to ensure that device is working properly.
With this app perform tests on your iPhone / iPad devices.

List of Tests / Checks :

Screen :

> Brightness Test
> Color Test
> Touch Screen Test
> Multi – Touch Test
> Pinch Test
> 3D Touch Test

Sensor :

> Accelerometer Test
> Shake Test
> Compass Test
> Touch ID Test
> Proximity Test

Parts :

> GPS Test
> Flashlight Test
> Vibrate Test

Multimedia Test

> Sound Test
> Microphone Test
> Camera Test
> Video Test

Connectivity Test

> Wi-Fi Test
> Bluetooth Test
> Hotspot Test
> Phone Call Test

Other

> Warranty Check
> Activation Lock Check
> Water Damage Check
> iTunes Sync Check
> Button Check
> Cosmetic Damage Check

Summary

> Report – ( Generate PDF report and share via Whatsapp / Messenger / Mail Client Apps )
Crypto Pro: Bitcoin Ticker
Normally $4.99.
Cryptocurrency ticker, news, alerts and portfolio with support for all traded (1000+) cryptocurrencies and tokens.

TODAY WIDGET:
– displays 2-10 favorite cryptocurrencies
– updates every time you view the widget
– can also display portfolio overview

APPLE WATCH:
– displays 4-20 favorite cryptocurrencies
– customizable complications for every watch face
– complications update every 20-30 minutes
– price history graphs for last 24 hours
– currency conversion calculator
– QR code requests

IPHONE & IPAD APP:
– dark and light mode
– customizable price alerts
– news section for every coin
– currency conversion calculator
– FaceID, TouchID or passcode lock
– portfolio with gain/loss calculation
– customizable list of favorite coins
– compare prices across exchanges
– price & volume history graphs
– resizable font size (dynamic type)
– support for Peek & Pop and 3D Touch
– customizable app icons (only on iOS 10.3+)
– support for horizontal mode on iPhone Plus
– rich notifications (3D Touch to show graph)

Supported exchanges:
Coinbase, GDAX, Kraken, Poloniex, Bitfinex, Quoine, WEX, OKCoin, Bitstamp, Qryptos, Bithumb, Bitsquare, BitFlyer, CEX.IO, Huobi, BTC China, Gemini, Bittrex, Binance, HitBTC, QuadrigaCX, BTC Markets, Mercado Bitcoin, EtherDelta, KuCoin, CoinSpot, Korbit, Liqui
– new exchanges are added on demand

Supported currencies:
– all fiat currencies (USD, EUR, GBP…)
– metals (gold, silver, platinum, palladium)
– all traded crypto currencies and tokens
– new are added as soon as they appear on exchanges
Download Crypto Pro: Bitcoin Ticker
Spiko for Whatsapp
Normally $1.99.
Have you ever received voice messages in Whatsapp and wasn't able to listen at that time ?

With this app you can convert your voice messages to text.

1. Select a voice message in whatsapp app.
2. Tap on the forward button.
3. Choose "Spiko for Whatsapp".

That's it – your voice message will show up as text !

Currently supported languages:
Arabic, Azerbaijani, Bulgarian, Bengali, Bosnian, Catalan, Czech, Danish, German, Greek, English, Spanish, Estonian, Persian, Finnish, French, Hebrew, Hindi, Croatian, Hungarian, Indonesian, Icelandic, Italian, Japanese, Georgian, Korean, Latin, Lithuanian, Latvian, Macedonian, Mongolian, Malay, Burmese, Dutch, Norwegian, Polish, Portuguese, Romanian, Russian, Kinyarwanda, Slovak, Slovenian, Somali, Albanian, Serbian, Swedish, Tagalog, Turkish, Ukrainian, Uzbek, Vietnamese, Chinese.
Xmart Calculator Pro
Normally $6.99.
Xmart Calculator Pro is an intelligent salary/financial calculator and accounting/audit checker capable of solving complex math equations based on text expression, and saving information in the tracker for reference.

Just enter your equation and let the scientific calculator solve. Then, save your information and share with others, tracking every step of the way. It's the perfect way to store tips, salary, tax info, budget and more.

Download the pro calculator and finance manager that makes budget tracking easy!

Xmart Calculator Pro Features:
1. Advanced equation solver:
Solving problems and equations is easy with Xmart Calculator. Just tap to enter your information, and let Xmart instantly solve. Xmart can tackle advanced mathematical equations, accounting formulas and other complex math with ease.

2. Calculate financial information, budget and more on the fly:
No expense is too much for Xmart. Easily create a budget and track financial statistics using custom-entered mathematical formulas.

3. Trace your information in a step-by-step planner:
Easily track financial, accounting and expense information, and use your saved records to plan out your future.

4. Save and name your results:
Save the answers to your equations and input custom names to track them in the app. This makes it easy to track rent, tax information, accounting needs, and more!

5. Share your results:
Send your saved answers through Email, Facebook and Twitter, plus SMS. This is extra helpful if you need to share rent prices, split a budget or just repay friends for a meal.

6. Search the manager to view your equation history:
Bring up any past result from your equation history using our simple search function.

7. Utilize scientific functions:
All of the major scientific functions are included in Xmart. Perform calculus, curves and more from your phone.

8. Perform multi-functional calculation:
Use multiple functions to perform complex math problems.

9. HD layout:
Crisp, clean look that makes it easy for you to focus on the calcutions.

10. Supper fast mortgage calculator
Just swipe with your fingers and you will get the monthly repayment or max loan on the fly.

11. Custom colours and font sizes
Xmart Calculator allows you to truly design your own calculator. You can use any colours for buttons like number, operator; as well as colours for background, text and border. If the font size doesn't fit your eyes, you can make it smaller or larger.

12. Support Apple Watch & iMessage
It is very easy to use this scientific calculation, equation solver and salary checker functions within your wist or while messaging.

Xmart Calculator combines the most powerful free financial calculator with finance/salary tracking/checking, budget saving and accounting tools, all in one app!

Download Xmart Calculator and simplify your financial life today!
English Book Offline
Normally $1.99.
English Free Books Offline is the best accent book for you, you have a massive e-book collection of the best English-language writers within reach! In the list authors, you will be agreeably surprised to find not only the famous names like Charles Dickens, Arthur Conan Doyle, Jane Austen, Lewis Carroll, Mark Twain, many others.
You can use app for learning English with almost famous novel
Main Feature:
All book is offline
All book is list as a grid with image, title, chapter, and description.
You can bookmark reading position for reading later.

Download now for your passion with the book.
Design Thinking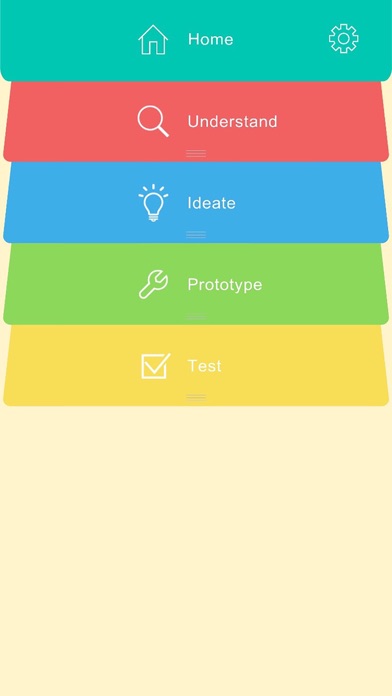 Normally $5.99.
The design thinking cards are one of the designer's hand card series. The technological processes and development procedures of design thinking are divided into four stages in total, including: understanding (understanding user demands), ideation(developing creative concepts), prototyping(designing concept prototypes), and testing (assessing user experience).

While the designer carries out the design working, brainstorming plays a very important role. The designer's method card can guide the designer's thinking process and remind the designer of relevant design methods, as well as being conducive to inspiring the designer's originality and good thinking in brainstorming meetings.

Dear designers, We are very happy to inform you that this version is support to multiple languages include English, Japanese, Korean, & Chinese. We hope this card deck could help you doing a better planning and design works. Try it now!
Stickerz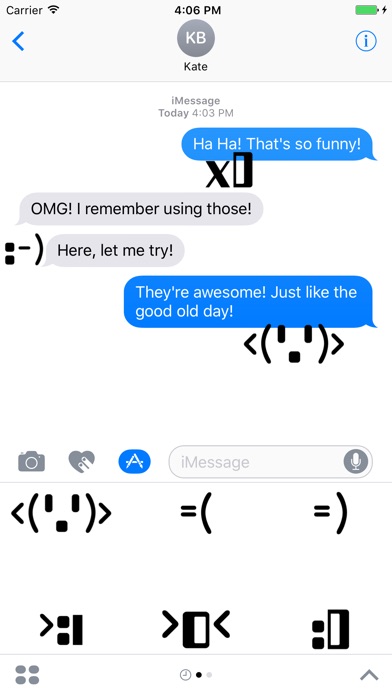 Normally $0.99.
Remember the days when we used to improvise with our emoticons?

Well they're back!

Download this sticker pack at an introductory price and enjoy all those classic emoticons you used to use and love!

Regular updates will bring more and more stickers!
Pixel Art Pro
Normally $1.99.
Design your game art on the move with Pixel Art Pro.

If you are a game artist or just want to create some cool animations to share with your friends – this is the app for you.

With the following features you may find you don't even want to use your desktop art package to create your game art – after all it is easier to draw on a touch screen than it is with a mouse!

Canvas:

– Choose the size of your pixel canvas up to 256 pixel square – (Sizes do not have to be square, for example you could have a character which is 96 pixels high and 64 pixels wide).

– Hide/Show grid lines

Zoom/Pan:

– Pinch to zoom
– Drag with TWO fingers to Pan

Palette:

– Choose from a large colour palette or add your own custom colour with the colour picker. Your custom palette will be stored along with your project

Drawing:

– Freehand (pixel plotting)
– Draw Lines
– Draw Circles
– Flood fill
– Dropper
– Eraser

Editing:

– Cut or copy regions
– Rotate 90% clockwise or anticlockwise
– Flip horizontally or vertically
– Undo/redo on a per layer basis

Frames/Layers:

– Create, move, delete or copy Frames.
– Create, move, delete layers – (long press to rename).
– Hide/Show layers
– Lock/Unlock layers
– Choose your own background colour for preview.
– Playback animations
– Adjust frame rate

Import/Export:

– Import existing tile maps via Photos extension.
– Export as a tile map for your game or as an animated gif.
---
Our deals and product reviews are picked by BGR's expert editors and team.

Follow @BGRDeals on Twitter to keep up with the latest and greatest deals we find around the web. Prices subject to change without notice and any coupons mentioned above may be available in limited supply.