If you purchase an independently reviewed product or service through a link on our website, we may receive an affiliate commission. Learn more.
Music, finance, photography, email, ring tones — you name it, we've got it to kick off another week of paid apps gone free. As always, these apps will only be free for a limited time, so treat yourself right this Monday, take a few minutes off work and kick back with some free apps during your next break.
This post covers paid iPhone and iPad apps that have been made available for free for a limited time by their developers. BGR is not affiliated with any developers. There is no way to tell how long they will be free. These sales could end an hour from now or a week from now — obviously, the only thing we can guarantee is that they were free at the time this post was written. If you click on a link and see a price listed next to an app instead of the word "get," it is no longer free. The sale has ended. If you download the app anyway, you will be charged by Apple. Subscribe to our feed to be notified as soon as these posts are published, and you'll avoid missing the sales we cover.
Blur Bokeh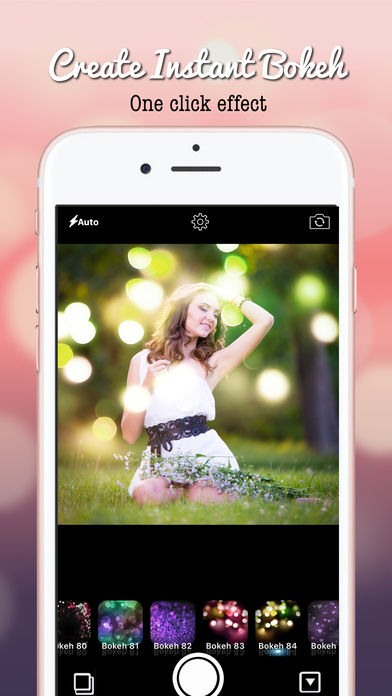 Normally $2.99.
Create nice social media profile picture with the app.
Show to your friend to amaze them.
Print and frame as unique gift ideas.
Send it to your loved one.
User friendly and easy to use!

Create your own Blur Bokeh photos without DSLR camera. You can have bokeh photo instantly with this app. Transforms your photo into various gorgeous effects by adding bokeh to your photo! All beautiful effects are designed together by professional photographers and real artists to provide you the most amazing effect to your photo.

Key Features :
1. Instant effects.
2. Erase unwanted bokeh on your face.
3. Live camera effects.
4. Share to INSTAGRAM / FACEBOOK / TWITTER / WEIBO / LINE / WECHAT.
5. Save to photo album.

Contact us at sales@ninecurves.com for any feedback or idea to improve the app.

Some information about Bokeh:
Bokeh is originally pronounced in Japanese for blur effect produced in out of focus image by a lens. Different shapes of bokeh can be produced from lens aberrations and aperture shape. Bokeh effects can show depth of field of a photo.
---
Charm Lite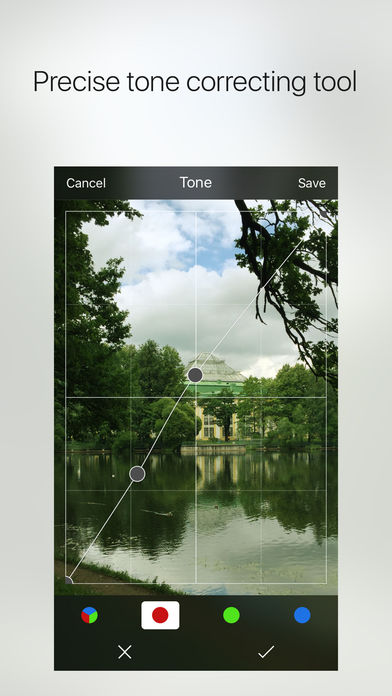 Normally $0.99.
Aren't you satisfied with filters provided by the other apps? Create your own with tools you'll find in Charm!

Tools:
– Tone curve editor
– Brightness
– Contrast
– Saturation
– Exposure
– Vignette

Features:
– A bunch of predefined filters
– Undo & redo in filter creating tool
– Favorite filters list
– Preserves photos metadata
---
Coyn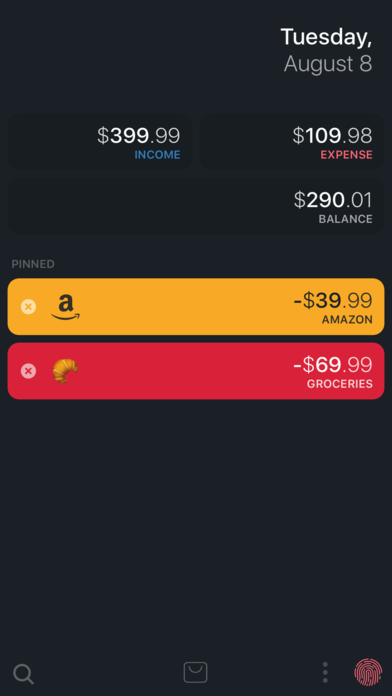 Normally $1.99.
Coyn — Simple, Secure, and Stylish way to manage your cash balance. Introducing the new feature: Coyn Share.
• Manage your money like it's no one else's business.
• A brand new experience to manage your daily expenses.
• Be the only one who tracks your cash expenditures and earnings.
• Traveling a lot? No problem! use Coyn to track all your cash expenditures and focus on your adventures!
• Never lose track of where and how you spent your cash
• Improve your financial wellness by defining budget and meeting the goals
– Use "Coyn Pin" feature to pin categories that are important to you and have them on you main screen to help you stay on budget
– Premium users to have Unlimited Accounts to manage their cash balance
– 3D Touch feature allowing users to add expense/earning quickly and also see the balance instantly
– Secure your Coyn using your fingerprint

Use Coyn Share to:
– Manage expenses from your road trip with friends
– Report your business expenditures to your boss
– Pay your electricity/rent to your roommate
– Split bills at the restaurant
– or simply pay your friend for that cold beer!

-"Keep your cash and your Coyn in your pocket."

Simplicity:
Coyn is all about efficiency. We spent days and nights testing the usability of Coyn so that you can experience the unique user-interface and enjoy managing your cash. Simply swipe up to add expenses and swipe down to add income!

Privacy:
Coyn respects your privacy and will never allow your data to be posted to any websites, bank accounts, or cloud services. We don't require you to log in or add your bank accounts. With Coyn you can focus on saving money and being on top of your cash expenditures and earnings and stop worrying about privacy and accounts FOREVER!

Personalize:
Coyn is the most powerful tool for anyone who uses cash for daily expenses or even has cash incomes (gift cards, pocket money, etc.). It helps you to track your cash activities and keep the records only to yourself.
If you travel with cash or want to track business and personal expenses Coyn would be your best friend!

In our newest version we introduced "Coyn Shop". Everyday we hand pick best products from Amazon (more stores and resources coming soon) tailored to our users' taste using our smart builtin Ai. Tap on Coyn Shop inside your Coyn app and discover amazing deals every day.

Emojis are here and are taking over Coyn's categories! Now it's time to personalize your cash expenditures' categories using your favorite emojis and personal touch to them

***Your satisfaction is our #1 priority. We don't feel comfortable interrupting your saving experience and ask for reviews! but if you're enjoying using Coyn please consider leaving a positive review and rating in App Store. Please feel free to reach us in our App Support page (hello.coyn.io) if you have any questions or issues with our apps. Our team are here to help you.
Thank you and happy saving :)***
---
Double Player for Music with Headphones Pro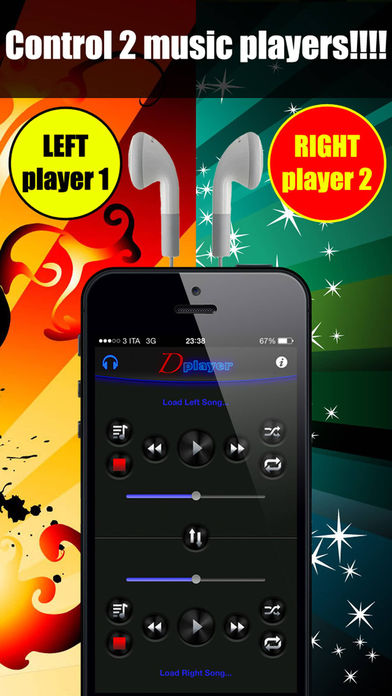 Normally $0.99.
Listen to two different songs on your headphones with your friends or your girlfriend.

On the train, plane or bus???
You're listening on your headphones and your girlfriend asks to listen too?
This app is the solution to your problems.
Give the other person an earphone, and you can both listen to your favourite tunes independently of one another with two innovative music players and fantastic graphics.
Be a step ahead with your iPhone or iPod Touch!!!
Download Double Player for Music with Headphones Pro
---
Flow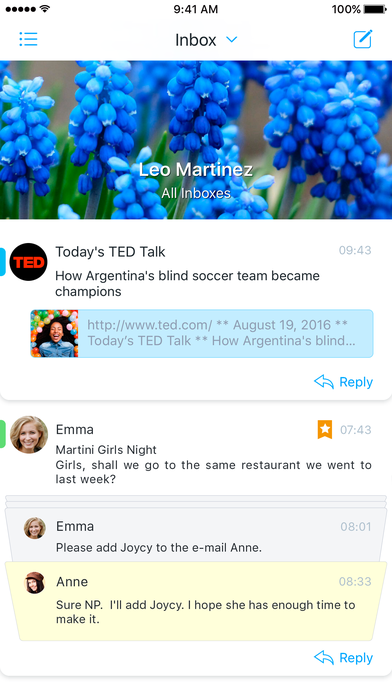 Normally $2.99.
Overwhelmed by your mobile inbox?

Flow presents your mail as a continuous feed, allowing you to review and act on your mail without ever losing context, and marking each mail as read when it is scrolled above mid screen.

Tame your mobile inbox! Install on your iPhone today!

* For the time being Flow works with Gmail / Google Apps, iCloud, Outlook/Hotmail, Yahoo, QQ mail, 163 mail and all other IMAP mail services.
* We do not store emails on our server.
* Flow is not for everyone, but some people would addicted to it.
---
Life Matters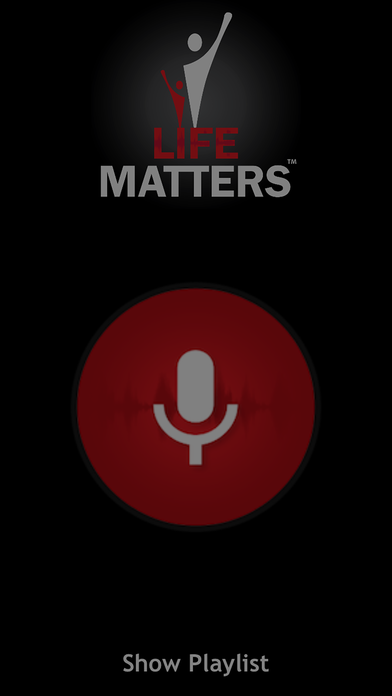 Normally $1.99.
LIFE MATTERS (TM) is a truth-gathering app that will help you record, encrypt, hide, and playback audio when you anticipate your involvement in sticky situations, like a traffic stop, a questionable business transaction, or any number of other scenarios where you feel that having an actual recording of the incident may help you.

LIFE MATTERS records the sound without raising any suspicion. All you need is a button push to start and stop recording. Done. You now have the truth! The recording is encrypted using the highest-level encryption on your machine, so no one other than you, or someone you choose, can retrieve and play it back. LIFE MATTERS can be used to capture personal encounters and potential harassment situations.

Before using this app, the user should understand the recording statutes of his or her jurisdiction. As such, TeleQuery.Net, Inc. (TeleQuery) does not make any claims regarding the legality of this app, nor does TeleQuery condone any illegal use of this app.

LIFE MATTERS, when truth matters.
---
Little Nugget: Baby Milestones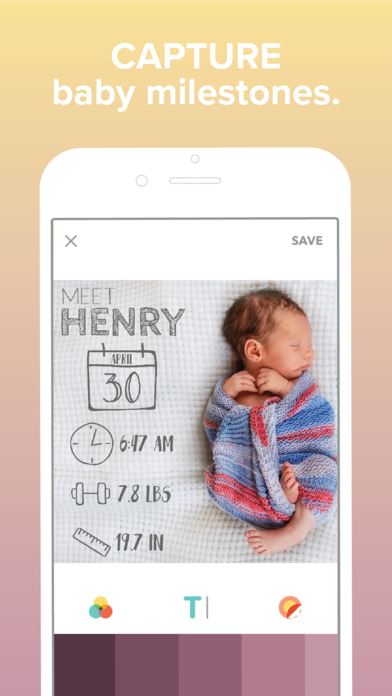 Normally $2.99.
***Featured by Brit+Co as a "BEST NEW APP"***

Use Little Nugget® to capture pregnancy and baby milestones by adding custom artwork and personalized text to your baby pics in seconds. Safely save your photos in a private feed or share them on social media! A must-have for pregnant and new parents!

As a new parent it feels like the days never end, yet time is flying by so quickly it's easy to forget those sweet moments and major milestones. From pregnancy bumps to baby mess-ups to big kid milestones, Little Nugget helps you capture and curate those fleeting moments, big and small, so you can share and savor them for years to come.

It's Simple:
– Upload your pregnancy and baby photos
– Add personalized and unique text
– Select fun artwork to perfectly mark the milestone
– Save to your private baby journal
– Easily share with family and friends

"Little Nugget allows me to apply my own creativity to share my son's key milestones and activities with my friends and family. It's super easy to use and quickly becoming one of my favorite apps!" – Courtney, Mama to Russell

"I am LOVING Little Nugget and have made so many cute photos! It's incredibly easy to use and I love all the artwork." Caroline, Mama to Jack

***Our Bundle of Joy Includes***

A SAFE, PRIVATE PREGNANCY + BABY JOURNAL
Safety document every stage of your pregnancy and baby's early years. With Little Nugget's private photo feed, you can create an everlasting baby journal. We make it easy to relive those milestone moments and look back on them for years to come.

450+ ADORABLE ARTWORKS INCLUDED
Choose from 450+ adorably crafted artwork overlays to perfectly mark your growing baby bump, baby's developmental milestones, big kid mess ups and deliciously sweet moments. Categories include Pregnancy, Birth Announcements, Baby Milestones, Big Kid Firsts, Dates, Holidays and many, many more!

UPGRADE TO UNLIMITED ACCESS
Want more? Unlock over 270 additional artworks and fun features!

FUN FONTS + PERSONALIZED TEXT
Select from 90+ beautiful fonts to add your baby's developmental milestones, growth and memories you never want to forget.

BEAUTIFUL PHOTO FILTERS
Easily edit your baby photo with a selection of 15 beautiful photo filters.

INDIVIDUAL BABY PROFILES
Parent of multiples? Create separate child profiles to document each child's milestones, silly moments, and fun memories.

EASILY SHARE, PRIVATELY OR PUBLICLY
It's your choice what you do with your family memories. Little Nugget lets you decide what to do with your family moments. Whether you want to collect them in a private baby album, print photos and books, or share them across your favorite social networks.

ORDER BABY BOOKS AND PRINTS
Bring your baby photos to life and look back on the memories for years to come. Free shipping on all prints, photo books, phone cases, and more.

Join in on the fun on Instagram! Follow @LittleNuggetCo and #LittleNuggetCo for your chance to be featured!

Need help? We're here for you!
Contact: hello@littlenuggetco.com
Download Little Nugget: Baby Milestones
---
Plotaverse Photo Animator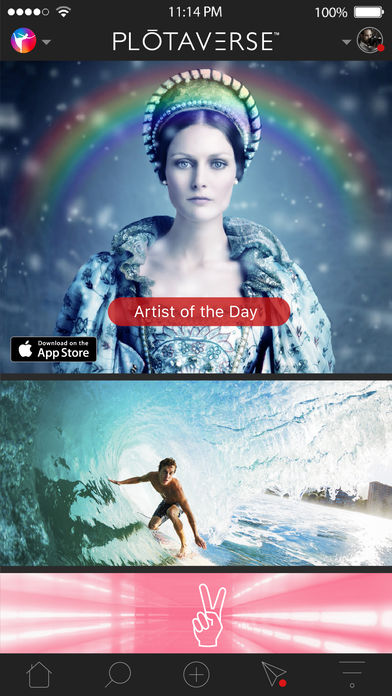 Normally $4.99.
Plotaverse is a one of a kind image animation and social app that brings photos to life. Tell your story in a fun and unique way with animated images that can now be shared on most of your favorite social media platforms as a looping video, Gif or Animated PNG/Sticker. This new and innovative app gives you the tools to easily animate any image in minutes while adding video overlays for next level effects.

How to Create a Plotagraph

• Tap the "+" icon to select a photo or tap the Camera icon to take a new photo
• Create an animation track by tapping and dragging in the direction you would like the animation to move
• Select the "Mask" tool to mask the area of the image you don't want to animate
• Adjust your animation speed by tapping and dragging while animation is playing
• Add a video overlay by tapping on the FX icon to select one of the many options avaible in the video library
• Now share your Plotagraph! Simply save to your camera roll as a Video, Gif or Animated PNG with our easy custom presets

Features

• FX Overlays
• Animation Tool
• Selection Tool
• Instant Playback
• Mask
• Eraser
• Crop Presets
• Anchor Points
• Pinch Zoom
• Social Sharing Presets
• Save to Camera Roll
• Gif Exports
• MP4 Exports
• Animated PNG exports
• Apple Pencil Pressure Sensitivity
• Real Time Animation Speed Control

Our intuitive interface allows for easy navigation among our animation tools, bringing your images to life in a few simple taps.

Key Benefits

• It's easy, it's fun and fast
• Increase Engagement on social media
• Bring your favorite photos to life
• All you need is an iPhone and Plotaverse
• Share seamlessly across social media and iMessages

Export Sizes

• GIF, aPNG – 600px
• MP4 – up to 1200px
• MP4 for camera roll – up to 1920px for most devices
• MP4 for camera roll – up to 1200px for iPhone 5S and iPad Air

Subscriptions

Take the most out of PLOTAVERSE by choosing one of the following membership plans:

• All Access Monthly – a monthly membership for $4.99/month. This subscription auto-renews at the end of each 1-month term at $4.99, unless cancelled 24-hours in advance.

• All Access Six Months – a six month membership for $19.99/6months. This subscription auto-renews at the end of each 6-month term at $19.99, unless cancelled 24-hours in advance.

• All Access Yearly – an annual membership for $35.99/year. This subscription auto-renews at the end of each 1-year term at $35.99, unless cancelled 24-hours in advance.

While subscribed, users will be able to make exports without a watermark, unlock the crop tool and access 25 free overlays per month.

Apple will ask you to confirm your acceptance of the App Store subscription terms and request permission to provide your information to Plotaverse. The subscription fee is charged to your iTunes account at confirmation of purchase. You may manage your subscription and turn off auto-renewal by going to your Settings after purchase. No cancellation of the current subscription is allowed during active period.

By joining Plotaverse, you reaffirm your acceptance of Plotaverse's Terms of Use and Privacy Policy: https://plotaverseapps.com/terms-of-use/

System Requirements

iPHONE: iPhone SE, iPhone 6, iPhone 6s, iPhone 6 Plus, iPhone 7, iPhone 7 Plus, iPhone 8, iPhone 8 Plus, iPhone X
iPAD 64Bit and Higher: iPad Air, iPad Air 2, iPad Mini 2, iPad Mini 3, iPad Mini 4, All iPad Pro Models
Download Plotaverse Photo Animator
---
Tones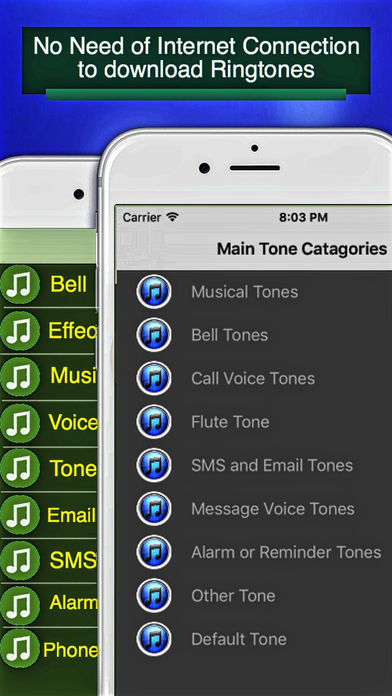 Normally $2.99.
**There is no need of internet connection to download the ringtones. This app have ringtones inside the application.

Tone-Ringtones app have more than 200 tones for Phone, SMS, Email, Contacts and other downloded application as like BBM, Twitter, Facebook, LinkedIn, whatsApp etc. apps. For ultimate unlimited ringtones, user can check my other app "Ringtones" are https://itunes.apple.com/app/id1141739924/

All ringtones/Tones are specially redesigned for their specific purpose.
Features:
Tones are designed for special categories;
*Phone Ringtones
1. New Bell Tones
2. Call Voice Tones
3. Musical Tones
4. Flute Tones
*Email Tones
1. Tones
2. Voice Tones
*Text/SMS Tones
1. Tones
2. Voice Message Tones
*Reminder/Alarm Tones
*Other application Tones
---
Our deals and product reviews are picked by BGR's expert editors and team.

Follow @BGRDeals on Twitter to keep up with the latest and greatest deals we find around the web. Prices subject to change without notice and any coupons mentioned above may be available in limited supply.