As far as we're concerned, the best way to celebrate the beginning of another weekend is with a fresh selection of paid apps gone free. That's exactly what we've got here today — 8 to be exact — but if that's somehow not enough to fill up your phone, you can always check yesterday's post as well.
This post covers paid iPhone and iPad apps that have been made available for free for a limited time by their developers. BGR is not affiliated with any developers. There is no way to tell how long they will be free. These sales could end an hour from now or a week from now — obviously, the only thing we can guarantee is that they were free at the time this post was written. If you click on a link and see a price listed next to an app instead of the word "get," it is no longer free. The sale has ended. If you download the app anyway, you will be charged by Apple.
Coyn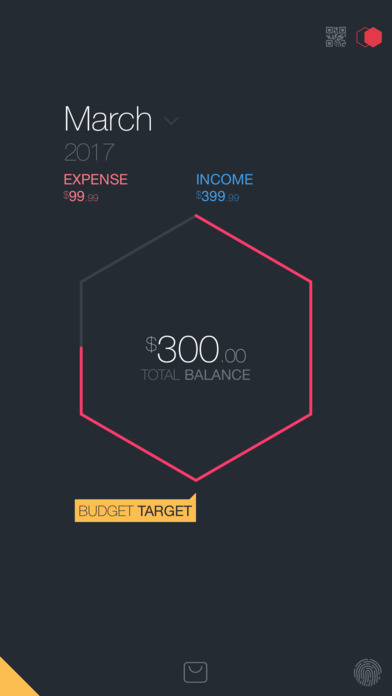 Normally $1.99.
Coyn — Simple, Secure, and Stylish way to manage your cash balance. Introducing the new feature: Coyn Share.
• Manage your money like it's no one else's business.
• A brand new experience to manage your daily expenses.
• Be the only one who tracks your cash expenditures and earnings.
• Traveling a lot? No problem! use Coyn to track all your cash expenditures and focus on your adventures!
• Never lose track of where and how you spent your cash.
• Improve your financial wellness by defining budget and meeting the goals.

– Introducing Coyn Share, now you can share your expenses with anyone.
– Premium users to have Unlimited Accounts to manage their cash balance.
– 3D Touch feature allowing users to add expense/earning quickly and also see the balance instantly.
– Premium users can see their expense and income balance for each accounts using the 3D Touch features.
– Secure your Coyn using your fingerprint.

Use Coyn Share to:
– Manage expenses from your road trip with friends
– Report your business expenditures to your boss
– Pay your electricity/rent to your roommate
– Split bills at the restaurant
– or simply pay your friend for that cold beer!

-"Keep your cash and your Coyn in your pocket."

Simplicity:
Coyn is all about efficiency. We spent days and nights testing the usability of Coyn so that you can experience the unique user-interface and enjoy managing your cash. Simply swipe up to add expenses and swipe down to add income!

Privacy:
Coyn respects your privacy and will never allow your data to be posted to any websites, bank accounts, or cloud services. We don't require you to log in or add your bank accounts. With Coyn you can focus on saving money and being on top of your cash expenditures and earnings and stop worrying about privacy and accounts FOREVER!

Personalize:
You can customize all categories and set target budget to make sure you are on top of your financials.
Coyn is the most powerful tool for anyone who uses cash for daily expenses or even has cash incomes (gift cards, pocket money, etc.) it will help you track your cash activities and keep the records only to yourself.
If you travel with cash or want to track business vs. personal expenses Coyn would be your best friend!
---
Meeting Box
Normally $2.99.
Meeting box is designed for the serious note-taker in mind. More than just another note-taking app, Meeting Box sets a new standard by also integrating a task manager, as well as map, photo, and webpage annotation. Menus are simple and uncluttered, and the interface is easy to use. Notes can be exported out of the application as PDF files, and shared by email or opened in another 3rd party application.

-Note-Taking Redefined
Meeting box is flexible, giving you the freedom to make your notes as complex or simple as you like. The drawing engine is smooth and fast, allowing you to add text, photos, highlighting, and more. Scribble, sketch, and embrace your creative side. Or simply use the built-in notepad to type to your heart's content when your notes need to be fast and to the point.

– Form and Function
Meeting box embraces the idea that power comes from simplicity. The interface is designed to be elegant and minimalistic, maintaining a clean and fresh look. Organization is intuitive and clutter free as Meeting Box allows you to sort your notes and meetings into simple, yet efficient lists.

– Perfect for School AND Business
Meeting box is a great solution for students and working professionals. Capture your lectures or meetings with ease and style, and never forget another assignment or appointment again using built in tasks and reminders.

Meeting Box is perfect for lectures, college courses, work conferences, office meetings, journaling, and just about any other situation where you would want to capture something. Give Meeting Box a try today, and find out why it stands out above the rest!
---
Movies with Friends Plus for Netflix
Normally $4.99.
The best way to discover new content on Netflix. See what your friends are watching and explore the Netflix library with user-submitted tags.

Whether it's 'Orange is the New Black', 'House of Cards', or 'Arrested Development', Movies with Friends for Netflix has you covered. You can easily connect with your friends via facebook or by email, it's that simple!
Download Movies with Friends Plus for Netflix
---
One Touch To Recorder HD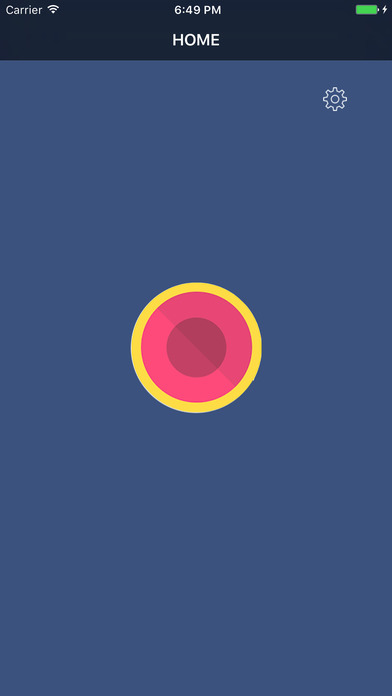 Normally $0.99.
TONS OF EXTRA FEATURES
√ Record your incoming calls
√ Record your outgoing calls
√ No limit on how long you can record a call for
√ No limit on how many recordings you make
√ No per minute fees!
√ Transfer recordings to your new devices
√ Easily download recordings to your computer
√ Upload your recordings to Dropbox!
√ Upload your recordings to Evernote!
√ Upload your recordings to Google Drive!
√ Email recordings to yourself in MP3 format
√ Share recordings via SMS, Facebook & Twitter
√ Label recordings so you can easily find them
√ Recordings available as soon as you hang up
√ Play recordings in the background
√ Access to call recording laws
√ Beautiful easy to use interface
√ Push notifications take you to the recording
√ Customer service with real humans
√ Developers that care about their customers
√ New features added all the time
√ One low yearly rate
Download One Touch To Recorder HD
---
RemindMeAt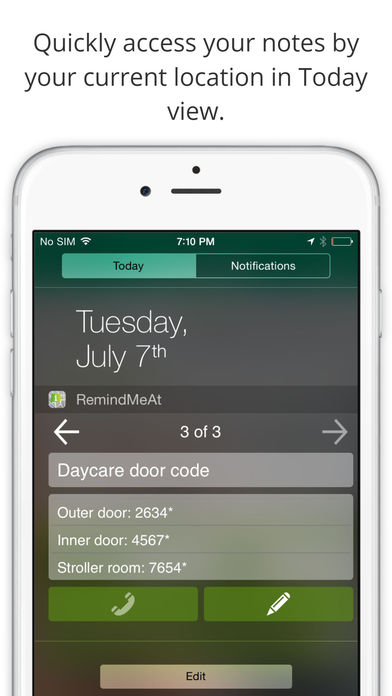 Normally $0.99.
Never forget a work task or a grocery item again! RemindMeAt is an innovative location-based app that will supercharge the way you set and create a reminder on your smartphone; and it's so easy to use. Simply download the app, and create location based reminders for yourself. For example, you could set a reminder to pick-up apples at the grocery store as you are nearby, or you could set a reminder to renew your gym membership as you enter the building. You'll never forget a task again.

RemindMeAt features:
* EASY NOTE CREATION, SO YOU'LL NEVER FORGET A TASK
* SCHEDULE NOTES AS REMINDERS
* ADD NOTES TO LOCATIONS, SO YOU'LL ALWAYS REMEMBER IMPORTANT EVENTS
* EXPORT NOTES FOR EASY USE

The app is standalone and requires no additional subscriptions.
---
White Noise +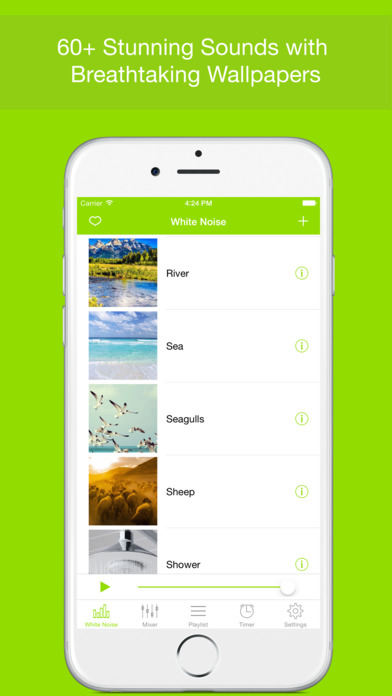 Normally $2.99.
【Features】
* Professional Stereo Ambient sounds matching breathtaking wallpapers.
* Create and Save 400,000+ sound atmospheres using Mixer. Mix your favorite sounds together with individual volume and balance controls all on one screen!
* Breathtaking wallpapers: This app gives you the complete getaway with scenic pictures to view while listening to the audio programs; drift into a world of relaxation.
* Background Audio support: Runs in the background to let you continue using the iPhone/iPod.
* Fade out.
* The sounds in this app are based on actual recordings!
* Retina display fully supported
* No Internet connection required to play the sounds.
* Set the timer to stop the app after specified time
* Add favorite pictures and sounds to favorites.
* The UI is beautiful and remarkably easy to use.
* Support iPhone / iPod / iPad
* Growing list of sounds: with your support, we will always add sounds and pictures.

【Perfect for】
* Deep Sleep
* Power-naps
* Help baby sleep
* Relaxation
* Meditation
* Sooth mood
* Yoga
* Training
* Noise masking
* Reduce stress
* Spa ambiance
* Physiotherapy
---
Wurps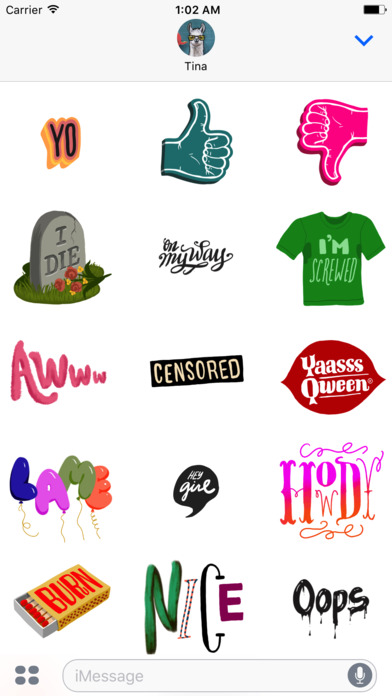 Normally $0.99.
Wurps are way better than words. 80 stickers, many with hand drawn animation, allow you to say everything you didn't know you needed to say.

Wurps are home-made with lurve by a real human and fresh stickers will be added regularly via free updates.
---
Xmart Calculator Pro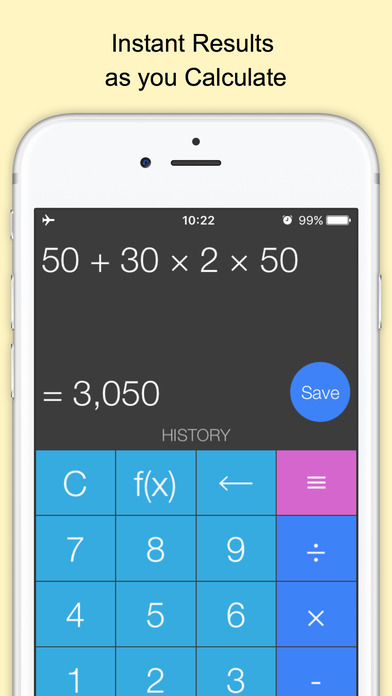 Normally $4.99.
Xmart Calculator Pro is an intelligent salary/financial calculator and accounting/audit checker capable of solving complex math equations based on text expression, and saving information in the tracker for reference.

Just enter your equation and let the scientific calculator solve. Then, save your information and share with others, tracking every step of the way. It's the perfect way to store tips, salary, tax info, budget and more.

Download the pro calculator and finance manager that makes budget tracking easy!

Xmart Calculator Pro Features:
1. Advanced equation solver:
Solving problems and equations is easy with Xmart Calculator. Just tap to enter your information, and let Xmart instantly solve. Xmart can tackle advanced mathematical equations, accounting formulas and other complex math with ease.

2. Calculate financial information, budget and more on the fly:
No expense is too much for Xmart. Easily create a budget and track financial statistics using custom-entered mathematical formulas.

3. Trace your information in a step-by-step planner:
Easily track financial, accounting and expense information, and use your saved records to plan out your future.

4. Save and name your results:
Save the answers to your equations and input custom names to track them in the app. This makes it easy to track rent, tax information, accounting needs, and more!

5. Share your results:
Send your saved answers through Email, Facebook and Twitter, plus SMS. This is extra helpful if you need to share rent prices, split a budget or just repay friends for a meal.

6. Search the manager to view your equation history:
Bring up any past result from your equation history using our simple search function.

7. Utilize scientific functions:
All of the major scientific functions are included in Xmart. Perform calculus, curves and more from your phone.

8. Perform multi-functional calculation:
Use multiple functions to perform complex math problems.

9. HD layout:
Crisp, clean look that makes it easy for you to focus on the calcutions.

10. Supper fast mortgage calculator
Just swipe with your fingers and you will get the monthly repayment or max loan on the fly.

11. Custom colours and font sizes
Xmart Calculator allows you to truly design your own calculator. You can use any colours for buttons like number, operator; as well as colours for background, text and border. If the font size doesn't fit your eyes, you can make it smaller or larger.

12. Support Apple Watch & iMessage
It is very easy to use this scientific calculation, equation solver and salary checker functions within your wist or while messaging.

Xmart Calculator combines the most powerful free financial calculator with finance/salary tracking/checking, budget saving and accounting tools, all in one app!

Download Xmart Calculator and simplify your financial life today!