Whether you're looking to play through an interactive graphic novel on your iPad, monitor data usage on your phone or turn your videos into Live Photos, we've got you covered with today's selection of paid apps gone free from the iOS App Store. And of course, if that isn't enough to hold you over until tomorrow, you can always check and see if any of yesterday's app are still free.
This post covers paid iPhone and iPad apps that have been made available for free for a limited time by their developers. BGR is not affiliated with any developers. There is no way to tell how long they will be free. These sales could end an hour from now or a week from now — obviously, the only thing we can guarantee is that they were free at the time this post was written. If you click on a link and see a price listed next to an app instead of the word "get," it is no longer free. The sale has ended. If you download the app anyway, you will be charged by Apple.
Breezeblock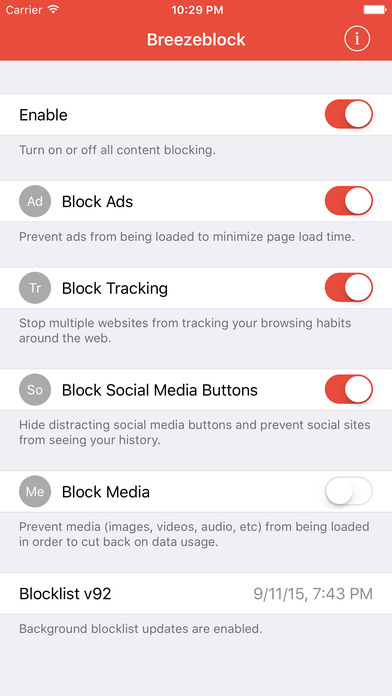 Normally $0.99.
Make ad blocking a breeze in Safari. Download Breezeblock to get rid of annoying ads, stop sites from tracking you, and speed up your browsing experience. Load pages faster while simultaneously cutting back on your data usage while using Safari.

BACKGROUND UPDATES
Automatic, high quality block list updates ensure you stay one step ahead of advertisers. Via iCloud, Breezeblock will automatically update and refresh your block list without you needing to do anything.

TODAY WIDGET
Quick access from inside notification center lets you choose what content to block without leaving your current app.

LATEST TECHNOLOGY
Utilizing technology only available in iOS 9, you can trust Breezeblock to efficiently, quickly, and safely block ads and other content around the web.

THE POWER TO CHOOSE
Choose what you want to block, when you want to block it. Choose from blocking ads, tracking sites, social media buttons, and media. Block any combination of these at any time.

FOCUS ON CONTENT
Stop loading annoying ads and place the focus back on the content you care about.
---
CIA : Operation Ajax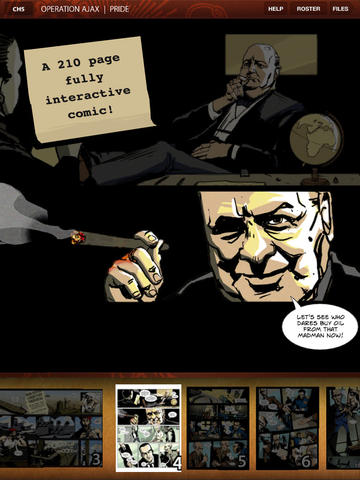 Normally $5.99.
Story Description:

Cognito is proud to present, in collaboration with best-selling author Stephen Kinzer, the true life spy thriller, CIA: Operation Ajax. As the value of oil explodes in world markets, global power brokers begin to take interest in the ruling political regimes of the Middle East. In Iran, British agents have controlled oil exports for a generation. The shah is holding on to a shaky peace as a new charismatic leader enters the scene. Secret deals, underground rumors of revolt, and dark plots of government overthrow are employed by American, British, and Persian agents. Iran's oil would flow, by any means necessary. Every actor has a stake in the game. No one can be trusted. Nothing is as it seems.

Learn about the incredible true history of the CIA plot to stage a coup of Iran's government. Recently declassified documents, historic photos, and video film reels from the era are embedded into the story. See Eisenhower, Churchill, the Dulles brothers, Mossadegh, and the Shah in a whole new light.

Watch the Operation Ajax trailer at operationajax.com!

Technical Specs:

CIA : Operation Ajax is a revolutionary new way to experience a graphic novel. Combining subtle animation with a full film score, the story unfolds in a groundbreaking cinematic reading experience.

– 210 page interactive comic with sound and animation
– 22 character dossiers loaded with historical photos and notes
– 9 historical newsreel videos
– Authentic CIA documents
– Extra content embedded throughout.
---
Cranky Weather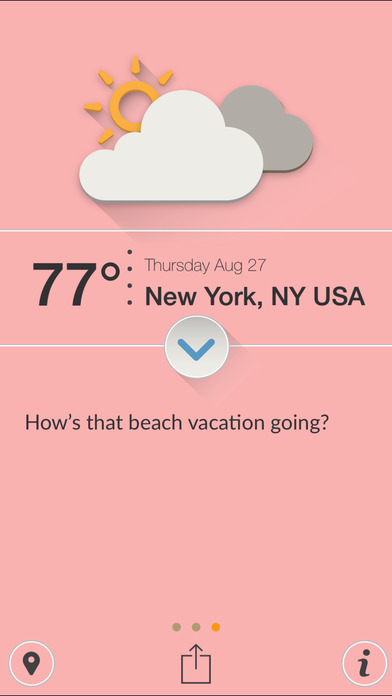 Normally $1.99.
There's always something to complain about, specially when it comes to weather.
Cranky Weather gives you hilariously twisted weather reports for every situation!
---
Databit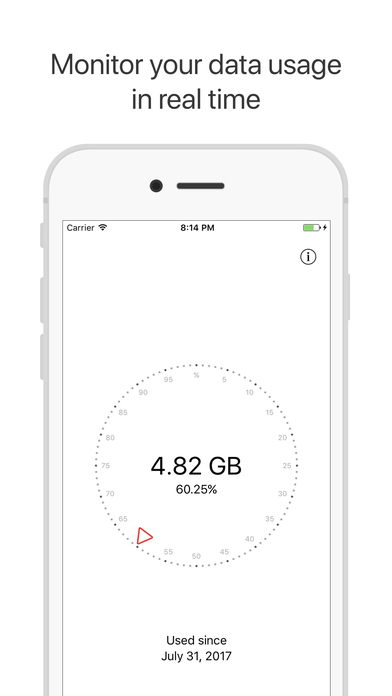 Normally $1.99.
Databit is the simplest yet powerful app to track your data usage. Just open the app or take a look at the Notification Center to know exactly your data consumption and avoid nasty extra charges in your mobile plan.

Features:
• Real time metrics. No need to call your carrier anymore.
• Widget. Get your data usage right on your Notification Center.
• Automatically reset the data on the billing day.
• Calibrate the app manually if needed.
• Minimalist design. No useless information in the screen.
• Works for all carriers.
• Track LTE, 4G & 3G
• Ideal for Personal Hotspot measuring
---
FlyGuy by TVM
Normally $0.99.
The Guy Father of indie gaming is now available on iOS. This classic game is not a game, it is an experience. Navigate FlyGuy through the sky in a whimsical daydream that will surprise and delight players of all ages.
---
intoLive Pro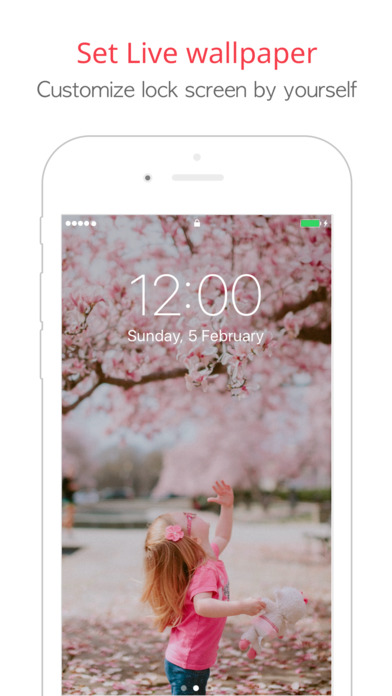 Normally $2.99.
Create amazing live wallpapers from your favorite videos or gifs.
intoLive can make the Live Photos very quickly.

Turn your videos or gifs into Live Photos and it can use as a wallpaper on iPhone 6s/6s Plus/7/7 Plus.

Customize Live Wallpapers in lock screen and show it off to your friends! It will be a very interesting.

Features
– Turn your photos into Live Photos
– Turn your videos into Live Photos
– Turn your gifs into Live Photos
– Turn your burst into Live Photos
– Import the GIFs or Videos from PC via iTunes file share
– Support the camera mode
– Support the fit size to a wallpaper
– Support the various colors in background mode
– Changing the first frame of Live Photos
– Various filter
– Movable position on wallpaper mode
---
iPicSignature
Normally $0.99.
Flaunt your name in style! Create your name or any text in various visual styles and colors. Create your own custom signature with limitless color combinations.

Add custom backgrounds to your texts to create your own customized quotes or wallpapers. Save to your camera roll or share to multiple social networks. So Type, Design and Share!

iPicSignature is able to create background less png file and Create your own signature with png format. You can also, invites & share this application to your friends. iPicSignature create signature using custom background & foreground colours. Enjoy it!
---
Split Lab Collage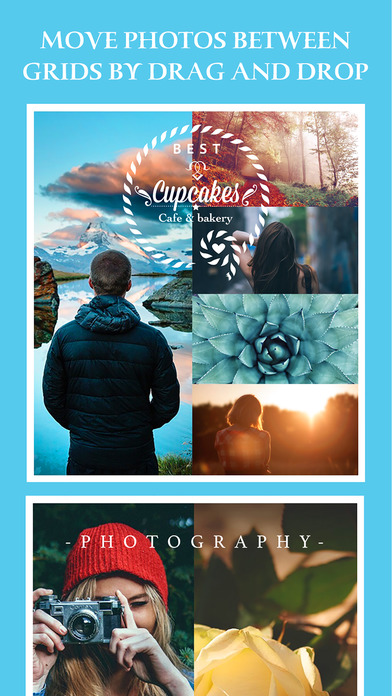 Normally $1.99.
Split Lab Collage is a powerful collage maker and photo editor for you to create amazing collages using your photos, fun stickers, text with cool fonts.

FEATURES
– All kinds of classical collage frame
– Add labels to your images and photo editor
– Apply scores of effects to individual photo
– Add stickers and labels to the photos
– High Resolution output

Dozens of templates:
More than 185 classic layout, Support creating photo collages which can contain up to 10 photos.

Enhanced editing
Freely rotate, freely zoom in & out, and freely move photos in the collages.

Stylish text:
More than 175 fonts available. Allows a wide range of editing options: rotate, scale, change color, add multiple texts.

Creative Cute stickers:
Choose from 600 stickers to spice up your photos.

Artistic filters
More a 165 are available. These special effects can be applied both globally and individually on your photos.

Start making your own stunning collages now!
---
Quantum Revenge
Normally $1.99.
Bringing Mecha anime and manga style super robot shooter to mobile devices.

Quantum Revenge is an addictive shooter blasting action game threatening the existence of the rest of the human race. Featuring breathtaking 3D/2D animation, highly stylized aggressive aliens and robots inspired from the Manga / Anime universe like Robotek, Evangelion, Gundam, especially the 'Mecha' heritage genre with man controlled robot fighters.

■ Fight epic battles in space
Fight agains large number of enemies and boss fight, in mesmerizing 3D, and animated 2D art and manga cartoon animation at full frame rate with AAA quality 3D effects and huge amounts of effects on screen.
Five missions, with two bosses each, and an epic finale.

■ Pilot and Customize your Mecha:
6 different robotic armours and player are available with different abilities and special attacks.
Upgrade your armour with different modules like shield, drones, powerful lasers and more.

■ Show off skills around the globe:
With Game Centrer or Facebook realtime leaderboard, see your progression against the player better ranked than you while you play.

Quantum Revenge also features:

• Designed for the latest iPhone and iPad: High frame rate (iPhone 6 or iPad Air 2 recommended).
• Game Center achievements.
• 64-bit and Metal support with stunning, console-quality graphics.
• Extensive touch control configurations : fixed or static, left handed, and more.
• MFI game controllers support and iPhone 7 force touch enabled.
• In-app purchase available for exchanging in game currency.
• Share your best score and invite friends and get rewarded.
---
Voice To-do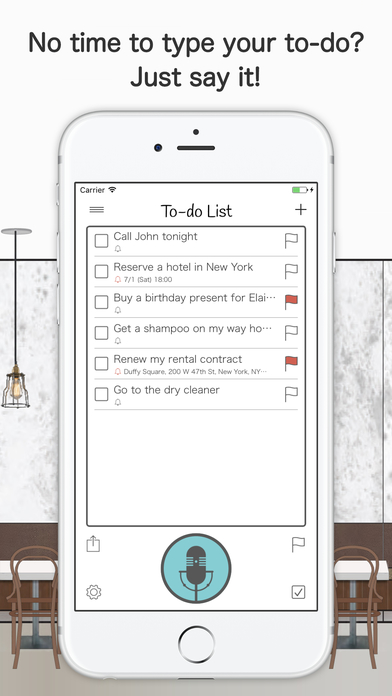 Normally $1.99.
Want to take a memo but your hands are busy…?

This is the app for you! Create your to-do list simply by speaking!

# Features
– Speech Recognition: Very high recognition quality (same level as Siri)
– Reminders: Two types of reminders (Date/Time or Location) for each to-do
– Flags: Mark your important to-do's with flags and filter them easily.
– Widget: Quickly check your to-do's from anywhere on the screen.
– iCloud: Your to-do's are automatically synchronized between your devices.
– Languages: Recognizes 58 languages in the world.

# How to use
1. Bring your mouth close to your device.
2. Tap the mic button at the bottom to start voice recognition.
3. Speak your to-do into the microphone.
4. Tap the mic button again to end voice recognition.