If you purchase an independently reviewed product or service through a link on our website, we may receive an affiliate commission. Learn more.
The countdown is on, Apple fans — we're exactly one week away from seeing Apple's new iPhone 7 and iPhone 7 Plus get official. Get ready for your new iPhones and all that new storage capacity by filling up on a whole bunch of paid iPhone and iPad apps on sale for free. Today's list has several great games and handy apps, and it also has a sinister app that will let you drop Pokemon onto any screenshot so you can trick your friends into thinking you found a rare character in Pokemon Go. So mean, but so good…
MUST READ: There are still two big problems with Apple's iPhones, but the iPhone 7 will solve one of them
These are paid iPhone and iPad apps that have been made available for free for a limited time by their developers. There is no way to tell how long they will be free. These sales could end an hour from now or a week from now — obviously, the only thing we can guarantee is that they were free at the time this post was written. If you click on a link and see a price listed next to an app instead of the word "get," it is no longer free. The sale has ended. If you download the app, you will be charged.
Core: Seekers of Light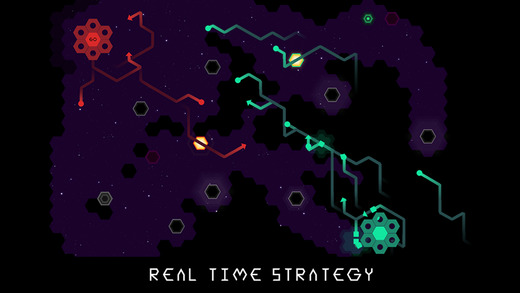 Normally $0.99.
Core is a minimalistic real-time strategy game set in space. The game is designed as a casual strategy game with simplistic controls. Fight enemies while defending your own base. Destroy your enemy's base to progress.

Control a base and spawn units to defend your base while seeking to destroy the enemy's base. Gather energy from mines to produce more units. Explore new worlds and harness new powers and tools.

The game is meant to provide a relaxing and meditative experience. The background is soothing, surreal and is punctuated well by the action taking place on screen.

Features:
– Intuitive controls
– Strategic choices
– Discover new worlds
– Intriguing Background Story
– Survival Game Mode
– Zen Mode
– Achievements and Leaderboards
Download Core: Seekers of Light
LAN Scan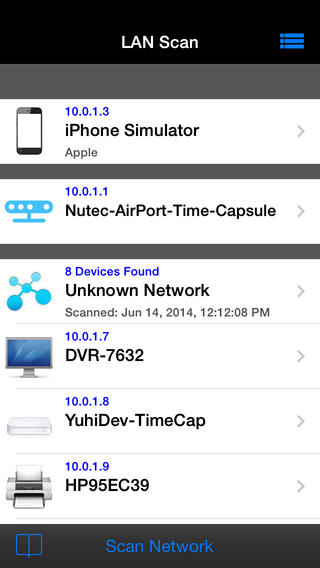 Normally $2.99.
=== The fastest and most through WiFi LAN Scanner available! ===

See whats all connect to your favorite public WiFi network or your home network. This all-in-one information appliation is an extremely fast and thorough security solution for every user. LAN Scan is an application developed for Network Administrators and IT Managers but presented in a format targeted for non-professionals. This application allows you to view information about all the devices on a local network. Network devices are displayed in a very logical and convenient format for displaying the most pertinent information about each device.

Includes:
— TCP Connect LAN Scanning: establish a TCP connection with each IP address on the network.
— ARP table Scanning: The ARP table is scanned for any devices attached to the network that doesn't respond to a TCP connect.
— Also includes NetBios Scan, Bonjour Scan and Port Scanning
— Reverse DNS Lookup
— Wake On LAN functionality
— Dictionary lookups for MAC addresses, Port addresses and many Bonjour Services
— All information presented to the user in a easy to understand user interface
— Save previous Scans to reload and review later

All information gathered is presented to the user in a easy to understand user interface including dictionary look-ups for known MAC addresses, common port addresses and many bonjour services. This App is designed to give the user a complete understanding of all the devices connected to a local network and network services they are running.
Sero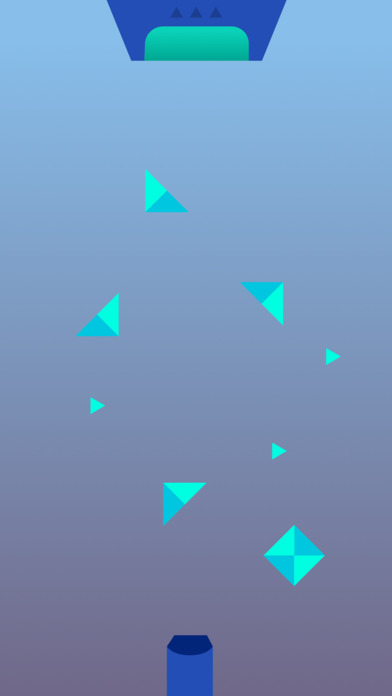 Normally $0.99.
Guide Sero through 60 challenging levels in this minimalist atmospheric puzzle game. The mechanics are simple but the problems are challenging. Manipulate puzzle pieces with your finger then launch Sero into the landscape to see the results. Complete each chapter to unlock the secrets of Sero's journey — and maybe a bit of your own journey.

Colorful, minimalistic graphics and melodic sound effects create a truly beautiful and engaging experience.

Pay once and play all 60 levels.
QuickMeals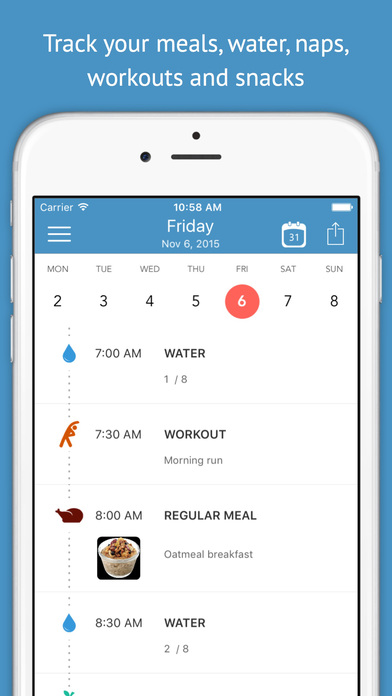 Normally $1.99.
QuickMeals – Your personal fitness assistant app designed to manage your workouts and meals easily and effortlessly! Constantly forget about next meal? Timers are not flexible enough to manage your workout? Now QuickMeals takes care of it.

FEATURES YOU NEED:

– PROGRESS TRACKING
QuickMeals keeps tracking of your condition weekly, daily, hourly. You can easily attach meal photos or related to your body's progress and later compare them to see how did you change.

– LOCAL NOTIFICATIONS

Never feel starving again! QuickMeals will notify you about next water and meal even you're offline.

Everything you need is just in one tap ahead!
iScan Pro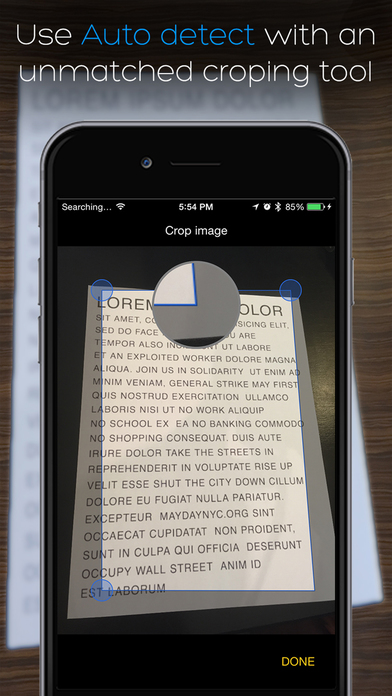 Normally $4.99.
Text Reader Scan Pro 2: turns your device into an unmachted mobile scanner. With many editing features such as:

– Page detector ( Makes croping much easier)
– PDF documents
– The best scanner croping tool
– Unmatched scan fidelity
– Simple UI
– Rotating tool
– Greyscale
– Black & white
– Color
– Share with many social and cloud services (if they are downloaded on your device)
Video Diary
Normally $1.99.
Use Video Diary to journal your life one day at a time by recording short video snippets.

Video snippets are intentionally brief so the movies you make are varied and never dull (well that last part is up to you!).

Set a time of day for Video Diary to prompt you for a video, and then record whatever you're doing at that time.

Fill up the calendar month one day at a time, or select existing videos from your camera roll.

Then when the month is full, create a movie from all the video snippets joined together with background music you select from your device's music library!

You can even choose from a selection of video filters to give your movie some extra style!

Video Diary can be used in many different ways:

– Create a video diary of your everyday activities
– Journal a project from start to finish
– Record your days through school or college
– Make a movie of all the best bits from your holiday
– Make a video montage of the people around you
– Watch baby grow! (or your pet! or your plants!)
– The options are only limited by your imagination…

Get Video Diary and start recording now!

Features:
– Video Diary prompts you to record a video at a time you set.
– Record videos through the App or select from your camera roll.
– Create movies for each month and journal your life using video.
– Months can be archived to iTunes and reloaded later or exchanged with other devices.
– Background music to your movies can be selected from your device's music library.
– Select from a range of video filters.
– Universal app for both iPhone and iPad users.

Visit the Facebook page using the link inside the App and request new features you'd like to see, or just let us know about the creative ideas Video Diary has given you!
PokeCam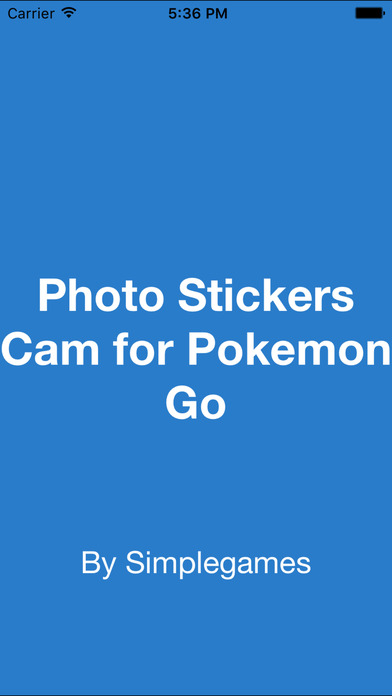 Normally $0.99.
Get into the craze of Pokemon Of New York! Show FAKE Pokemon locations!
https://www.facebook.com/PokemonOfNewYork/

Add Fake Pokemon Go characters to your pictures and share them with family & friends. Prank them in showing that you found pokemon in weird and hilarious places. No one will be able to tell the difference.

This app has NO in-app purchases or Ads of any kind. Do we need to say anymore?

Download now!

Disclaimer: This application is not approved nor affiliated with Niantic Inc, its name, commercial brand and other aspects of the application are registered brands and the property of their respective owners. This is an unofficial Pokemon Go app.
8bitWar: Origins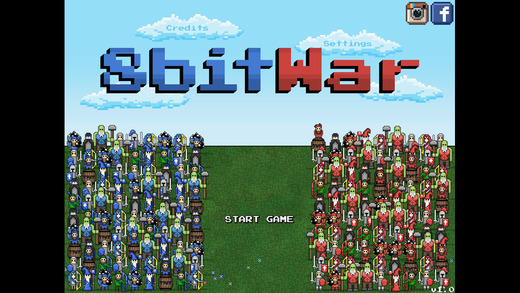 Normally $1.99.
8bitWar puts your strategical and tactical thinking to the test!
Hire units and place them in strategic formations to counter the enemy army.

A total of 60 levels.
Play against a friend on the same device or online!
Ninjas – STOLEN SCROLLS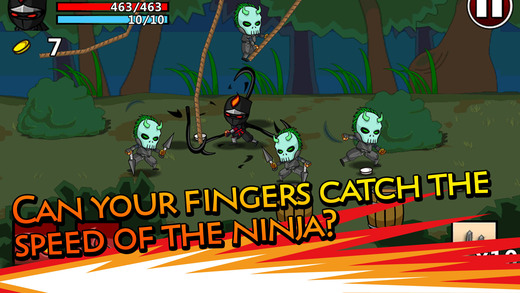 Normally $0.99.
Here comes an authentic cartoon art style 2D belt scroll arcade action!

Can your fingers catch the speed of the ninja?
A new operation system enables speedy, smooth action!
A great adventure will start to take back a stolen scroll!
Many obstacles, including evil ninjas, ninja dogs, monsters, demi-humans, zombies, traps, castles, dungeons, will prevent your adventure!

Explore a broad world map and push into the castle of vice!
Then, take back the scroll!
▪ Select among four ninjas!
– Select one from ninjas of fire, water, thunder, and wind!
You can use secret characters by achieving records!!
Can you find iOS original characters!?

▪ Master legendary ninjutsu!
– You can master ninjutsu by getting scrolls.
Can you master the legendary last ninjutsu!?

▪ Get legendary blade!
– It is not only ninjutsu that helps you!
Get legendary blades with the power of shinobi!

▪ Level system
– Allocate points obtained by increasing your level to Power, Strength and Ninriki.
The higher your level, the stronger the blades you will have!

▪ Available game mode
– You can select a game mode from Easy, Normal, and Hard.
The more difficult the mode you complete, the higher the score you can achieve…

▪ Animation, graphics, and system
– Smoother animation has been achieved by displaying 3D data in 2D.
– Numerous effects have been used for ninjutsu, weapons, and monsters.
– You can enjoy unique new combos shot from skill.
Download now to shoot the ninjutsu!
Download Ninjas – STOLEN SCROLLS
Color Magic+
Normally $2.99.
Create dramatic images by removing colors or changing them entirely. This effect draws the viewers' attention to the colored areas, creating striking images. Zooming in and out using the two-finger pinching gesture allows you to work on details with pixel-accuracy.

Features:
– Save multiple sessions to resume your work later.
– Undo any number of accidental brush strokes.
– Invert edit.
– Alternative view mode highlights the regions that will remain in color with a red tint.
– Customizable brushes.
– Zoom in, pan image
– Share your edited images on Facebook, Flickr and mail.
– Universal app.
---
Our deals and product reviews are picked by BGR's expert editors and team.

Follow @BGRDeals on Twitter to keep up with the latest and greatest deals we find around the web. Prices subject to change without notice and any coupons mentioned above may be available in limited supply.