If you purchase an independently reviewed product or service through a link on our website, we may receive an affiliate commission. Learn more.
Today's list of paid iPhone and iPad apps on sale for free includes a whole bunch of games, because we keep hearing from readers who ask that we include more games on our lists. Your wish is our command. Of course, there are plenty of other types of apps on Wednesday's list if you're not in a gaming mood, and you'll find some more freebies that are still on sale in yesterday's post.
MUST SEE: iPhone 7 survival guide: Release date, specs, pricing and more
These are paid iPhone and iPad apps that have been made available for free for a limited time by their developers. There is no way to tell how long they will be free. These sales could end an hour from now or a week from now — obviously, the only thing we can guarantee is that they were free at the time this post was written. If you click on a link and see a price listed next to an app instead of the word "get," it is no longer free. The sale has ended. If you download the app, you will be charged.
Cubious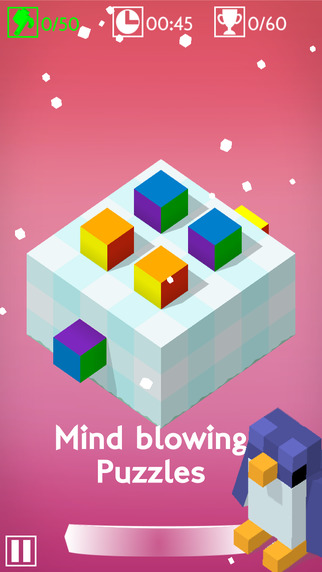 Normally $0.99.
Cubious – How smart are you? How high is your IQube?

Solve the impossible puzzles to find out, and help a lost little cube find his family.

Cubious is a highly original game concept, the journey of a lost cube over 100 levels of mind boggling 3D warping puzzles. Roll, match, destroy, explode, paint and slide your way through 5 beautiful 3D worlds, construct amazing cubic creatures to help you through over 100 levels of highly original gameplay.

Features:
• 5 different worlds
• 100 levels
• Original gameplay
• Beautiful 3d mechanics
• Cubic creatures
• Physics bending puzzles
• Synchronise your game across all your devices
2Scroll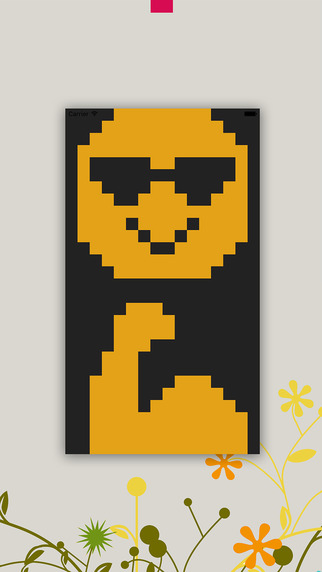 Normally $1.99.
2Scroll – Emoji LED banner in your pocket.

Scrolling Emoji & text messages on your iPhone.
Key Features
—————————————

* 100 Emoji symbols supported
(Open "Templates" in the app to get the detailed list of Emoji symbols that has been supported.)

* 36 Emoji templates (Copy supported & tap to scroll immediately)

* 150+ text Message templates (Copy supported & tap to scroll immediately)

* 3 types of text font

* 10 levels scrolling speed

* 10 types of LED style

* 5 types of "ON" status for LED background

* 5 types of "OFF" status for LED background

* Scrolling Direction: Horizontal | Vertical

* Scrolling Mode: No Scrolling | Scrolling One Time | Repeat Scrolling

* "Mirror mode" supported (Showing messages on mirror)

* 4 types of reminding mode when scrolling finish
( Silence | Vibrate | Sound | Vibrate + Sound )

* Autosave message history

* Swipe left to delete message

* Batch deleting message history supported
Hive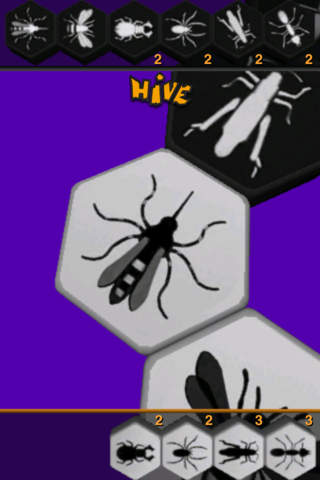 Normally $1.99.
Hive is a board game with a difference. There is no board! The pieces are added to the playing area thus creating the board. As more and more pieces are added the game becomes a fight to see who can be the first to capture the opposing Queen Bee.

The soldier ants battle to keep control of the outside of the hive, whilst the Beetles climb up to dominate the top. Spiders moving into holding positions as the Grasshoppers jump in for the kill. Keeping one eye on the hive and the other on your opponents reserves, the tension builds as one wrong move will see your Queen Bee quickly engulfed; …. game over!

Hive's unique gameplay is suitable for players of all ages. The game is quickly learned but hard to master like other classic games of its genre. Interface elements clearly indicating where a player may move or place their pieces makes this version easier for the novice to learn than the tabletop version, and players without a partner will be challenged by the AI opponent.

Hive is a beautiful 3D game that allows the player to choose from different sets of pieces and different colored backgrounds. While Hive is not traditionally played on a board, users may display a hex grid to aid their visualization of the game's possibilities and movements.

This version of Hive includes the Mosquito, a parasitic new Hive piece that takes on the abilities of its neighbors. Use your Mosquito cleverly as an extra Ant, Beetle or Spider. Tournament rules forbidding placement of the Queen Bee as the first move are also an option for each game.

The single player mode features four levels of difficulty. As the player defeats each level, the next is unlocked. Two players can also play each other using one device in hotseat mode.
DialerO
Normally $1.99.
DialerO – T9 Smart Dialer | Contacts Assistant.

Speed Dialing | Batch Deleting Contacts | Backup Contacts | Restore Contacts | Create Groups from Contacts Easily | Merging Groups | Batch Creating Groups
Key Features
—————————————

* Speed Dialing: T9 Smart Dialing Keypad (4 Modes of Speed Dialing)

* Contacts Managing Expert (Batch Importing Contacts、Batch Deleting Contacts、Batch Selecting Contacts etc.)

* Swipe action on Contact (Group) Name supported (Swipe Left: Select | Swipe Right: Send Message)

* Contacts Backup | Contacts Restore

* Create Groups from Contacts Easily

* Support Merging Groups

* Batch Creating Groups

* Text Message Templates Included

* Support Vibration When Dialing Connected (Two Vibration Mode) (Valid only when calling from inside DialerO)

* Outgoing Call History Autosaving supported

* Phonebook (For the phone number which you don't want to add to Contacts, you can add it to Phonebook.)
Tiny Archers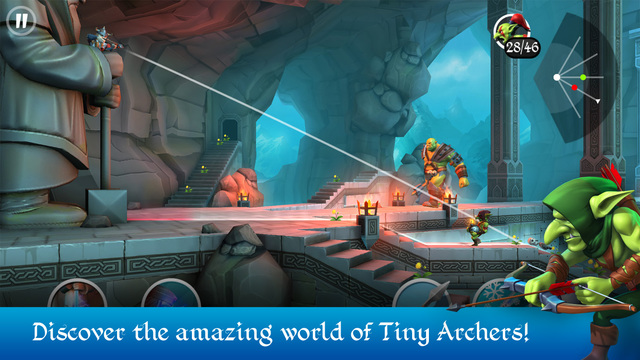 Normally $0.99.
War is coming!

DRAW YOUR BOW AND SAVE YOUR KINGDOM from hordes of goblins and trolls that siege your tower! Crush your enemies and become the greatest Tiny Archer in this new challenging, fantasy, action game.

Discover fantastic characters, fight multiple enemies, unlock magic arrows and surprising abilities. Use your archery skills to survive! Defend your tower, defeat countless goblin armies and save the day! Join the ultimate bow and arrow adventure of Tiny Archers!

FEATURES

▶ ATTACK your enemies with 3 amazing characters: human, dwarf and fairy
▶ DISCOVER three surprising stories in this uniquely designed tower defence game
▶ FIGHT an army of goblins and trolls with special arrows, abilities and different attack layers
▶ CHALLENGE yourself in 3 different stories with more than 70 unique tower defence levels!
▶ TRAIN your archery skills to precisely aim attacks that stun, slow down, or kill your enemies instantly!
▶ UPGRADE your characters and collect resources to discover new, magic arrows and skills
▶ DEVELOP your unique strategy and tactics to survive and defend your tower from an army of goblins and trolls!
▶ EARN multiple achievements
▶ EXPLORE diverse locations: elven cities, dwarf mines, valleys, and forests
▶ ENABLE the 18+ features for the full experiment: blood mode, exploding bodies, kill-cam

Become the greatest archery master and save the kingdom in this ultimate bow and arrow defence game!

The game contains rewarded videos as well which are optional to watch.
Satellina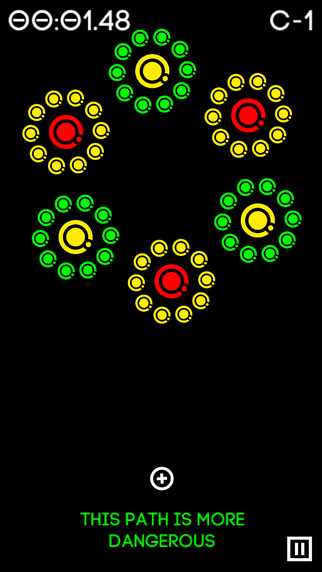 Normally $1.99.
"Incredibly satisfying… I'm absolutely enamored with Satellina–I'm absolutely in love with it." – AppSpy

Satellina: a simple and elegant "puzzle in motion" that can be understood within 10 seconds by a five-year-old, but has also driven adults to obsessive lengths. It has a clean, minimalistic look, a catchy original synthpop soundtrack, a challenging but rewarding (and never punitive) difficulty curve, and a timed structure that's perfect for speedrunning.

* Addictive gameplay
* 75 unique and beautiful levels
* Alternate palettes for colorblind players
* Bonus modes, secrets, and color schemes
* Compete against the world with global leaderboards
* Fully original, 17-track synthpop soundtrack

Questions? Comments? Complaints? Please email contact@satellina.com.

"Simple to learn but difficult to master… Unique and challenging enough to stand out in the App Store. The visuals are fantastic and retro in a way, the music is delightful, and the controls are intuitive." – AppAdvice

"A satisfying mixture of twitch gaming and tactical thinking." – 148 Apps [4 stars]

"I really enjoyed my time with the game." – TouchArcade [4 stars]

"A pleasure to play." – GameSkinny [8/10]

"Entrancing… a pure experience… perfect for speedrunners." – CriticalIndieGamer
3D Earth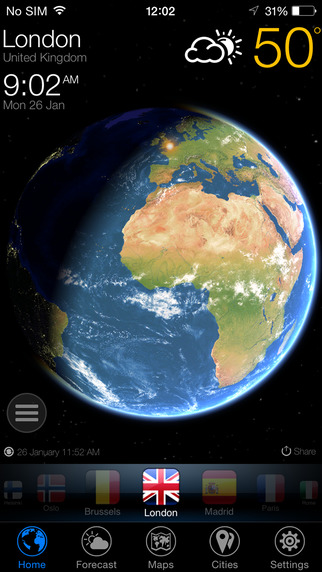 Normally $3.99.
Meet 3D Earth. The most wonderful app. Ever.
A clock and weather app unlike any you've ever seen.

3D Earth presents a stunning live 3D simulation of our planet with weather, forecasts and world clock for cities around the world.
Gaze at our planet floating amongst a universe of thousands of accurately rendered stars and gain a completely new perspective on time and weather.

The current weather data is gathered from thousands of professionally installed and maintained weather stations installed mostly at airports. 3D Earth only shows current weather from stations that have reported local weather conditions within the past hour. Current weather data is refreshed every 30 minutes; that is twice as frequent as most other weather providers can offer. Unique 48-hour forecasts from over 80,000 locations around the world provide a level of coverage and detail that simply cannot be found elsewhere.

Current weather information includes: description, air temperature, wind direction and force, humidity, dew point, pressure, visibility, as well as comfort index with reference to current weather conditions.
Detailed weather forecast information includes: description, day and night air temperature, wind direction and force, humidity, UV index, probability of precipitation, and comfort index with reference to current weather conditions.

FEATURES:
● Weather maps of temperature, humidity, wind, pressure and forecasts.
● World clock, weather and extended forecast for millions of cities around the world with 15 day and 3-hours forecasts..
● Notification Center Widget provides quick access to weather essentials (requires iOS8).
● Home Screen temperature icon. The current temperature for your location can be displayed on your Home Screen icon.
● Sunrise and Sunset times.
● iCloud city syncing

UNIVERSAL APPLICATION
One purchase for all devices – iPhone, iPad and iPod Touch
Voxel Invaders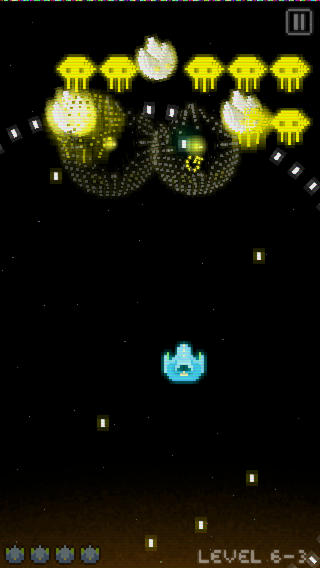 Normally $0.99.
Enjoy the simplicity and retro feeling of classical shoot'em up games boosted by incredible voxel graphics and vintage effects.

Defend our solar system against waves of angry aliens in a world of voxels graphics.

With just one finger you can fire your voxel canons at the enemies while moving your spaceship in 4 directions to dodge their attacks. Collect bonus to obtain new weapons and lives, make your way through asteroid fields and be surprised by dramatic 3D immersions or radical change of gameplay.

Features include:
– 24 levels containing more than 140 stages
– dozens of different invaders including bosses
– 9 different weapons
– various gameplay depending on the levels
– 3 levels of difficulties
– intuitive single-finger control
– 3D OpenGL based voxel graphics
– original vintage sound effects and electro soundtracks
BeatPad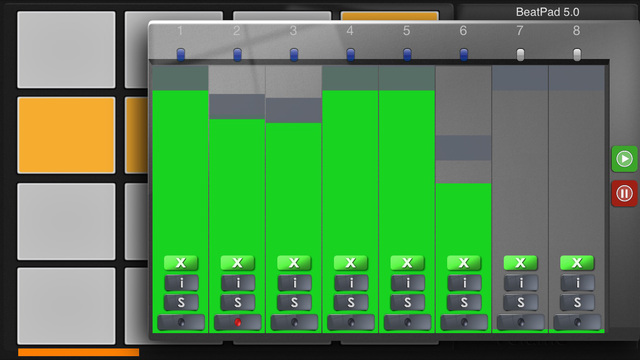 Normally $2.99.
***People are getting paid for selling beats they make with BeatPad! BeatPad comes with tons of kits pre installed and you can download tons more in our kit pack store. Epic beatmaking awaits you!

Easy To Use | Hi Def | Export Your Beats
Download On Sale Today!

INTRODUCING: Loop files make beatmaking easier and faster! This changes everything and is only available in BeatPad! Download Loops from the kit pack store to get started.

◆ The ultimate app for music creation! Fun, simple, easy, and so many sounds to choose from! I am going to release an entire album made with BeatPad! ~ Bolt928

◆ My friends are amazed at how well this app does against their $500+ pro equipment!!" ~ ZipDriverX

NEW FEATURES
| Apple Watch BeatPad App
| Import 16 wave files in zip to easily create kits
| Export flexible XMLoops to Rap-Studio
| New Built-In Kits
| iTunes File Sharing

FEATURES
– Create XMLoops for Pocket Studio! XMLoops can be played in Pocket Studio at any tempo and allow you to sing or rap over your beats in a more flexible way.
– Create Custom Kits by sampling microphone audio or Importing audio from email and the web!
– Share your custom kits with friends!
– Download Kits made by others from around the world
– Universal App Installs on iPhone, iPad & iPod Touch!
– Quantize: Automatic Note Sync keeps you on beat
– Email Your Beats to EVERYONE!
– Upload Your Beats to SoundCloud, YouTube & Your FaceBook wall
– Professional Sound Banks used by Real Producers
– 8 Channel Music Sequencing
– Type and Save Your Lyrics to Each Song
– Easy to use interface..
– Send your song files to friends for collaboration
Inked
Normally $0.99.
Inked is your powerful tattoo app to discover hundreds of fresh tattoos every day, easily search through thousands of real tattoos and save your favorites to gaze at them whenever you want.

— TESTIMONIALS

"It helps me to get my creative juices flowing. See what other people came up with, have done or are willing to do."

"Inked gives me a place where I can save all the bits and pieces for my sleeve and not only share them with other people but also have a place for me to reference when I actually go see the artist."

"Instead of having to check websites, instagram accounts, facebook posts and so forth, with Inked I have it all in one place, grouped up and nicely. It's a time saver. Time is money!"

"Inked is my main go-to when I'm wanting to get an idea or concept because it's very simple. I like it, it's clean and easy."

"I like it because there is a dedicated spot on my phone for something I'm quite interested in."

— WHO IS INKED FOR?

YOU SHOULD BUY INKED IF:
• You want to get a (or another) tattoo
• You love tattoos and can't get enough looking at them
• You want to help us by giving feedback to improve the app

YOU SHOULD NOT BUY INKED IF:
• You don't care about tattoos
• You only criticize other tattoos and the people having them

— FEATURES

DISCOVER
Daily there are hundreds of new, fresh, real tattoo to discover. We are fascinated by the vast range of tattoos people are doing every single day. We love to discover real tattoos and we hope so do you!

TAGS
Of course when you are getting tattooed and are looking for inspiration you need to know some styles you like and need a way to discover more of the same type. That's why we support tags natively and show it along the tattoos. Simply click on tag you want to see more of and boom you will have loads of tattoos of the same style.

Some of the most popular tags on the app:
• Small
• Flower
• Thigh
• Dots
• Line

You can alway discover the latest popular tags in the search tab.

SEARCH
Don't find something as a tag? No problem, just use our powerful search to find any kind of tattoo. Enter any term or combination of terms. The search also will find closely related tattoos. Sure, thousands of tattoos to search through are cool but you know that's really cool? A million tattoos. We are working hard to achieve this! :)

FAVORITES
See something you like? With Inked you can easily save your favorites and always have your best tattoos with you. The best thing though is that you can gaze at them whenever you want and show them securely to anyone!

No more:
• Scrolling through you camera roll trying skip over the embarrassing shots when you want to show a tattoo to your friend or an artist
• Searching through you PC folders, not finding what you had in mind
• Not having your browser bookmarks with you all the time
• Wireless transferring pics you found on your computer to your phone (no, we didn't make this up, people are actually doing this!)

— ALWAYS IMPROVING

Even though Inked is already really useful for many cases, the app is far from finished and we have much planned for it but we wanted to give you access to the app as soon as possible. The development also won't stop and the app will become more and more powerful. But on the other hand we are also very focused on quality and keeping the app as simple as possible while still providing you more useful features!

There's always room for improvement, so make sure to let us know what you think, what's missing, what you like or don't like and what could be improved! We are reading every email (info@inked-app.com) and comment and come back to you!
Music Touch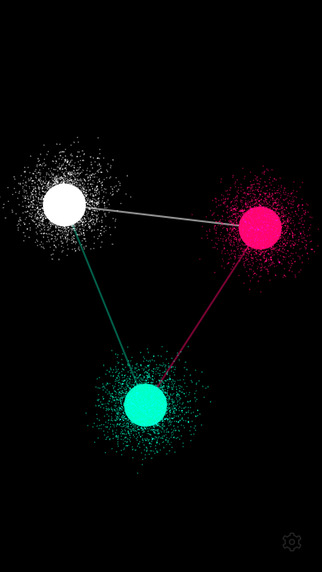 Normally $0.99.
This application is designed for music lovers and those who want to make music.

The controls are very easy and the sound quality is superb! Fully possible to make your own music or performance just with your fingertips! You control the notes, rhythm and tempo, allowing your creativity and expressivity to shine.

* After a few touches anyone can enjoy it instantly!
* When you try it you will understand how to use it directly.
* An interactive art production.
* No music knowledge or experience is necessary.
* Offers a totally new experience!

How To Play: Use three fingertips to tap the three color lamps, move your fingertips to make different music. All you need to manage your mix is at your fingertips! Creating music never been so easy!
---
Our deals and product reviews are picked by BGR's expert editors and team.

Follow @BGRDeals on Twitter to keep up with the latest and greatest deals we find around the web. Prices subject to change without notice and any coupons mentioned above may be available in limited supply.