If you purchase an independently reviewed product or service through a link on our website, we may receive an affiliate commission.
In a perfect world, we could all go out to eat every single day and become regulars by grabbing a great meal at our favorite local establishment, rather than a once-in-a-blue-moon treat. Unfortunately, that's not a reality for everybody, as eating out can be costly and not so time-efficient. Plus, for the most part, it's costly. But, contrary to popular belief, you don't have to go to a restaurant to eat "restaurant-quality" meals — you can, of course, make them right from home. The first step to doing this is cooking with high-quality cooking oil. Sure, you can opt for something cheap and generic, but you won't get that unequivocally delicious taste using just any ol' oil. Whether it's for sauteing, frying, or marinating, take a look at some of the best cooking oil for making restaurant-quality meals from the comfort of your own home.
Best All-Around Cooking Oil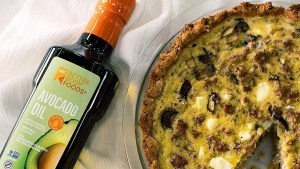 We'll start with a cooking oil that's healthy, versatile, and most of all, delicious — the BetterBody Foods 100% Pure Avocado Oil Naturally Refined Cooking Oil. It's similar to olive oil — at least from a fat standpoint — as it contains a similar amount of monounsaturated fat, only it's more versatile for cooking. While it only contains a mild flavor, it's quite smooth and serves as a healthy alternative to traditional cooking oil. It's also completely non-GMO and gluten-free, making it a great option for those on strict diets. This versatile avocado oil from BetterBody foods also contains a high smoke point of 500°F, so you can seamlessly use it for sir-frying and other high-heat dishes.
BetterBody Foods Refined Avocado Oil, Non-GMO Cooking Oil, Kosher, Keto and Paleo Diet Friendly…
Price:
$8.24 ($0.49 / Fl Oz)
Available from Amazon, BGR may receive a commission
Most Flavorful Cooking Oil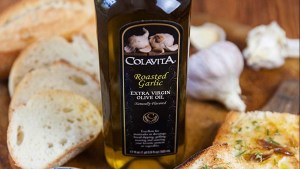 In terms of flavor — obviously a huge deal for most chefs, you can't go wrong with Colavita Roasted Garlic Extra Virgin Olive Oil. This garlic-flavored extra virgin olive oil is a great choice for any dishes that require a little extra kick. It's perfect for making simple garlic bread, or you can even use it for a variety of marinades, roasting, grilling, and dressings. It's really a simple blend too — the oil is really just a mix of extra virgin olive oil, natural garlic, and a variety of other natural flavors. And for those on a special diet, it's suitable for low FODMAP diets and certified by Monash University, allowing you to use it without worry. This 32-oz bottle is certainly sizable and a great bang-for-your-buck purchase, so what's really holding you back from that delicious garlic flavor?
Colavita Roasted Garlic Extra Virgin Olive Oil, Low FODMAP, 32 Fl Oz (Pack of 1)
Price:
$14.99 ($0.47 / Fl Oz)
Available from Amazon, BGR may receive a commission
Best Cooking Oil for Sauteing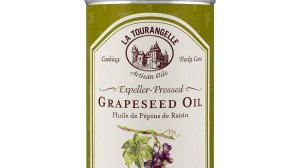 If you're mostly looking for something for sauteing and marinating ingredients in a versatile and delectable oil, the La Tourangelle Grapeseed Oil is a great choice. This delicious, artisanal oil is both versatile and sustainable, as it's made from natural ingredients from around the world. The grapeseed oil is a bit mild so it won't overpower your meal, however, it's smooth and contains a very high smoke point, allowing you to use it to saute vegetables, shrimp, chicken, or virtually any delectable saute recipe. It's also great for things like stir-fry, and you never have to worry about burnt oil or evaporated oil when you're cooking up some restaurant-quality food. This artisanal oil is organic, non-GMO, expeller-pressed, and of course, outstanding for any type of meal, period.
La Tourangelle, Expeller-Pressed Grapeseed Oil, High Heat Neutral Cooking Oil, Cast Iron Season…
Price:
$7.49 ($0.44 / Fl Oz)
Available from Amazon, BGR may receive a commission
Most Versatile Cooking Oil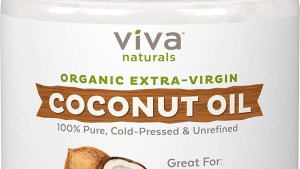 From a versatility standpoint, the Viva Naturals Organic Extra Virgin Coconut Oil is virtually unmatched. This nutrient-rich blend can be used for practically anything — from baking and cooking to skin and health care. You can even use it as a way to whiten your teeth! You can formulate it yourself and create homemade lotion or hair conditioner that aren't greasy and are totally natural. Furthermore, it can be used as a substitute for traditional butter (you can even spread it on your toast, muffins, etc), making it a healthy alternative to a number of different things. This ultimately begs the question — is there anything you CAN'T use coconut oil for?
Organic Coconut Oil, Cold-Pressed - Natural Hair Oil, Skin Oil and Cooking Oil with Fresh Flavo…
Price:
$7.27 ($0.45 / Fl Oz)
Available from Amazon, BGR may receive a commission
Best Cooking Oil Spray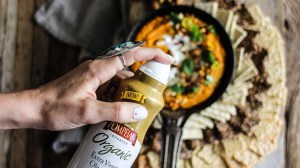 For many, a cooking oil spray is actually much easier — especially if you're really trying to limit the amount of oil you use in your recipes. In this case, the Pompeian Organic Extra Virgin Olive Oil Cooking Spray is a no-brainer. This eco-friendly, organic cooking spray contains boldly flavored extra virgin olive oil that's harvested from high-quality olives that are grown under specific conditions to protect both the fruit's natural antioxidants and the environment. And with no propellants or artificial additives and a high level of monosaturated fat, this is a cooking spray that can be used for dishes both small and large.
Pompeian USDA Organic Extra Virgin Olive Oil Non-Stick Cooking Spray, Full-Bodied, Perfect for…
Price:
$3.28 ($0.66 / Fl Oz)
Available from Amazon, BGR may receive a commission