If you purchase an independently reviewed product or service through a link on our website, we may receive an affiliate commission.
Art can be created by those who old and those who are young. Being able to draw and color are tasks that you learn when you are younger but can be vital your entire life. One of those mediums that allows you to use your creativity your entire life is chalk. You can draw on the sidewalk, the driveway, or plenty of other places. Obviously, many people think of a teacher using chalk on a chalkboard when they think about adults using chalk. You can draw on cardboard, construction paper, and many other surfaces. We've highlighted some of the best chalk sets on the market for either young users or older users alike. Let's take a look and give you ideas as to what chalk you can use where.
Best White and Colored Chalk Set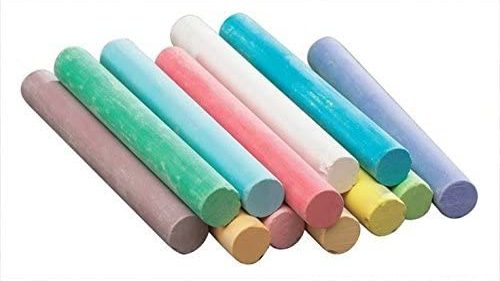 Providing you with the best of both worlds in terms of colors, the Kedudes Non-Toxic White and Colored Dustless Chalk Bundle is safe for all ages. This is shipped with improved packaging, so it doesn't show up broken. This set includes 12 pieces of white chalk and 12 pieces of colored chalk. The colors run the gamut of the rainbow in terms of range. It marks easily and smoothly while it erases simple if you use the chalk on a chalkboard. This comes with a premium chalkboard eraser, so you'll be able to move onto the next subject fast. This is a quality set for both teachers and those who are designing outside of the classroom.
Kedudes Non-Toxic White Dustless Chalk (12 ct box) and Colored Dustless Chalk (12 ct box) Bundl…
List Price:
$12.99
Price:
$11.77
You Save:
$1.22 (9%)
Available from Amazon, BGR may receive a commission
Best Budget Chalk Set
Helping out your creativity and your wallet, you'll be hard-pressed to find a set of chalk that offers more value than the BAZIC 12 Color & 12 White Chalk. Each order comes with both white and colorful chalk, so you'll be able to make all kinds of drawings. There are shades of blue, red, pink, purple, green, and yellow to help you get all you can out of this set. These are long-lasting pieces of chalk that are non-toxic and easy to write with. It also comes with an eraser, so you can wipe down your chalkboard or blackboard quickly and efficiently. The chalk is sold and distributed in the United States and B BAZIC PRODUCTS, the company who makes this chalk, uses customer insight to guarantee a quality product.
BAZIC Products Colored (12 Pcs) + White (12 Pcs) Chalk + Premium Chalkboard Eraser Bundle, Non-…
Price:
$3.87
Available from Amazon, BGR may receive a commission
Best Large Pack of Chalk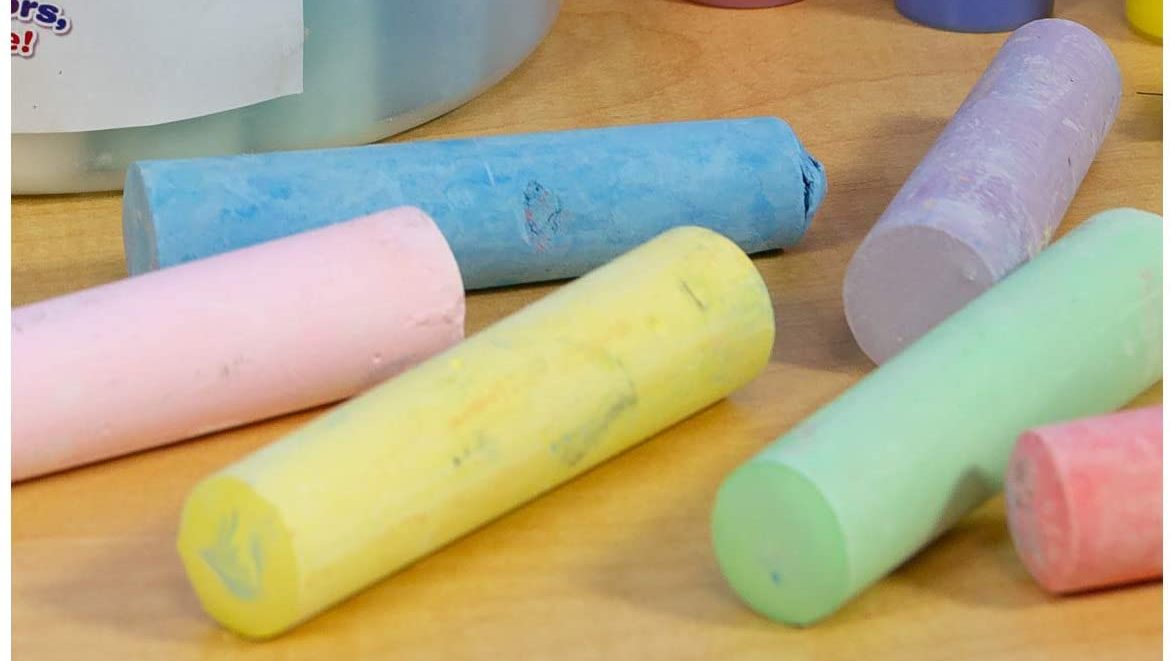 You won't run out of chalk anytime soon if you pick up the S&S Worldwide Color Splash! Giant Box of Sidewalk Chalk. These are thick pieces of chalk that are sturdy and break-resistant, so you'll have to use them up in order to get rid of them. Each piece is four inches in length and you'll receive 126 jumbo sticks with each purchase. They are one inch in diameter and you'll get pieces of chalk in red, orange, yellow, green, blue, light blue, purple, pink, and white. This is perfect to use on sidewalks and driveways. It's safe and easy to use for children, as it is non-toxic and will fit perfectly in their hands. When the fun is over, you'll be able to wash away the chalk markings on the ground with water, or just wait until it rains.
S&S Worldwide - ST00-406 Color Splash! Giant Box of Sidewalk Chalk(Box of 126)
Price:
$19.19 ($19.19 / Count)
Available from Amazon, BGR may receive a commission
Best Spray Chalk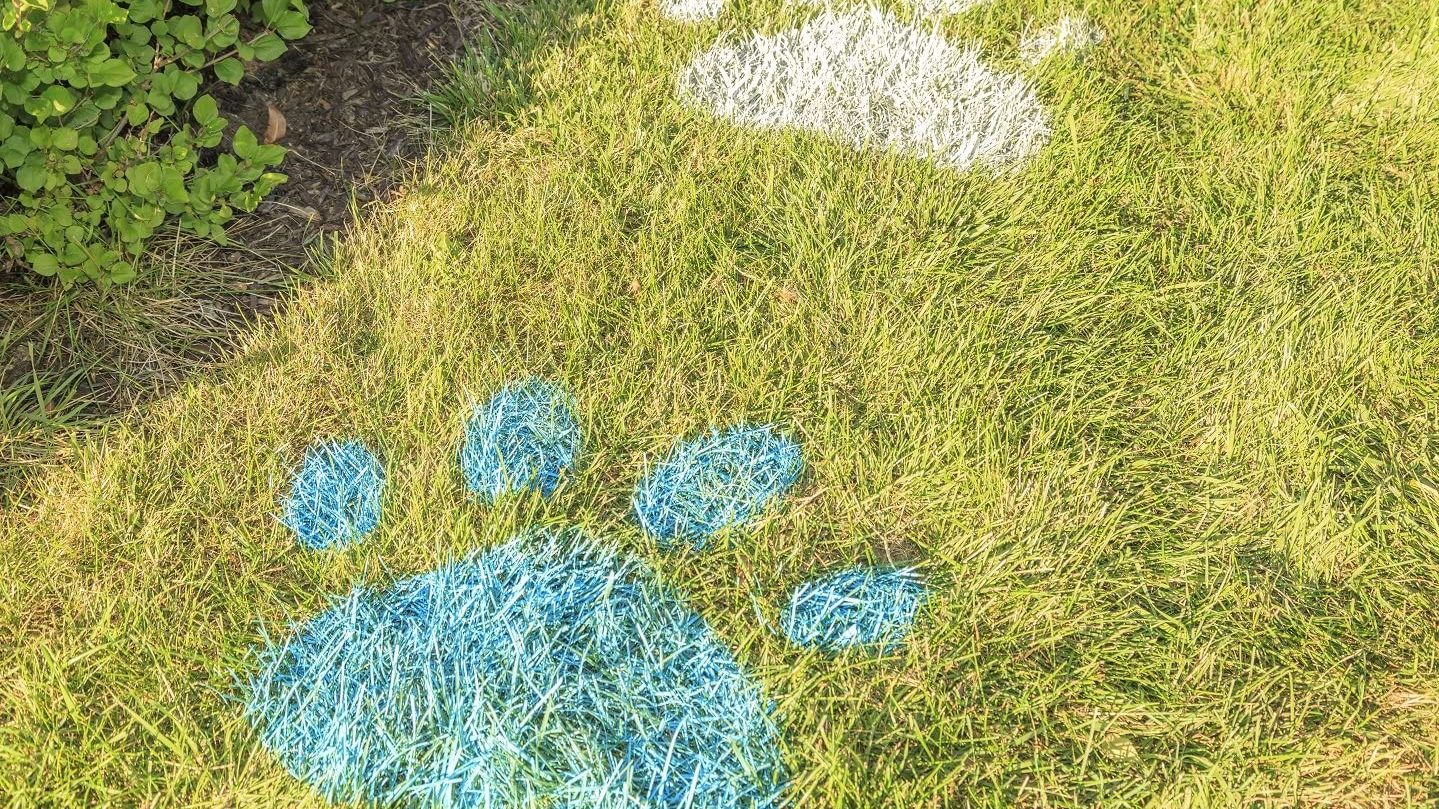 If you need to line a field or draw in areas that may not be pavement, you should consider using the Testors 307587 3 Pack Spray Chalk. This washable, non-toxic chalk formula dissolves naturally over time with exposure to rain or water. This allows you to decorate or create on surfaces like pavement, concrete, asphalt, sand, snow, grass, or glass. This comes with three cans of white chalk but you can choose between blue, yellow, patriotic colors, or assorted colors as well. It instantly turns into powder when it's sprayed and you can cover 80 linear feet with each can. It lasts up to seven days without moisture.
Testors 307587 - 3 PK Spray Chalk, 6 Oz, White
Price:
Available from Amazon, BGR may receive a commission
Best Indoor Chalk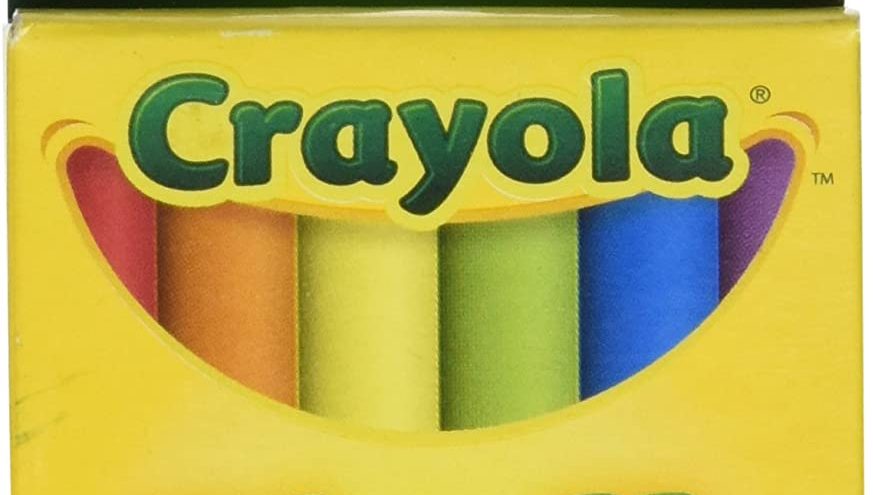 Great for individual use in your home or in the classroom, the Crayola Chalk, Assorted Colors Box of 12 Sticks holds up well. This draws smooth, clean lines, and is hard, so it won't break easily. It's ideal for children's chalkboards, construction paper, cardboard boxes, and paper bags. You'll get two sticks of six different colors to color what you want. This comes with blue, green, orange, red, violet, and yellow.
Crayola Chalk, Assorted Colors, 12 Sticks Per Box
List Price:
$6.15
Price:
$1.45
You Save:
$4.70 (76%)
Available from Amazon, BGR may receive a commission