If you have the need to store a lot of games — and I mean a lot of games — on your console, then PlayStation is here to make it possible.
In a blog post, Sony announced the latest beta software for the PlayStation 5. While all of the features are currently in beta and not available to the public just yet, it does give us a glimpse at what we can expect when the update rolls out to everyone.
One of the most significant features will be the increased storage users can install on their PS5. The PlayStation 5 allows users to install an SSD to expand the internal storage of the console. Up until now, users could install SSDs up to 4TB. Now, that limit is being doubled to 8TB.
You can now use an M.2 SSD with a maximum capacity of 8TB (up from the previous 4TB limit) to expand storage space on your PS5 console.
Another big feature coming to the PS5 is the support for Dolby Atmos audio. With the update, compatible games will be able to output audio in the format to supported televisions, soundbars, and home theater systems.
3D Audio powered by Tempest 3D AudioTech can now be enjoyed by those who own compatible Dolby Atmos-enabled HDMI devices such as soundbars, TVs or home theater systems. Tempest 3D AudioTech specifically renders to the Dolby Atmos audio devices in use – including overhead channels – allowing for even greater levels of immersion in the audioscapes of PS5 games.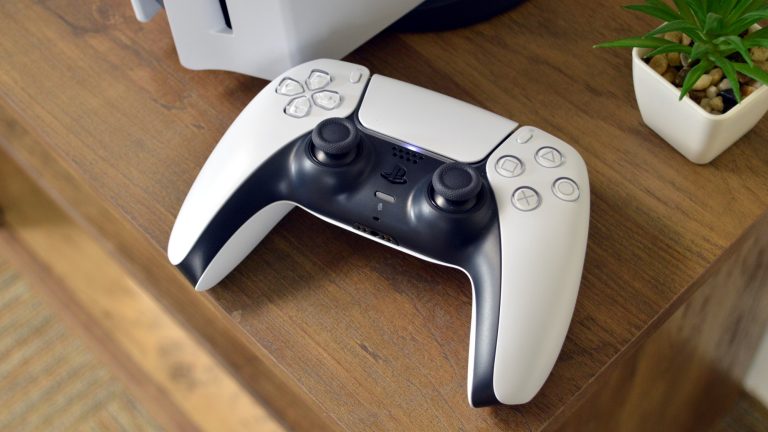 The company is also rolling out the ability to use a second controller for assistance, allowing gamers to use two controllers as one — you know, to give your friend some help in a particularly challenging part of a game.
You can now assign a second controller to one account as an assist controller, and use two controllers to operate your PS5 console as if you were using a single controller. This feature introduces a new way for you to enjoy games collaboratively with others or help a friend or child navigate a particularly challenging section of a game.
The update includes a number of other features, including the ability to experience haptic feedback in the system user interface, new ways to invite people to your party, share screen previews, an easier way to join your friend's game session, a new tournaments tile in the game hub, reacting to messages with emojis, and the ability to search your library.
You can also, finally, mute the PS5's beep sound when turning it on or off.
So, hold on to your butts. You could be watching Oppenheimer in full Dolby Atmos quality on your PlayStation soon enough — just as Christopher Nolan intended it.