Another one (maybe) bites the CCS dust.
If it seems that automakers are flocking to ditch CCS and adopt Tesla's NACS charging standard on future EVs, you wouldn't be wrong. A number of high-profile automakers like Ford and General Motors have already announced deals to adopt Tesla's charging connector for future electric vehicles starting as soon as 2025.
Tesla, GM, and Ford make up the top three sellers of electric vehicles in North America. Who is the fourth? Well, that happens to be Volkswagen, who has now indicated that they may be jumping on board the NACS train. In a statement seen by The Verge, Michael Steiner, a member of VW's extended executive board, said: "We welcome access to additional charging infrastructure for our North American customers and always aim for improving the charging experience via open standards and seamless interoperability."
If Volkswagen as a company adopts the standard instead of just the Volkswagen brand, that would also bring NACS to some big names like Audi, Bentley, Bugatti, Lamborghini, and Porsche. All of those EVs would not only benefit from NACS when they adopt the charging technology but likely — as many other brands already announced — they will even get access to the Supercharging network via a CCS to NACS adapter as soon as 2024.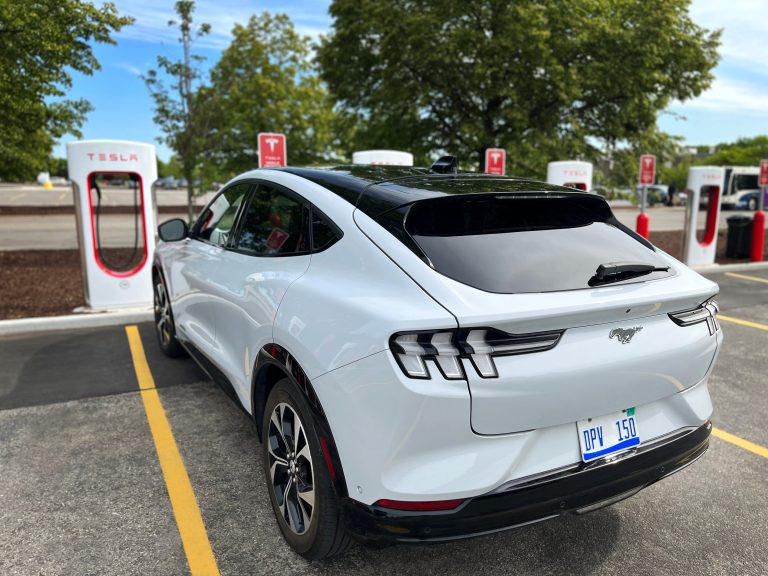 The big holdouts in adopting NACS in North America are still Hyundai and Stellantis, which hold brands like Kia, Jeep, and Dodge. Toyota and Nissan also haven't adopted the standard, but there have been rumors surrounding both that deals are being discussed.
Betting against NACS continues to look worse and worse for any automaker hell-bent on sticking with CCS. I personally won't purchase an EV until I find one that has Tesla's charger on it — that's what I'm hoping happens when Rivian launches the R2 in 2026. I think I speak for a lot of potential EV buyers when I say that.