Tesla may be leading the charge when it comes to electric cars but there's plenty of other startups that are hoping for a piece of the pie as well. Uniti is a small Swedish company that has been working on its first vehicle for a while now. It's called the Uniti One, and it looks like a futuristic people-moving pod straight out of a 1950s issue of Popular Science.
Uniti just pulled the curtain back on the One, and it's safe to say that it's like nothing you've ever seen on a real-world road. Like a silver bubble, the One is immediately eye-catching from the outside, but it's the interior that might actually be the most shocking part of the entire package.
Uniti is outfitting its first vehicle with an optional "smart screen" steering wheel that looks more like the cockpit of a sit-down arcade machine than a modern car dashboard. With two controller-like handles and a massive tablet situated right in the middle, it actually looks like it might be a distraction. The company claims it's "as easy to use as a smartphone," whatever that means, but it certainly does look cool.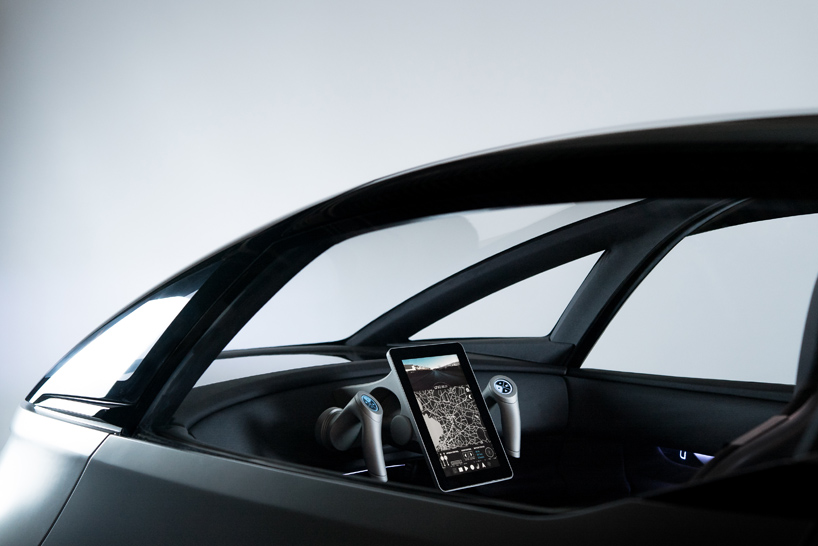 The Uniti One might look like a modest little pod, but its spec sheet is actually rather impressive. The tiny coupe boasts a remarkable range of 186 miles on a single charge. Juicing up the battery will take just 3 hours and 10 minutes, and the car and hit 50mph in just 3.5 seconds when in "sports mode." Overall top speed is 80mph. The company plans to sell models with two, four, and five seats.
Uniti expects that the One will be available for customers starting in 2019, but you can go ahead and pre-order the vehicle right now anyway (because of course you can). The base model without any additional bells and whistles will set you back 14,900€, which works out to about $17,700. That's definitely an appealing price point, especially for an electric car, but as we've seen so many similar startups crash and burn before delivering their first product we'll just have to wait and see if Uniti makes it to 2019 in one piece.