Despite all of the controversy currently looming over Tesla due to Elon Musk's ongoing antics, it's easy to lose sight of all of the positive things the company is accomplishing. Just a few weeks ago, for example, Musk noted via a blogpost that Tesla is currently on track to have a record-setting quarter, "building and delivering more than twice as many cars as we did last quarter."
What's more, a thorough review of the Model 3 by the National Highway Traffic Safety Administration (NHTSA) reveals that Tesla's mass market EV is among one of the safest cars on the road. Even more impressive, Tesla's Model 3 earned 5 stars across every tested category, including frontal crash, side crash, and rollover. All the same, the fact that the Model 3 earned such rave safety reviews shouldn't come as much of a surprise given the glowing safety reviews that both the Model S and Model X received in the wake of their release.
Earlier today, the NHTSA posted a few photos of the Model 3 it used for testing. The first photo below is the aftermath of NHTSA's frontal crash testing, a test which "simulates a head-on collision between two similar vehicles, each moving at 35 mph" and takes account of how both the driver and passenger fare as a result.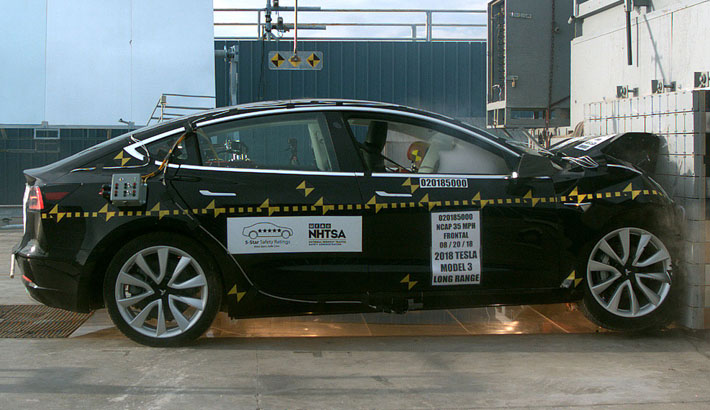 The photo below showcases a Model 3 post side-testing, a test which "simulates an intersection collision between a standing vehicle and moving barrier at 38.5 mph" and takes account of how both the driver and rear passengers fare. The Model 3 also underwent side pole testing designed to mimic the outcome of a Model 3 crashing into a fixed object like a sturdy tree.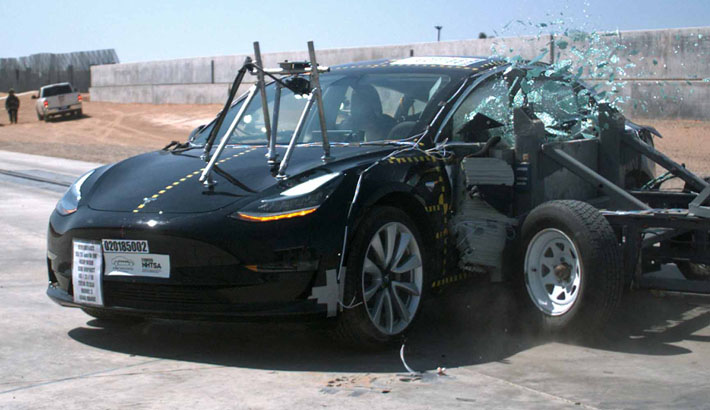 The last picture is from the NHTSA's rollover test of the Model 3, a test designed to measure "the risk of rollover in a single-vehicle, loss-of-control scenario."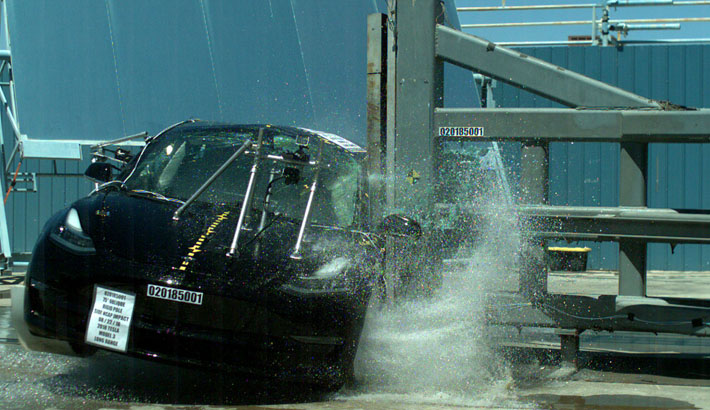 Again, with all of the hoopla surrounding Tesla these days, not to mention Tesla's ongoing struggles to significantly boost production, it's worth remembering that demand for Tesla vehicles remains incredibly strong.