Google I/O 2017 is in full swing in San Francisco, but Microsoft is really looking to conquer the month of May when it comes to official press events. We already witnessed two of them in May, including a Surface Laptop event and Build 2017, but Microsoft has a third shindig scheduled for May 23rd. And a new leak indicates that Microsoft's next-gen Surface Pro tablet/laptop combo will be the star of the show. Should we be surprised? Not really.
As soon as Microsoft announced its Shanghai-based event, many speculated that the company plans to introduce the Surface Pro 5 at the event — and Microsoft did confirm new hardware was en route. However, Microsoft keynote star Panos Panay was quick to point out there's no such thing as a Surface Pro 5.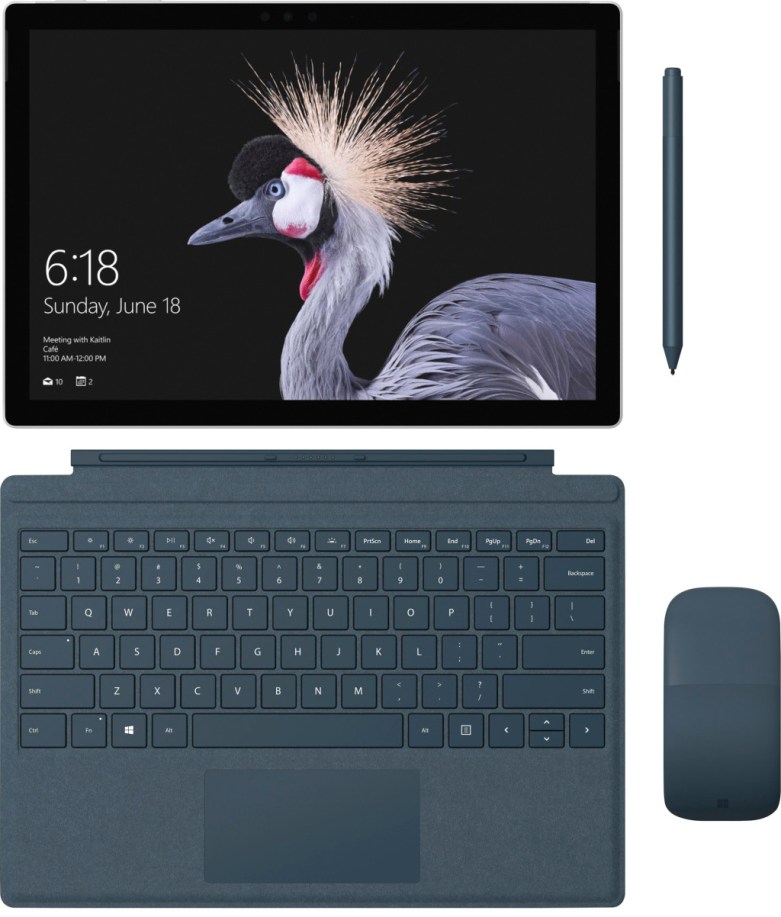 Meanwhile, well-known gadget leaker Evan Blass published a series of images showing the next Surface Pro, without calling it the Surface Pro 5.
Panay may have been telling the truth about the fact that Microsoft will not announce a Surface Pro 5 at the event. Microsoft might stop using numbers for its device, a move that would make total sense considering Apple is doing the exact same thing with its laptops.
The next-gen Surface Pro will not bring over a major redesign, Blass explains on VentureBeat.
"Instead, the upgrades here are by and large internal (thus the 'refresh' characterization)," he says. "It's very much a 'tock' release, to use terminology commonly associated with S-branded Apple iPhone models.
Blass doesn't mention any hardware changes, but he does say the device will come with new colors for the pen and keyboard accessories that will be similar but not identical to the Surface Laptop colors.