Samsung is the king of the foldable smartphone business right now because there's really nobody else to challenge it. Most of the exciting Galaxy Z Fold competitors out there are restricted to China. And Apple isn't making a foldable iPhone yet. But the lack of competition won't stop Samsung's innovating in the space. The new Flex Hybrid screen that folds and rolls/slides into a large 12.4-inch tablet is proof of that.
Announced ahead of CES 2023, the Flex Hybrid display folds out just like the Galaxy Z Fold smartphones. The main screen sits inside, and the device becomes a 10.5-inch tablet with a 4:3 aspect ratio.
But this is where things get interesting. The right side of the Flex Hybrid screen slides or rolls to the right. The display diagonal extends all the way to 12.4 inches, as the device becomes a large tablet with a 16:10 aspect ratio display.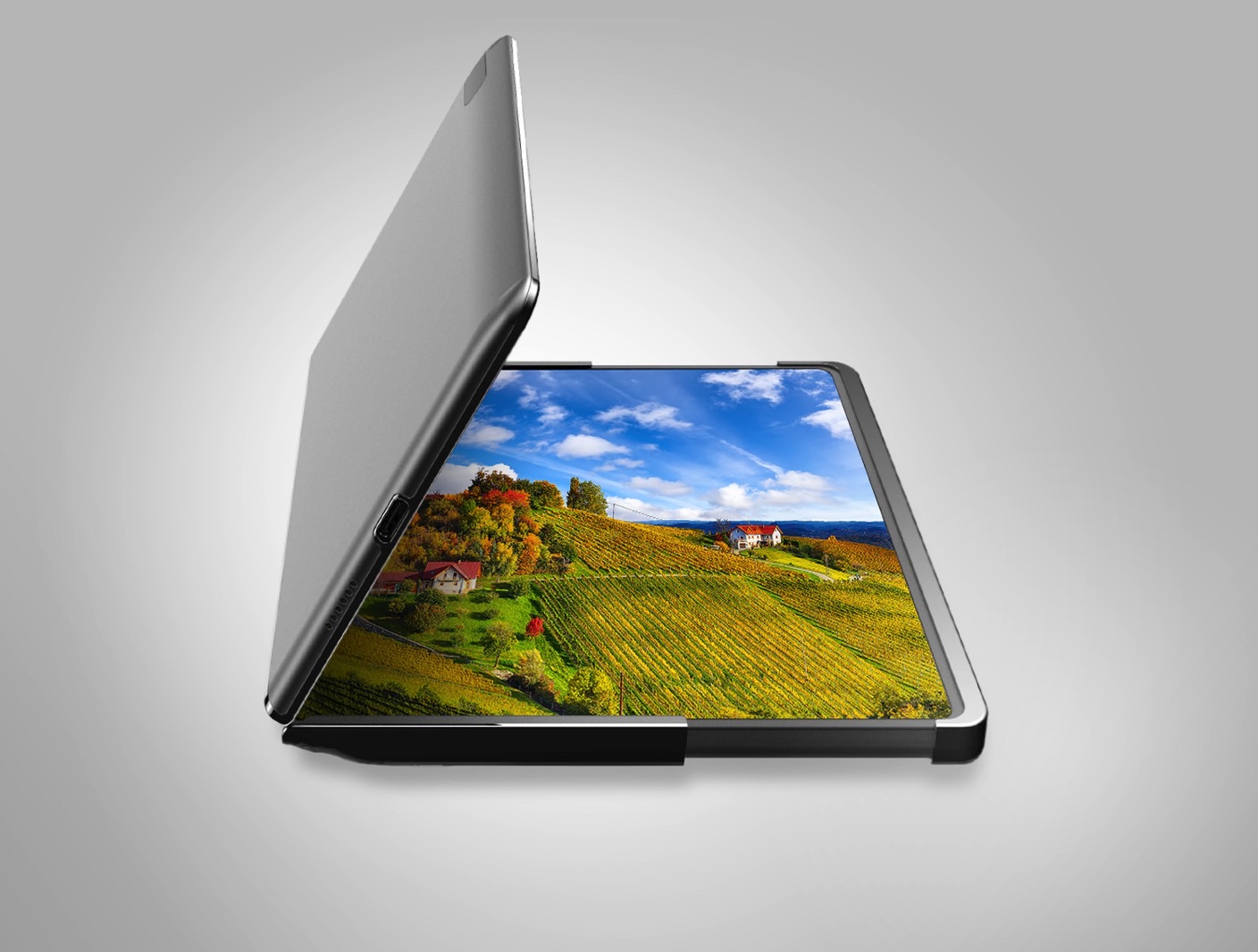 That said, the Flex Hybrid is just a concept for now. There's no telling when Samsung will make a commercial device like the one in the image above. And we might not necessarily want such gadgets in our hands anytime soon. As exciting as these display innovations might be, the resulting device appears to be rather bulky and not that great looking.
Moreover, with so many moving parts in play, the Flex Hybrid display is a drop away from permanent damage.
Still, we need companies like Samsung to showcase what they can create right now. That's the only way to advance the tech we need for the foldable devices of the future.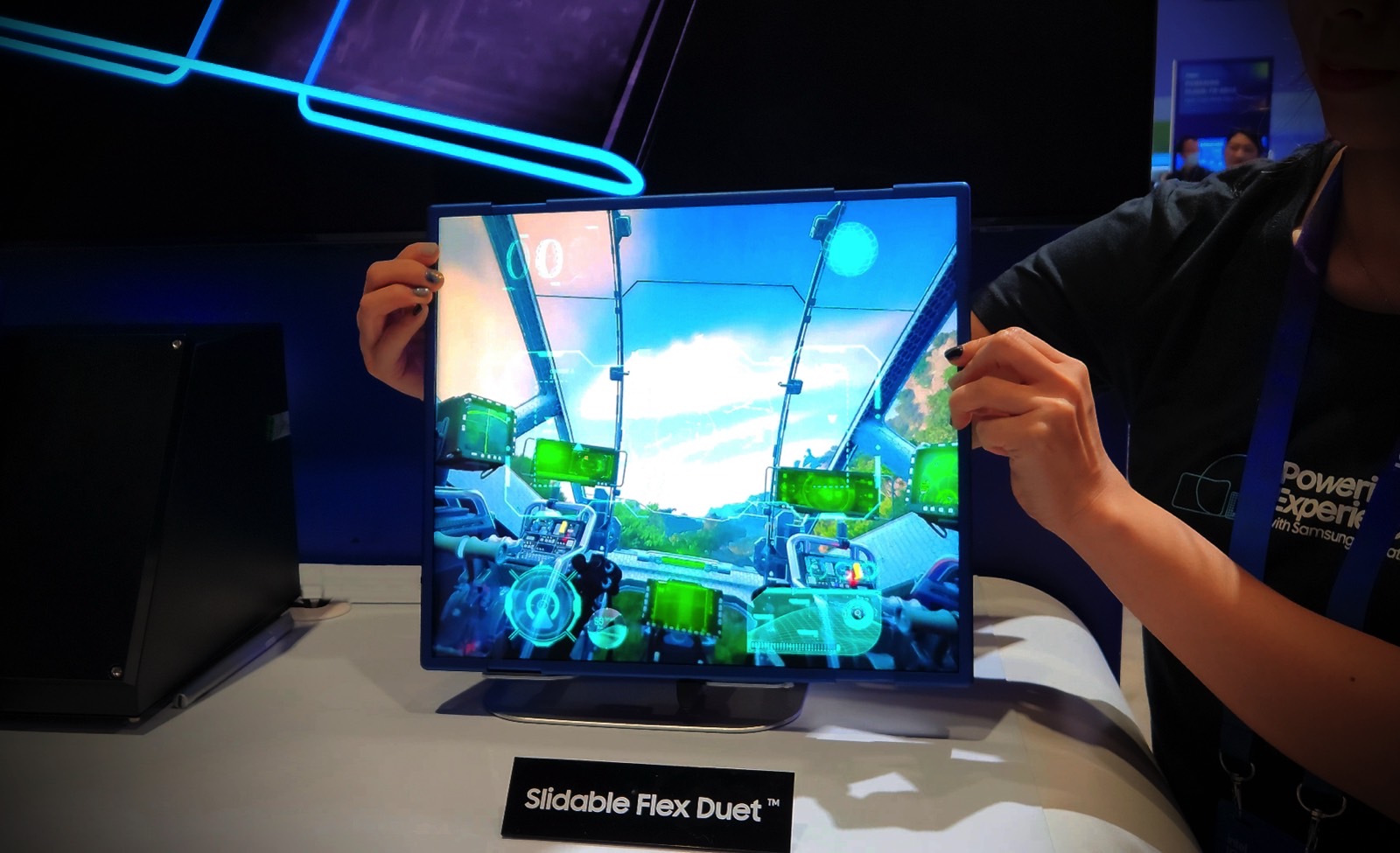 The Flex Hybrid isn't the only new Samsung screen at CES 2023 with a slidable section. Samsung showed a 17-inch slidable screen at Intel Innovation 2022, and the display will now appear at CES.
Samsung has two concepts in place. The Flex Slidable Solo expands the screen in one direction. The Flex Slidable Duet lets you slide both sides into something larger. The screen measures 13- to 14-inch before you extend it. It becomes a 17.3-inch tablet/laptop when you slide out the sides.
Like the Flex Hybrid, durability remains the primary concern with these slidable screens. And, again, there's no telling if we'll see them in commercial devices anytime soon.