When Samsung unveiled the Galaxy Note 9 back in August, the handset became the first flagship in the world to support up to 1TB of storage thanks to a combination of built-in and expandable storage. The top of the line Galaxy Note 9 ships with 512GB of storage and support of up to 512GB microSD cards. But, until now, Samsung's own 512GB microSD card had been missing in action.
Samsung's 512GB Evo+ is hardly the first microSD to come in this particular capacity, but Samsung teased it the card in August without revealing actual launch dates for it. German blog AllAboutSamsung has spotted the card listed on the local Samsung website, which also finally reveals its price.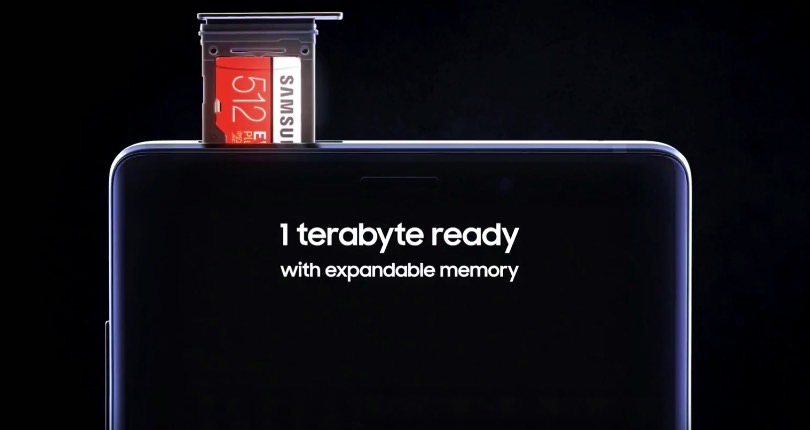 As expected, the 512GB card is quite expensive at €289.90 ($330), but if you need that much extra storage, you'll probably want one. Then again, you can buy two 400GB SanDisk microSD cards right now on Amazon and still have more than $100 left over. The 256GB version of Samsung's new card is more affordable at €99.90 ($113), but again, that's the same price as the 400GB SanDisk card right now thanks to Amazon's sale.
You can't buy either new card in Germany, however, as Samsung's website only lets you sign-up for notifications regarding availability. What's interesting is that Samsung's US site doesn't have a page for the 512GB option. Regarding performance, the card will get you 100MB/s read speed, and 90MB/s write speed, which is the standard performance for Samsung's Evo+ cards.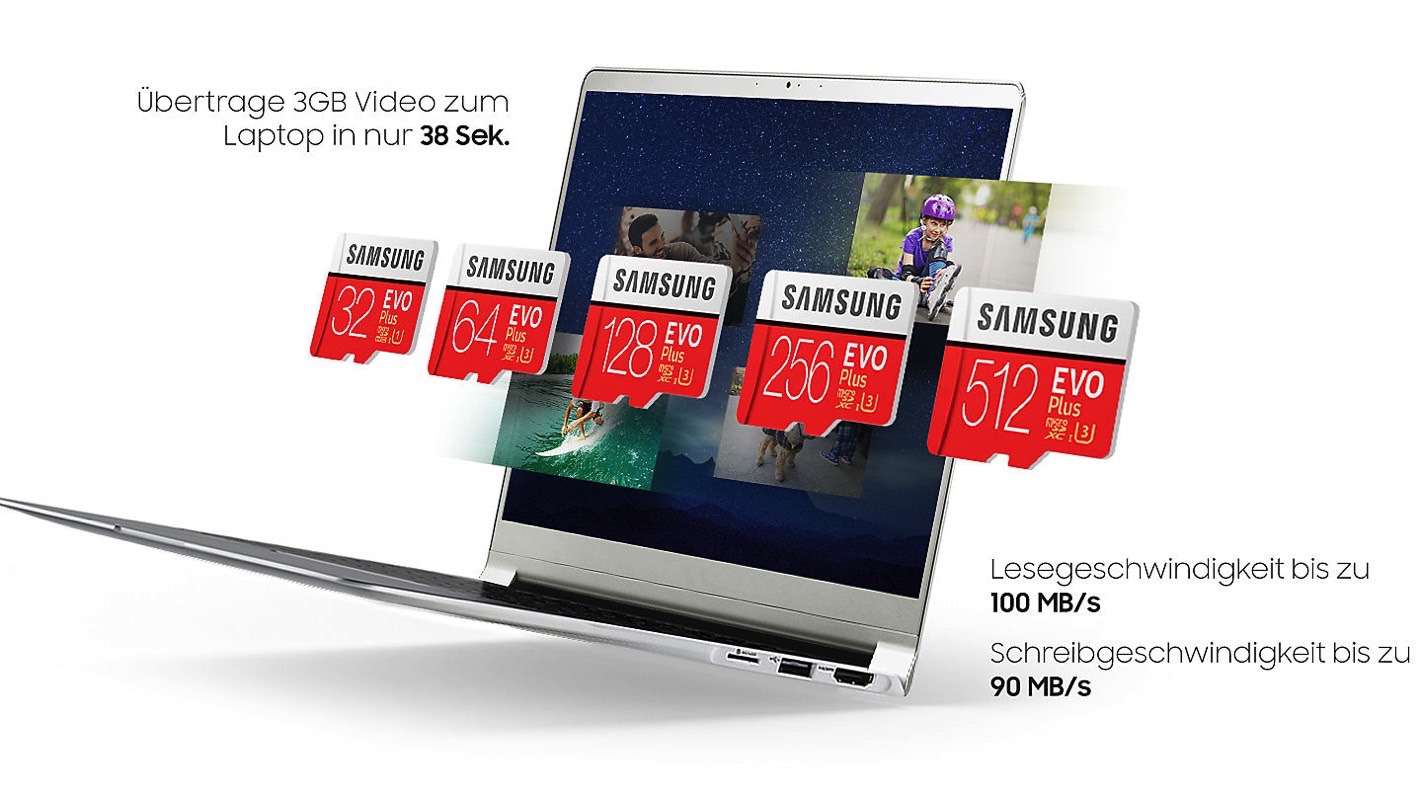 The Galaxy Note 9 won't be the only phone that can use Samsung's 512GB card. Any new phone that supports microSD storage will be able to use it. And the card will work with any other type of device that supports expandable memory. As you can see above, Samsung says the card can even be used on laptops to boost local storage.
And Samsung isn't the first company to offer high-capacity microSD cards. We already have 512GB cards and 400GB cards out there from Integral and SanDisk, respectively. It's just that Samsung teased its own 512GB card at the Unpacked press event back in August, and now it looks like it's finally going to launch.