Apple quietly announcing plans to add RCS support to the iPhone's Message app wasn't on my bingo card for this year. The way the confirmation came out of the blue on Thursday afternoon was all the more surprising. Apple is finally adding RCS support to iMessage, which should improve texting between iPhone users and Androids.
But this won't change the way the Messages app works on iPhone. iMessage text will still be sent over the internet, complete with end-to-end encryption. RCS messages will appear green on iPhone, rather than another color, to differentiate them from iMessage and the SMS/MMS standard. RCS texts will not be encrypted.
Also, Apple is embracing the RCS standard that the GSMA developed, and that's a key detail here. It's not Google's RCS, which supports end-to-end encryption, but the unencrypted standard that carriers use. Does that mean the blue vs. green war will continue to rage on?
Blue and green bubbles will continue to exist
Some Android users might say that Apple announcing RCS support means that Google and Samsung won. After years of campaigning against the blue vs. green chat bubbles differentiation in iMessage, this is a victory for Google, yes. But only a partial one. Technically, the bubbles will stay in place. Apple has confirmed as much to John Gruber.
It's not just the color. More important is that Apple is only looking to deal with the official GSMA standard, not the RCS experience Google has developed.
Green bubbles will mean you get SMS, MMS, or RCS texts on your iPhone. You'll be able to differentiate them from their contents. RCS supports higher-resolution photos and videos. But that's about it. Apple's end-to-end encrypted iMessage will not change color. They'll remain blue, as before.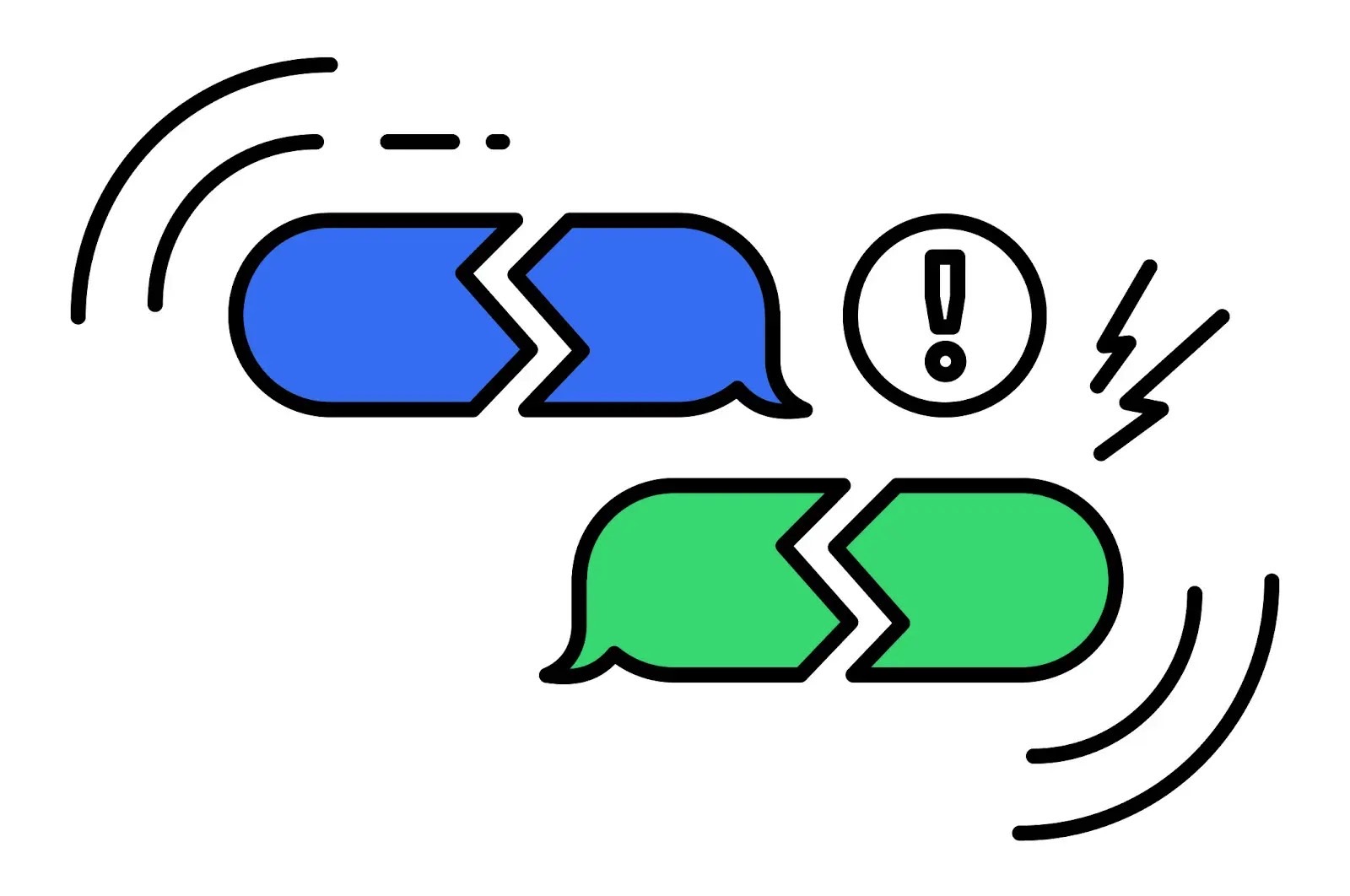 Here's Apple's statement to 9to5Mac and TechRadar on RCS adoption:
Later next year, we will be adding support for RCS Universal Profile, the standard as currently published by the GSM Association. We believe RCS Universal Profile will offer a better interoperability experience when compared to SMS or MMS. This will work alongside iMessage, which will continue to be the best and most secure messaging experience for Apple users.
But the iPhone maker also told TechRadar it won't support other companies' proprietary RCS encryption. Apple didn't name Google, but that's what it probably referred to:
The RCS standard still doesn't support end-to-end encryption. Apple, which has offered encrypted messaging for over a decade, is kind of a stickler about security. Apple says it won't be supporting any proprietary extensions that seek to add encryption on top of RCS and hopes, instead, to work with the GSM Association to add encryption to the standard.
Why the change of mind?
Why is Apple doing all of this? It's probably trying to appease regulators, especially in Europe, where iMessage is the subject of a probe. The EU wants to determine whether the iPhone's key messaging app should be a gatekeeper in the region. Google and some of the big carriers in Europe have already asked regulators to categorize iMessage as a gatekeeper. The deadline for such appeals expires this week.
A gatekeeper designation would force Apple to make iMessage work with competing services if those services want such interoperability. It is more than adding the RCS standard to the iPhone's Messages app.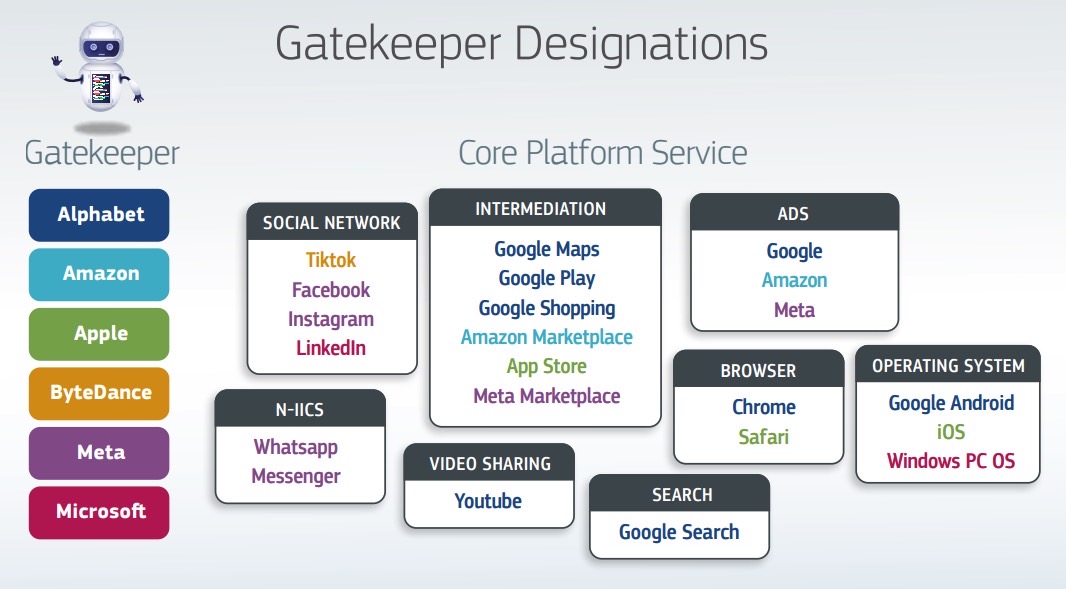 Apple embracing RCS is also a way to put somewhat of an end to Google's campaign, which is a great marketing trick for the latter. Google is making it seem like it's advocating for the consumer. But the blue vs. green chat bubble is not a thing in Europe.
Most people already use WhatsApp to talk across platforms. As a longtime user, I probably use WhatsApp more than iMessage. I'll use SMS/MMS only as a last resort, however. The adoption of RCS will not impact my texting experience.
What will Google do next?
Google could continue the campaign, as Apple won't support the RCS version that Google operates.
Keeping the colors in place makes it easy to tell which texts are secure and which aren't. It'll be interesting to see what happens if RCS on iPhones gets encryption support.
However, campaigning for adding Google's proprietary RCS system would be more difficult. Google can't say that Apple doesn't support RCS anymore. Google could always do it, but we'll see what happens down the road.
For now, Google said in a statement that it's happy to see Apple adopt RCS. Google will work with Apple to implement RCS on iPhone "in a way that works well for everyone:"
Everyone deserves to communicate with each other in ways that are modern and secure, no matter what phone they have. That's why we have worked closely with the mobile industry to accelerate the adoption of RCS, and we're happy to see Apple take their first step today by coming on board to embrace RCS. We welcome Apple's participation in our ongoing work with GSMA to evolve RCS and make messaging more equitable and secure, and look forward to working with them to implement this on iOS in a way that works well for everyone.
That said, I don't think RCS support will benefit Google in earnest. People who switch from Android to iPhone have better reasons to do it than iMessage.