Over the past several years, smartphones have become the most popular gaming devices on Earth. Not everyone uses their phone to play games, but everyone who owns a smartphone has access to tens of thousands of games at a moment's notice, whether they're on Android or iOS. But few, if any, phones have ever been built from the ground up for gamers, which is why Razer decided that now was the time to release its first ever smartphone.
On Wednesday afternoon, Razer introduced us to the Razer Phone — an Android smartphone with the world's first 120Hz UltraMotion display, support for Dolby Atmos audio and 8GB of RAM to run anything you throw at it.
I had a chance to go hands on with the phone late last month, and when I asked why Razer — a company best know for computer gaming accessories and gaming computers — was jumping into the increasingly crowded smartphone market, they told me that the technology had finally reached a point that they felt they had something to offer.
The highlight of the Razer Phone is its 5.72-inch Quad HD LCD display, which is capable of delivering the fastest refresh rates of any phone currently on the market, making it ideal for gaming and watching shows and movies. Plus, the display synchronizes with the GPU in order to remove image tearing. This is great for entertainment, but it will also come into play when you're doing more mundane activities, like scrolling through a website.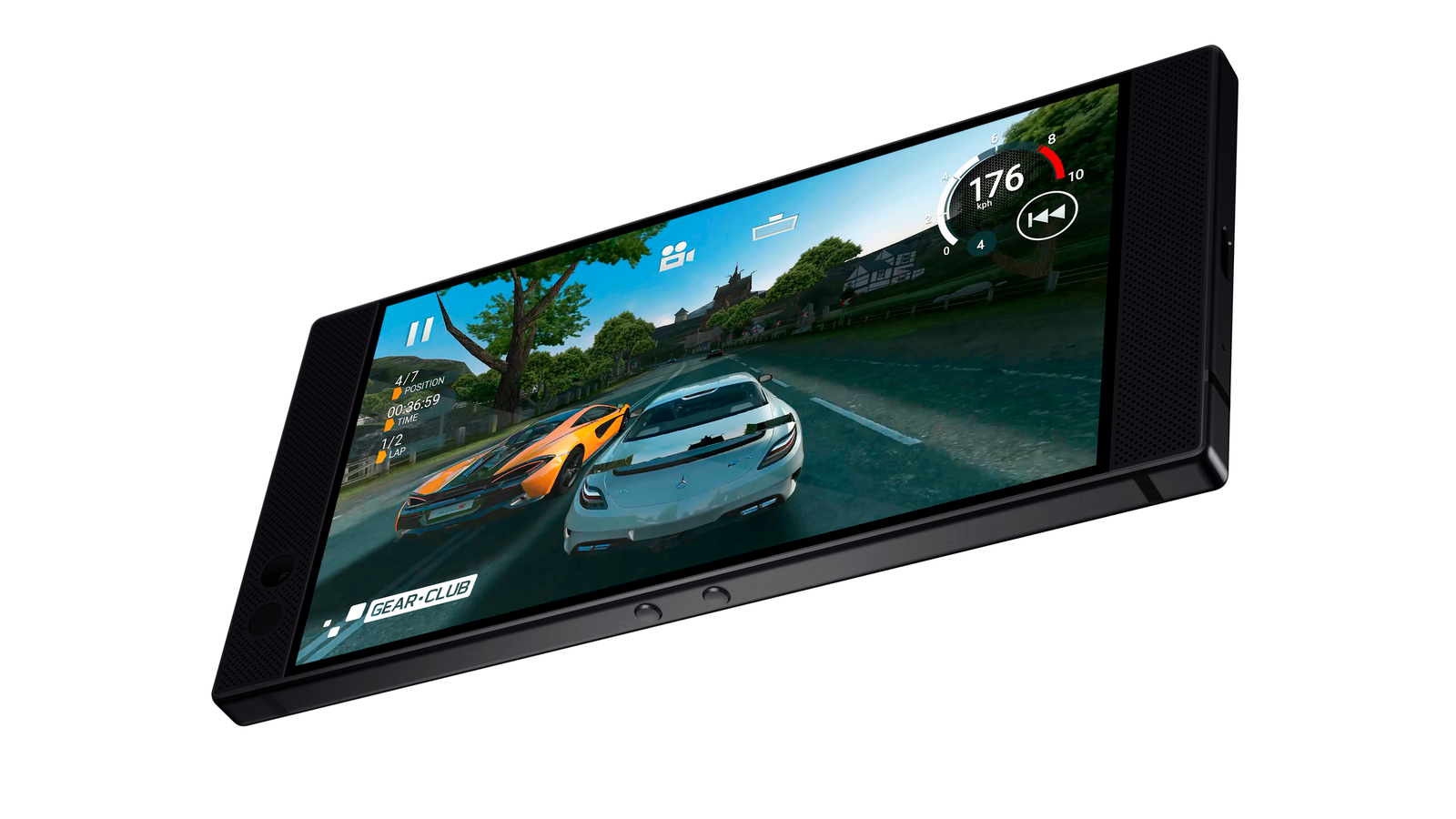 But the Razer Phone is more than just the refresh rate of its display. It supports Dolby Atmos audio, which it delivers via two front-firing speakers with dual dedicated amplifiers. Razer has also included a USB-C audio adapter with 24-bit digital audio convertor (DAC), which means the audio will shine on headphones as well.
Of course, this would all be pointless if the phone's performance was lacking, but Razer had stocked the phone with all the components you'd expect as well. With the Qualcomm Snapdragon 835 chipset and 8GB of RAM, you'll be hard-pressed to find something that won't run smoothly on this phone. And no matter how hard you push the Razer Phone, its 4,000 mAh battery and Quick Charge 4+ technology will keep it alive for hours.
I only had a limited amount of time to test the device during my meeting with Razer, but I was impressed by the display and especially the sound as I messed around with it. I was able to ratchet the volume to a surprisingly high level and the audio never cracked or stuttered, despite the fact I thought the speakers might pop off based on how loud I'd made it. I also played a few minutes of Riptide GP2, and while the intro video seemed to stutter a bit, the game itself was as smooth as I could have hoped for. Also, it might not be the sexiest phone on the market, but there's no question that its design makes it ideal for gaming sessions, especially in landscape mode.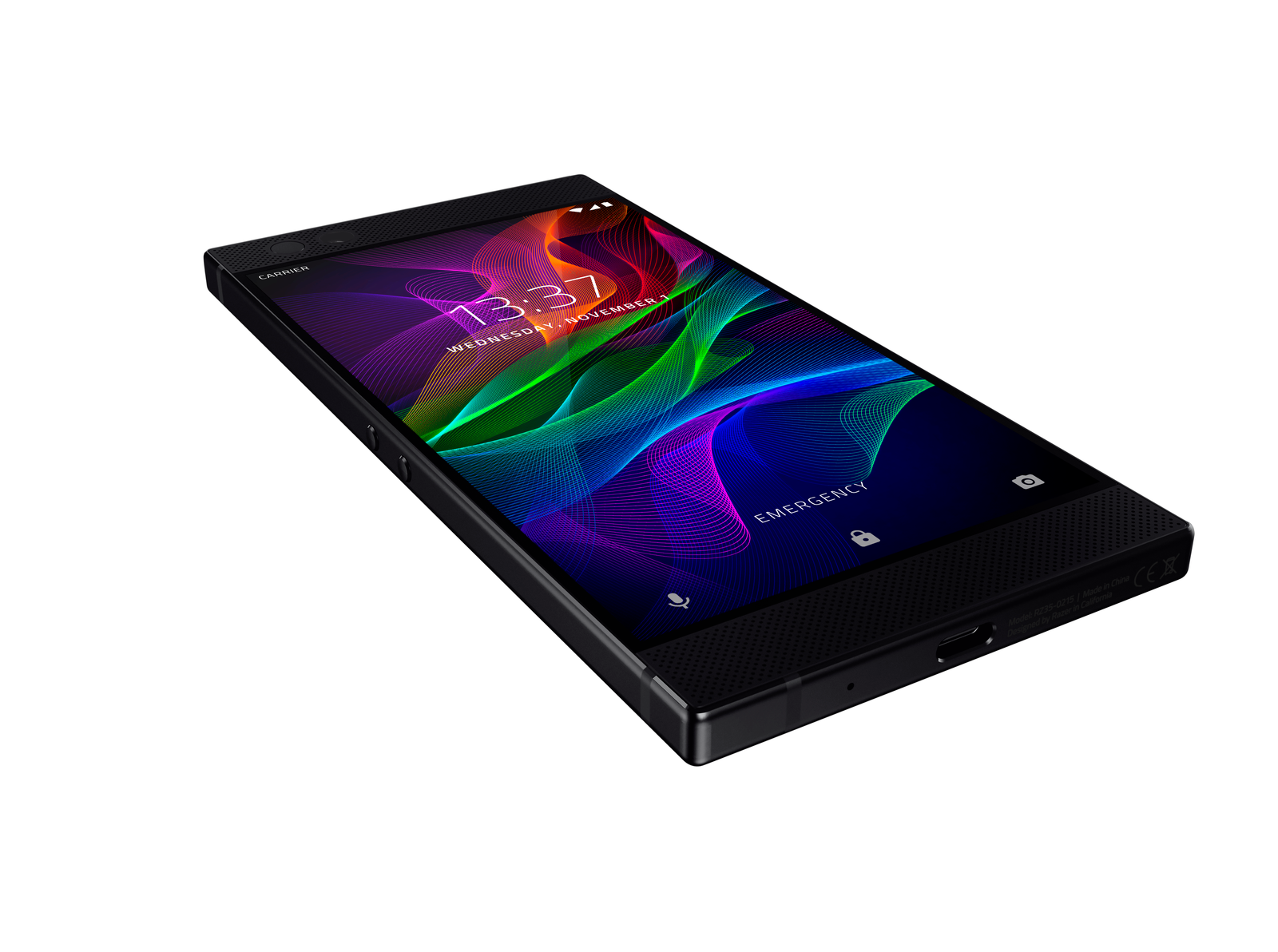 Finally, the Razer Phone comes equipped with dual 12-megapixel rear cameras and ships with Android 7.0 Nougat, but an update to Android 8.0 Oreo is coming in spring 2018. It's also worth noting that Razer has licensed the paid version of the popular Nova Launcher Prime, so users won't have to deal with bloatware.
And it wouldn't be much of a gaming phone without some exclusive gaming partnerships. Games like Final Fantasy XV Pocket Edition, Lineage 2: Revolution, Runescape, Tekken and Titanfall: Assault are all being optimized to take advantage of the unique hardware. Razer plans to continue to work with developers in the future as well.
If you want a Razer Phone of your own, Razer will open preorders for the phone on Razerzone.com starting today. It will also be available from Amazon and select Microsoft Store locations in the US. The Razer Phone will retail for $699.99, and will go on sale in launch countries on November 17th.