Proton launched its Proton Pass app a few months ago. I've been using it ever since in tandem with 1Password, which is my default password manager app. When Proton Pass arrived, I said that the Swiss software developer might convince me to switch over from 1Password. After several months of testing, I'm nearly convinced.
However, Proton Pass is still in its early days. The security protections and the overall experience are great, but the app is still not quite on par with 1Password's offerings.
Features like credit card autofill, a desktop app, and password sharing were not part of the original release. However, they are on the Proton Pass roadmap for the year. And it so happens that Proton has just announced its Secure Password Sharing feature for Proton Pass.
On top of that, Proton will let you subscribe to the Proton Pass Plus premium version of the app for a full year. If you missed the amazing lifetime deal Proton offered for the Plus plan a few months ago, you can score a free year of Pass Plus access for free. That's an even better deal if you're a Dashlane user annoyed by the company's recent announcement.
Dashlae announced a few days ago that Dashlane Free customers can save only 25 logins to their vault. For any more accounts, you have to upgrade to a paid version after November 7th.
I said before that password manager apps are must-have apps on smartphones and computers. No matter what provider you choose, you should also consider getting on a premium plan, which usually offers the best, most complete experience. That's why Proton Pass Plus is a better option instead of the free Proton Pass version. However, the latter is a great place to start.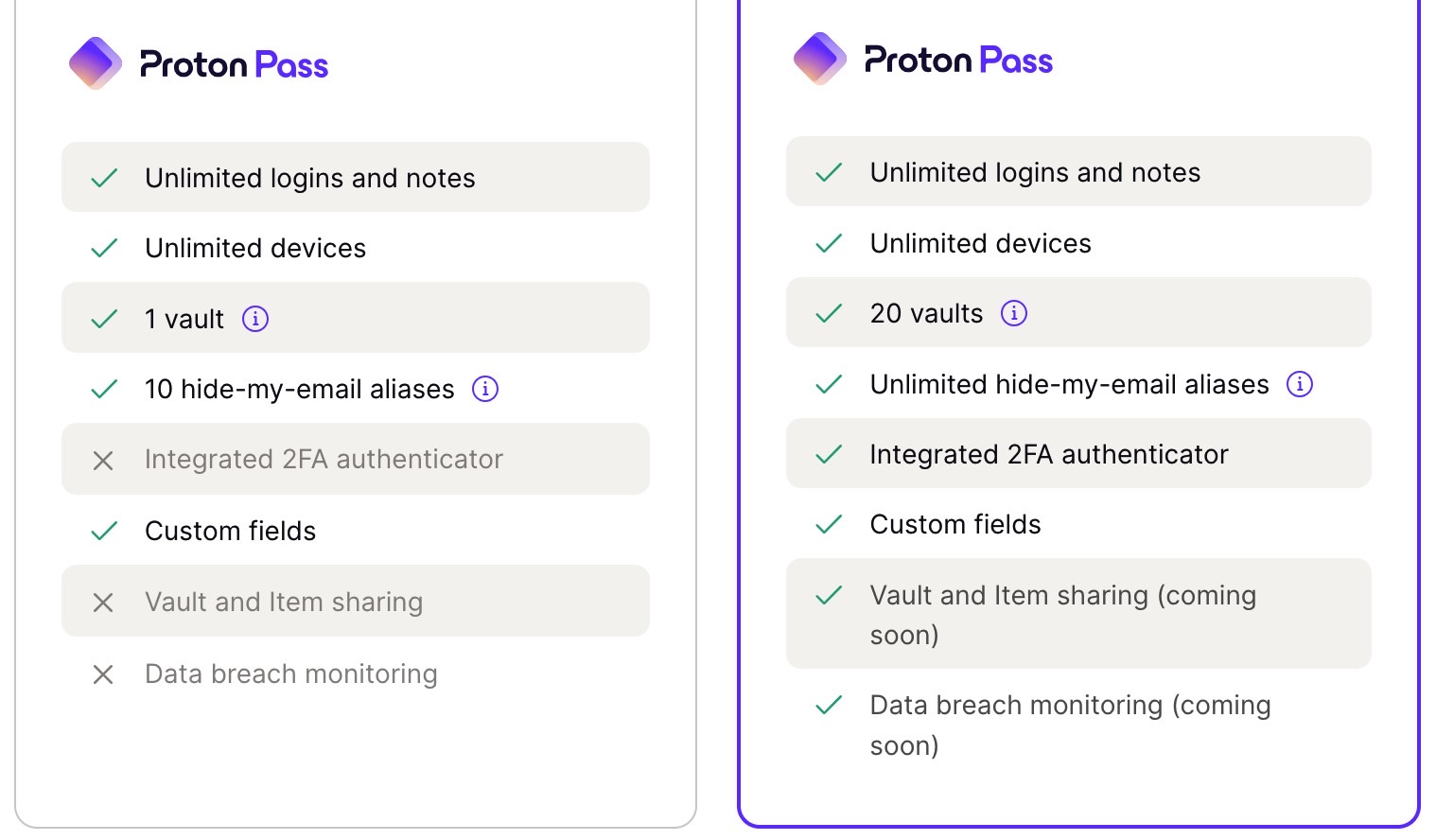 Before announcing the Secure Password Sharing feature, Proton came out with an exciting answer to Dashlane's changes. The Swiss firm made Proton Plus Premium free until October 31st. You can get 12 months of Plus access for free if you're a new Proton customer. Anyone with existing paid accounts can't benefit from the deal.
This is a great offer to take advantage of right now. If you decide to cancel, you can still store unlimited username/password combinations in the free Proton Pass account.
I mentioned the deal above before telling you how Secure Password Sharing works because the new feature involves Proton Pass accounts.
Proton announced Secure Password Sharing on Wednesday, explaining it's a fix to a problem many of us have had to deal with. We often share passwords with family and friends in ways that are not always secure. We send them via email and instant messenger apps, and we jot them down on paper.
The Secure Password Sharing feature lets Proton Pass create shared vaults that contain the passwords they want to share with others. These vaults are end-to-end encrypted, just like Proton Pass and any other software that Proton makes.
To share a Proton Pass vault with family, friends, and colleagues, all you have to do is send an email invitation to the recipients. They can sign up for a free Proton Pass account to access the shared vault from there. That's why I mentioned the Proton Pass Plus deal above. You can get ready for Secure Password Sharing by getting a Plus subscription for free.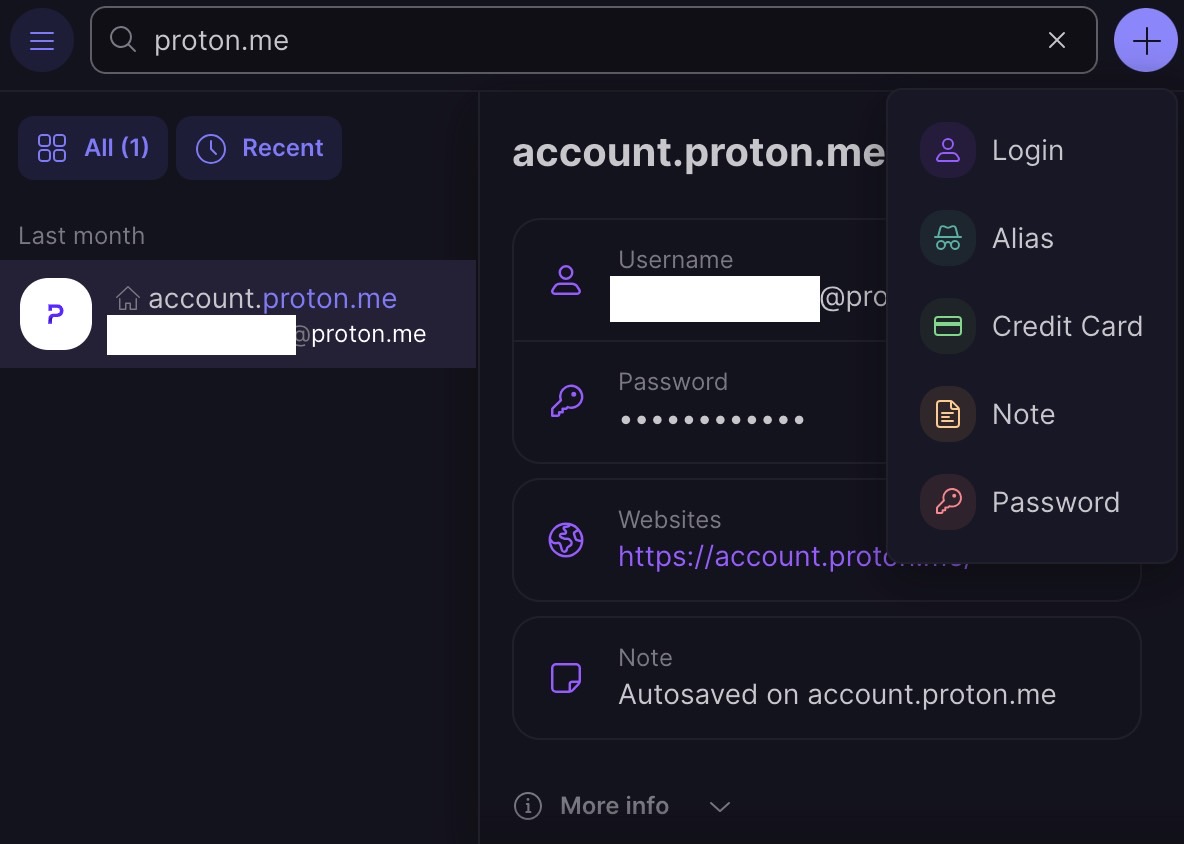 Secure Password Sharing will work across operating systems. All you need to do is install the Proton Pass app or extension to get it going. The vaults can contain passwords to services you might share with your loved ones. Like Netflix, for example. But they can also hold more sensitive information you want to share only temporarily, like credit cards or notes containing sensitive information.
Proton Pass users who share vaults can then make updates to the accounts they share. The changes will be available immediately to anyone with access to those vaults.
If you're about to get started with Proton Pass, head on to this link. I'll add that each Proton account comes with access to other Proton apps, including Mail, Calendar, Drive, and VPN.