If you thought that Sony will just sit idly by and watch Nintendo sell new versions of old consoles that are quite popular with the crowds, then think again. Sony wants a piece of that action, and it just unveiled a brand new console that will hit stores by Christmas. The brand-new-but-still-old PlayStation Classic.
The console has been somewhat modernized to keep up with the times, but it still gets you the retro gaming experience you want. For $99, you get a device that can be hooked up to modern TVs via HDMI, two wired controllers, and 20 preloaded PS games.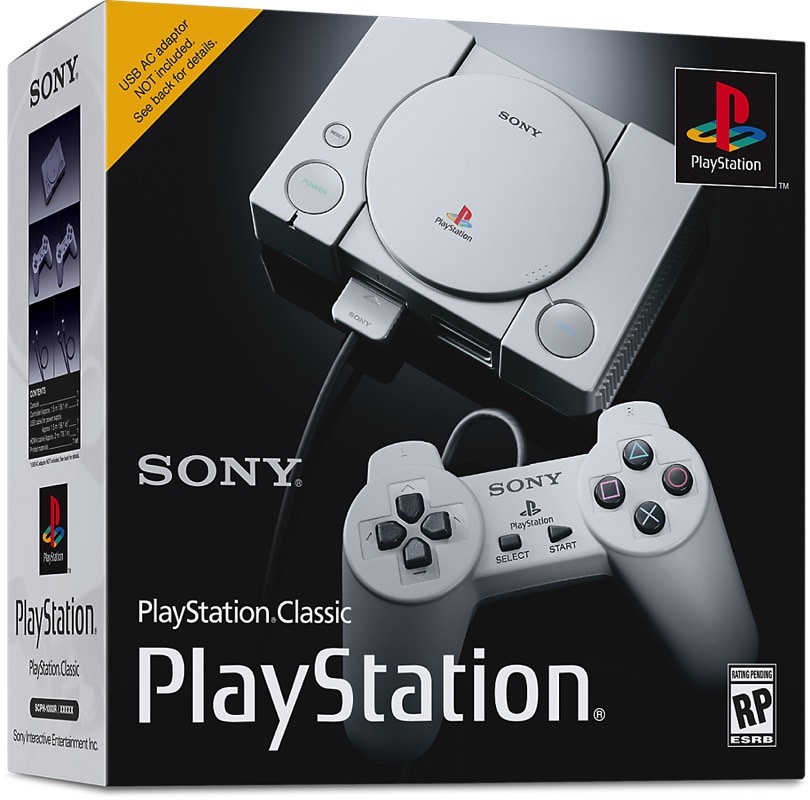 The console "perfectly mirrors" the original console but it's 45% smaller than the original PlayStation that shipped in 1994. However, not all of the original functions will actually work. For example, the disk bay is useless, and there's no way to get any other games, given that the memory cards don't work. Those slots are used to power the replicas of the original PS controllers, via USB, of course. You do get a virtual card to save your game progress.
Speaking of preloaded games, we do know five of the 20 titles, including Final Fantasy VII, TEKKEN 3, R4: Ridge Racer Type 4, Jumping Flash!, and Wild Arms. The list should be finalized by December 3rd when the console will hit stores in various markets.
Sony says you can preorder the console right away, to reserve yours for launch day. If you're into retro gaming, you might as well try to get one as fast as possible. And if you're not, you could always flip it on eBay. After all, like the NES Classic, Sony's old console should also sell out, especially ahead of Christmas.