Google's Pixel 3 and Pixel 3 XL won't be the best-selling smartphones of the year following their release in the coming months. In fact, Apple will sell more new iPhones during their debut weekend than Google will sell Pixel 3 phones during their entire lifespan. That seems like an exaggeration, but we assure you it's not. Estimates suggest Google sold fewer than 4 million Pixel phones in all of 2017. Meanwhile, sales of Apple's new iPhone models have been known to climb into the double-digit millions during their first weekend of sales alone. Even among Android vendors, Google is nowhere near the top-selling phone brand despite the fact that its Pixel branded smartphones offer huge advantages over the competition.
Google simply doesn't have the reach that rival phone makers have, and it doesn't invest anywhere near as much into marketing and advertising its Pixel phone lineup. Pixel phones are only available in a handful of markets, and distribution is severely limited in key regions like the United States, where the phones are only available through one major wireless carrier. We sincerely hope that Google steps things up in 2018 though, because a new leak from last night reveals a next-generation Google Pixel 3 XL that deserves some serious attention.
Last year's Pixel 2 and Pixel 2 XL smartphones are… nice. Sure they feature designs that were already outdated when they were released, but the phones themselves are terrific. They offer a pure Android experience that isn't marred or bogged down with extra layers of vendor software, and they're the only Android phones that gain access to new Android updates the moment they're released. This is a huge advantage over rival Android phones, and it makes Google's Pixel lineup the first choice of many hardcore Android fans.
In 2018, Google's flagship Pixel 3 XL will still offer all the same benefits as the current-generation Pixel lineup, but it'll be packaged in a fresh new design that's sleek and modern, albeit familiar.
Following a few low-quality images that leaked Thursday morning, xda-developers has published a new set of leaked photos that give us a much better look at Google's next-generation flagship phablet, the Pixel 3 XL. They photos reveal a completely overhauled design with an all-glass back as opposed to aluminum like Google's first- and second-generation Pixel phones. Around front, we can see that Google unsurprisingly copied Apple's iPhone X design with a big notch at the top of the display. Unlike the iPhone X, however, the notch appears to house a dual-lens camera setup while a single-lens camera remains on the back of the phone.
Here are some of the leaked Pixel 3 XL photos: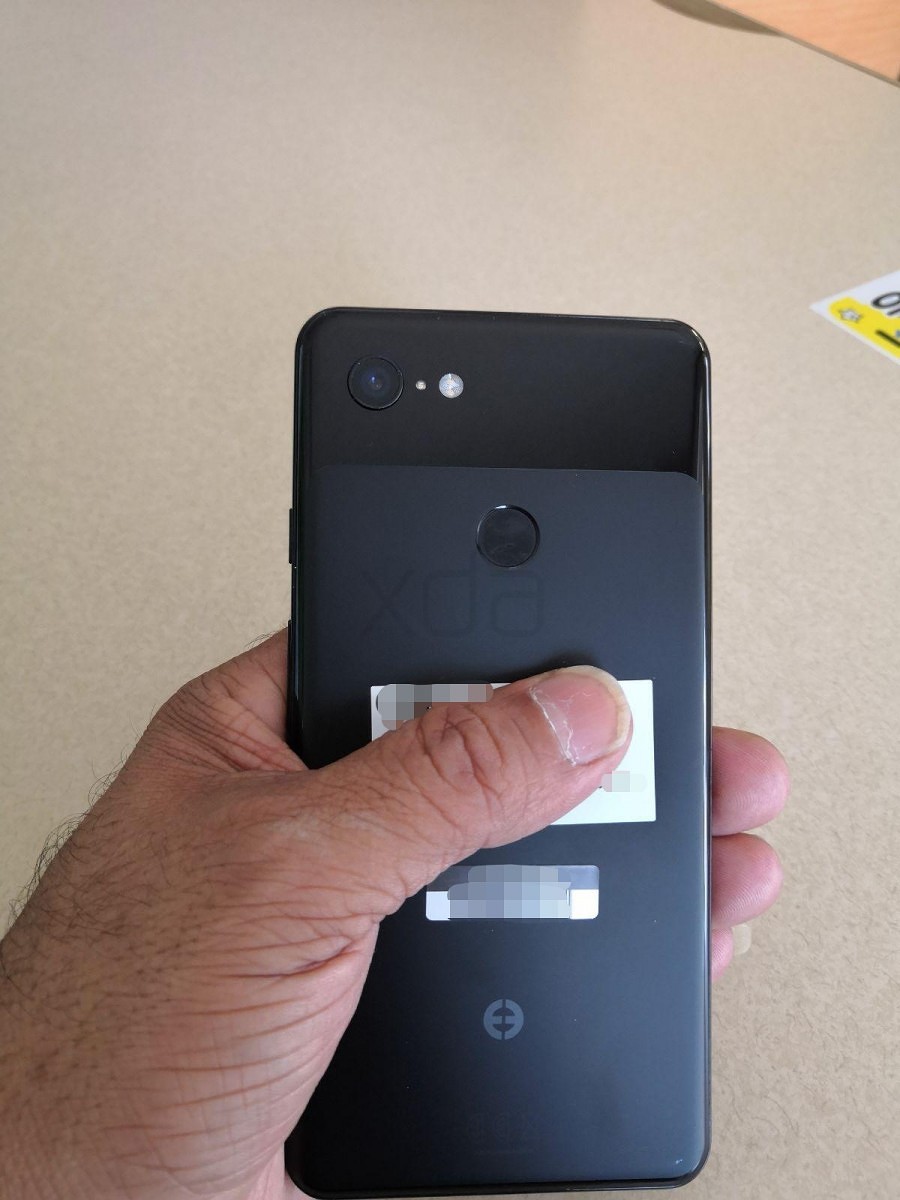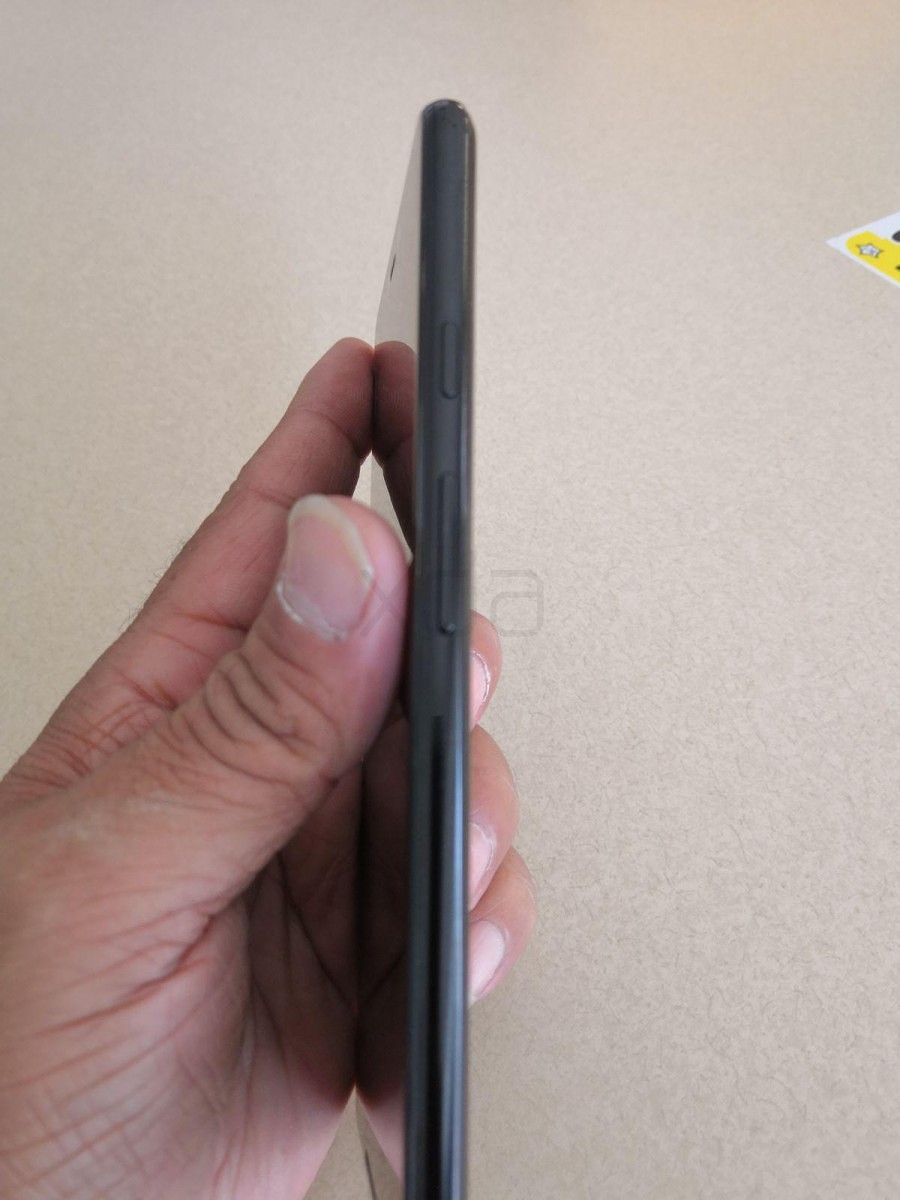 Google's Pixel 3 XL still has a "chin" bezel at the bottom of the display, but it otherwise resembles a larger version of Apple's iPhone X. The chin remains because Google, like other vendors, doesn't want to use the expensive solution Apple came up with to eliminate it. Apple uses pricey flexible OLED display panels and actually bends them 180° at the bottom of the phone. This way, the display controller component can be hidden behind the screen itself, rather than beneath it like most phones.
As for specs, the Pixel 3 XL is expected to feature about the same specs and performance as every other Android flagship in 2018. A Qualcomm Snapdragon 845 chipset will be accompanied by 4GB of RAM, and yesterday's Pixel 3 XL leak confirmed that there will be an option with 128GB of internal storage. It's unclear what other storage options Google might offer. The next-generation Pixel phone also has an all-glass back, so it's likely we'll get wireless charging support as well — so far OnePlus is the only company that switched to an all-glass back for no good reason at all.
Earlier Pixel phones have been released in October for the past two years, so we likely still have about five months to go before the Pixel 3 and Pixel 3 XL hit store shelves. The phone pictured in these leaks is an early prototype, and production likely hasn't yet begun.