Google's strategy with the Pixel smartphone line has always been a bit perplexing. Thanks to exclusive carrier partnerships in the US and limited global availability, sales have historically been quite low compared to other flagship phones. Is Google not really trying to make money with its Pixel handsets? Then there's the idea that Pixel phones are meant to showcase the absolute best of what Android has to offer, thanks to a "pure" Android experience that runs on flagship hardware. But if that's the case, why does Google wait until the end of the year to launch new smartphones that are inevitably outdated a few short months later when next-generation chipsets hit the market?
Perhaps we're overthinking things. Maybe Google's strategy with its Pixel lineup is as simple as the company seeking to offer something more in line with Apple's iPhones. Since Apple controls both the software and hardware sides of the iPhone experience, the company can create the precise user experience it wants. Meanwhile Google has spent all these years watching other companies manhandle Android.
Whatever the case, Google's Pixel lineup has found an interesting niche in the Android market. Pixel phones have never offered bleeding-edge designs or cutting-edge specs, and yet they've still managed to become fan favorites among the savviest and most demanding Android users. And beginning later this week, those savvy users will finally be able to get their hands on Google's new Pixel 3 and Pixel 3 XL flagship smartphones.
For the most part, Google's new Pixel 3 and Pixel 3 XL follow the same pattern as the company's previous Pixel smartphones. They're fast and powerful flagship phones… but they're not the most powerful phones out there, and they'll be outdated in a few months when Snapdragon 855 phones begin launching. They also feature sleek designs… but they still have huge bezels that look out of place among other modern flagship smartphones.
The star of the show on the Pixel 3 and Pixel 3 XL is the software, as has always been the case with Pixel phones. Well, the software and the camera, but let's not get ahead of ourselves. Android 9.0 Pie is fast, smooth, and "pure" on Google's latest Pixel handsets, and that will be the main attraction for Android fans. New Android updates won't come weeks or months after Google releases them, they'll be available to install instantly. What's more, the Pixel 3 and Pixel 3 XL are guaranteed to get at least three years of Android software updates and security updates. With other Android phones, even flagships from top vendors, you're lucky if you get two years of software updates.
Of course, the Pixel 3 and Pixel 3 XL are more than just vessels for Google's latest Android software. I've been testing both new Pixel phones since Google's big event last week, and I've been thoroughly impressed with what Google has accomplished. Of course, the details surrounding the third-generation Pixel phones are old news since they've both leaked so thoroughly over the past few months. In fact, full reviews have already been published as long ago as last month, following the alleged theft of a box of prototypes that were then sold on the black market in Eastern Europe.
Normally leaks wouldn't impact a review since they're typically only seen by the most avid tech fans. In the case of Google's Pixel phones though, the most avid tech fans make up almost the entire addressable market. Rather than rehash all of that old information that's been around for months in this review, I'm going to focus on some of the most surprising things about the new Pixel 3 and Pixel 3 XL that readers might not have already been fully aware of from all the leaks.
Notch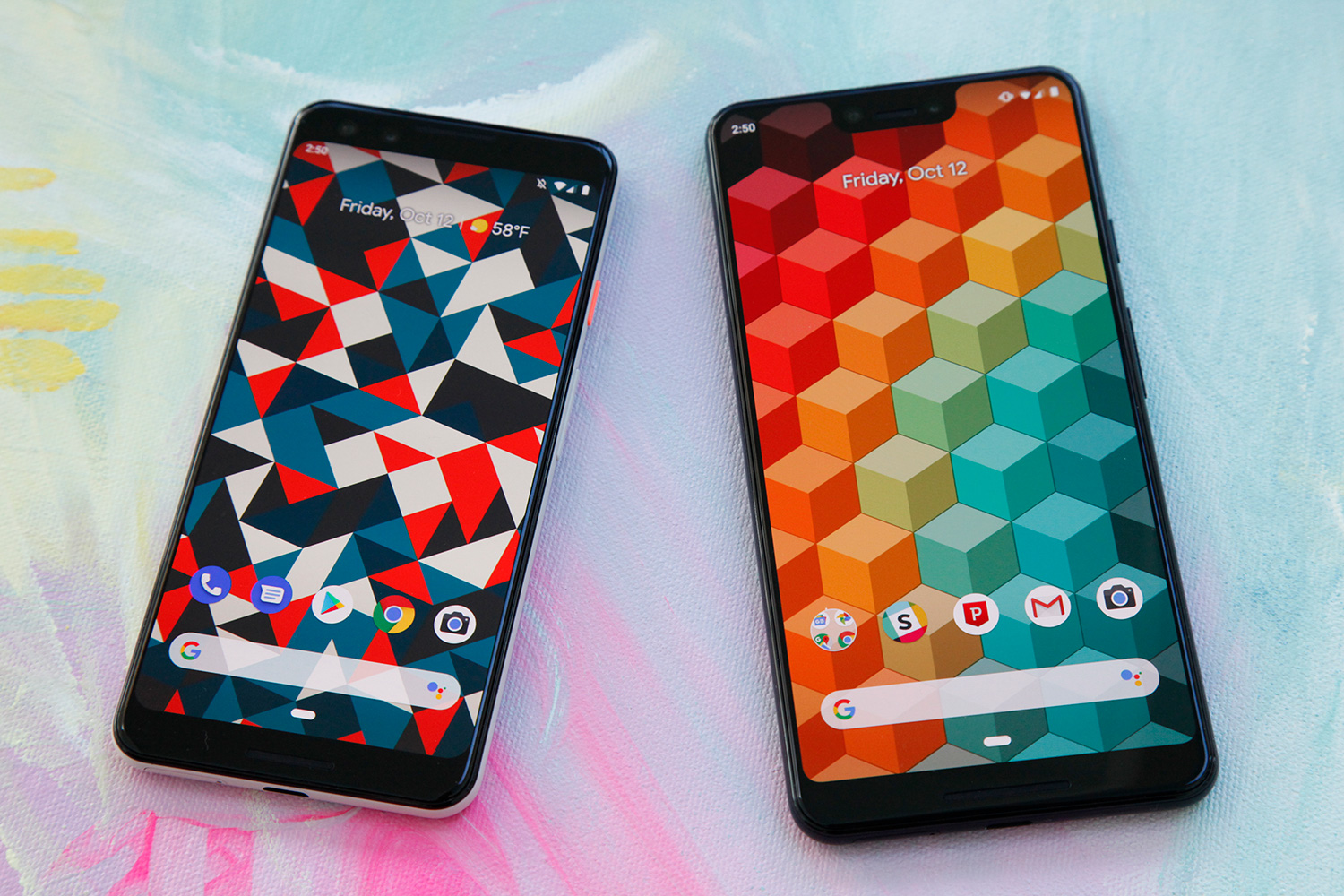 Let's start with what is undoubtedly the most controversial thing about either of this year's new Google phones: the notch at the top of the Pixel 3 XL's display.
The fact that the Pixel 3 XL has a notch won't come as a surprise to anyone. We saw it in leaked renders half a year ago, and then we saw the real thing countless times when photos and videos of the Pixel 3 XL began leaking. But Google has two problems with the notch on the Pixel 3 XL.
First is the simple fact that there is a notch. Some hardcore Android fans hate anything and everything that Apple does simply because it's Apple, and there is no question whatsoever that the notch in the Pixel 3 XL's display is modeled after the design popularized last year by the iPhone X. Hiding it pretty much isn't an option, so Android fans who want a new Pixel phablet are going to have to deal with it.
The second problem is size. What readers won't be able to fully appreciate until they see the phone in person is just how big the notch in the Pixel 3 XL's display truly is. It is absolutely massive. Unsettlingly so. I have never seen a notch this large on any smartphone.
Now, the large dual front camera lenses are obviously the reason Google's Pixel 3 XL notch is so gigantic. If you take a lot of selfies, then it's worth it. Google's dual-lens design captures a much wider field of view than a typical single-lens selfie camera, so much more content fits into the frame. If you don't think wider selfies aren't worth the tradeoff, you can always opt for the notchless Pixel 3 instead of the Pixel 3 XL… provided you can stomach the enormous bezels above and below the screen. Then again, the chin bezel below the display on the Pixel 3 XL is also huge. That's right, Apple is still the only company that does the notch right.
Display quality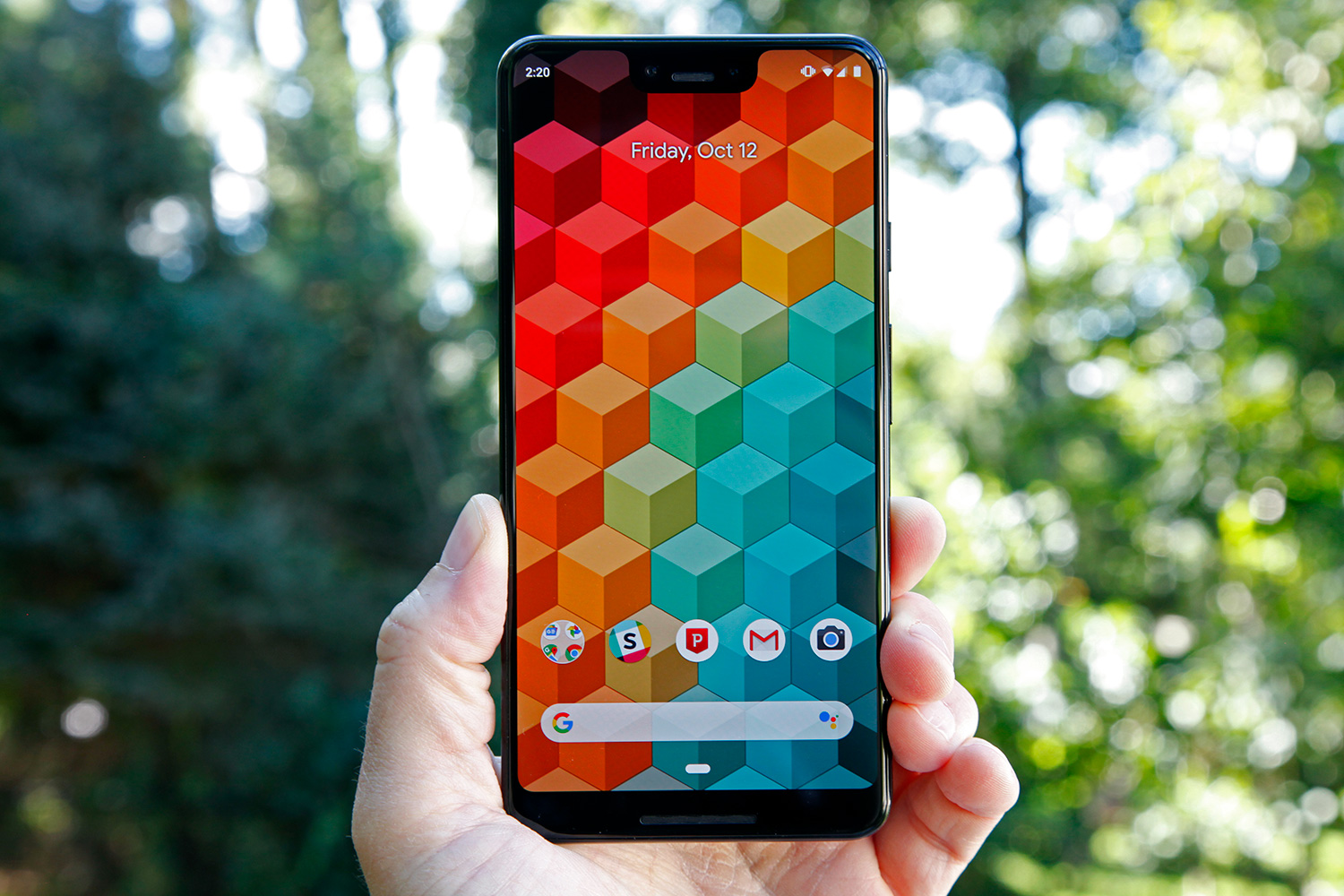 The notch on the Pixel 3 XL might be gargantuan and the bezels on both new Pixel phones might be far too thick for a flagship phone in 2018, but the displays themselves are both outstanding.
Both the Pixel 3 and the Pixel 3 XL feature beautiful OLED display panels. The Pixel 3 sports a 5.5-inch screen with 1080p resolution, which works out to a pixel density of 440 ppi. The larger Pixel 3 XL has a 6.3-inch screen that's packed even more densely with pixels. The display's Quad HD resolution at that size works out to 523 ppi. But the bottom line is this: Both the Pixel 3 and Pixel 3 XL feature displays that have deep blacks, vivid colors, and great contrast. They're not on par with Samsung's flagship Galaxy phones or Apple's iPhone XS and iPhone X models, but they're impressive nevertheless.
Fit and finish
We could tell from all the leaks that Google's new Pixel phones would be constructed of premium materials, and the last two Pixel phone generations have featured solid hardware. Until we held the phones in our hands though, we couldn't say for certain just how impressive Google's new Pixel 3 and Pixel 3 XL truly are.
Google's new Pixel phones are on par with the best Android flagship phones in the world when it comes to build quality as well as overall fit and finish. I love Google's continued playful use of colors on the white and "Not Pink" versions of the phones, and the black is as sleek as it gets. Coated aluminum surrounds the edges of the phones, while glass covers the front as well as the back, which is a first for Pixel phones. Both models are also wonderfully lightweight despite the use of premium materials.
And about that glass back…
Glass
The technology doesn't yet exist to allow wireless charging to work efficiently through metal, so smartphones that support wireless charging like the Pixel 3 and Pixel 3 XL use glass panels on the back. The glass on the Pixel 3 phones, however, is unlike the glass on rival flagship phones from the likes of Apple, Samsung, and other top vendors.
Google's Pixel 3 and Pixel 3 XL have a design that is in line with the design identity from the previous two generations of Pixel phones. Most of the back has a matte finish, while glossy glass can be found at the top. But unlike the last two Pixel generations, the entire back of these phones is made of glass instead of metal. But the key here is that majority of the back on the new Pixels has a special finish that makes it look and feel like aluminum.
Smartphones like the Galaxy S9, Galaxy Note 9, iPhone XS and more have normal glass backs. They're slick and they attract grease and dirt. But the awesome finish on the back of the Pixel 3 and Pixel 3 XL is far more resistant to fingerprints and grease. It's a great feature of Google's design, though there is one pretty serious problem with the back of these phones.
Harsh vibes
As good as the overall design is, and as much as I love the fit and finish of Google's Pixel 3 and Pixel 3 XL, there is a serious design flaw that has really bothered me while I began testing the phones.
Google's new Pixel phones have front-firing stereo speakers that sound great and are wonderfully loud. Unfortunately, using them means dealing with an unwanted side effect: an insane amount of vibration on the back of the phone. All phones vibrate to an extent if you turn their speakers up loud enough. It's the nature of sound waves. But I've never felt anything like this.
At low volumes, it's really annoying. The back of the phone vibrates with each and every beat of whatever music you're playing. Even during dialog in a video, you can still feel the back of the phone vibrate constantly. If there's sound, it's vibrating.
Then if you turn the volume up to about 50%, the vibration goes from annoying to aggravating. At 80% or higher, it's downright horrible. The back of the phone vibrates as hard or even harder than the vibration motor inside the phone that Google uses for notifications. Imagine playing music and having your phone's notification motor vibrating the entire time. It's so violent that Google's fabric Pixel cases barely dampen it at all.
The whole point of the great stereo speakers on Google's Pixel 3 and Pixel 3 XL is so that you can watch videos or play music with the volume turned up nice and loud. If you plan to actually use the speakers though, be prepared to either hold the phone with your fingertips by its aluminum edges, or to be very annoyed by all the vibration you're going to feel.
If this was an iPhone, it would absolutely be a "gate" — probably "Vibrationgate" or something like that — and the tech press would lose its collective mind over the issue. Let's see how bloggers react to the problem on a Google phone.
Performance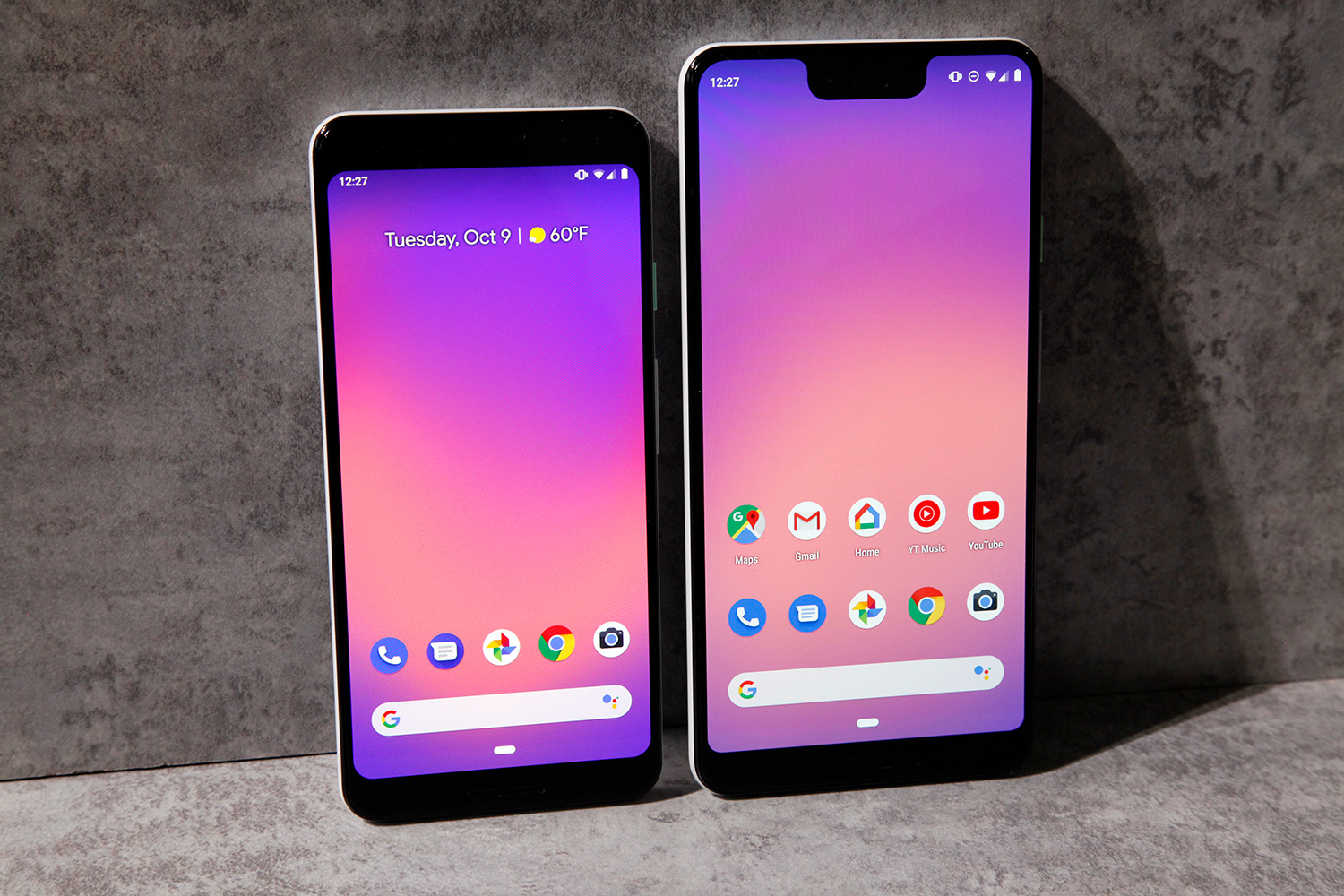 The new Pixel 3 and Pixel 3 XL don't have next-generation 7nm chipsets like Apple's new iPhones and upcoming Android phones. But don't let that deter you — it's still fast. Really, really fast.
Google's third-generation Pixel phones might not be at the top of the pile on paper; there are several smartphones that outperform them in benchmark tests. Of course, none of that really matters when you use the phone, because it's as fast and smooth as any Android flagship handset I've tested. Or, dare I say, even faster.
When it comes to loading apps, switching apps, browsing the web, and doing all the other things you might do with a phone on a regular basis, Google's Pixel 3 and Pixel 3 XL are screamers. I also found that many of the hiccups common to all Android phones seem to be less noticeable on the Pixel 3, like slowness when YouTube videos load. That said, there are still some things that it seems like Android will never get right. Like scrolling physics. Man oh man, it's just infuriating at this point.
eSIM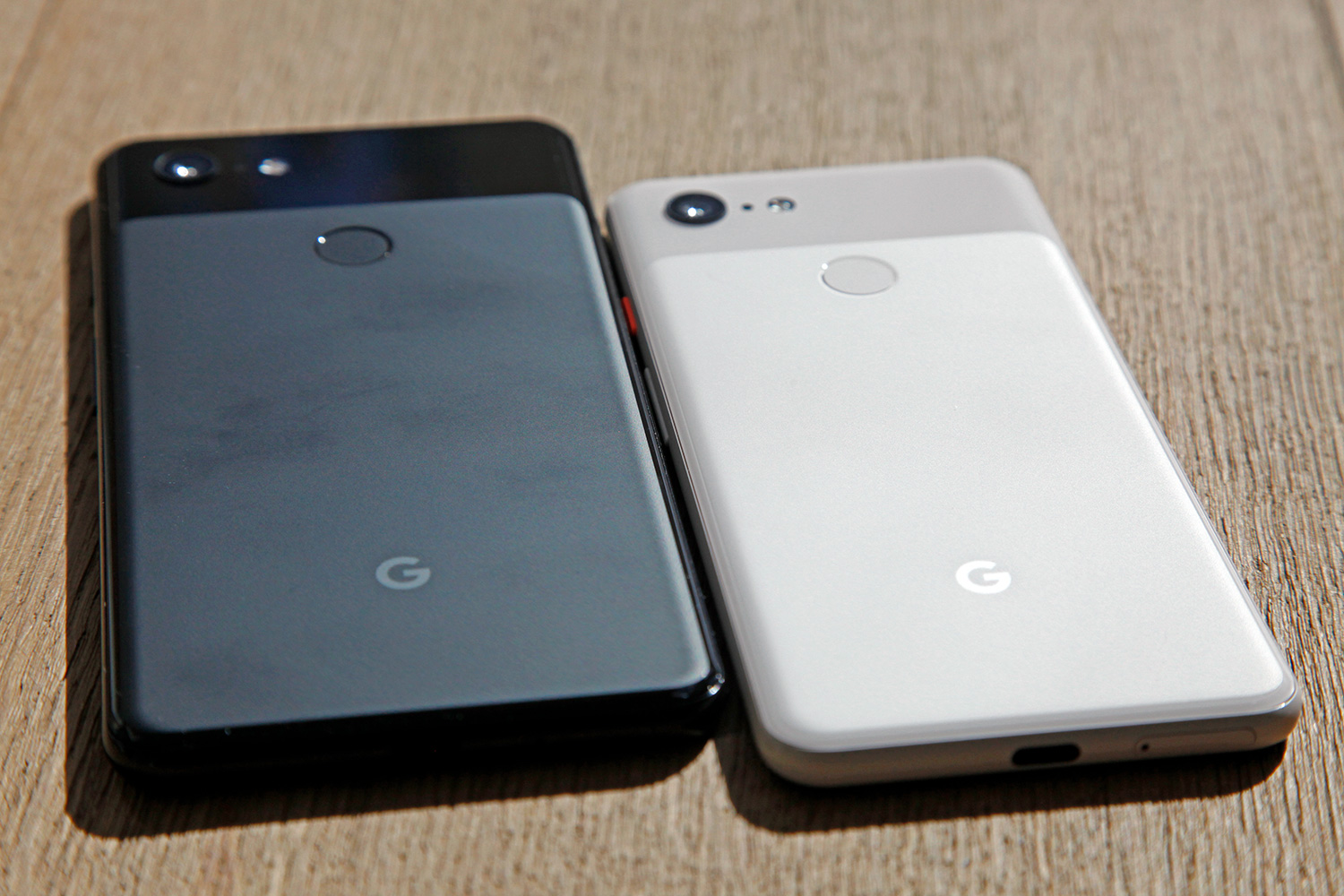 Did you know that Google's new Pixel phones would ship with eSIMs? Most people likely didn't, but they'll be quite happy when they learn that's the case.
Just like Apple's new iPhone XS models and the iPhone XR, the Google Pixel 3 and Pixel 3 XL both have eSIM support on board. This way when you use a carrier that supports eSIMs, you can activate your phone on the network without having to worry about getting a physical SIM card. The Pixel 3 and Pixel 3 XL still support regular physical SIM cards as well, which also means you can use two accounts on your phone at the same time. That's a big deal, especially for people who travel a lot or who use different lines for work and personal communications.
Pixel Stand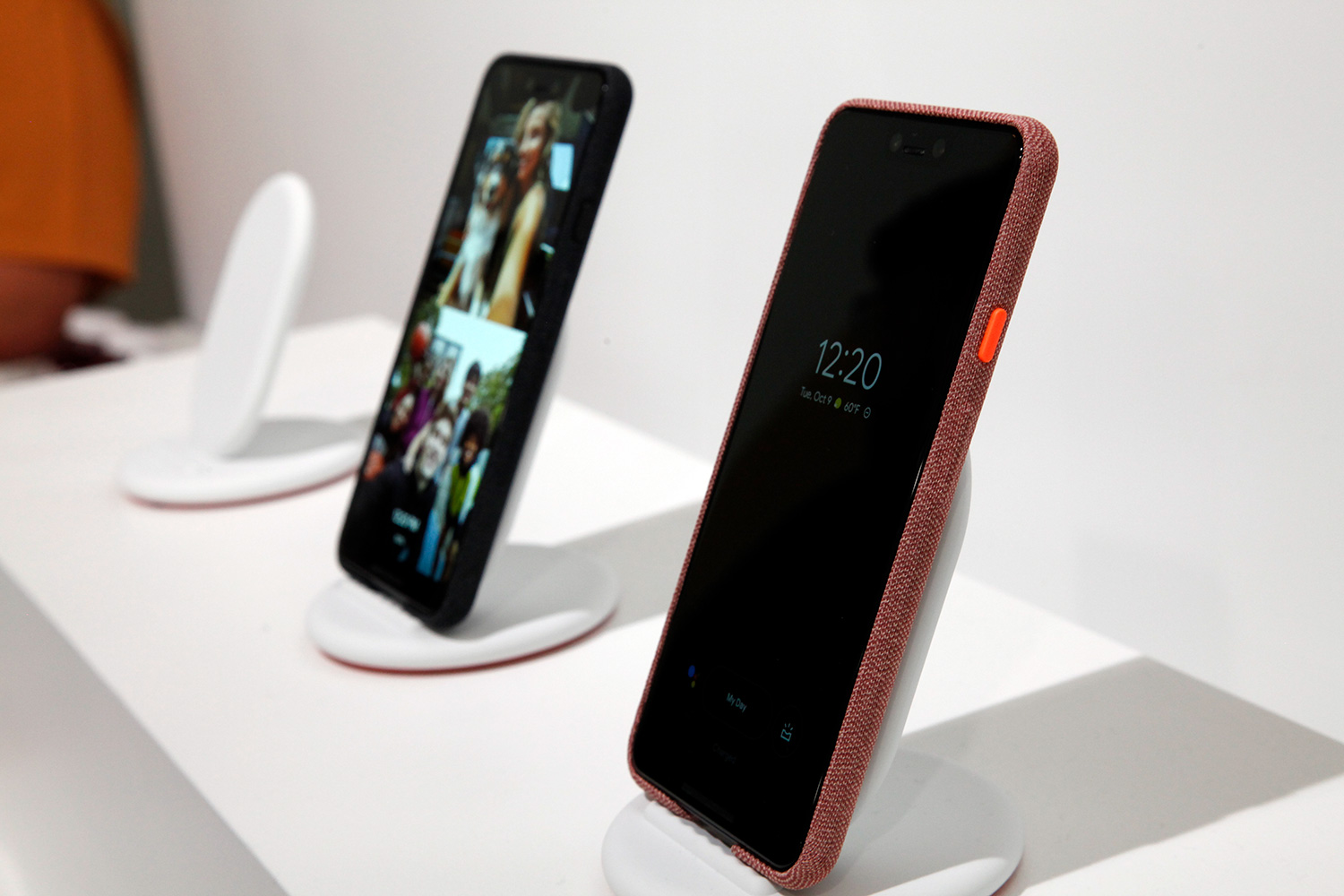 Google's new Pixel Stand accessory leaked long before the company unveiled it at the Pixel event last week, so we all knew it would be released alongside Google's new phones. What many people didn't know, however, was that the Pixel Stand would enable a bunch of nifty features beyond wireless charging.
The Pixel Stand is first and foremost a fast wireless charging stand. It uses the Qi wireless charging standard so it works with any phone, and it supports fast wireless charging speeds up to 10W. While it will indeed charge any phone, it offers a special enhanced experience when it's paired with a Pixel 3 or Pixel 3 XL.
When you first dock your Pixel phone on the Pixel Stand, a prompt pops up asking if you want to "do more while charging." Trust me, you do.
Google's Pixel Stand experience has a few main components. The first is Google Assistant, which displays important relevant info and shortcuts at the bottom of your phone's display while it's docked on the Pixel Stand. You can also use your voice to get hands-free access to Google Assistant.
The second nifty new function enabled by the Pixel Stand is a special photo frame mode. Users can select specific albums from Google Photos and the Pixel 3 or Pixel 3 XL will cycle through the images while docked and charging.
On top of those features, there's other cool functionality enabled by the Pixel Stand. It has a sunrise alarm function that wakes you up more gently than a blaring song or alarm tone, and it can even automatically display the live video feed when someone rings your Nest Hello video doorbell.
At-a-Glance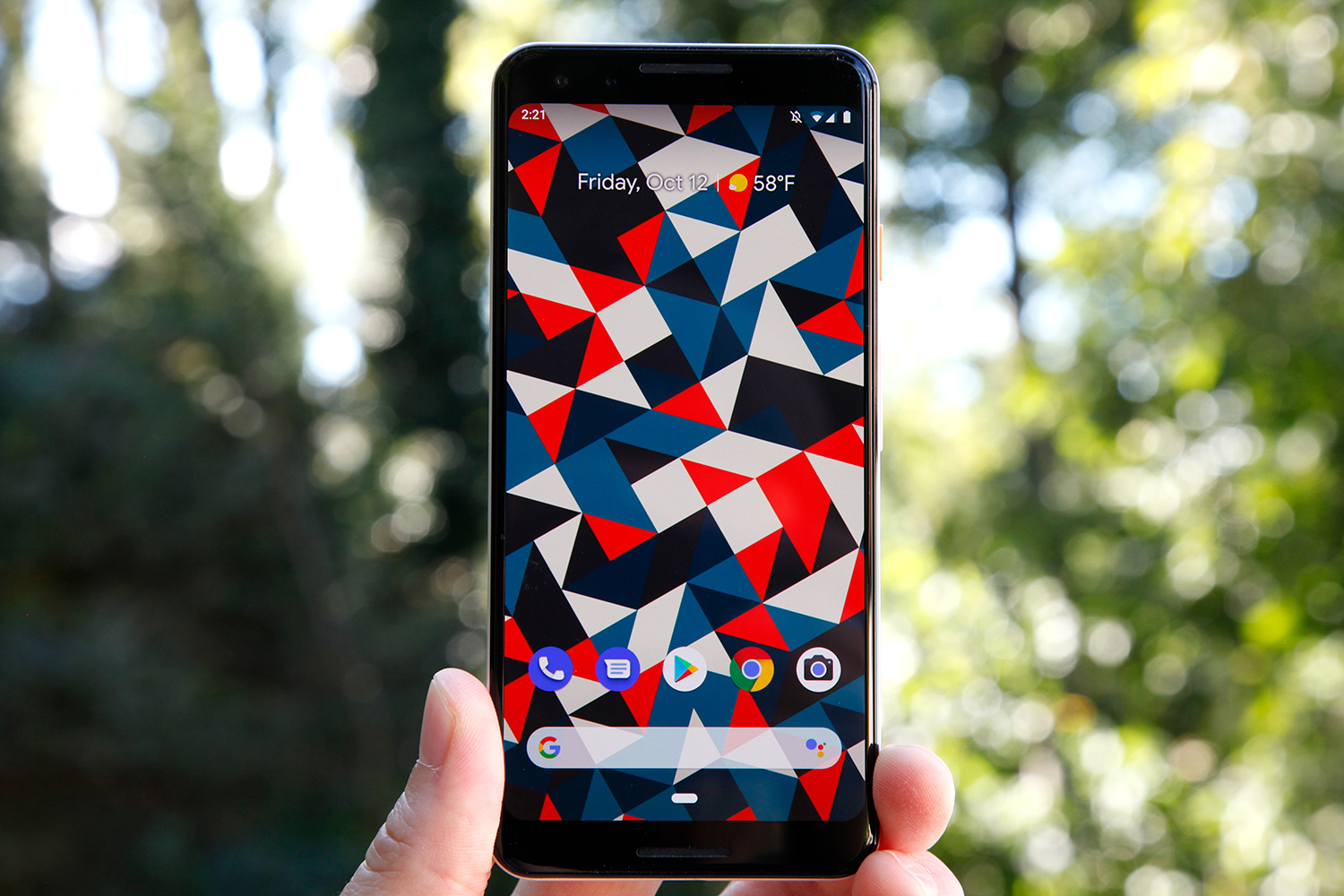 Google Assistant's intuitive features are my favorite part of the Pixel Stand, but there are informative features in other areas of the Pixel 3 and Pixel 3 XL user experience, too. This isn't surprising, of course, considering how focused Google is right now on artificial intelligence, machine learning, and predictive information. There are plenty of great features on the Pixel 3 and Pixel 3 XL that are enabled by these technologies, but the simple new "At-a-Glance" feature might be my favorite.
At-a-Glance is a home screen widget that is included on the Pixel 3's first home page by default. It replaces the standard clock/date widget that you would find on any Android phone. With At-a-Glance, users are always presented with relevant contextual information such as weather and upcoming meetings from the calendar. Then, the user can simply tap on the info to open the associated app. It's a very cool and useful feature that presents important info in a place that is always accessible, and Google plans to flesh it out with even more options soon.
Camera
Last but most certainly not least, we come to Google's new camera on the Pixel 3 and Pixel 3 XL.
Google's Pixel phones have really shined in this area in the past, so expectations were beyond high ahead of the release of Google's new phones. I'm happy to report that they absolutely live up to the hype. Despite the fact that Google chose to stick with a single-lens rear camera while rival phone vendors are using two, three, or even four lenses on the backs of their phones, Google's camera on the Pixel 3 and 3 XL can go toe to toe with any of them. In fact, it might be the best of the bunch when it comes to overall image quality.
I spent a whole lot of time capturing similar photos with the Pixel 3 and the iPhone XS in order to compare the two. While there were definitely some scenarios where photos captured on the iPhone were clearly superior, the opposite seemed to be true more often than not. The clarity of photos taken on the Pixel 3 is remarkable. In fact, it's actually difficult to take a bad picture thanks to all of the software assistance the Pixel's camera app now provides. Here's a rundown of some of my favorite features, as described by Google:
HDR+: Pixel's camera comes with HDR+ on by default. The camera will capture up to 8 frames and merge them together for amazing photos in any light, with zero shutter lag.
Top Shot: When you want the perfect action shot, Top Shot has your back by recommending the best shot from the moment you captured. Top Shot uses on-device machine learning to find great shots around your photos where people are smiling with eyes open. It also detects blur, gaze, and focus to recommend great shots and save them in beautiful HDR+ and higher resolution.
Photobooth Mode: This feature allows you to snap a photo with just a smile. Launch Pixel camera, then on the right side of the Mode switcher select "More" and then "Photobooth." After you press the blue button to start, Photobooth recognizes smiles and funny faces (along with lighting, motion, and more) to capture photos automatically. Try asking the Assistant "Open Photobooth Mode" for a truly hands-free photo experience!
Group Selfie: Got a big group that wouldn't traditionally fit in the frame? Try snapping a Group Selfie with the Pixel camera. To take a Group Selfie, open your camera and "Zoom" out to the wide angle lens to get more people in the photo by pinching out, tapping the slider, or clicking on the zoom slider at the bottom of the viewfinder. Take a group photo and get the whole crew in the frame. The camera corrects the "fisheye warp" you often get in other wide-angle photos after you take the shot. Try asking Google Assistant to take a photo after you've opened Group Selfie.
Motion Auto Focus: This helps to keep your main feature in frame and focused. Launch Pixel camera, front or back facing, camera or video mode, and tap on the subject you want to stay in focus. A white circle will appear around it and will stay locked to the subject as the subject moves or as you move to find the perfect angle.
Super Res Zoom: Simply open the camera, and zoom in before taking a photo. Super Res Zoom will make sure that the detail in your zoomed in photo is sharp and clear. It uses the natural movement when you're holding your phone in your hand to add additional resolution to zoomed shots.
Fused Video Stabilization: With Fused Video Stabilization you can shoot videos like a pro. Just launch the video mode in the Pixel Camera and you're on your way! Fused Video Stabilization works only on the rear camera, but "digital video stabilization" is now enabled for the front camera and will lock onto faces. It's possible to have stabilization in resolutions up to 4K, but shooting in 1080p will yield the best stabilization results. Now your videos will look silky smooth whether you're walking, jogging, or otherwise moving around.
Top Shot is by far my favorite feature among the enhancements listed above. Having the ability to just shoot and not worry about hitting the shutter button at the exact right moment takes the stress out of capturing action. The Pixel 3's "Night Sight" enhanced low-light feature should be pretty interesting as well, but it's not yet available on the early Pixel 3 and Pixel 3 XL software I tested. On the flip side, Google's "Super Res Zoom" feature works well but it's still no substitute for optical zoom. The evidence speaks for itself.
Bonus
I know I said 10 surprising things, but there's one more you need to know: Google's "Not Pink" color is awesome. In some lighting it just looks white, but it has a great light pink hue in other lighting. Seriously, it's the best color of this Pixel phone generation.
Pixel 3 and Pixel 3 XL Specs
Fullscreen 5.5 inch display
FHD+ (2160 x 1080) flexible OLED at 443ppi 18:9
Corning® Gorilla® Glass 5 Always-on display
Now Playing
HDR support (UHDA certification) 100,000:1, super contrast ratio
True black level
Full 24-bits depth or 16.77 million colors

Fullscreen 6.3 inch display
QHD+ (2960 x 1440) flexible OLED at 523ppi 18.5:9
Corning® Gorilla® Glass 5 Always-on display
Now Playing
HDR support (UHDA certification) 100,000:1, super contrast ratio
True black level
Full 24-bits depth or 16.77 million colors

68.2 x 145.6 x 7.9 mm / 2.7 x 5.7 x 0.3 in 148 g / 5.2 oz

76.7 x 158.0 x 7.9 mm / 3.0 x 6.2 x 0.3 in 184g / 6.5 oz

Just Black, Clearly White, Not Pink

Aluminum frame with hybrid coating Corning® Gorilla® Glass 5 on the front
Soft touch glass (Corning® Gorilla® Glass 5) on the back IP68 water and dust resistant

2915 mAh battery
Up to 7 hours of go with 15 minutes of charge LTE Standby: Up to 12 days
3G Talk: Up to 17hrs
Video Playback: Up to 11hrs

3430 mAh battery
Up to 7 hours of go with 15 minutes of charge LTE Standby: Up to 14 days
3G Talk: Up to 18hrs
Video Playback: Up to 11hrs

Qualcomm® SnapdragonTM 845 2.5Ghz + 1.6Ghz, 64Bit Octa-Core Adreno 630
Pixel Visual CoreTM
Titan M Security module

12.2MP dual-pixel
1.4μm
Autofocus with dual pixel phase detection Optical + electronic image stabilization Spectral + flicker sensor
ƒ/1.8 aperture
Field of view: 76°

8MP wide-angle and normal cameras
Wide-angle: ƒ/2.2 aperture, Field of view 97°, fixed focus Normal: ƒ/1.8 aperture, Field of view 75°, Autofocus with phase detection
Rear Camera:
1080p @ 30fps, 60fps, 120fps, Auto 720p @ 30fps, 60fps, 240fps, Auto 4K @ 30fps

Front Camera: 1080p @ 30fps 720p @ 30fps 480p @ 30fps

Active EdgeTM
Back-mounted Pixel ImprintTM fingerprint sensor for fast unlocking Proximity / Ambient light sensor
Accelerometer / Gyrometer
Magnetometer
Barometer
Android Sensor Hub
Advanced x-axis haptics for sharper / defined response

USB Type-CTM 18W adaptor with USB-PD 2.0 18W fast charging
Wireless charging (works with Qi-certified chargers)

USB Type-CTM USB 3.1 Gen 1 Single Nano SIM

Dual front-firing stereo speakers 3 Mics
Noise suppression

Wi-Fi 2.4G + 5GHz 802.11 a/b/g/n/ac 2×2 MIMO Bluetooth 5.0 + LE
NFC
Google Cast

GPS GLONASS Galileo BeiDou

World-wide network/carrier compatibility with:
GSM/EDGE: Quad-band (850, 900, 1800, 1900 MHz)
CDMA EVDO Rev A: BC0/BC1/BC10
WCDMA: W1/W2
FDD-LTE: Bands 1/2/3/4/5/7/8/12/13/17/18/19/20/25/
26/28/29/32/66/71
Supports up to CAT 16 (1Gbps DL / 75Mbps UL), 5x DL CA, 4×4 MIMO, LAA, 256-QAM DL and 64-QAM UL depending on carrier support
eSIM (Select markets. See your carrier for details)
FeliCa (Japan only)

Hearing Aid Compatibility

M3/T3 HAC rating
Google's devices meet the hearing aid compatibility (HAC) requirements set by the Federal Communications Commission (FCC).

Latest Android 9.0 Pie + Google Assistant

Built for VR to work with Google Daydream View headset