You might not be completely happy with iOS, but the iPhone's operating system is probably one of the best and easiest to use in the world. It completely changed the smartphone landscape and directly influenced the trajectory of Android (which was shaping up to be a BlackBerry clone until Google changed it ahead of release to make it more like the iPhone). But the iPhone's OS could have been a lot worse, a new leak indicates. Images and videos showing the "click wheel" iPod-based OS that at one point competed against iOS internally at Apple were published online Friday morning.
Sonny Dickson, an Apple insider who has posted plenty of iPhone-related leaks in the past, got his hands on a clip that shows an iPhone prototype running this iPod-like operating system called Acorn OS. It's exactly as terrible as you'd think it would be.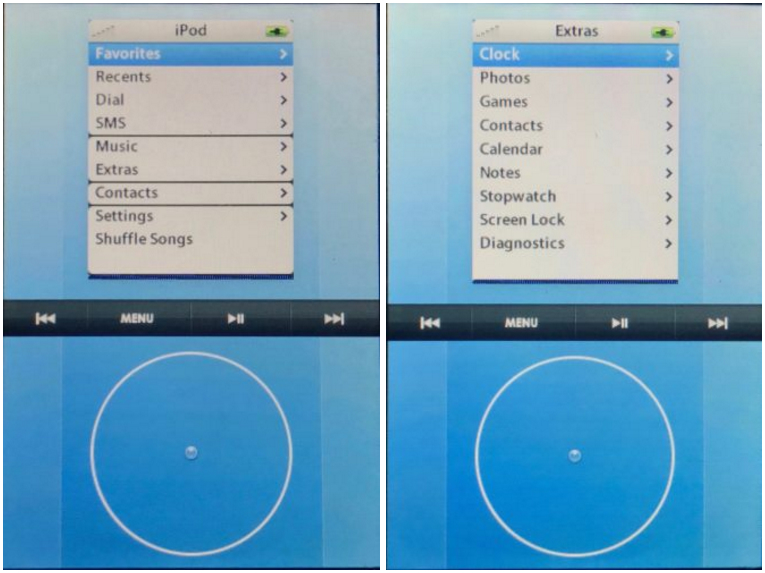 "Much like the first production iPhone, the prototype features many of the same features including an aluminium chassis, multi-touch compatible screen, 2G connectivity and WiFi radios," Dickson writes. "However, despite carrying a similar design, the phone itself is extremely different from the iPhone we know today."
The display is divided between an iPod-like menu system on the top side and a digital click wheel on the bottom. You use the wheel to navigate through the complex menu, and you've got a navigation bar with virtual buttons in the middle.
That OS looks nothing like that first version of iOS (called iPhone OS initially) that Steve Jobs demoed on stage 10 years ago, and which evolved into what it is today, giving birth to a multi-billion dollar app business and inspiring Google to rethink its Android strategy in the process.
Dickson says that very few Acorn OS prototypes exist right now, as they have been destroyed by Apple. However, he says the images and video are genuine, and there's even an Apple patent that features the click wheel-based OS.
Check out the video below, and hit this link for more pictures.