If you were upset that the OnePlus 6T was only made available in two different black finishes when it was released earlier this month, we have some good news. Actually, it might actually be pretty bad news if you went ahead and ordered one anyway despite not having any more creative color choices. Despite having released the OnePlus 6T just two weeks ago, OnePlus announced on Monday that it is launching a new version of the phone. What's so special about the new version, you might ask? It's available in a unique "Thunder Purple" color unlike anything we've seen from other smartphone makers. As you can see in the photo above, the new finish is pretty stunning.
OnePlus says that the new Thunder Purple color on the OnePlus 6T takes its design inspiration from "lightning strikes at dusk." The back of the phone features a gradient that fades from black at the top to purple at the bottom, with many shades in between. Gradients are nothing new in the smartphone market, though they're far more popular in China than they are in the United States. The the Thunder Purple gradient on the OnePlus 6T uses different colors than we've seen from the likes of Huawei and Honor, though, and it also has the same faint "S curve" that we've seen on the other OnePlus 6T colors.
"The OnePlus 6T Thunder Purple is a stunning combination of power and beauty – the black-to-purple fade is like a thunderstorm on a summer night," OnePlus founder and CEO Pete Lau said in an emailed statement. "We experimented extensively to test how light interacts with the colors in order to give people what might just be our most beautiful design yet."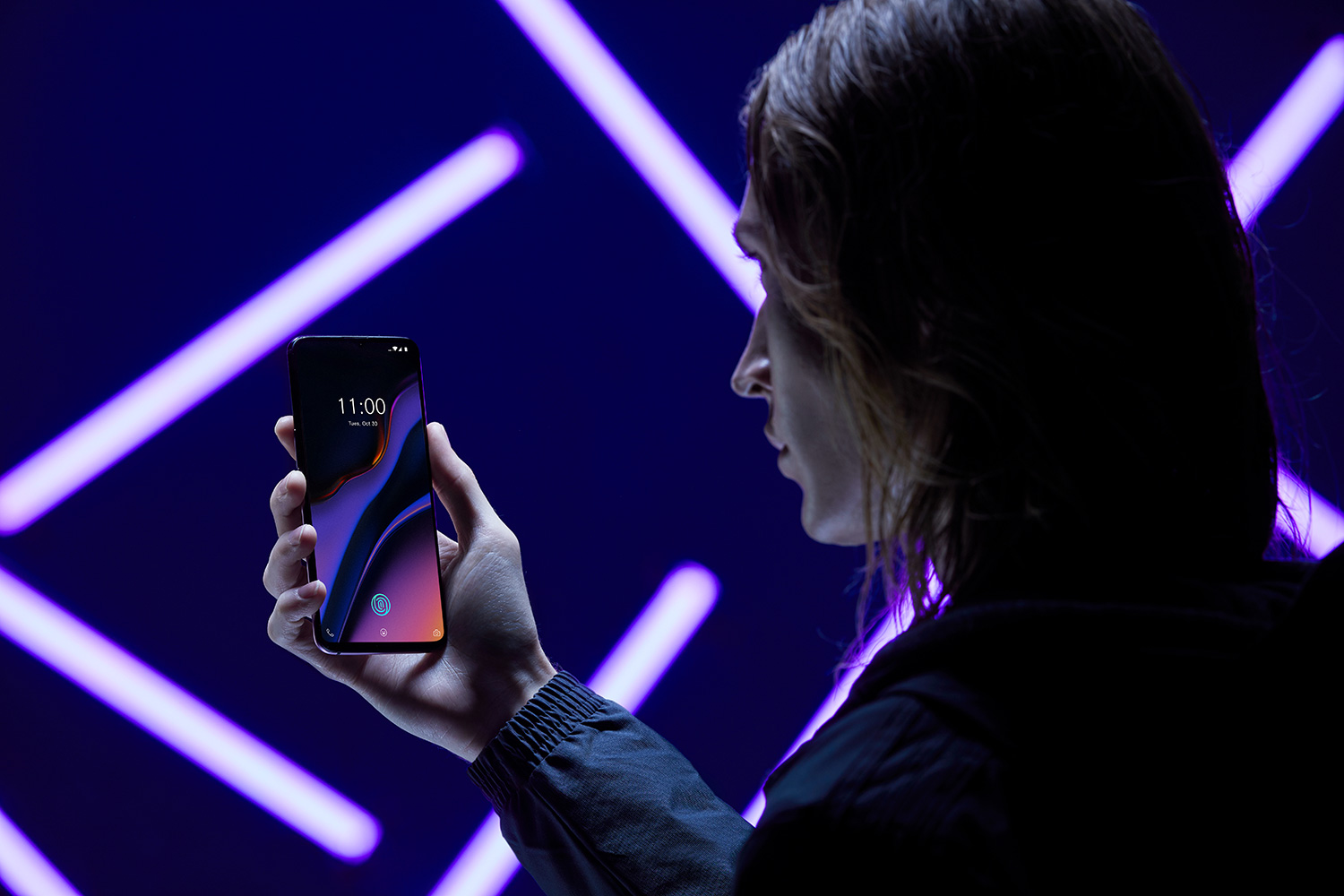 Aside from the new Thunder Purple color on the back, the phone is for the most part the same as the OnePlus 6T that was already released back on November 1st. The only other difference is that it's only available in one SKU with 8GB of RAM and 128GB of storage. All other specs are the same, and it of course still has OnePlus's redesigned OLED screen with an in-screen fingerprint sensor.
The OnePlus 6T in Thunder Purple will be released in the US on Thursday, November 15th, and it will cost $579, which is the same price as the current 128GB OnePlus 6T model available in Midnight Black and Mirror Black.
Here are some key OnePlus 6T specs:
Qualcomm Snapdragon 845
6GB or 8GB of RAM
128GB or 256GB of internal storage
6.41 inch Optic AMOLED display with 2.5D Gorilla Glass 6
In-screen fingerprint sensor
Rear Camera: 16MP 1.22 f/1.7 wide-angle + 20MP 1.0 f/2.0 telephoto
Selfie Camera: 16MP 1.0 f2.0
3,700 mAh battery
20W fast charging