No, the phone pictured at the top of this post isn't Apple's iPhone 7 Plus from last year. It might look almost exactly the same. It might be the same black color. It might also have the same antenna lines and the exact same dual-lens camera placement on the back. But it's actually the OnePlus 5, which was released back in June of this year. There have been some issues that have arisen with the OnePlus 5 since its launch, but overall it's still a great Android phone.
Later this month, OnePlus will announce its successor, the OnePlus 5T. The company has oddly already confirmed that it will release the phone on November 21st, and there's an official unveiling that will take place in New York City on November 16th. Of course, we don't have to wait until then to see the new OnePlus 5T, and a new leak gives us our best look yet at OnePlus' upcoming new flagship phone.
As we all know, Apple's iPhone 7 Plus reused the design of 2015's iPhone 6s Plus. Of course the iPhone 6s Plus looked exactly like the iPhone 6 Plus from 2014. Then we have the iPhone 8 Plus from this year, which looks just like the rest of Apple's Plus models but has a glass back instead of aluminum.
That's four straight years with the same iPhone design. With that in mind, we can forgive OnePlus for using it twice.
An indian gadget blog called 24/7 Techie posted a supposed render of the OnePlus 5T last night, and it certainly appears to be the genuine article. In line with countless rumors, the phone appears to look exactly like the OnePlus 5 released just a few months ago, but it has a larger display and a better screen-to-body ratio.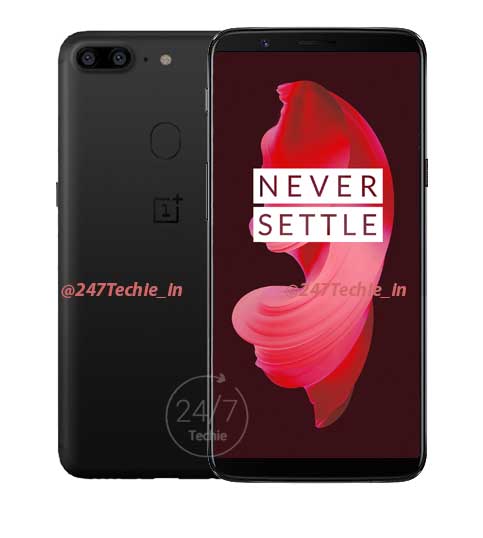 The OnePlus 5T is expected to feature a new 6-inch QHD display crammed into the same housing as the OnePlus 5's 5.5-inch screen. It will also reportedly include a Qualcomm Snapdragon 835 processor, a relocated fingerprint scanner on the back of the phone, and either 6GB of RAM with 64GB of storage or 8GB of RAM with 128GB of storage. As for pricing, it should be in line with the company's current OnePlus 5 pricing.