A new flagship smartphone from a relatively small Chinese startup is shaping up to be the Galaxy S8's only real rival. There's no question whatsoever that the LG G6 is a terrific phone, but unfortunately for LG, the handset has no advantages whatsoever compared to the newer Galaxy S8 and Galaxy S8+. Throw enthusiastic carrier support and Samsung's multi-billion dollar marketing budget into the mix, and you've got a pair of flagship phones that are nearly impossible to contend with. Nearly impossible, but not impossible.
Leaks surrounding the upcoming OnePlus 5 are growing in frequency, and the phone is shaping up to be one of the most impressive smartphones of 2017. Now, a new leak suggests that earlier specs that spilled out just yesterday may have been inaccurate, and one key spec is even more impressive than we thought.
According to a leak on Thursday, the next-generation OnePlus 5 will feature specs that line up almost perfectly with Samsung's Galaxy S8. Here's a quick rundown:
5.5 inch QHD+ Full Vision display
Snapdragon 835 Processor
6GB RAM
13MP Dual-Lens Rear Camera
Android 7.1.1 Nougat
3,600 mAh battery
Apart from the display resolution (which probably isn't a big deal for most users), the OnePlus 5 certainly looks like a Galaxy S8 challenger on paper. And as we mentioned in an earlier post on Friday, all that power will be wrapped in a sleek all-metal and glass housing that likely sells for hundreds less than the Galaxy S8.
As if things weren't already compelling enough, a new leak on Friday morning suggests that the upcoming new OnePlus 5 might be even more powerful than we thought. A supposed screenshot posted on Slashleaks shows specs that include 128GB of storage alongside not 6GB of RAM, but 8GB of RAM.
Here's the screenshot in question: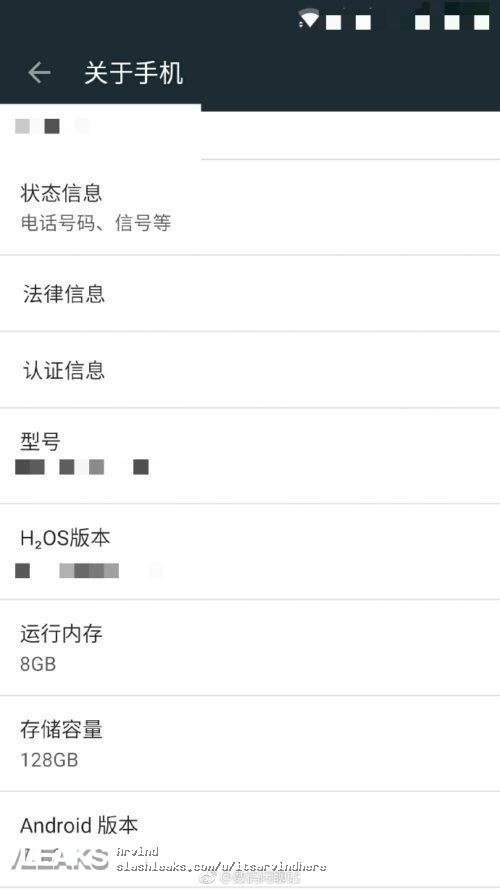 This leak is obviously unconfirmed, but it comes from a source that has posted some accurate leaks in the past. A OnePlus 5 with even better specs than the Galaxy S8 available for hundreds less would indeed be a compelling alternative to Samsung's latest flagships. While pricing for the OnePlus 5 hasn't yet leaked, last year's OnePlus 3T starts at just $439.