HMD Global, which operates the Nokia smartphone brand worldwide, unveiled four new phones on Sunday in Spain. The company's press conference took place after Huawei's smartphone-less press event, and right before Samsung's Galaxy S9 keynote, the event that everyone in Barcelona was actually waiting for.
Just like last year, three of these devices are Android-powered beasts, including the hottest Nokia-branded handset I've ever seen. The fourth is a dumber model, but it's one that'll put a smile on everyone's face. The new Nokia 8110 is, like last year's 3310, is a great marketing gimmick that will remind everyone and their grandmothers that Nokia is back in town.
But unlike last year's budget phone, the new retro handset from Nokia is more than just a clever marketing gimmick. It has a bunch of features not seen on any banana phones before, including one feature that I would actually use.
Nokia has a huge booth at MWC 2018, but HMD Global only owns a tiny portion of that. Yet, that's where plenty of people lined up to try out the new devices.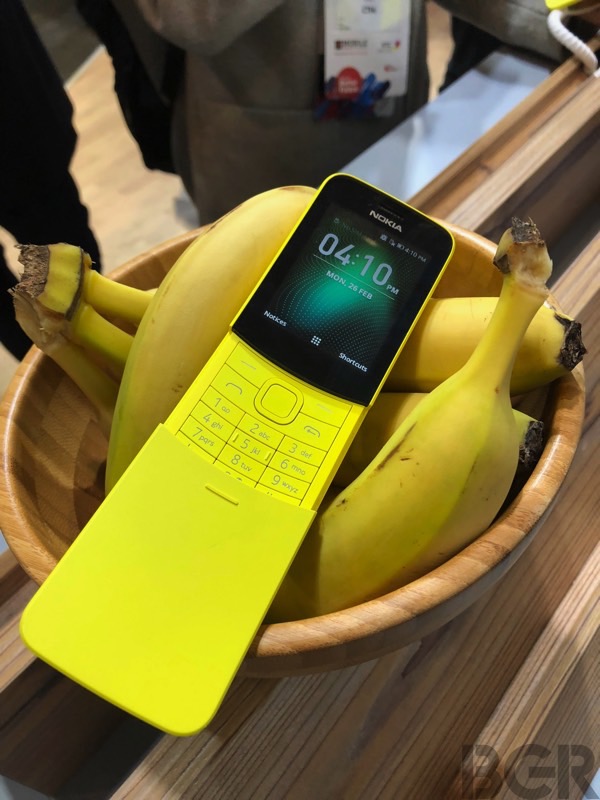 Unsurprisingly, the Nokia 81110 gets even more attention than Nokia's more capable devices — and I can confirm that's the first phone I wanted to get my hands on. And yes, HMD did have plenty of real bananas on hand at its booth.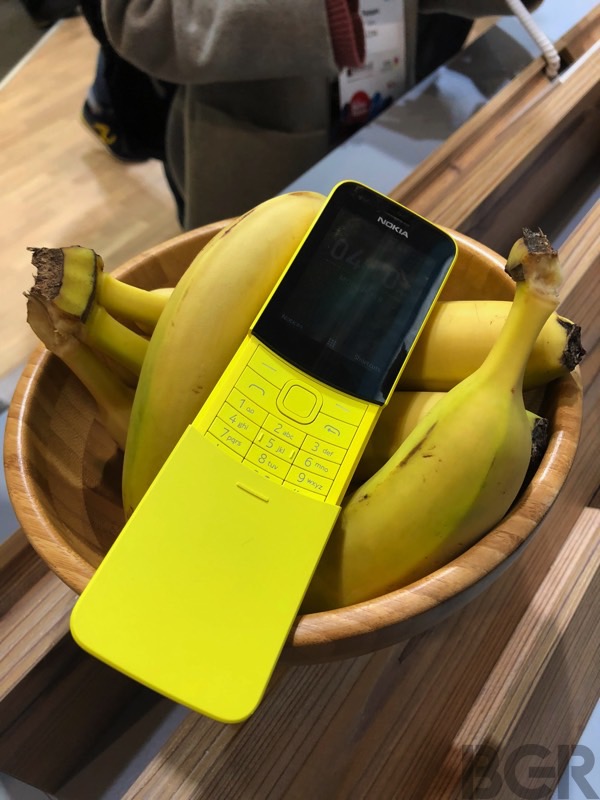 It looks plasticky and it feels cheap. After all, HMD plans to sell this baby for just €79 when it launches in March. It's a blast from the past with a tiny, non-touch screen and a 0-9 keypad. Ew! Navigating it is just as hard as you'd expect until you remember you actually owned Nokia devices 15 years ago. Thankfully, that unsightly top antenna from the original phone is gone for good.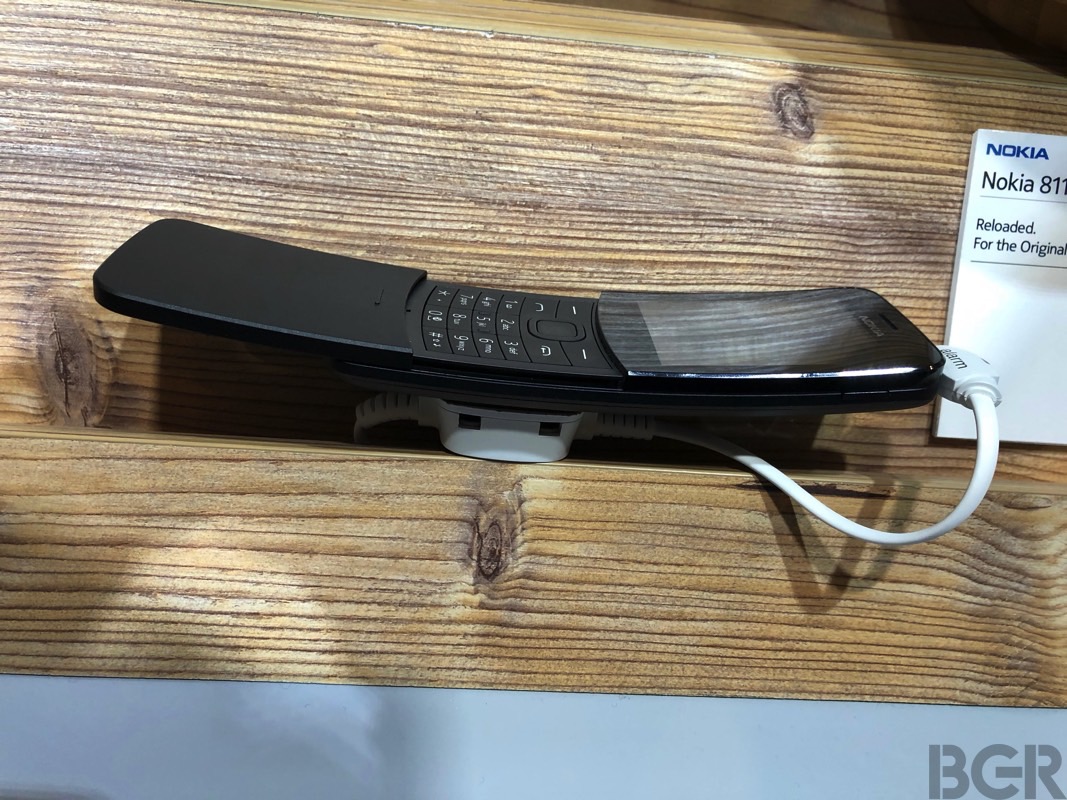 It's also got that slide-out keypad cover that you can use to answer and reject phone calls. And it'll remind you of the phone from a certain movie.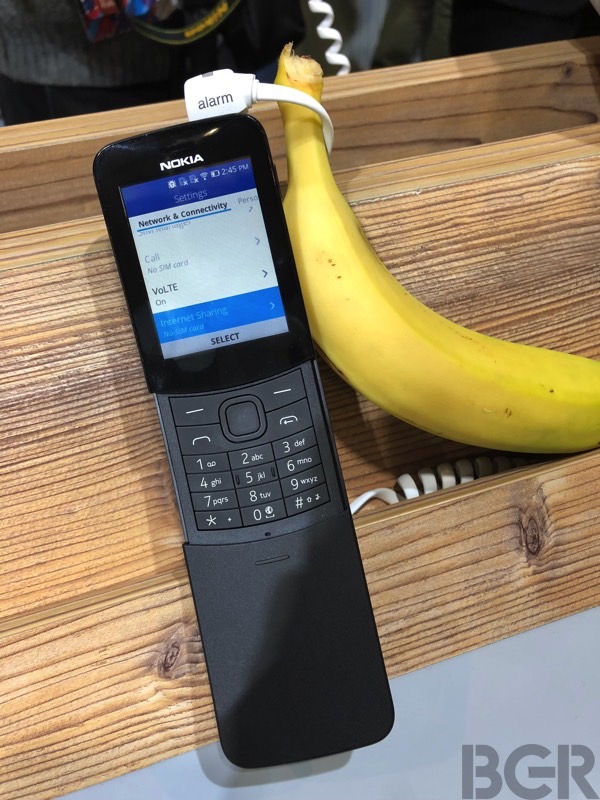 But this tiny device that I'd normally ignore a few minutes after trying it out does have a feature that appeals to me. It's got a 4G LTE chip inside. While browsing the web, using Google services (Search, Maps, and Assistant), or Facebook isn't appealing on that tiny display, turning the phone into a 4G mobile hotspot is not a bad proposition for €79. If you're traveling the world and looking for mobile hotspot devices, the Nokia 8810 might be a great option because it can also handle calls and messages, all on the same local SIM card. The battery should also help with that — expect 9 hours of call time or 25 days on standby.
You shouldn't even care about this phone's specs because it isn't a smartphone, so specs don't really matter. We're looking at a 2.4-inch display, Snapdragon 205 processor, 512MB of RAM, 4GB of built-in storage, 2-megapixel camera, and 1,500 mAh battery. Finally, the phone will have dual-SIM support in certain markets, and the battery is removable. You know, like in the good old Nokia days.
In closing, check out this video at around the 30-second mark…