Tesla currently has all hands on deck as it prepares to begin mass production on the Model 3, but Elon Musk and co. certainly aren't resting on their laurels. On the contrary, Tesla is planning to introduce a number of new vehicles in the coming years, including a revamped Roadster and a pickup truck. Also on the docket is a crossover version of the Model 3 dubbed the Model Y. Elon Musk initially confirmed that the Model Y was in the works about two years ago, even hinting that it may feature the same type of falcon wing doors Tesla originally introduced with the Model X. Notably, though, the Model Y will likely be based on a different platform than the Model 3.
Yesterday, Tesla held its annual shareholders meeting in California and took the time to disclose some new information on a few upcoming Tesla initiatives. Of particular interest, though, was the first official teaser we've seen of the Model Y, an image which you can view below.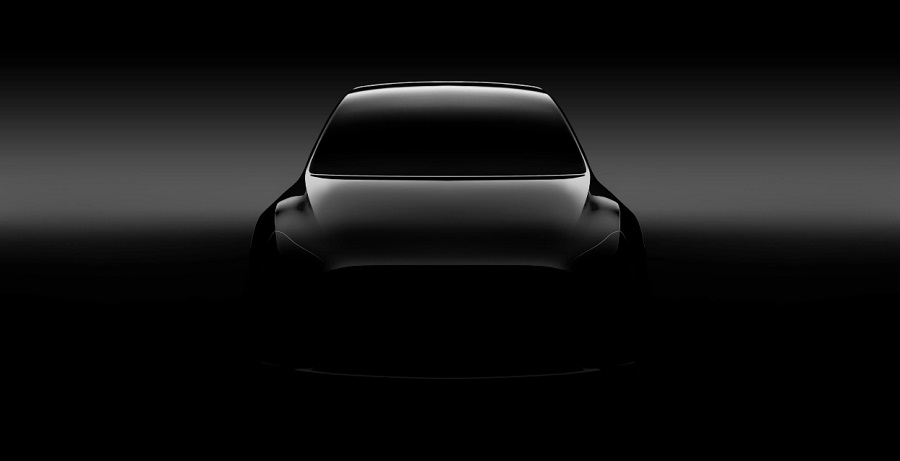 It's hard to take too much away from the photo, but it's still a lot sleeker than some of the previous concepts we've seen floating around the web. During the shareholder meeting, Musk stated that the Model Y may prove to be even more popular than the Model 3. That's quite a prediction given that Model 3 reservations are believed to be in the 400,000 range.
At this point, it remains unclear when Tesla plans to introduce the Model Y. Indeed, the next car likely to come off of Tesla's production line –after the Model 3 — is a Tesla semi-truck. With respect to Tesla's upcoming semi-truck, Musk yesterday (via Electrek) said that it will feature the "highest weight capability with long-range" and that we can expect to see a working prototype before 2018.
"We have shown it to a number of people who buy heavy duty trucking and they all love it," Musk said. "They just want to know how many can they buy and how soon. The biggest customers of the heavy duty Tesla Semi are helping ensure that it is specified to their needs. It's not a mystery. they already know that it is going to meet their needs because they told us what those needs are."
About two months ago, Musk said that Tesla's semi-truck "team has done an amazing job" while adding that the design is "seriously next level." Additionally, Tesla a few weeks back rolled out the following teaser image of its forthcoming semi-truck.
https://bgr.com/wp-content/uploads/2017/04/tesla-semi-truck.jpg?quality=98&strip=all&strip=all