When it comes to audio on the go, I've always been more concerned with portability and convenience than quality. I would take my $14.99 Sony earbuds over an expensive, unwieldy set of over-ear cans any day of the week, even though I know it means sacrificing some degree of audio fidelity.
Over the past several weeks, that wall I had built up has been crumbling at an alarming rate. Suddenly, cheap earbuds aren't doing the trick anymore. The agent of change? Master & Dynamic's wireless on-ear MW50 headphones — the perfect blend of quality, comfort, design and convenience.
I wrote briefly about M&D's latest release back November, shortly after they hit the market. Since then, I've had the opportunity to spend a few dozens hours with the MW50s in a wide variety of scenarios, from quiet Sundays on the couch to commutes on the NYC subway to 4-hour flights. Never once did I pine for my cheap, wired earbuds. In fact, I often forgot I was wearing anything on my ears at all.
Earlier this month, I flew from New York to Miami. As soon as I was settled in my seat, I donned the MW50s, wirelessly synced them to my iPad and started watching Travelers (a schlocky, fun Netflix original show that totally deserves your attention, by the way). Three hours later, despite the fact that I hadn't removed the headphones once during the flight, my ears weren't on the verge of falling off.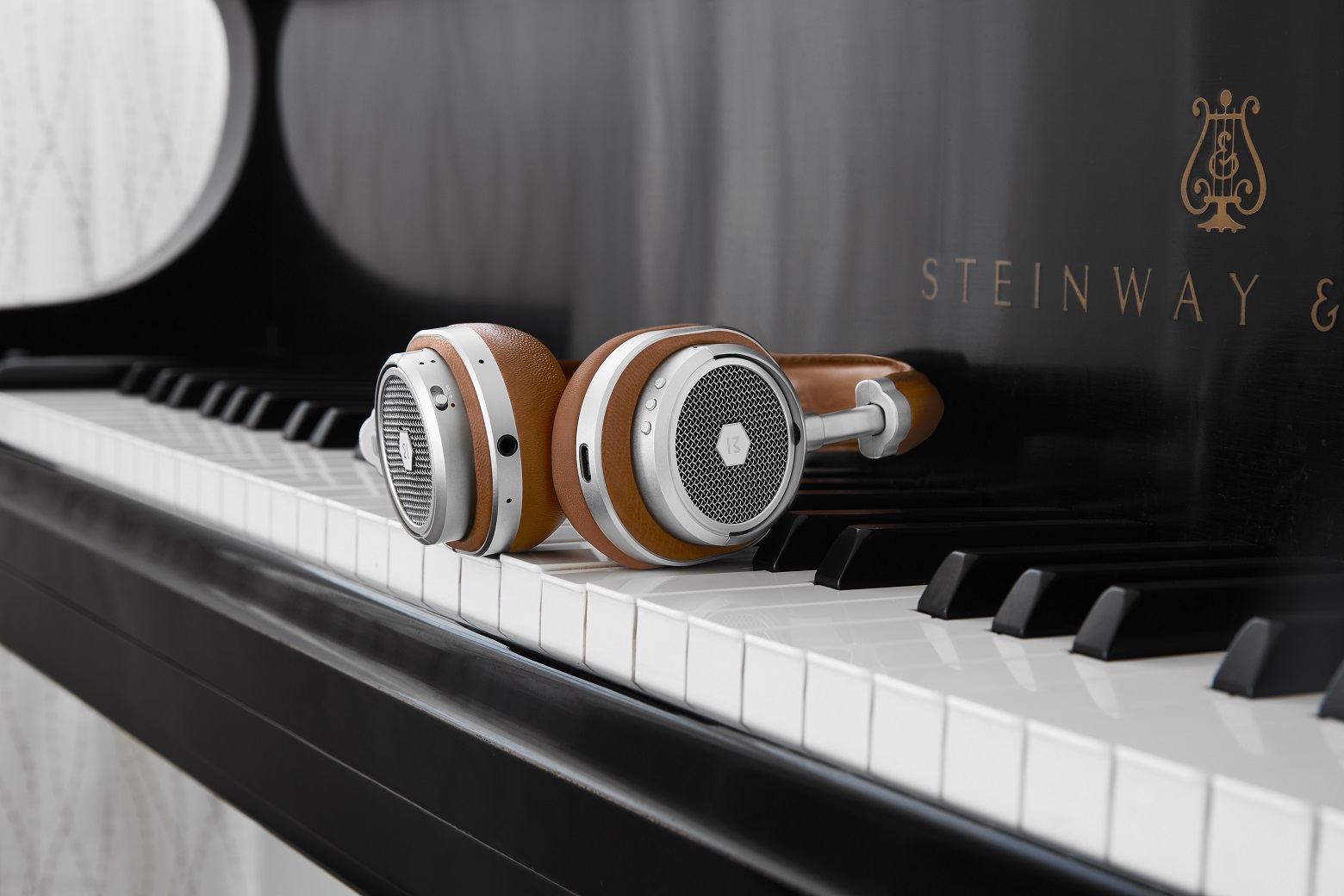 In theory, this would be one of the obvious downsides to owning a pair of on-ear headphones. With over-ear models, there's nothing pressing directly against the ears. But here's the thing: the memory foam, lambskin-wrapped ear pads on the cups of the MW50s are like two pillows for your earlobes.
Without question, these are some of the most comfortable headphones I've ever worn. Along with the impossibly soft padding, the leather headband sat gently on the top of my head without weighing me down as well. And although the ear pads didn't quite reach my ears, the sliding metal rod running through the headband allowed me to quickly and easily adjust the headphones to contour to my cranium.
In some cases, all of these concessions for comfort would come at the cost of design, but that's not how Master & Dynamic operates. At a glance, the MW50s are the most stunningly elegant on-ear headphones on the market. Upon closer inspection, they are somehow even more impressive, seamlessly blending steel and aluminum components with leather trimmings while leaving room for a host of physical buttons and switches that don't look out of place on the exterior of the ear cups.
On the left cup sits the Bluetooth switch and two LED lights to indicate when the device is powered on, searching for a connection, low on battery or turning off. Sitting on the rim of the left cup is a 3.5mm jack, if you prefer a wired listening experience. Moving over to the right cup, we find three volume buttons and a USB-C charging port. Despite my initial hesitation to memorize what all these soon-to-be-invisible buttons behind my ears would do, it was surprisingly intuitive, and I was operating the controls blind within an hour.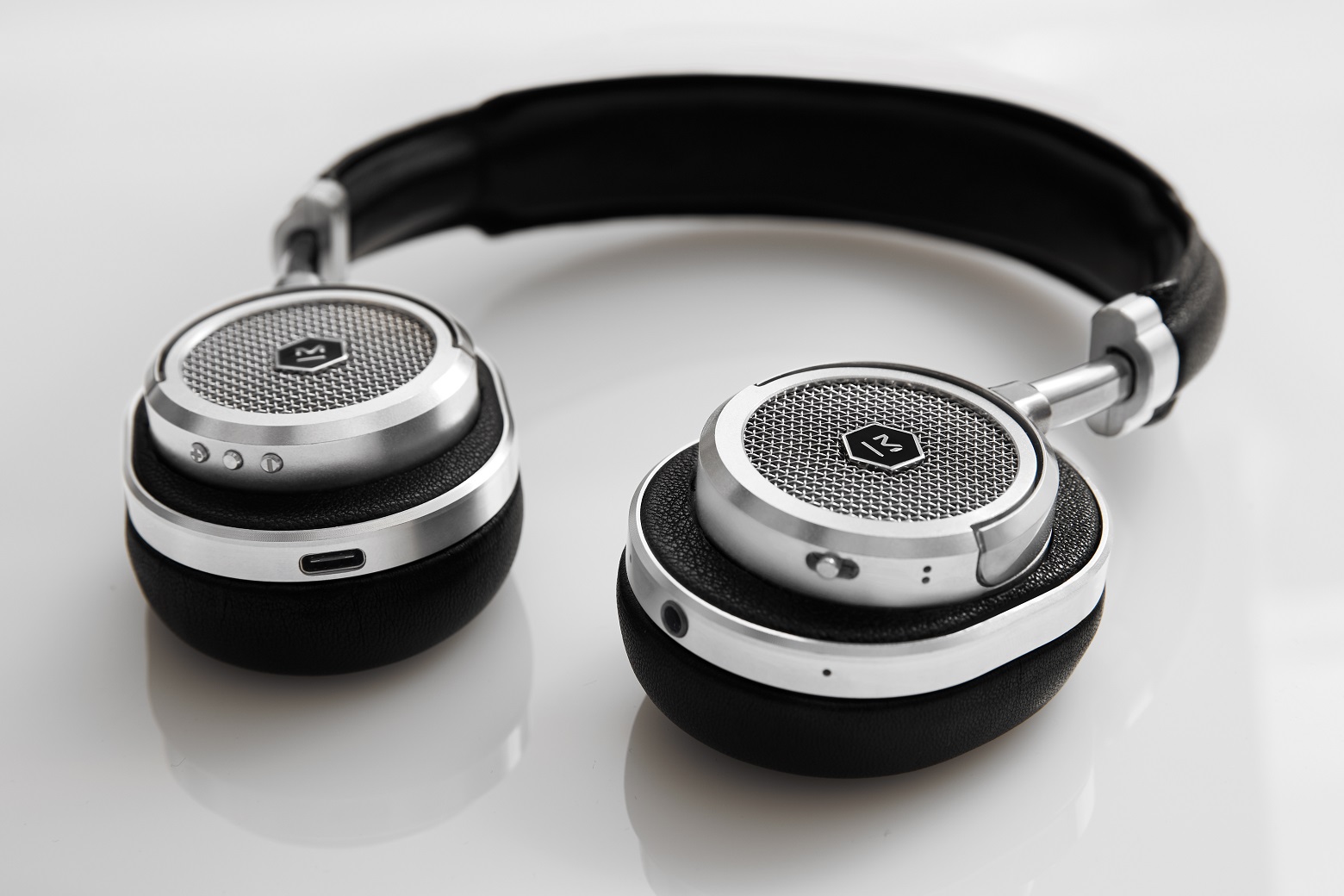 Of course, this would all be for naught if the headphones didn't sound good. Thankfully, the MW50s don't disappoint. Listening to bass-heavy songs like Cam'Ron's "Killa Cam" or Massive Attack's "Teardrop," the sound is weighty without being harsh. You can feel the reverb, but the headphones won't rattle your skull.
Acoustic tracks like Austin Basham's "All Is Well" and Nickel Creek's "Destination" shone especially bright in my testing, with the vocals forcing their way to the front of the track while each of the instruments seemed to inhabit their own space at times and blend together as one when necessary. As a relative headphone luddite (especially when it comes to high-end equipment), it was like listening to the songs for the first time again.
Pop sounds sound fast and expansive, EDM flows effortlessly and classical music is rich and clear. After hours and hours of testing, I have yet to find a track that doesn't sound great on the MW50s.
With a battery life of up to 16 hours (depending on how you use them), build quality that rivals any comparable headphones on the market and a dazzling design that speaks for itself, Master & Dynamic's MW50 on-ear headphones are worth the price of admission and then some. If you're in the market for a pair of cans that do nearly everything right and don't do anything wrong, you'd be remiss not to consider them.
Master & Dynamic's MW50s are available now in both black and brown leather for $449.