When you think of Marshall's logo, you're probably thinking of a gold name on a big amp getting kicked to the stage by a dreadlocked rocker in the midst of a power ballad. What you're probably not thinking of is a glorious pair of noise-cancelling Bluetooth headphones whose immense battery life is only beaten by the style, but that's where we're at.
The Mid ANCs are Marshall's new Bluetooth headphones, and the company's first pair of noise-cancelling headphones. They're a small pair of on-ear headphones that fold up small to fit in the included carrying case and cost $269, putting them right in the middle of the range for premium Bluetooth headphones. They're available today, but I've been trying them out for the last week, and I'm already won over.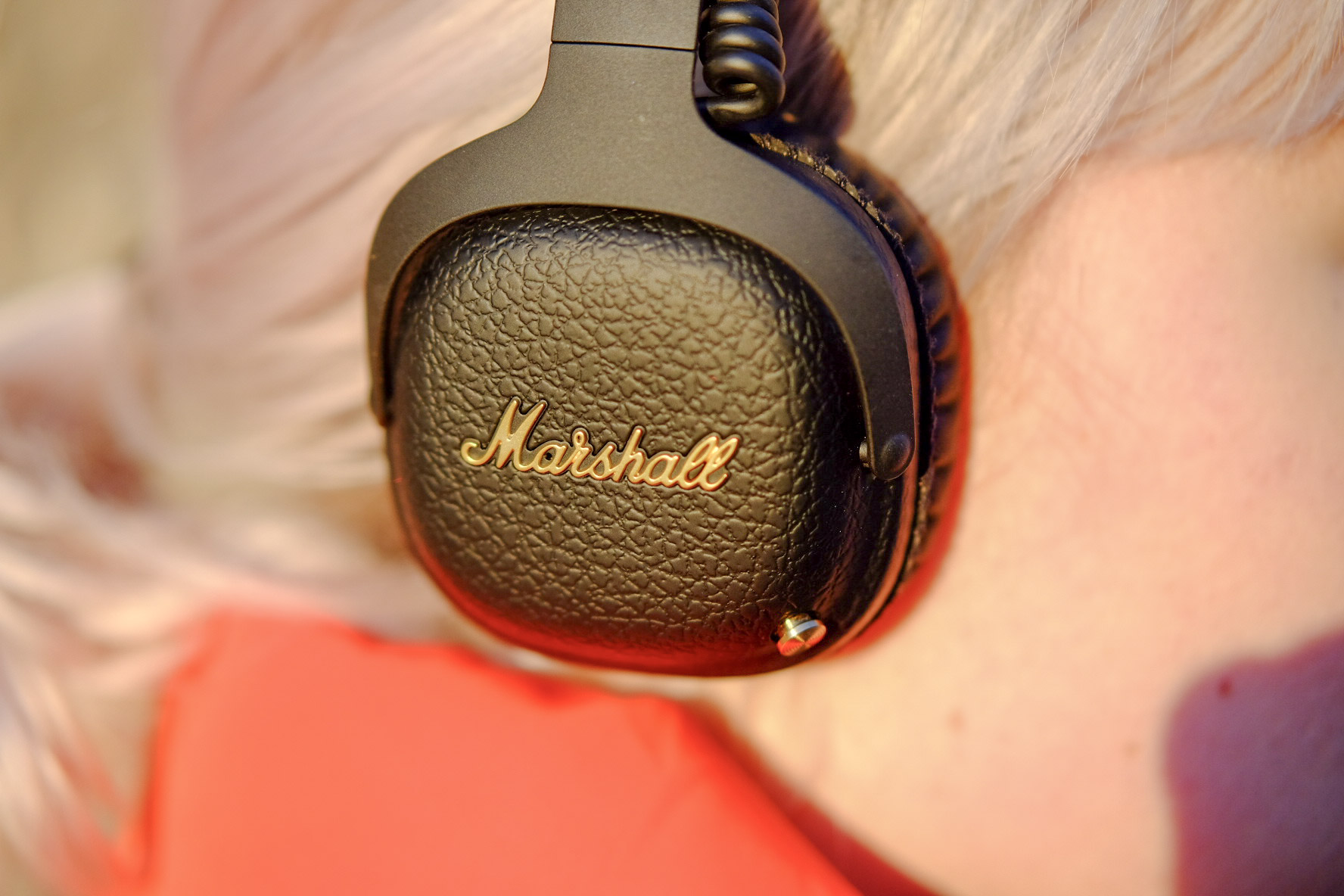 The Mid ANC's strong suite, by far, is the design. They combine Marshall's retro aesthetic with a clean and simple layout that ditches a lot of the chrome, buttons, and blinking LEDs that you find on most headphones. The outside of the cans and headband is encased in black leather material, while the inside of the headband is a comfy padded microfiber. Adjustment is made with two independent metal arms which recess into the headband — again, simplicity rather than a complicated adjustment system that has a habit of breaking.
The controls and ports are minimalist to a fault. The Mid ANC's only serious misstep is the physical controls, which consist of one toggle switch for the noise cancelling, and one tiny brass rocker switch for everything else. The rocker switch is great from a looks standpoint, but it has too many functions (up/down for volume, back/forwards for skipping, push for play/pause) to work well. It's easy to push the wrong command, and it's hard to find if you happen to be wearing gloves.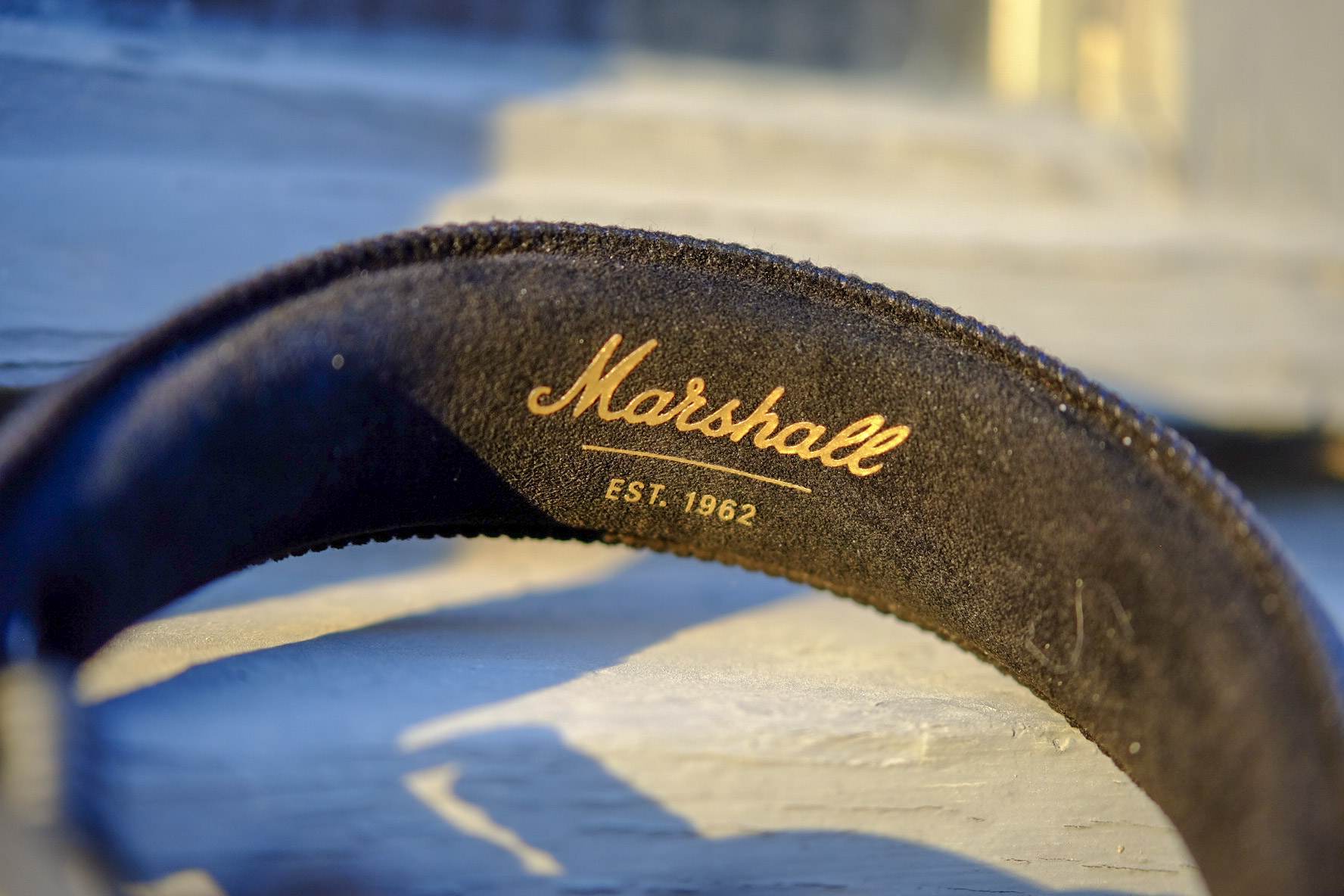 The sound is more or less what you'd expect from on-ear headphones — the bass isn't going to shake your jaw loose — but they sound as clear and accurate as you'd expect from a company with a heritage in studio gear. Fundamentally, you aren't going to get many audiophiles listening to music over Bluetooth, but the Mid ANCs certainly sound like a $300 pair of headphones, Bluetooth or not.
With only a week to play, I haven't been able to fully test the noise cancelling or battery life to give a full opinion, but first impressions are excellent. I use a pair of Bose QC20 noise-cancelling headphones every day, which are widely regarded as some of the best noise-cancelling headphones money can buy. The Mid ANCs do a similar job of noise cancelling, but I'll have to wait for a long plane flight (or a particularly intense vacuuming session) to get a full verdict.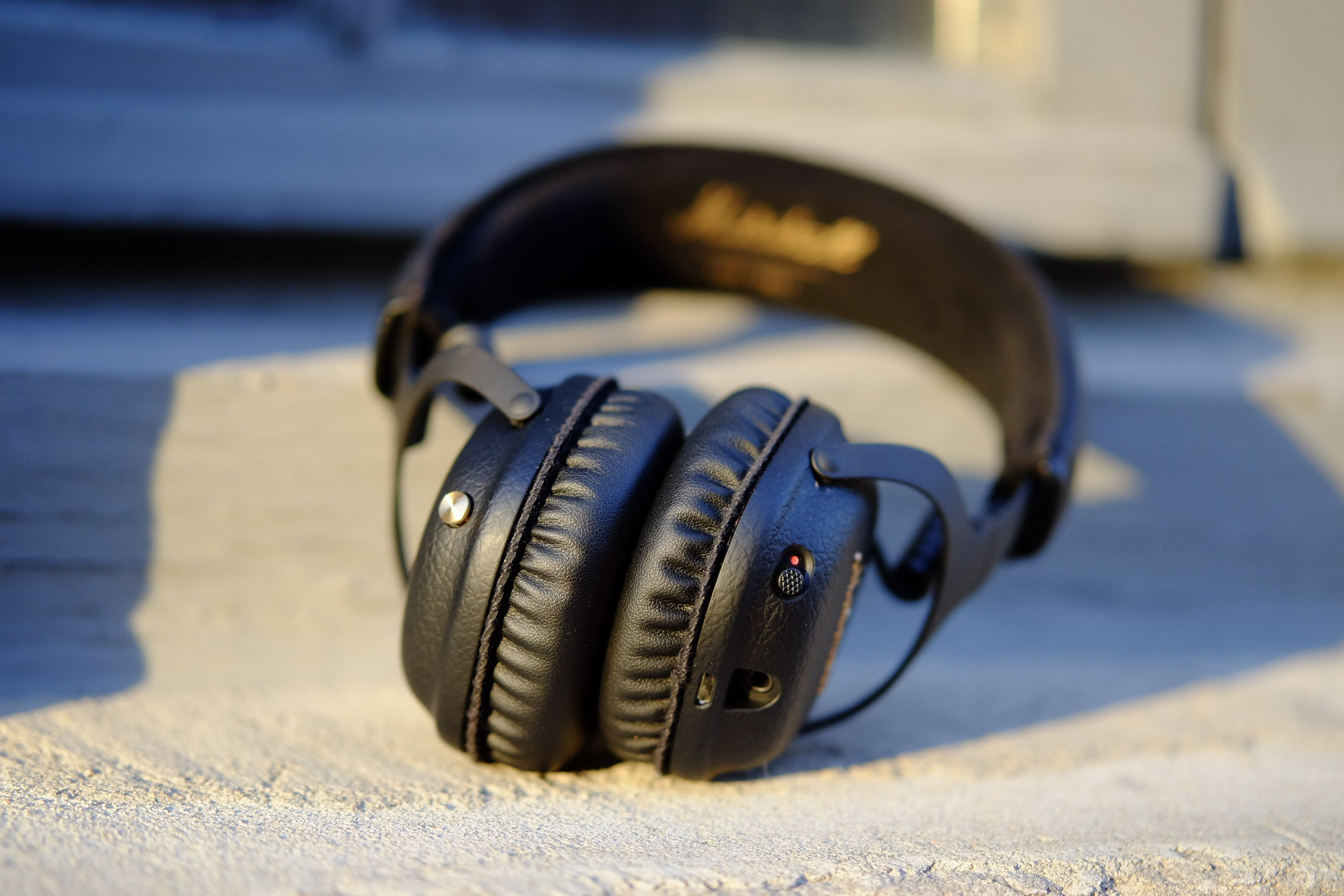 The battery life also seems good from a first review. Marshall claims 20 hours with noise-cancelling active and 30 without, and I've definitely used them for a solid 15 hours without seeing them die, which lines up with those claims. 20 hours of noise cancelling is excellent for any headphones, so I don't think battery life will be an issue either way. One small complaint is that they don't seem to have an auto-power-off for inactivity, so a couple times I've turned off music from a PC, put the headphones down, and come back a day later to find them dead.
All things considered, I'd say Marshall's Mid ANCs are a strong contender for the best wireless noise-cancelling on-ear headphones available now, especially if style and fashion are a priority. If nothing else, it's an impressive debut into the world of noise-cancelling headphones for Marshall.