A new Threats Report from McAfee Labs reveals that malware targeting Apple's Mac platform is on the rise. Not only that, but the cumulative number of Macs infected by malware during the first quarter of 2017 was higher than it's ever been during any previous quarter. While the Mac famously has a reputation for being impervious to malware, the reality is that malware creators typically avoid targeting the Mac on account of its relatively small user base.
The chart below illustrates the degree to which Mac-based malware has increased over the past two years alone.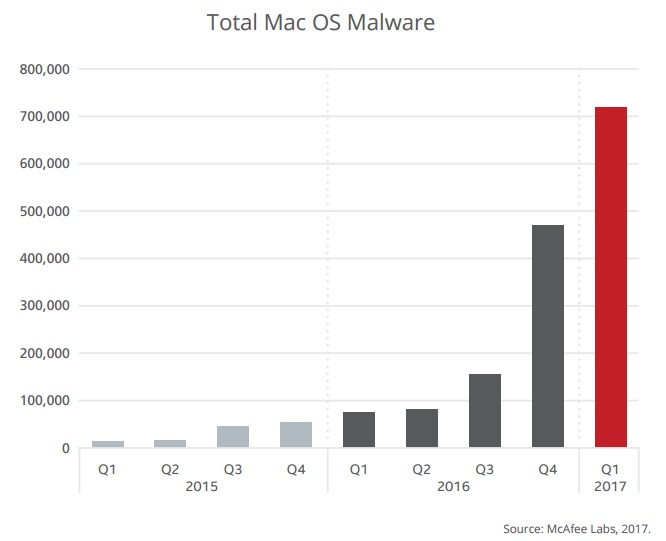 All that said, McAfee relays that the type of malware impacting the Mac most frequently tends to be adware, which is to say that some of the more serious computing threats capable of hijacking a user's system or data — such as the recent WannaCry ransomware — still appear to be focused on infecting Windows based machines.
"During the past three quarters," the report notes, "new Mac OS malware has been
boosted by a glut of adware."
As evidenced from the chart below, the percentage of malware targeting the Mac is relatively low.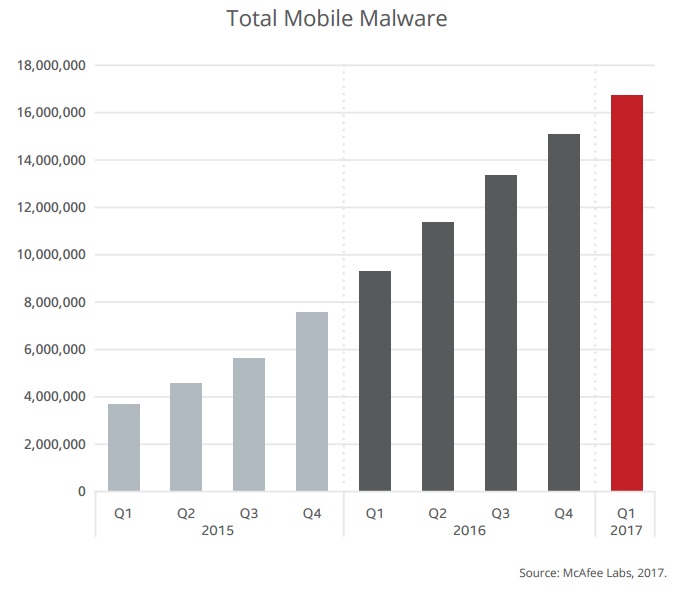 Nonetheless, Mac users should still remain extremely vigilant about keeping an eye out for suspicious links and messages. Though not widespread, particularly viscous pieces of Mac malware have been unearthed in recent months.