We saw a press render of the LG V40 ThinQ flagship just the other day, a week before its official announcement, and LG has now announced the handset in Korea. As before, the company unveiled the phone a few days earlier in its home market, leaving out many details about the handset.
In the press release, LG focuses on the V40 ThinQ's design, while the slightly misleading video below makes a big deal about the phone's five cameras.
No, the V40 ThinQ doesn't have five rear-facing cameras as you'd think. Instead, we're looking at a triple-lens camera on the back and a dual selfie cam. The camera specs were not revealed in the press release.
The announcement is meant to convey a simple message, that the V40 ThinQ will deliver "beautiful beauty." That's the rough Google Translate version of whatever LG wanted to say.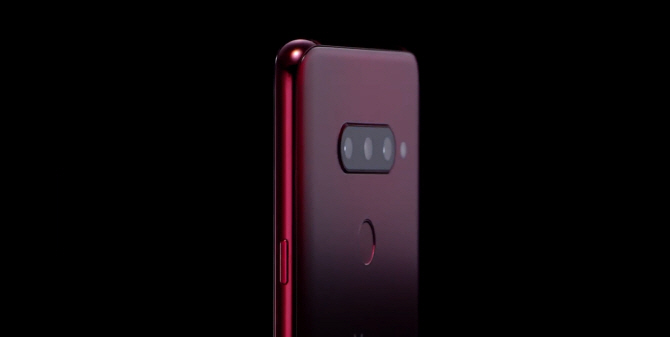 LG says that the phone features a glass-sandwich design, with the rear panel having been sandblasted to achieve a "silky feel." The rear glass retains its strength and hardness characteristic to tempered glass. As a result, it'll be scratch-, fingerprint-, and dirt-resistant, but soft to the touch. The metal frame, meanwhile "is treated with glitter."
The V40 ThinQ will come in three colors, including Platinum Gray, Carmine Red, and Moroccan Blue.
The phone has the same size as the V30, the company reveals, but the V40 has a 6.4-inch display thanks to a smaller bezel. There's no mention of a notch, but we already know the V40 ThinQ has one. Here's that leaked V40 ThinQ press render again, as LG isn't exactly showing the full phone in the images it just released: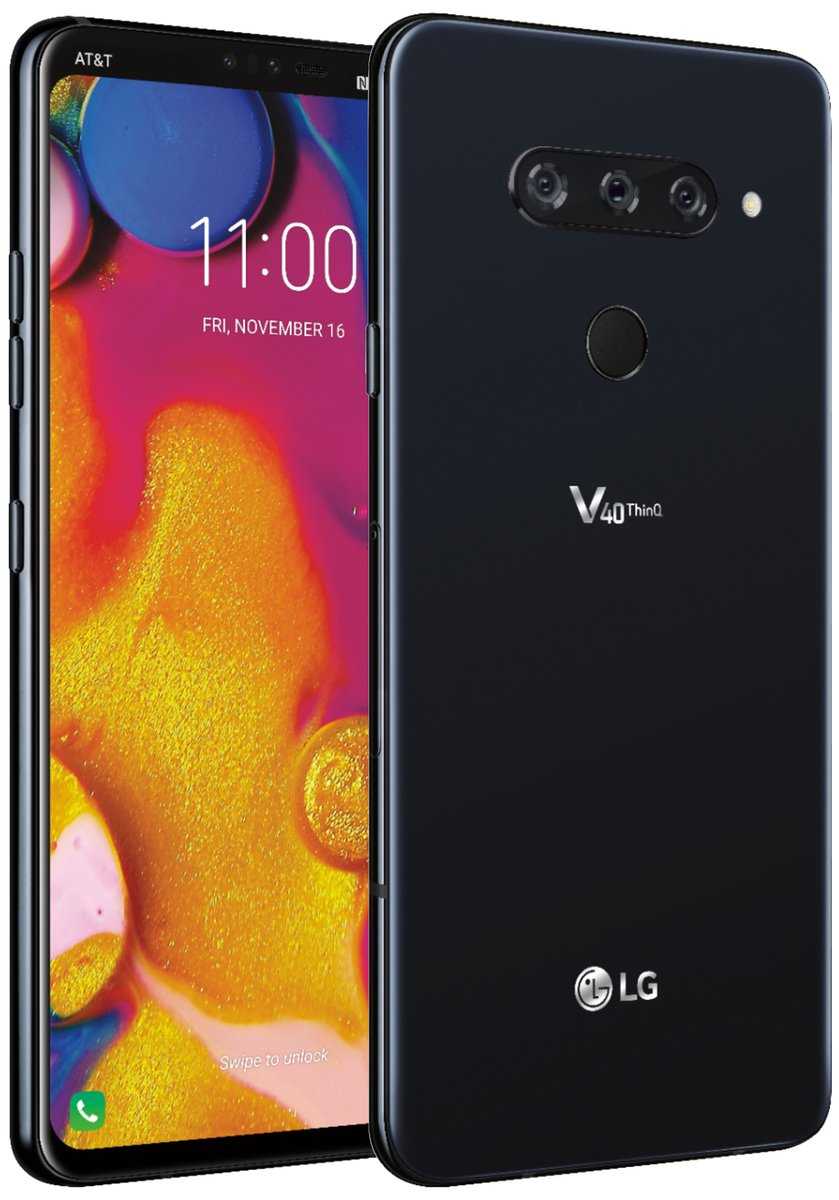 LG did not mention any specs or availability details, so we have to wait for next week's formal announcement to learn more information about this beautiful beauty.