iOS 12.1, currently in beta, will be released on Tuesday, after Apple's iPad and Mac event, and will enable eSIM functionality on the 2018 iPhones, a new report notes. eSIM will allow users to use two SIM cards on the iPhone XS, XS Max, and iPhone XR, assuming their mobile operators already support virtual SIMs.
According to 9to5Mac, several carriers are expecting iOS 12.1 to drop on October 30th, at which point eSIM support will be available to users.
This year's new iPhones are Apple's first phones to come with dual-SIM support, although only the phones targeting China will actually house two SIM cards at the same time. Everywhere else, virtual eSIMs will be used for that secondary SIM. Apple mentioned several carrier partners during the iPhone event in mid-September, but don't be surprised if your local carrier doesn't yet support it.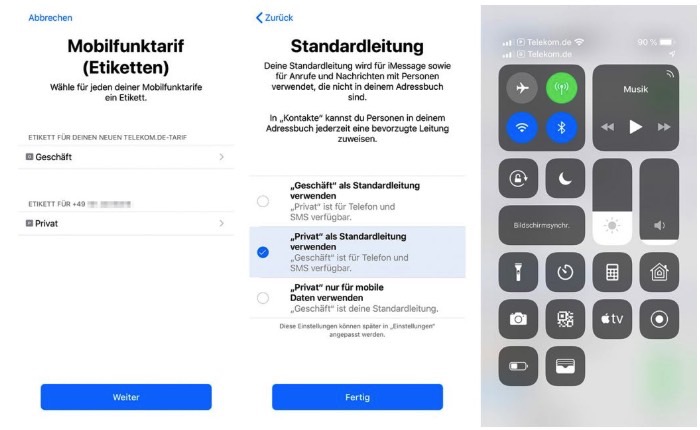 Apple also published help pages back in September that explain in great detail how to activate and use two SIMs on the new iPhones, guides that will come in handy once iOS 12.1 launches. iPhone users in Germany discovered not long ago that eSIM already worked on iOS 12.1 beta (image above).
All 2018 iPhone support Dual-SIM Dual Standby (DSDS), which means both can get calls simultaneously, as both SIMs are active. For data, however, users will have to stick to a default card. The feature should come in handy in a bunch of situation, including traveling abroad, where data roaming may be significantly more expensive than buying a local prepaid SIM card for internet use.
As exciting as dual-SIM/eSIM support may be for iPhone users in certain markets, iOS 12.1 brings over a bunch of other features, including Depth Control for the new iPhones, Group FaceTIme, more emoji, and Face ID support for the upcoming iPad Pro models.