Apple's new iPhone 8, iPhone 8 Plus, and tenth-anniversary iPhone X were finally made official last week, putting an end to months of leaks and rumors. Of course, the picture painted by all those leaks and rumors turned out to be completely accurate. We knew exactly what the iPhone 8 series and the iPhone X were going to look like, we knew about all of their new features, and we even knew about how much they would cost. Beyond all that, we know that the A11 chip was going to be an absolute beast, and that Apple's new iPhone lineup would consist of the three most powerful smartphones the world has ever seen.
Well, the phones are now official and all those sky-high, seemingly impossible benchmark test results that leaked have been confirmed. Now, the latest batch of benchmarks have arrived to remind us just how much more powerful Apple's 2017 iPhone lineup is than any other smartphone on the market.
Primate Labs' Geekbench test is one of the most well-known benchmark tests out there. The Geekbench 4 test is designed to determine a device's capabilities under maximum load, but it's also considered a good measure of real-life speed and performance.
Early leaked Geekbench 4 scores showed us mind-blowing numbers for the iPhone 8, iPhone 8 Plus, and iPhone X's new A11 Bionic processor. Now that the iPhone 8 and 8 Plus are actually in reviewers' hands and the iPhone X is being benchmarked by testers at Apple, we've finally been seeing benchmark results performed on final hardware. In case you were wondering, yes, they're just as impressive as the leaks we saw last month.
Here are single-core and multi-core scores from Apple's iPhone 8, iPhone 8 Plus, iPhone X, and earlier models: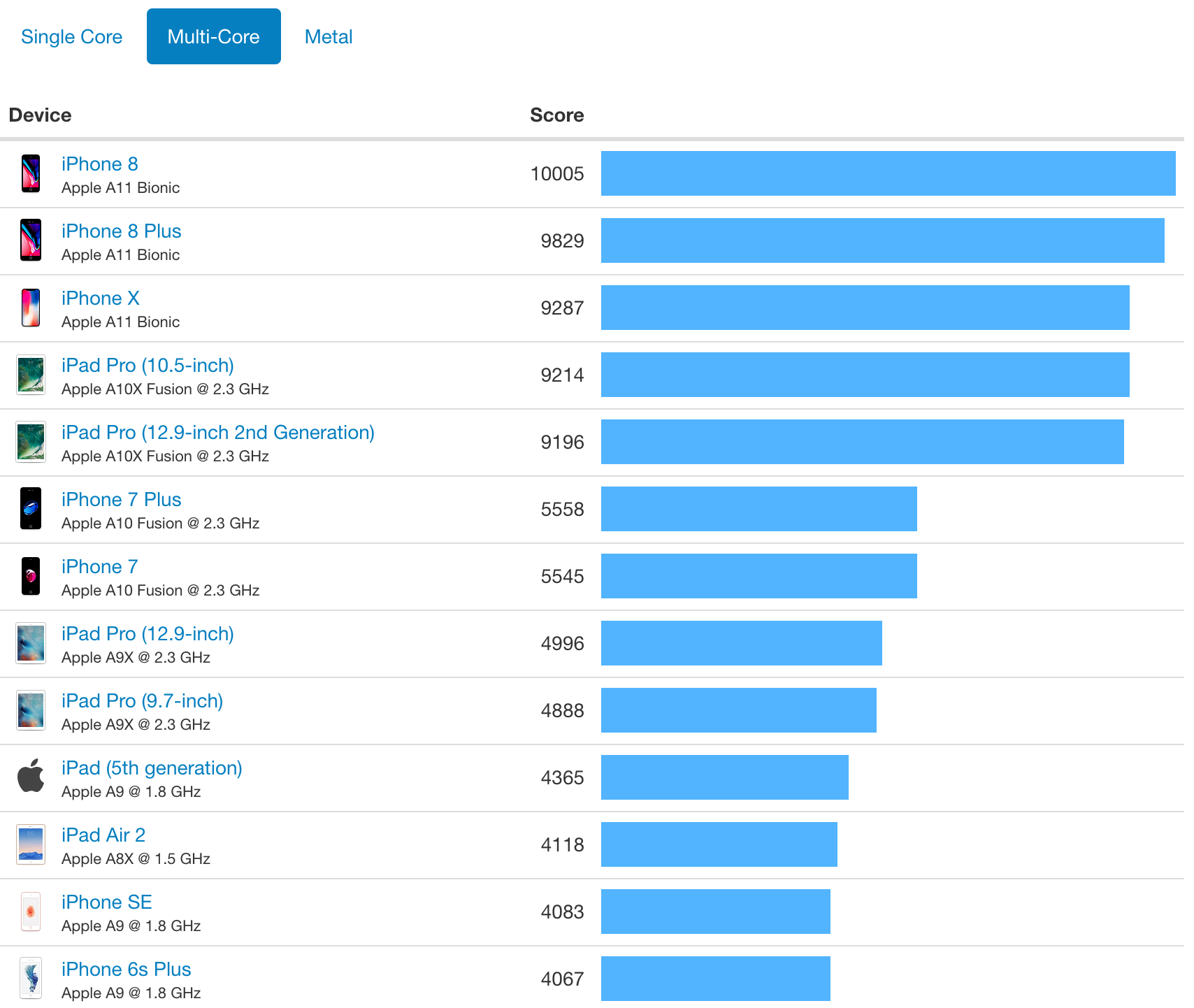 And now let's take a look at the top-scoring Android smartphones on the market: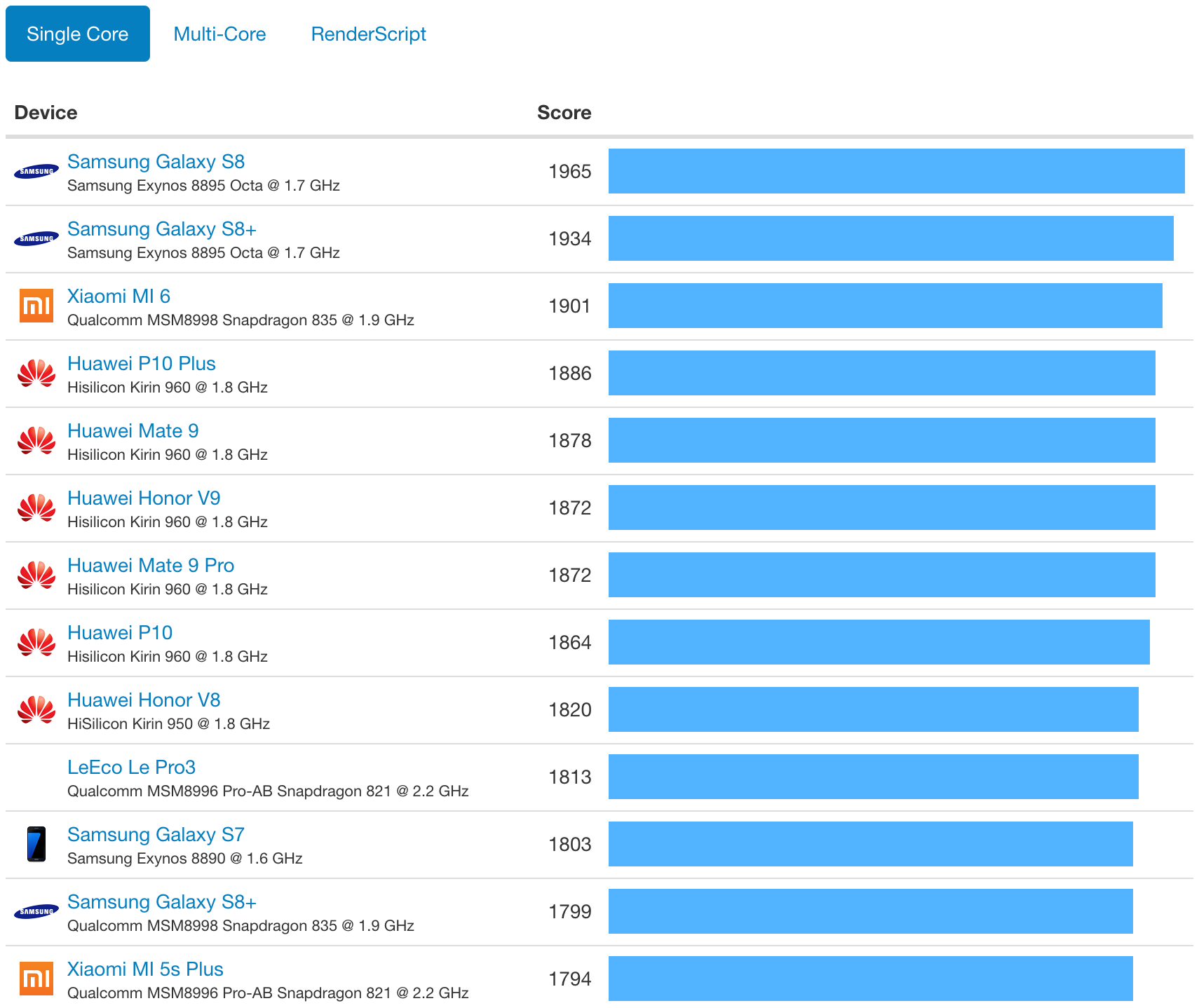 Yeah, it's not even close. Apple's iPhone 8 averages 4195 in single-core tests and 10005 in multi-core tests. Meanwhile, the best-performing Android phone is the Galaxy S8, which averages 1965 and 6494.