A few days ago, I told you how I "ruined" my iPhone X in less than a minute, and that many of you have probably done the same thing. All I actually did was use a regular silicone case that Apple makes and a cheap screen protector. You see, the iPhone is made of glass, and this time around it's a lot more fragile and expensive to repair. One wrong drop and you may end up with an unresponsive screen or a faulty Face ID camera. Nobody wants that.
But let's take a look at what a ruined iPhone X really looks like, and I'm not even talking about the units that were smashed by being dropped.
If you're going caseless with the iPhone X, the glass isn't the only thing you should worry about. The stainless steel frame, while more durable than aluminum, will scratch. That's almost a non-issue, I thought at first, given that we've seen this before when the Apple Watch was first launched.
However, the following set of images will show you what scratched stainless steel may look like on the Space Gray version of the phone, and it sure isn't pretty.
Posted on Weibo by a Ice Universe, a Chinese gadget leaker, the images show what appear to be scratches acquired during regular usage. They're noticeable along the bottom edge and on the sides. In fact, the following image shows a somewhat disturbing scratch, if we can call it that.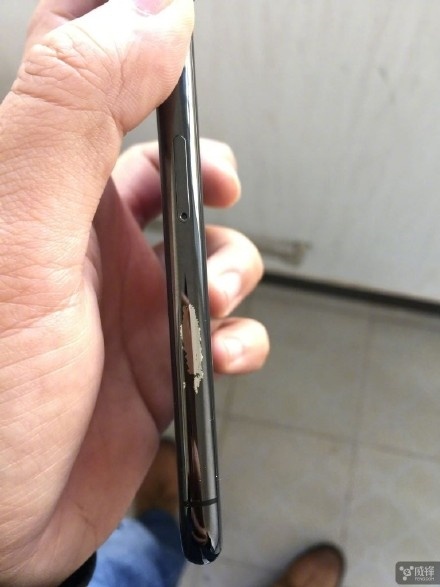 It's unclear whether the phone has sustained any kind of damage outside of normal use. The screen does appear to be intact though, and it seems to be protected by a glass cover.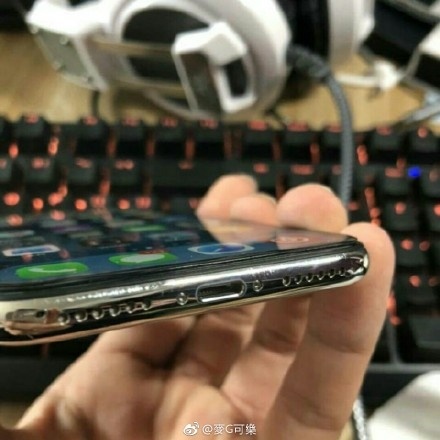 So you'd better think twice before deciding to use the iPhone X without some sort of protection. That is if you want to preserve its good looks for as long as possible. The obvious downside is that you'd be hiding those looks under protective gear that'll add extra bulk to your iPhone.