The iPhone X shares the same specs with the iPhone 8 and iPhone 8 Plus, but it brings over a variety of features that aren't available on the other two models. The all-screen design, the incredible OLED display, Face ID, the TrueDepth camera system, Animoji, and the improved telephoto lens on the back, are only found on the iPhone X.
Add to that the A11 Bionic chip and wireless charging — also available on the iPhone 8 — and you end up with a device that's miles ahead of any iPhone ever made.
The iPhone X is also the most expensive iPhone ever made, starting at $999 in the US, and even higher in international markets. A week after buying it, I am more convinced than ever it's the only iPhone to buy this year. And I'd pay the same $999+ price even if the iPhone X only had one feature to differentiate it from the iPhone 8 series.
I could go without an all-screen design and without an OLED panel. I don't need Animoji, and the iPhone 8's telephoto lens would have worked just fine.
It's the TrueDepth camera system that makes Face ID possible that I appreciate the most — I still hate the notch, but that's a story for a different rainy day. And Face ID really does change everything, no matter how corny that sounds.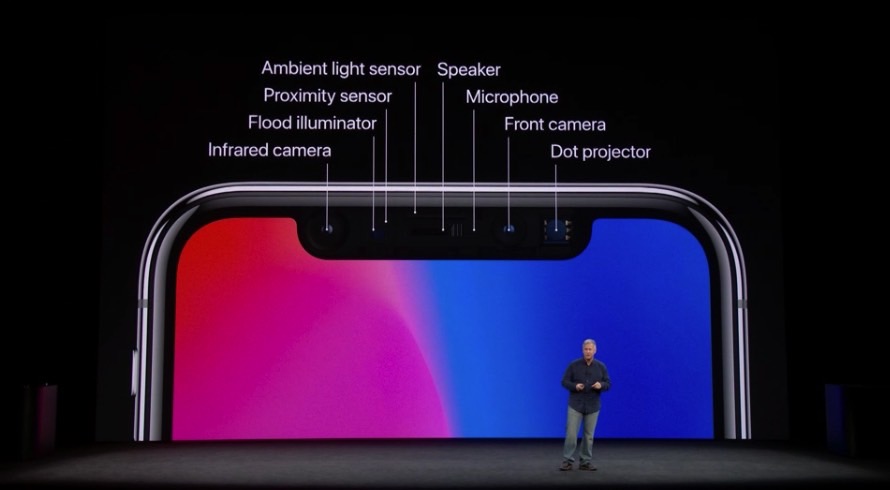 It was early July when I became firmly certain that the iPhone X, which we all called iPhone 8 back then, will not feature any kind of fingerprint scanning technology under the display. I wrote at the time that I hoped Apple's facial recognition system could dazzle me just like Touch ID did, but I was circumspect. Touch ID already played a big part of my iPhone life, and I got used to it to the point that I'd unlock the iPhone well before I'd interact with it. And I thought there's no way facial recognition would be as fast.
Now that I'm using Face ID I can tell you that I was right, Face ID isn't as fast. But I was also very, very wrong. It's incredibly fast when you look at the much bigger picture.
A synthetic comparison between Touch ID and Face ID will tell you that Touch ID is a few milliseconds faster. Add all those up, and you end up with wasted time, some will say. But in real-life usage, Face ID is the real winner and saves you actual time. It works in the background — yes, it just works — without requiring you to do anything. It's Apple's fix for the password. Almost a password killer if you will.
From the moment you unlock your phone, it keeps scanning your face for attention, it logs you into apps, it lets you pay for online content and authenticates Apple Pay payments. It all happens without you having to do anything else in most cases, though payments do require an extra button press. That's the real beauty of it.
And it's all very secure, topping Touch ID security for that matter. Apple doesn't get any access to the data, nor does anyone else. It can't be fooled with a picture, but, yes, your kids might "hack" it. That's one problem that Apple will probably fix in the future.
The more you use Face ID, the more time it'll save you. Those extra gestures that you don't have to make will add up over time. And you won't have to enter the actual passcode as often, even if your face is wet or dirty.
All this became clear to me after less than a week of using the iPhone. I picked up the iPhone 6s, swiped up on the screen, looking at it dumbfounded because it wouldn't unlock. What does one have to do to get inside of it? That's when it hit me. I had just graduated iPhone X training, and new iPhone gestures were already replacing the old ones. But I also realized that Face ID is the feature I appreciate most in the iPhone X. Face ID is the future of personal computing.
Of course, that's something I already knew right after Apple unveiled the iPhone. I wrote at the time that Face ID extends far beyond the iPhone X's ugly notch. And that, in time, Face ID will be available everywhere in Apple's ecosystem. It'll be the kind of secure, perpetual authentication tool you may have been looking for. Devices will know who you are and unlock all the digital doors that you normally protect with a password whenever you're near them. Bundle Face ID with password-managing apps, and you end up with a system that can securely log you into those apps and computers that need to be secured by a password. I fully expect to see Face ID on iPads, Macs, HomePods, and virtually any Apple products make. Future generations of Face ID should be even faster, and one day we'll probably open actual doors using our faces as Face ID-like technology will power smart homes.
Do I still want Face ID and Touch ID on the same device? Nope! Given a choice between two identical iPhones except for their biometrics features, I'd always go for Face ID, no questions asked. It's that simple for me now that I have actually tried Face ID in real life. Thankfully, the iPhone X has other perks as well on top of Face ID, which makes buying it an even easier decision.