Apple's tenth-anniversary iPhone X continues to get stellar reviews, but not only from gadget bloggers and Apple fans. There's another group that is absolutely enamored with Apple's latest and greatest iPhone: Android phone makers. Several Android phone companies love Apple's new design so much that they're not even trying to hide it anymore, blatantly ripping off Apple's work in their own upcoming devices.
Bigger companies like Samsung will stick to copying features such as Face ID and Animoji (well, aside from this upcoming gem from Huawei). But other Android smartphone makers are taking things much, much further by shamelessly copying Apple's iPhone X design. That's right, Apple's signature iPhone X design feature — the "notch" at the top of the display — will appear on a number of different Android smartphones this year. But Android vendors won't stop there, and they plan to steal even more key elements from Apple's iPhone X.
Last week, we told you about two upcoming Android phones that were shaping up to be blatant iPhone X ripoffs. Both phones came from smaller China-based smartphone makers, and their iPhone X knockoffs will never make it to US shores. Still, it's a bit unsettling to see how shameless these companies have become; our favorite of those two iPhone X knockoffs is the "Leagoo S9," which impressively manages to steal the name of Samsung's upcoming new flagship phone while stealing the design from Apple's just-released flagship phone. You can see the phone here. Impressive work indeed, Leagoo.
As we mentioned earlier, better-known companies that sell their phones around the world are mostly steering clear of Apple's iPhone X design. Instead, they're just stealing key features from the iPhone X. This is something that happens all the time, so it's hardly a surprise. Android phone makers steal features from Apple, Apple steals features from Android phone makers, and time marches on.
In this case, Apple's Face ID feature on the iPhone X has prompted Android phone vendors to work on 3D facial recognition, since current facial recognition features on Android phones are terribly unsecure. Other iPhone X features are being aped by Android phone makers as well, of course. The big one this year appears to be Apple's Animoji feature, which will come to smartphones from Samsung, Huawei, and other companies in 2018.
Smaller phone makers are going full steam ahead, though. They have no qualms with shamelessly stealing from Apple. Interestingly, however, the latest iPhone X clone comes from an unlikely place: Sharp.
Sharp was one of the first phone makers in the world to release a smartphone with an "all-screen" design, like the one pictured above. The company has continued to explore designs with wonderfully narrow bezels since first launching the Aquos Crystal in 2014. In 2018, however, it looks like the company has a new design in store for its upcoming flagship smartphone… and it's Apple's design.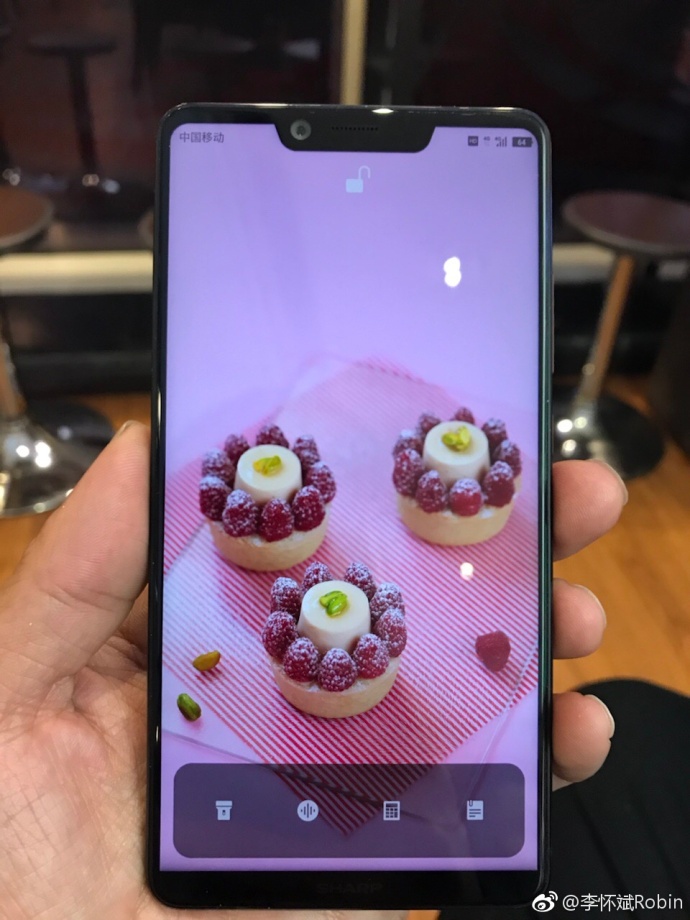 The image above was posted by a user on Chinese microblogging site Weibo. No, that's not the iPhone X. Instead, it's an upcoming Sharp smartphone believed to be called the Sharp Aquos S3. That's quite a nice notch at the top of the display, no? Quite unique, right?
Now let's take a look at the back of the phone: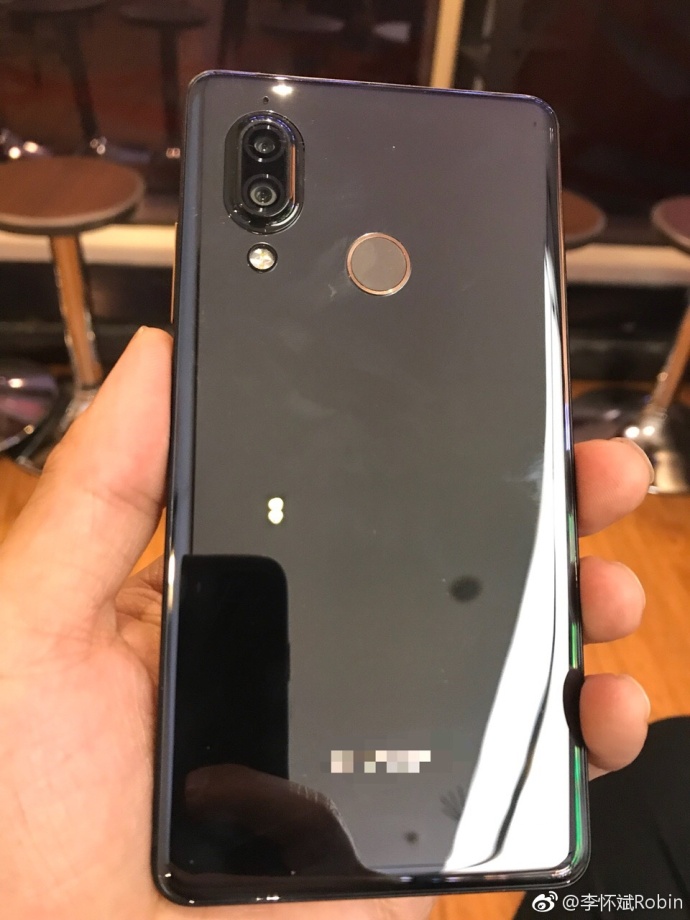 We know we've seen a dual-lens rear camera setup like that before, but we can't quite put our finger on it…
The upcoming Sharp Aquos S3 is just the latest in a long line of iPhone X clones that are set to flood the market this year. It shouldn't really come as a surprise that Android phone makers are comfortable with copying Apple so blatantly, and yet we're still taken aback every single time. Apple has certainly aped various aspects of smartphone designs from other companies, but can you imagine what would happen if Apple released a device that was a spitting image of some other company's phone? Jony Ive et al. might not always hit home runs, but at least they design Apple products themselves.