Apple's iPhone X release date is fast approaching. In fact, it's now exactly three weeks away. The hot new handset will hit store shelves on November 3rd following a week of preorder availability that kicks off on October 27th. Well, actually, the phone won't hit store shelves on November 3rd, or really anytime in November. Every single iPhone X received by every single store around the world will be sold instantly for months. They'll go straight from the back of the store to customers' hands, and it'll likely continue in that fashion until sometime in the second quarter next year. Combine severely constrained supply with unprecedented demand for the first redesigned iPhone since 2014, and this is what you get.
When Apple unveiled the iPhone X alongside the rest of its 2017 iPhone lineup last month, the company spent a ton of time focusing on the X. Obviously. This is by far the most exciting Apple product launch in years, and the company did its best to cover all of the key features on its tenth-anniversary iPhone. Of course, there's so much new tech packed in there that it would've been impossible to cover it all, and we'll continue to uncover exciting new features ahead of and following the iPhone X launch next month.
Apple really had to get creative to manage an iPhone X design that is almost all screen. In fact, a number of the company's solutions to various design problems are strokes of brilliance. The perfect example is the way Apple manage to eliminate the bottom bezel that's present on every other smartphone on the market. This bezel exists because there's a display controller component at the bottom of every screen, and displays won't function without them.
So how did Apple do it? Check out this image: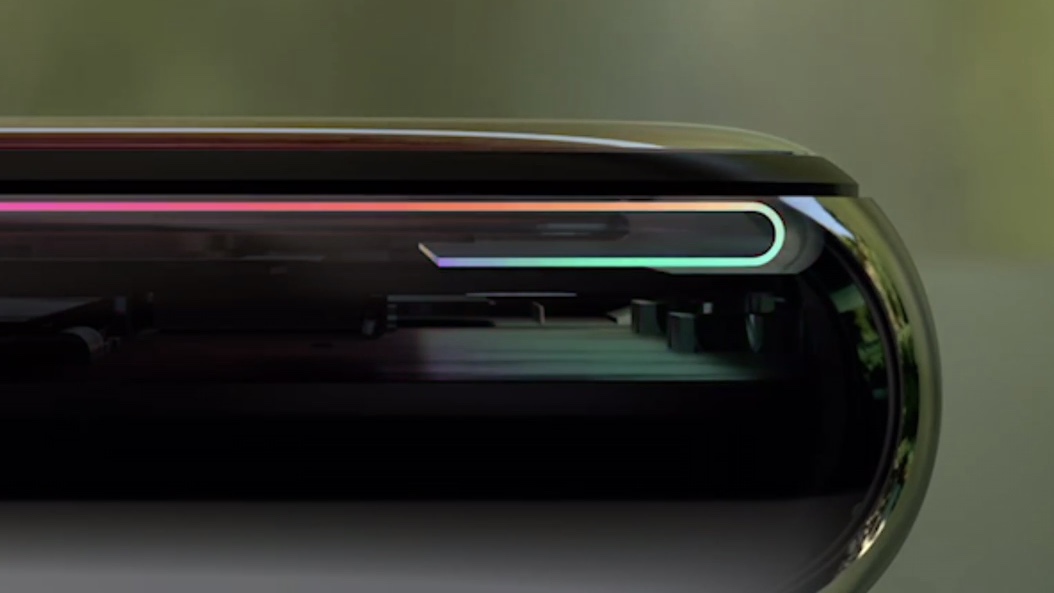 Apple used flexible display panels in the iPhone X so that it could fold the bottom of the screen underneath itself. This way, the display controller is actually positioned behind the screen itself, rather than behind a bottom bezel.
See? Brilliant.
The beauty of the iPhone X is that in many cases, software and hardware combine to create solutions that are both elegant and smart. A perfect example was just uncovered on a cell phone blog called Phone Arena.
Apple's new Face ID biometric security solution replaces Touch ID on the iPhone X, giving the phone facial recognition capabilities the likes of which have never been seen before on a smartphone. Of course, Face ID extends well beyond simply unlocking the iPhone X and authenticating Apple Pay transactions, and now a new Face ID feature has been discovered.
When an iPhone X user receives a new notification on his or her phone and lifts it up to read the notification, it will be displayed on the screen just like it would on any other iPhone. But if someone else picks up the phone and tries to read the notification, it will be hidden. Here's what a notification will look like in both cases: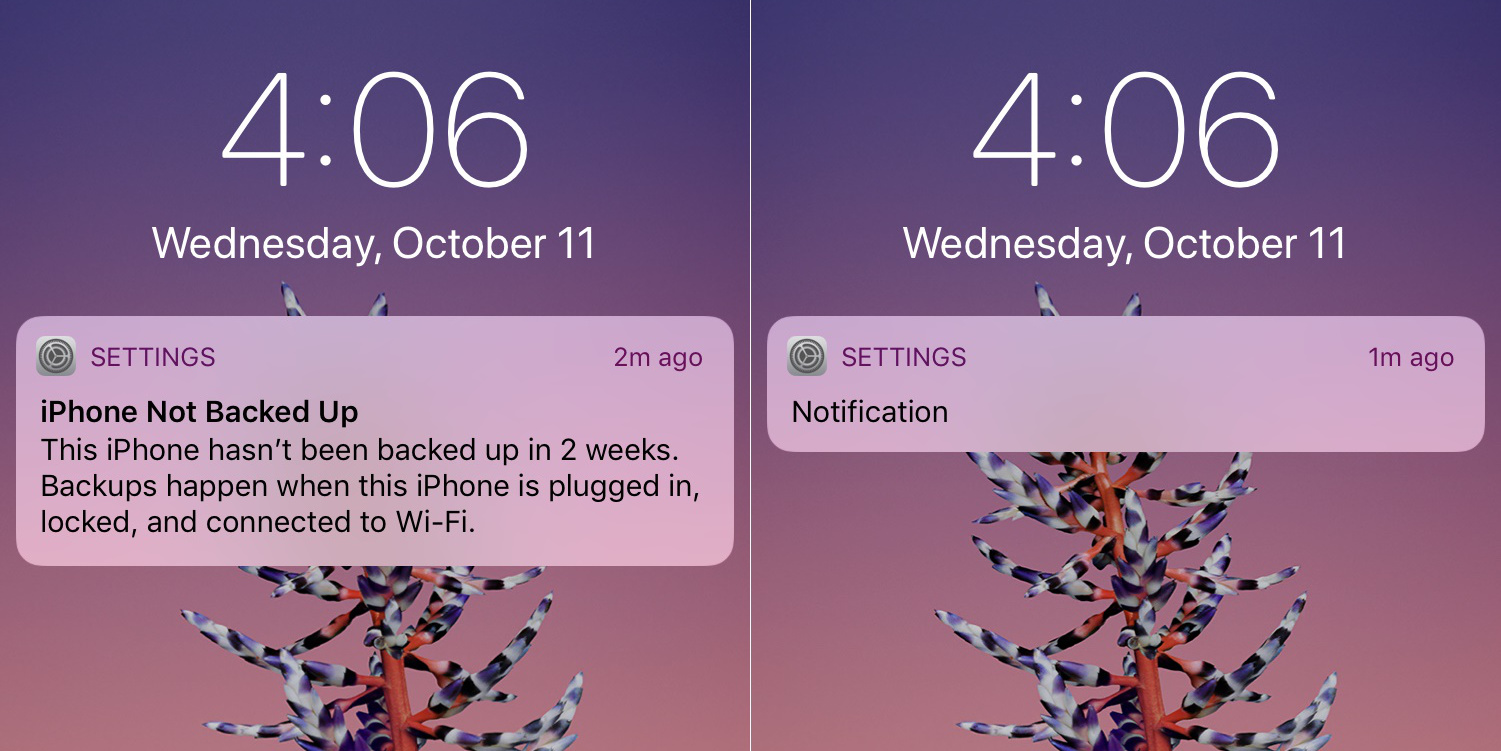 The iPhone X achieves this by… you guessed it… using Face ID to determine whether or not the owner of the iPhone X is in possession of the device. It's a wonderful way to keep the convenience of iOS's lock screen notifications in place while adding an extra layer of security and privacy.
Brilliant.