Apple's tenth-anniversary iPhone X marked the first big redesign on the company's smartphones since 2014, when Apple finally relented and released an iPhone "phablet" with a significantly larger display. Earlier iPhone models all had screens that measured between 3.5 inches and 4 inches diagonally, even as customers clamored for an iPhone with a bigger screen. The iPhone 6 and iPhone 6 Plus would end up flying off of store shelves as a result of the pent-up demand for bigger iPhones, and their sales record would still stand today if Apple's holiday quarter the following year didn't include an extra week.
But the iPhone X redesign was far more substantial than the iPhone 6 and even the iPhone 6 Plus phablet. The handset's iconic home button was completely removed so that the phone could adopt an "all-screen" design, and some fancy internal engineering allowed Apple to extend the display almost all the way to the bottom of the phone. Touch ID fingerprint authentication, which had become a staple that was copied by every other smartphone maker in the world, was also removed and replaced by a new 3D facial recognition system called Face ID.
The iPhone X was indeed a bold reimagining of the iPhone, and it looks like Apple has no plans to stop there. According to a new report, Apple is working on new iPhone designs and new features that are unlike anything we've ever seen before from Apple.
Bloomberg on Wednesday issued a new report that may offer some insights into Apple's plans for the iPhone of the future. We're not talking about the distant future here, but rather a few years from now. The site has a good track record when it comes to Apple's unannounced plans, so this may indeed be our first taste of things to come from the most successful consumer tech company in the world.
According to the report, Apple is working on both new designs and new features for its iPhone lineup that are unlike anything we've seen before from the Cupertino, California-based company. Bloomberg says Apple is internally developing "touchless gesture control" features that would let an iPhone user "perform some tasks by moving [his or her] finger close to the screen without actually tapping it."
It's unclear what exactly would be gained by moving one's finger in front of the screen rather than tapping it. Apple does have several patents on glasses-free 3D display technology, however, and the company has also been researching various holographic display features. It's possible that these touchless gestures could be tied to one of those solutions, though Bloomberg's report makes no mention of holographic displays or glasses-free 3D images. The report does cite one unnamed source as indicating that this technology won't make its way into Apple's iPhone lineup for "at least two years," if at all, so we'll undoubtedly learn more about it soon.
On the design front, the report claims that Apple is working on curved screens for future iPhone models. Again citing just one anonymous source, Bloomberg says Apple is "developing iPhone displays that curve inward gradually from top to bottom." This is a curious claim for a few reasons, but the biggest is the claim that Apple is considering the move "to differentiate design in crowded marketplace." Apple is not a company that has been known to do things just to differentiate its products from competitive offerings.
On top of that, phones with screens that "curve inward gradually from top to bottom" are nothing new. LG released two different smartphones with that exact design, but then abandoned the "G Flex" line due to a lack of interest from consumers.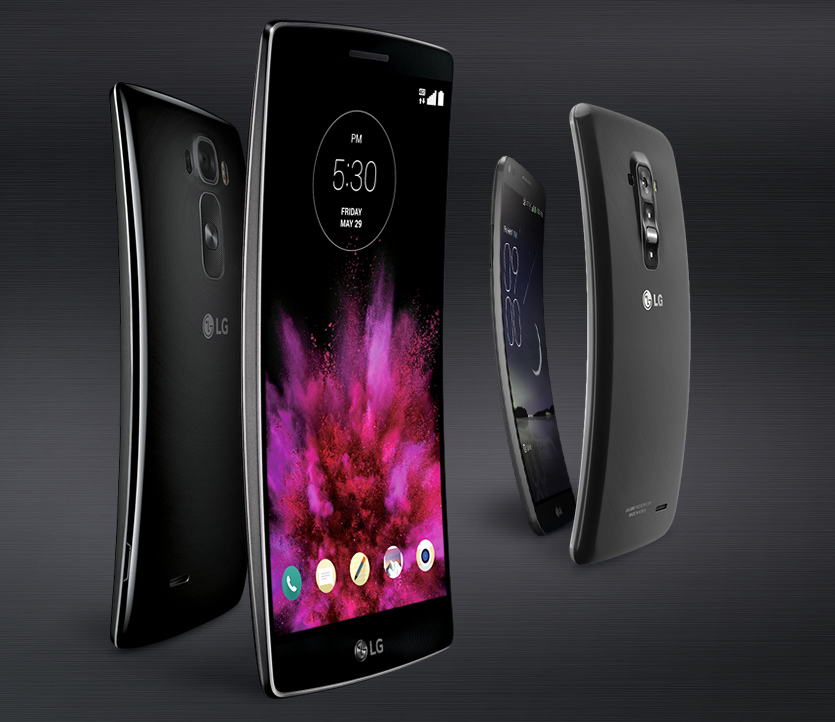 The only way we could see this rumor making sense is if the curvature of the phone serves an important purpose. For example, if Apple is indeed working on touchless gesture control, a slight curve could help Apple better position cameras and sensors in order to detect movements close to the screen. This is just speculation on our part, however.
Bloomberg notes that the new curved iPhone design and Apple's supposed touchless gestures are "still in the early research and development stage and Apple could choose to not go forward with the enhancements."