One of the apps that iOS 12 beta is telling me I spend too much time in is Blizzard's Hearthstone card game, and I plan to ignore those stats for a while, thank you very much.
But ever since I switched phones, the worst thing about Hearthstone became clear. Not only did Blizzard did not embrace the iPhone X notch, or the Infinity Display on the Galaxy S8 and its followers, but it waited more than eight months to fix it.
When Apple launched the iPhone X last winter, it came out with clear design rules for the iPhone X's notch display, and many developers were quick to take advantage of the increased screen real estate. Blizzard? Not so much.
Instead of using more screen to display content, Blizzard stuck with the same size, choosing to display ugly black bars on the left and right of the screen.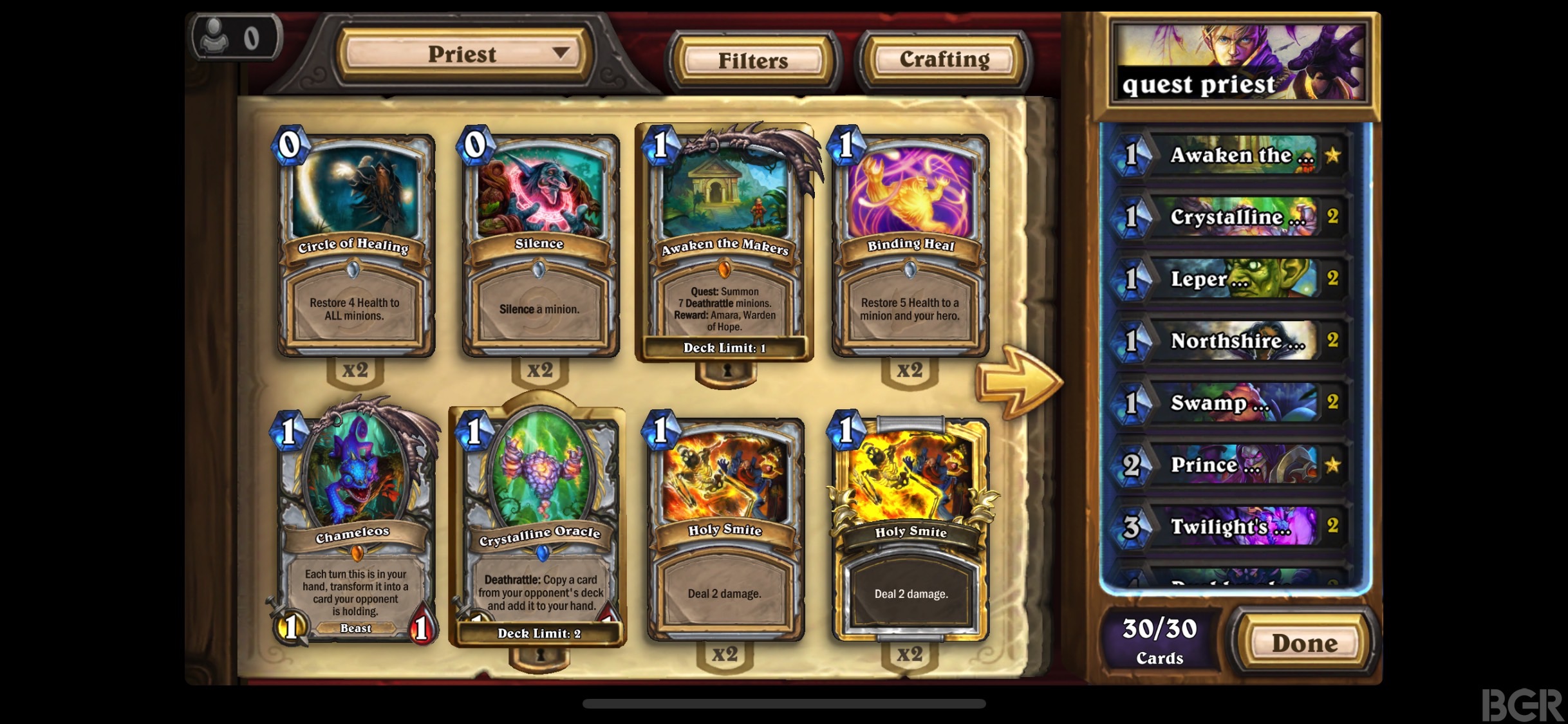 Not only that, but Blizzard also reduced the width of the play area to accommodate the virtual home button. It's that white thing at the bottom that appears when you swipe up on the screen to go to the home screen or switch apps. Of course, it pops up whenever I use the hero to attack the opponent, but hey, at least it doesn't take me out of the game. The most annoying thing about it is that black bar at the bottom: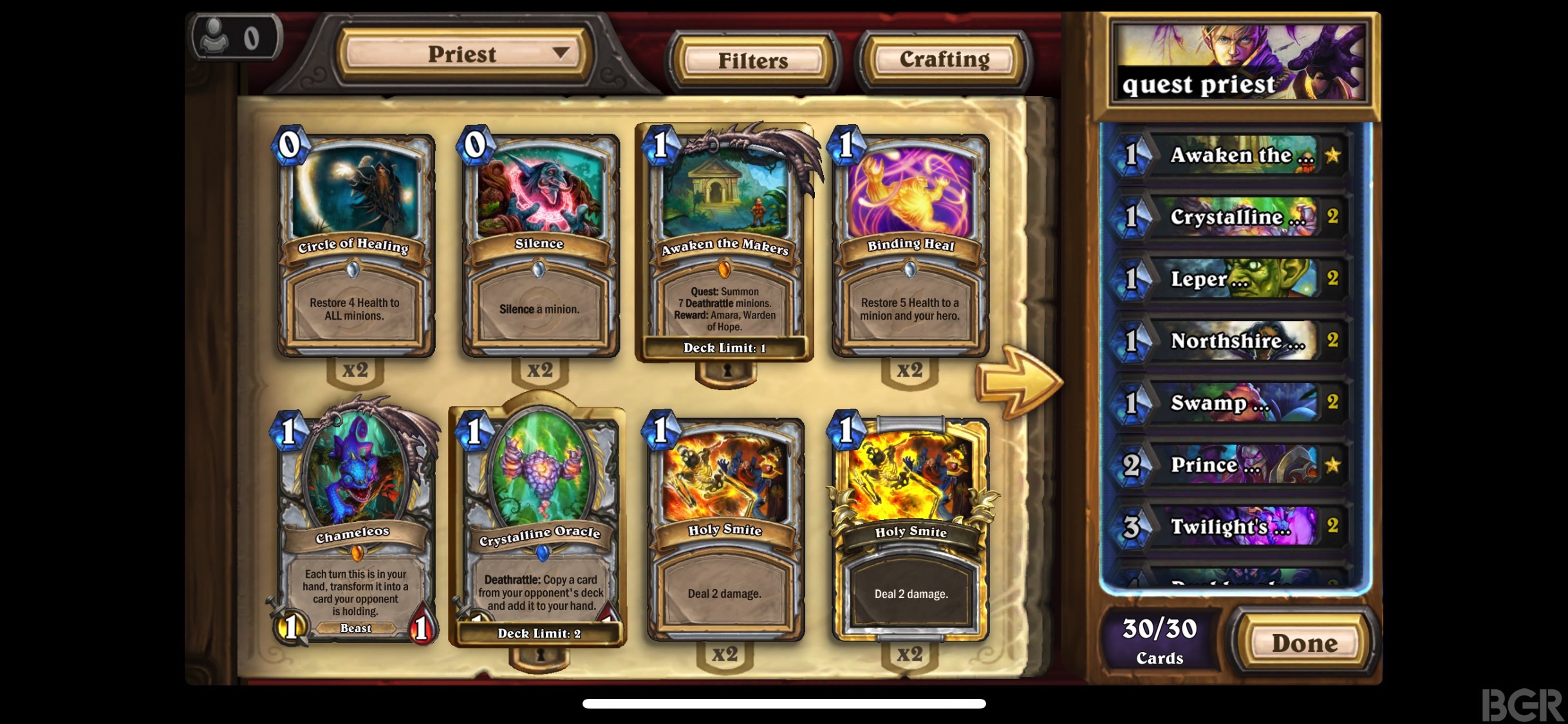 I've privately whined about this particular issue when talking about iPhone X design, but it's finally fixed. Sort of.
Blizzard on Wednesday released its next major Hearthstone app update that prepares the game for the early August expansion. You get to preorder the new packs right now if you so desire. You won't be able to play the expansion, however.
But the best feature, for me, was buried in the changelog:
Support for modern phones, such as the iPhone X and the Samsung Galaxy S8 & S9, has been added to utilize more available screen space.
F-ing finally, Blizzard, we have plenty of modern phones out here, and plenty of them have notches too. Of course, we know that Apple is pretty much forcing developers to support the iPhone X in updates going forward.
So how did Blizzard fix it? Well, it added more woodwork. You know, the virtual kind, the kind that hides the ugly black bars, like this:
And, like this: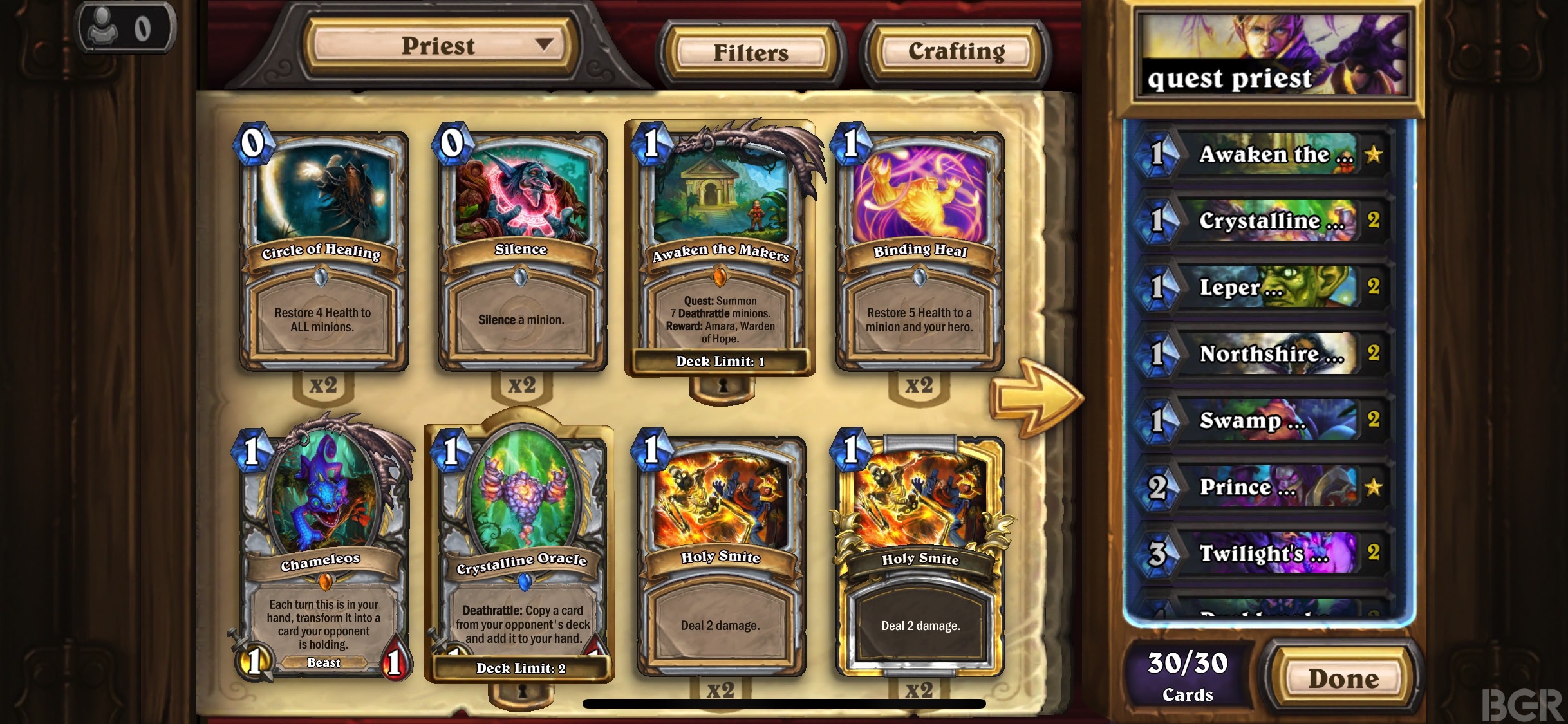 Also, that white home button of death is now transparent/black, and it appears on top of the screen. Yes, you can still activate it accidentally, but at least there's no black bar at the bottom.
The game experience doesn't change much. Instead of black borders we now have a table/arena-like design. As in, the game's board is on a table or something. Wow, that must have been an intricate design to pull off. That's why Blizzard probably waited so long to update the app for "modern" phones.
Alas, the new Hearthstone is here, and it's a lot less ugly than before on many phones packing all-screen display. You can download the update on your iPhone and Android right away.
The game above? I lost it, don't ask. Let's just say my opponent managed to burn one of my key cards. Also, I was in a hurry to type these words here.