Face ID on the iPhone X is certainly a nice new feature, but make no mistake about it: the key selling point of the iPhone X is its edgeless OLED display. What makes the iPhone X display compelling, aside from its size, is that it's the first time Apple has implemented an OLED display on an iPhone. The LCD panels on previous iPhone models were undoubtedly nice, but the iPhone X's OLED display helps deliver even more vibrant and vivid colors.
Interestingly enough, DisplayMate recently examined the iPhone X's brand new display and said that it's the best smartphone display they've ever tested. "The iPhone X is an impressive display with close to Text Book Perfect Calibration and Performance," the publication noted earlier this week.
For a closer look at the iPhone X's new display, an enterprising Redditor recently put Apple's new flagship device under a microscope and compared it to the iPhone 7's LCD display.
Below is the iPhone 7 LCD display with no background, which was found to have about 25% black space.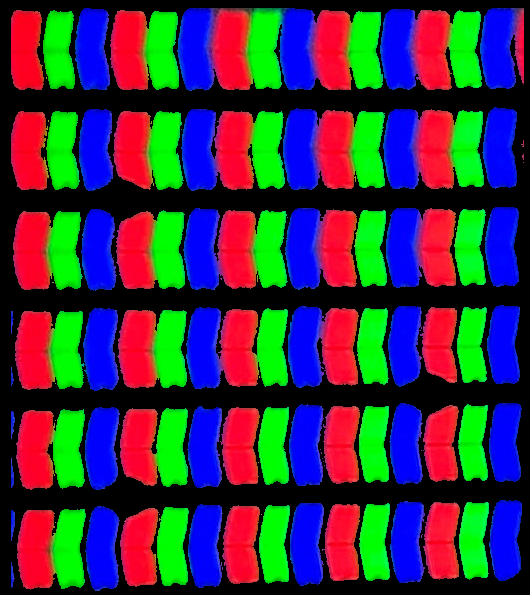 And here we have the iPhone X display, which is said to have about 50% black space.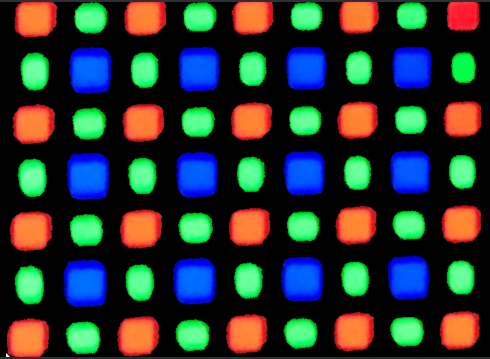 As it turns out, the iPhone X incorporates a PenTile OLED display, similar to what Samsung uses on their own line of Galaxy flagships. Now most people won't even notice any significant changes, but display nerds who have long hated PenTile displays may think otherwise. Regardless, no one uses their iPhone underneath a microscope, so you might want to digest this information as an interesting tidbit as opposed to a factor to take into consideration when purchasing a new device.